Tips On Choosing The Best Leave in Conditioner for Natural Hair 2018 – 4C Black African Hair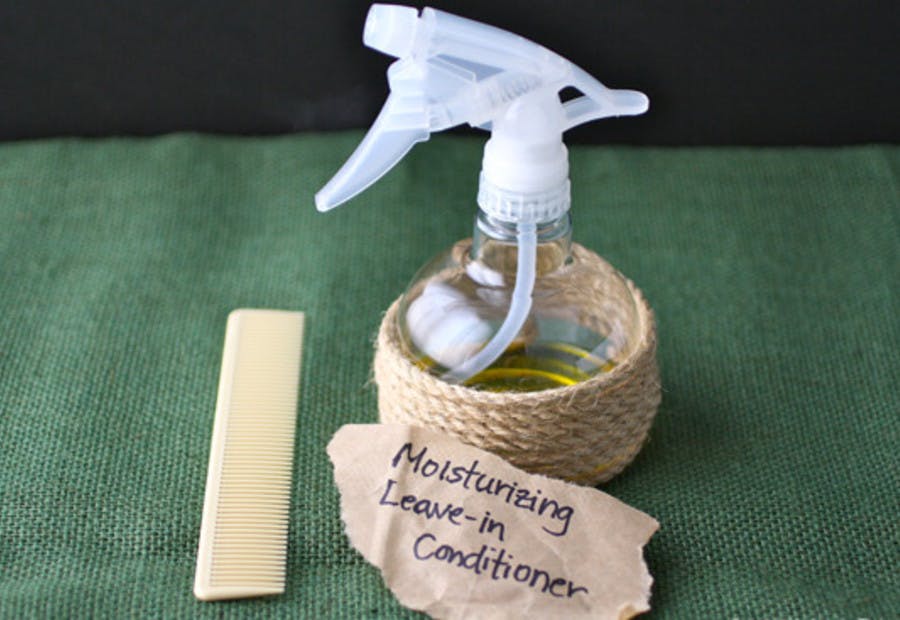 Tips on Finding A Leave in Conditioner for Natural Hair | 4B & 4C Black African Hair
A very warm welcome back to the Jostylin blog. Today's blog is going to be pretty long, so don't forget to best leave in conditioner for natural hair growthgrab a cup of tea whilst reading this. It is pretty much a Q & A to answer all the questions I have been getting on the topic of choosing leave in conditioners. Questions such as "how do I find the best leave in conditioner for natural hair " and "How do I find black hair growth products that work"?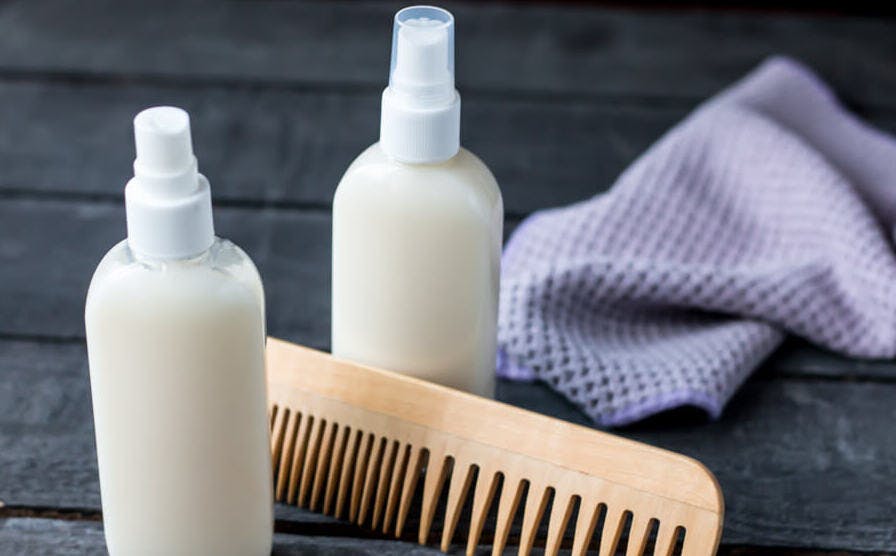 I will approach this topic by giving you some non biased tips on how to choose the best leave in conditioner for natural hair – what ingredients to look out for, what aspects of your hair to keep in mind when purchasing hair products such as – Is your hair dry? Is it brittle? Is it low porosity or high porosity? Does your scalp itch?
What Things to Look Out For When Choosing The Best Leave in Conditioner for Natural Hair
When choosing hair products to promote growth in black hair, my advice is to stick to a trial and error approach as what works for one person won't work for another. As mentioned on another post called "best natural hair growth products for black hair", regardless of whether we have the same hair types, our hair can react differently to different products. This is because our DNA is formed differently. For example, there are many people in Papua New Guinea that have 4C hair but their DNA is completely different to West Africans who have 4C hair. Our DNA is the building block of our life. It contains the information the cell requires to synthesize protein and to replicate itself. In order for any cell to function, it requires information stored in our DNA.
If your hair is strong or thick, or if your DNA is wired to grow natural hair fast, you will experience faster hair growth than others. For some lucky people, their DNA gives them extremely long, strong and thicker hair that others.
If your hair is strong or thick, or if your DNA is wired to grow natural hair fast, you will experience faster hair growth than others. For some lucky people, their DNA gives them extremely long, strong and thicker hair that others.
So keeping the above information in mind, here are some general things to look out for when choosing your hair products.
1) Healthy Scalp – Must Aid With Maintaining a Healthy Scalp
The first line of defense against dry, brittle hair, or hair that simply won't grow, is a healthy scalp. Surprisingly, many of us naturals do not realize that the cause of our hair problems usually lies at the scalp, where the hair grows and reproduces. We tend to focus so much on our hair strands, our edges or our ends.
Our scalp naturally produces a waxy substance called sebum. If you produce an excessive amount of sebum, your hair is probably what is considered oily. Very little sebum production will leave you with dry hair. There are ways to encourage greater production of natural sebum, and increasing the natural moisture of your hair should be your first step towards treating problems such as dry hair.
If you have been having problems with itchy scalp and you suspect the health of your scalp is halting your hair growth, my advise is to first visit a trichologist, who will first perform a microscopic investigation of your scalp and hair's health. This allows them to identify common root problems, such as dirt and styling product build-up, bacteria and fungus. They may even give you some hair treatments, which you may have to use for a certain period of time.
You can then make a well informed decision when choosing leave in conditioners for black hair growth.
2) Consider Your Hair Porosity When Choosing A Leave In Conditioner
Remember that even though someone has exactly the same hair type as you, it does not mean their hair products will work on your hair. The porosity of your hair is the biggest clue to help you choose the best leave in conditioner for hair growth. Hair porosity is simply a reflection of how well your hair can absorb and retain moisture.
Not every product is suitable for every hair type, so effective natural hair care requires a proper adaptation of your chosen black hair care products to the actual condition of the hair. Generally speaking your chosen black hair growth products that can meet all expectations in terms growth, care and moisture. If your hair is dry, you need to choose products that help bring moisture back into dry hair. The care of dry 4C hair is different to the care of greasy 4C hair.
Regardless of whether you have low or high porosity hair, the key to using leave in conditioners and other natural hair care products on your hair is by having the right blend of oleic acid and essential fatty acids which can help meed your hairs individual needs.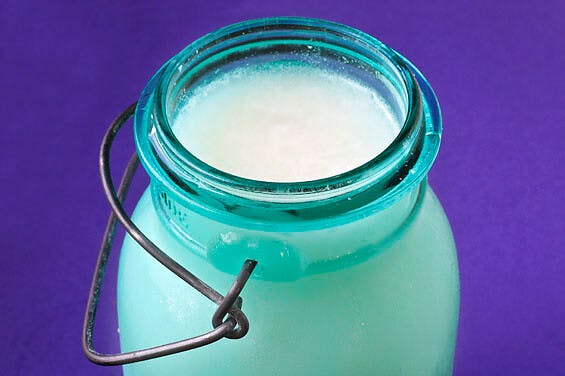 For more information on hair porosity, read the article: Hair Porosity Test
3) Ingredients – Best Leave in Conditioner for Natural Hair Must Have The Right Ingredients for 4B & 4C Hair / Black African Hair / Afro Hair / Curly Hair
Oils have many properties that help our hair grow naturally and look healthy and strong, so go ahead and use them and you will not regret it. When searching for the best leave in conditioner for natural hair growth opt for those that contain the best oil mixture for hair growth and thickness. Don't forgot to consider your hair porosity as mentioned above.
Avocado oil:avocado has properties that are very beneficial in different fields and more when it comes to hair growth, keep it nourished and alive. It is made up of vitamins that are essential for healthy or renewed cells in follicles such as vitamin A and vitamin B6, which help maintain the color and natural shine of hair. These vitamins will also help us avoid hair loss. It contains vitamin E, which is a powerful antioxidant that increases blood flow to the hair follicles and scalp and as a result stimulates hair growth.
Jojoba oil for hair: It is a liquid wax that is similar to the composition of sebum (the moisturizer and natural conditioner that our body produces). But the difference of this natural oil for the hair, is that it does not penetrate the hair, as normally do the other types of oil used for hair growth. What it does is seal the hair follicle to avoid moisture and eliminate the buildup of the sebum crust that makes the hair strong, brittle and closes the root. So the jojoba helps hair health.
You can even apply jojoba oil on its own directly to the scalp and hair directly. But you should remove it by rinsing with plenty of water to eliminate that greasy feeling. Another way to use it is to add a small amount to the shampoo and use as usual.
Castor oil: Castor oil is very effective as a home remedy to combat hair loss. This oil stimulates the hair to grow, one of its properties is ricinoleic acid, which is a strong antibacterial and anti-fungicide agent, which provides protection to the hair and scalp from infections or fungi that could be passed on to the scalp. It also contains fatty acids such as omega-9 and its moisturizing properties moisturize and nourish the hair leaving it strong and shiny. You can apply it all over the scalp and with gentle circular massages you will stimulate its absorption, it is advisable to do it every night since this will have a greater effect during the resting hours.
Coconut oil: Coconut oil is used to protect, clean and nourish hair. Its composition easily crosses the cellular membrane of the hair and deeply penetrates the hair follicle. Coconut oil prevents the loss of proteins by replacing natural hair oils that are lost through daily exposures to aggressive toxins and frequent shampoos. Doing topical massage with natural coconut oil is the best way to apply it. Coconut oil not only helps prevent hair loss, it also helps your hair grow back.
Almond oil:Almond oil is very similar to olive oil for its properties that help protect and moisturize hair. Almond oil removes those accumulations of dead skin cells, relieving inflammation of the scalp and as a result allows the hair to grow free and without breaking.
Rosemary oil: One of the allies to grow hair is this rosemary oil. Its primary function is to dilate the blood vessels by increasing the circulation of the scalp, it also stimulates the cells and causes their division, and as a result: the hair follicle produces new and much stronger hair. Rosemary oil prevents and slows hair loss, it is also great for dandruff.
When blended with a carrier oil, you can use it directly on the hair and scalp. You can heat a tablespoon of rosemary oil and add a tablespoon of olive oil along with some dried rosemary leaves. This applies to all the hair, and let it act for thirty minutes; You can wrap your hair in a plastic bag to generate heat and then proceed to rinse it, so we will get the most out of this oil.
Remember that hair is also part of the body, so it is important that you take a healthy diet, that also contributes to good hair health.
Other Best Oils for Natural Hair Growth
The above mentioned oils are some of the best natural oils for hair but there are many oils that work well on natural African hair. These oils include both essential oils and base oils that can grow your hair faster and healthier, whilst preventing breakage.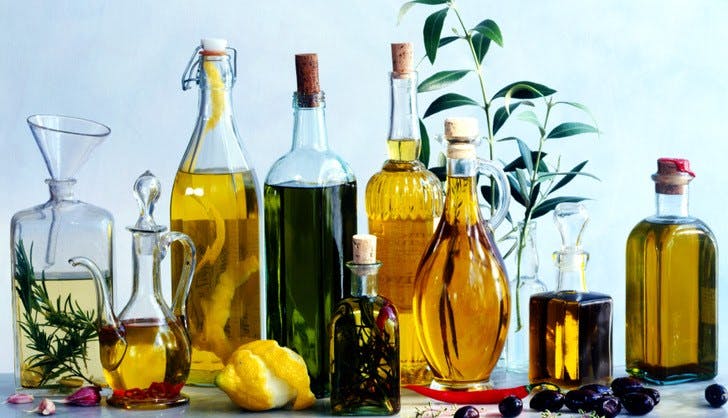 Try them and check their valuable properties for long, strong and hydrated hair. Dare to make some changes so that your hair follicles are strengthened.
Check out the following articles about using oils for hair growth:
For help on which essential oils can grow your hair faster and healthier, whilst preventing breakage, I have written some articles on:
Adding Herbs Such as Chebe Powder for Hair Growth and Thickness
Adding Herbs Such as Chebe Powder for Hair Growth and Thickness
4) Natural Vs Chemical – Ingredients Must Be Naturally Derived
Some cosmetic products incorporate in their formulations solvents such as acetone, ethanol, methanol and xylene, among others. In addition, due to the use of products in the form of a spray, there may be exposure to propellants such as butane, ethane and propane.
So when choosing a leave in conditioner and other natural hair products for black hair, opt for those that do not contain the following ingredients:
Ammonium persulfate : accelerator of the products for discolorations.
Potassium persulfate : antioxidant and, sometimes, also accelerator of discolorations.
Ammonia : component of oxidation coloring products.
p-phenylenediamine, p-toluenediamine, 4-aminophenol : hair dyes.
Parabens
Sodium Laureth Sulphate
Resorcinol : color modifier, component of hair dyes.
Tetrahydrofurfuryl alcohol : hair dye solvent.
Ammonium thioglycolate, glycerolmonothioglycolate : reducers for undulation changes.
Formaldehyde : is released in the application of products for straightening (treatment of keratin, Brazilian straightening) and is also used as a preservative of shampoos and other products.
5) Moisture – Your Leave In Conditioner Must Help Hair Attract Moisture To 4B & 4C Hair / Black African Hair / Afro Hair/ Curly Hair
Apart from being monotonous and unhealthy, dry hair can lead to its fall and dandruff. The hair is dried by lack of moisture or little liquid retention causing it to break constantly and looking dull. This may be due to diseases or nutritional deficiencies, the use of hair products, excess washing, exposure to chlorinated water and dyes.
Dry hair can also be produced for a variety of reasons, including low moisture content, wind, sun exposure and the use of styling products. There are ways to encourage greater production of natural sebum, and increasing the natural moisture of your hair should be your first step towards treating dry hair. So when choosing natural hair products for black hair growth and leav ein conditioners, opt for those that contain glycerin.
Glycerin, also known as glycerol, comes from natural resources and can also be obtained synthetically. It is a humectant designed to attract and retain moisture. It tends to attract moisture when it is in an environment with 70 percent humidity or higher.
In hair products, it attracts moisture to hair and provides a barrier to keep it there. It can be used as an ingredient in a shampoo or conditioner.
Types
Consumers have expressed concern about the health effects of synthetic glycerin but it is also available naturally. There are two types of glycerin: natural and synthetic. Natural sources of glycerin include vegetable oils or animal fats. If it comes from a natural source it is often indicated on the label.
When synthetically obtained, petrochemicals go through a chemical synthesis to produce glycerin.
Considerations
If you have dry hair, use a product with glycerin in environments that have at least 70 percent moisture. If you have curly or frizzy hair, avoid using glycerin since it will add more moisture to your hair and worsen your frizz problem.
In very dry environments, glycerin removes moisture from your hair. Avoid using it if you are in dry environments, since it can dry out your hair even more.
6) Prevent Dryness – Your Leave In Conditioner Must Help Prevent Dryness On 4B & 4C Hair / Black African Hair / Afro Hair / Curly Hair
We briefly discussed dry hair above and why a leave in conditioner should contain ingredients that act as humectants to keep hair moisturised. Now we will discuss why it is important to understand what the needs of dry hair are and how some alcohol ingredients in 4c hair growth products actually make your hair more manageable.
Even if cosmetic hair products contain humectant ingredients, they must not be combined with harsh chemical ingredients that cause dry hair. No doubt many conditioners contain alcohol that can also lead to dry hair. You will need to know which alcohol is good and which should be avoided.
There are certain types of alcohol in hair care products that we want to avoid because they can dry hair. These are short chain alcohols, such as propyl and isopropyl. Their low molecular weight allows them to evaporate very quickly, as a result they are often used as an additive in hair care products to decrease the drying time of hair. Which is great – except that it will leave your hair dry and very curly.
Not all types of alcohol are bad for your hair. There are other types of alcohol that are used as moisturizers, which are ideal for attracting moisture to your hair. Such alcohols are known as 'Fatty alcohols', examples include Cetearyl alcohol and Cetyl alcohol. These alcohols are usually derived from a natural source, and are often used as emollients. They help the cuticle stay flat, which gives a hairstyle a smoother and smoother feeling. Just keep in mind that the excessive use of products that contain fatty alcohols can combine with your natural sebum and make the hair look greasy or sticky.
Fatty alcohols like cetyl alcohol and stearyl alcohol are easily found in shampoos and conditioners these days to help keep your cetyl alcohol hair hydrated.
Learn more about the Cetearyl alcohol we use in our black hair growth products by reading: Hair Products to Promote Growth in Black Hair.
7) Prevent Damage – Best Leave in Conditioner for Natural Hair Must Help Prevent Damage
Damaged 4c natural hair loses its health due to a combination of treatment errors and carelessness for long periods of time. When the hair is damaged, whatever the cause, it is advisable to repair it with intense hydration. Some of the symptoms that indicate that the hair is damaged are the following: broken or open ends, dryness, porosity and fragility, lack of hydration, loss of strength and brightness
Using a good leave in conditioner really improves the health and condition of your hair over time. With each use, you should see an improvement of your hair. It will become more manageable, smoother, brighter, stronger and more hydrated. You will then only need fewer hair products to give your hair a sleek and shiny look, because your hair will naturally look healthy.
The Jostylin product range is the best products for 4c hair growth and is a unique system that harnesses the power of nature to gently cleanse, condition and replenish lost proteins and minerals through daily hair care practices. Of course I will say this as they are my products but I do strongly believe in them.
8) Hair Type – Best Leave in Conditioner for Natural Black Hair Must Be Curl Friendly
As mentioned in my other articles, it is important to understand the structure of 4c African hair, in order to find out what are the best natural hair growth products for black hair and the best leave in conditioner.
What makes our hair kinky is due to the hair shaft that is flat with a more twisted structure and a thinner diameter compared with other hair types. Such extreme curls can sometimes make it difficult for the oils formed at the root of the hair, to travel up to the ends of the hair.
Natural hair oil recipes for black hair must include the right oils and should be able to provide maximum penetration and moisture to the shafts of your naturally curly hair. Keeping the above information in mind, you should aim to choose specially formulated natural hair growth products. As most hair care products on the market are wartered down with cheaper oils and contain lighter oils with a lesser Oleic acid content, they do not provide the required amount of oils or moisture needed to grow and maintain African hair.
Black hair growth products should cater for 4C hair stypes not just looser curls. 4C Afro hair requires very high levels of Oleic or Ricinoleic acid blended with essential oils and herbs such as Castor oil, Moringa oil, Tea Tree oil & Rosemary oil.
9) Chemically Treated & Transitioning Hair – The Leave in Conditioner for Natural Hair Must Be Friendly On Chemically Treated & Transitioning Hair
As you begin transitioning to natural hair, you might start experiencing some breakage. This is caused by difference in hair textures at the line of demarcation (where previously processed hair meets the new growth). This is time when you need to feed your hair with extra proteins and moisture, for added strength.
You will need to first protective style your hair by braiding it or twisting it, and then make sure you choose the right hair products to promote growth or for general hair care. Also be careful that your leave in conditioner is not aggravating the damage. Some hair products may have a drying effect; replace these with nutrient rich, moisturising variations and those directed specifically at repairing and protecting dyed or chemically straightened locks.
10) Protection – The Leave In Conditioner Must Offer Shield & Protection
One of the most important factors of maintaining a healthy hair is using a leave in conditioner that offers protection in the form of a shield. Ingredients such as honey and coconut oil not only offer extra silkiness, but also form a barrier around each hair strand. When combined together both Honey and coconut oil can help seal the natural moisturizing properties of honey.
Honey is an emollient which means it is a natural softener and it also improves the health of the hair follicles that are responsible for hair growth. Honey is also a natural antioxidant, so it will make your scalp healthy and stimulate hair growth. Finally, the high sugar content of honey helps your hair retain moisture.
11) Vitamins – The Leave In Conditioner Must Contain The Right Vitamins
As the saying goes, "we are what we eat". For this reason, to have healthy hair, you must first have a healthy diet. For this, it is essential to have a diet that provides us with a sufficient amount of essential nutrients.
However if you find that you are not getting enough vitamins, there are vitamins that can used for rapid growth of the hair such a B Complex, but it won't make your hair grow overnight.
Vitamin B Complex: B vitamin complex is a vitamin group that can be used to helps the hair grow faster and healthier. At the same time, they help to reduce hair loss and also to whiten hair. These vitamins are normally found in legumes, meat and eggs and include B1 (thiamine), B2 vitamin (riboflavin), B3 vitamin (niacin), B5 vitamin (pantothenic acid), B6 vitamine (pyridoxine), Paraminobenzoic acid, Inositol, B12 vitamin (folic acid).
B12: It is one of the essential vitamins to have healthy , beautiful and strong hair . Therefore, the lack of vitamin B12 can result not only in hair loss, but in the appearance of premature graying. Keep in mind that consuming vitamin C and iron helps the body to better absorb vitamin B12. It is found in fish, liver, seafood, eggs and beef.
Biotin (B-7 Vitamin): Biotin is known as the "hair vitamin" because it promotes hair growth . It also strengthens it and, thus, prevents our hair from becoming brittle. In fact, when we do not consume it, we are more vulnerable to losing hair, eyebrows and even eyelashes. Now, what foods are rich in biotin ? Mainly, nuts like peanuts, almonds and hazelnuts.
Niacin (B-3 Vitamin): This vitamin improves circulation in the scalp and, consequently, stimulates hair growth . According to studies, niacin or vitamin B3 works best when combined with biotin. Niacin is present in almonds, seeds, beans, green leafy vegetables and carrots, among many other foods.
For more information on using vtamin supplements for hair growth, head over to the article called The best vitamins for natural hair growth.
12) Deep Conditioning – The Leave in Conditioner Must Have Deep Conditioning Properties
Making your own homemade hair products for black hair growth is the best way to ensure your hair is getting the deep-rooted conditioning treatment it needs. However, some leave in conditioners do have deep conditioning properties, especially those that contain more proteins. Deep conditioning is especially important for women with naturally curly or kinky hair, especially if you have naturally frizzy or dry hair.
You can even create your own natural hair growth remedies for black hair such as a deep conditioner using natural yoghurts, whisked eggs and Olive oil. Mayonnaise is also a great hair conditioner or even a simple egg protein treatment for natural hair is just as effective. You can apply it to your hair and leave it on for 15 minutes before rinsing and shampooing.
If you want to keep your hair very soft and manageable, deep condition it at least every 2 weeks.
For more information on deep conditioning natural hair visit my article: Homemade deep conditioner for natural hair growth.
13) Protein – The Leave in Conditioner Must Be Protein Rich
Proteins in hair care products are a hit and miss because it really depends on the porosity of your hair.
Hair is formed mainly of keratin, which is a protein rich in sulfur and fibrous structure. Natural hair products for 4c should contain a good amount of proteins to counteract the damage caused by external agents, chemical treatments, etc. However, if you have normal porosity hair, you won't need so much protein.
Over the course of time, our hair will be damaged and its structure will be weakened, but proteins can help us to counteract that. To learn about how to make your own protein treatment, head over to the article at home protein treatment for natural hair growth.
Benefits of A Leave in Conditioner for Natural Hair
Leave in conditioners come with many benefits as it contains antioxidants, vitamins and other nutrients that are good for overall health of your hair. Regular use of leave in conditioners can help revive damaged, dulled hair, prolong hair, encourage new hair growth.
Homemade Leave in Conditioner for Natural Hair
Why spend money when you can create your own homemade leave in conditioners? For all the nitty gritty details on creating a leave in conditioner, head over to my article called: Homemade Leave In Conditioner for Natural Hair Growth
For more information on black hair growth, you can read my article on How to Grow Natural Hair Fast.
Best Hair Products to Promote Growth In Black Hair
To find out if the Jostylin products will work best for your hair type, check out my hair on the best natural hair products for black hair growth.