Homemade Deep Conditioners for Natural Hair Growth 2018 | 4C Afro Hair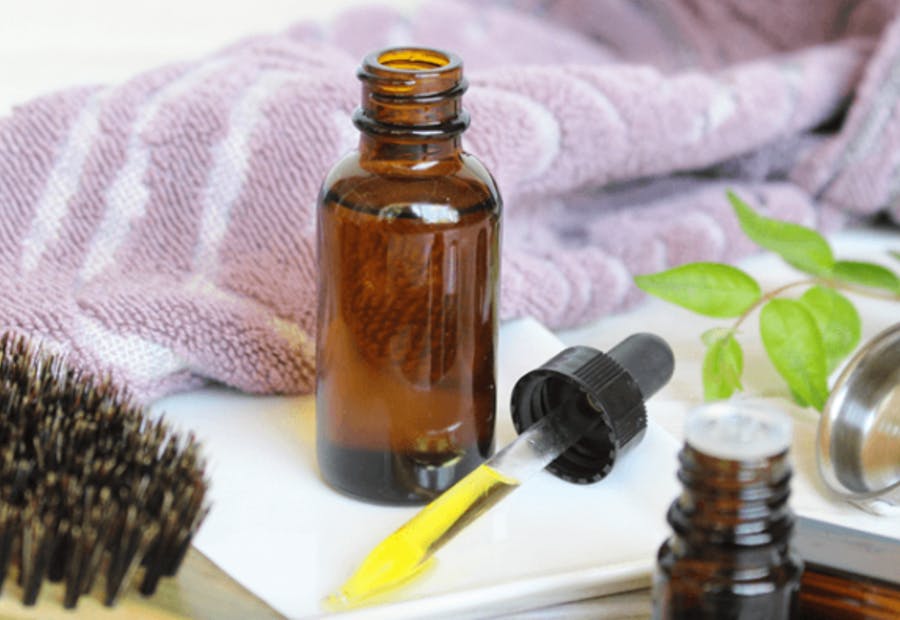 Best Homemade Deep Conditioners for Natural Black Hair Growth | 4B & 4C Hair / Black African Hair / Afro Hair / Curly Hair
When it comes to growing natural hair, a question that often arises is 'What are the best homemade deep conditioners for natural black hair growth'. This post will address the best methods and ingredients on how to make a deep conditioner for hair growth. And, for all your hair growth queries, check out my article on How to Grow Natural Hair.
Throughout my 10 years of being natural, I have tried many homemade recipes to not only promote growth but for added strength and shine. Growing my hair to its current tailbone length was not always a breeze. It took lots of experimenting to better understand the best ingredients to add to a deep conditioner. Although Hemp oil was my number one staple used for deep conditioning, I mostly experimented with egg whites, yoghurt and coconut oil.
When I finally figured what ingredients my hair was better suited to, I was then able to create not only a deep conditioner but an everyday leave-in conditioner for Afro hair.
Continue reading to better understand what ingredients may be best for your deep conditioner, why deep conditioning is important and different homemade deep conditioning recipes. You can watch a video version on how I make a deep conditioner for growth, which is directly below.
When you have finished reading this, also check out my write up on how to make a leave in conditioner hair cream for natural hair growth. Just pin the articles on your bookmarks so you can read the other articles later.
Homemade Deep Conditioner Help With Natural Hair – Youtube Video Tutorial
The Science of Afro Hair – How Can A Homemade Deep Conditioner Help With Natural Hair Growth?
Every single hair strand on our head is composed of the three different layers – the medulla, cortex and cuticle. The cortex and medulla both hold the pigment that gives the hair its colour. An average human has over 100,000 hair follicles on their head. Our hair follicles grow at an approximately ½ inch per month or 0.35mm per day.
Although our Afro hair is unique and beautiful, the curly nature of African hair makes it difficult for the oils produced at the root of the hair, to travel up to the ends of the hair. This means that with Afro hair, our hair shafts are flat with a more twisted structure and a thinner diameter compared with other hair types.
For these reasons, Afro hair is more prone to dryness than other hair types, making it more vulnerable to breakage. Without a conditioner, your natural hair care regime is simply incomplete. With effective conditioning, the hair shaft becomes smoother, thus encouraging the growth process to work at his maximum. A thoroughly hydrated hair will remain soft, frizz free and tangle free. I know for sure that my hair becomes dry after one full week of going without any water. Even if I slap on lots and lots of oils, my hair never really feels fully replenished or revitalised until I give it a proper deep conditioning treatment.
Remember that hair pretty much protein, so the more protein rich ingredients you use in your deep conditioner, the more you supply your hair with the nutrients it desires. To find out more about proteins and how they can help with hair growth, read my article on Homemade protein treatments for natural hair growth. If you have low porosity hair, you may not need protein treatments that often. To find out more on creating the best hair care regimen for low porosity hair, read my article: Best Natural Hair Regimen for Low Porosity Hair .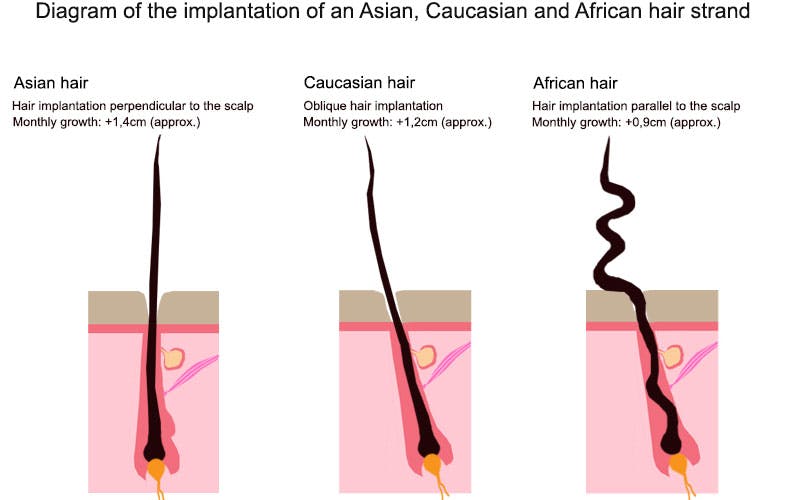 Homemade Deep Conditioner Vs Leave in Conditioner in Relation to Natural Hair Growth
There are many different types of conditioners available in the market today ranging from after shampoo conditioners, to leave-in conditioners and overnight deep conditioning treatments. Whilst many of these conditioners are leave-in products, others call for a deep-rooted massage to achieve optimum results. Deep conditioners use stronger, more penetrative ingredients to get deep inside the hair follicles.
Having a good deep conditioner is just as important as having a good leave in conditioner for natural afro hair. Deep conditioning is especially important for women with naturally curly or kinky hair, especially if you have naturally frizzy or dry hair. Lack of proper conditioning can result is uncontrollable frizz, delayed growth and unwanted breakage that could have easily been avoided if an effective daily conditioning routine was put into place. A conditioner not only conditions your hair, but also makes it strong, shiny, and smooth.
When it comes to deep conditioning, there is more fun in making your own deep conditioner at home. Not only are they easy to make and barely cost you a thing, but they are also just as effective (if not more) as store bought conditioners. You know exactly what ingredients are in your conditioner when made at home, whilst preventing the use any harsh chemicals on your hair.
What Ingredients Should Be Used in A Homemade Deep Conditioner for 4B & 4C Hair / Black Hair / African Hair / Afro Curly Hair
There is no single ingredient that is best for all people with 4C kinky hair, but there are certain kinds of ingredients that are more beneficial than others. Ingredients should be chosen depending on your purpose for doing a deep conditioning treatment.
As the main culprit to breakage on 4c Afro hair is dryness, it is most likely you will be needing ingredients that help combat dryness. Dry hair is a lightly damaged condition and in most cases, the causes are due to environmental factors, excess styling and lack of proper care. It's also possible that the condition or structure of your hair is causing the moisture to escape, which leads to dry hair.
As your hair is made up primarily of a protein called keratin, opt for ingredients that can balance both the protein and moisture levels. I would personally stick to using mayonnaise, egg whites, avocados, shea butter, coconut milk, yoghurt and lemon juice or grapefruit juice to clarify.
Using Herbs Such As Cassia Obovata & Chebe Powder In a Homemade Deep Conditioner for Natural Hair
There are many good herbs that can be added to your homemade deep conditioner. One of those plants is Chebe Powder. 'Chebe Powder' goes by the scientific name of Croton Zambesicus (Also known as Lavender Croton). This shrub is used by women in Chad to thicken and strengthen natural hair by coating the hair strands.
Cassia Obovata is well known as one of the best herbs for growing natural hair, along with Fenugreek, Rosemary, and Nettle. Unlike Chebe, Cassia works to both grow and strengthen natural hair and nourishes the hair from the inside. Whats more, when combined with liquid Vitamin B Complex, it is very likely that you will see at least one-centimeter hair growth a week.
You can purchase the Jostylin Chebe Powder by visiting our hair shop. To learn more about Chebe powder, visit the article titled: Chebe Powder for Hair.
Best Oils For Natural Hair Growth To Use in A Homemade Deep Conditioner for African Hair
I would advice to stick to using: coconut oil, olive oils, castor oils, moringa oils. As the focus of the conditioner is for growth, also opt for the best essential oils for natural hair growth such as Rosemary oil, Nettle oil and Burdock Root. For more information on using oils for hair growth, visit m articles called:
For help on which essential oils can grow your hair faster and healthier, whilst preventing breakage, I have written some articles on:
Following is a list of 10 recipe ideas for homemade deep conditioners for natural black hair growth.
How to Use a Deep Conditioner in Your Natural Hair Regimen for 4B & 4C Hair / Black African Hair / Afro Hair / Curly Hair
You should aim to apply a deep conditioner on your hair at least every 2 weeks. If your hair is damages, aim for every week. For more information on creating a hair growth regimen, read my article 4C natural hair regimen.
1. Coconut Milk – Homemade Deep Conditioners For Natural Hair Growth
When it comes to growing natural hair, Coconut milk does wonders. It has small molecules that can penetrate deep into the hair follicles, thereby stimulating growth.
Working as a natural light protein and moisture treatment for dry natural afro hair, Coconut milk can be added to your leave-in conditioner and blended or you can even create a new leave in from scratch using coconut milk.
To create your own coconut milk deep conditioner, try the following recipe:
Note: You can increase or decrease the portions, in the same ratio, depending on the length of your hair. The quantities listed below are suitable for short, medium to long hair lengths.
Put one cup of coconut milk in a milk pot and heat it until warm. Be careful not to boil or burn it. Only a luke warm temperature is what we are aiming for.
Apply the warm coconut milk on your hair and cover your head with a towel. Leave it on overnight.
In the morning, wash your hair with shampoo and let your hair dry naturally.
Do this twice a week to enjoy shiny and bouncy hair.
For more information on coconut milk, read my article on Coconut milk for hair growth reviews.
2. Coconut Oil & Honey Homemade Deep Conditioning Treatment to Grow Natural Hair Growth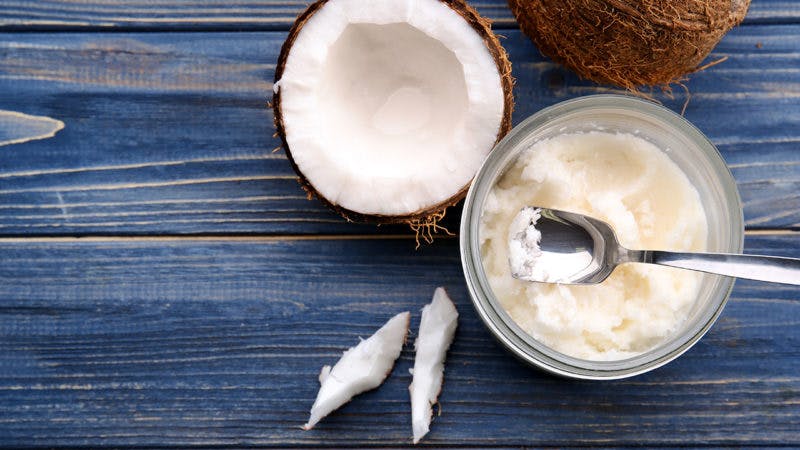 Honey has always been a favourite in the hair and beauty world. It has been hailed since ancient times for coconut oil and honey homemade deep conditioner for natural hair growthits powerful medicinal and healing power. When it comes to hair, honey works wonders in restoring damaged hair back to its original lustre. It is a natural humectant, which means it absorbs moisture from the surroundings and is also a natural hair conditioner that will soften hair locks and make them silky!
Honey contains a multitude of active enzymes, vitamins and minerals. For more information on the best vitamins to grow natural hair fast, visit the article: Best Black Hair Growth Vitamins.
Hair masks containing honey that has been blended with healthy penetrative oils work wonders in repairing damaged locks & rejuvenating sleeping hair follicles. In this scalp nourishing hair mask, we're going to be using coconut oil and honey! Coconut oil unblocks clogged hair follicles and strengthens them, and also helps get rid of bacteria and stale oils that block the follicles. Honey, on the other hand, works by nourishing dry follicles that are prone to falling off. Together both ingredients will help alleviate dandruff and itchy scalp issues, ultimately promoting growth.
Always remember to use pure honey and organic pure virgin coconut oil as the processed ones usually contains additives that may adversely affect your hair for example: dry out your strands or make them look greasy.
Note: You can increase or decrease the portions, in the same ratio, depending on the length of your hair.
Slightly warm one cup of coconut oil by placing in a small pan. Be careful not to burn the oil.
Pour one cup of your honey and the warmed coconut oil into a small bowl.
Mix thoroughly and your hair mask is ready for application!
Wet your hair and scalp and part your hair into two sections.
Apply the hair mask on your scalp first and massage for 2-3 minutes first before putting it onto your locks.
Leave the hair mask on for about 15 minutes and rinse off thoroughly using warm water. In the final rinse, use cold water to close up the hair follicles.
Wrap your hair in a towel and keep your hair away from heat – avoid using a hair dryer if possible.
For more information combating dandruff, visit the article: How to Get Rid of Dandruff on Black Hair. If you want to know how I wash my natural hair after a deep conditioning treatment, visit the article How To Wash Natural Hair.
3. Avocado – Homemade Deep Conditioner Treatment For Natural Black & Afro Hair Growth
Frizzy, dry, unmanageable natural hair is a condition that affects many women with afro textured hair, especially those with 4c hair. It is really difficult for us to get silky, smooth hair, as it requires much of prowess to achieve that.
In order for your hair to grow to great lengths, alleviating frizz with proper conditioning is needed to fulfil the job of keeping your hair strong and soft. Frizz can cause the hair to become dry and weak, so you must opt for a deep rooted treatment for effective results.
Avocados are one such product that can help with reaching deep within the scalp roots and are known to rejuvenate and treat itchy and flaky scalp. Conditioning your hair with avocados is one of the best ways to treat and rejuvenate lifeless and lusterless hair and barren scalp. They make your scalp smoother by putting in lots of hydration.
An avocado-based hair mask is a highly effective remedy to control frizzy hair. The high amount of vitamin E present in avocado helps tame the frizz. Apart from the amazing hydrating benefit, avocado also has the good kind of fatty acids that help soothe frizzy and unruly hair.
Mash one ripe avocado, add a little olive oil and mix it well. Shampoo your hair and then apply the mixture throughout your hair. Let it sit for 30 minutes to an hour, and then rinse it out with cold water. You can then condition your hair to get rid of the avocado scent.
You can also mash an avocado and mix it with curd or mayonnaise to make a smooth paste. Use this as a hair mask once or twice every week to prevent dryness and condition your hair.
For more information on frizz, read my article on how to control frizz on natural hair.
4. Banana Natural Hair Deep Conditioning Treatment for Natural Hair Growth on African & Black Hair Types
Bananas are great for hair conditioning because they are rich in natural oils, potassium, carbohydrates and vitamins. banana hairAll these ingredients lock in moisture to soften and add shine to your hair and help prevent and repair split ends.
The potassium in bananas strengthens hair, minimizes breakage by restoring your hair's natural elasticity, and facilitates repair of damaged hair. Bananas also moisturize your hair as they contain natural oils and about 75% water. So if you are experiencing breakage, this treatment my help.
Strong, moisturized hair also is less prone to frizzing and tangling. In addition, the fruit is packed with vitamin A, B6, C and E, as well as zinc and iron.
Mash one ripe banana with a fork until there are no lumps. Mix in one-fourth cup of yoghurt. Then add two tablespoons each of honey and olive oil.
Apply the mask all over your hair and scalp. Put a shower cap over your hair and leave it on for 30 minutes to an hour.
Rinse your hair and then shampoo and condition as usual.
Do this once a week.
For more information on breakage, read my article on how to stop breakage in natural hair. Also check out my new olive oil deep conditioning treatment on the article: Homemade Deep Conditioner for Damaged Hair.
5. Aloe Vera – Homemade Deep Conditioners For Natural Hair Growth – 4B & 4C Hair / Black African Hair / Afro Hair / Curly Hair
Aloe Vera is extensively used in beauty products and for a good reason. It's antiviral and antibacterial properties, have the ability to help treat almost every illness from constipation to diabetes.
Aloe vera contains a healing property called proteolytic enzymes which repair dead skin cells on the scalp.
This means it can act as a great conditioner and leaves your hair all smooth and shiny. It promotes hair growth, prevents itching on the scalp, reduces dandruff and conditions your hair.
The aloe vera plant is about one or two feet tall with prickly and bitter leaves, which act as a defence to keep animals and insects from feeding on the plant. The leaves hold a gooey translucent gel, also extremely bitter, and known all over the world for it's unbelievable healing properties.
This translucent gel is made up of around 96% water, some organic and inorganic compounds, a type of protein which contains 18 of the 20 amino acids found in the body and lastly, Vitamin A, B, C and E. Another part of the aloe vera plant which is used is the 'sap', a yellow-coloured liquid stuck to the skin of the plant from the inside. When dried and purified, the powdered aloe is often used as a laxative, though it's effectiveness is questionable.
Here's a delicious Aloe Vera hair mask that you should apply once a week or every fortnight. Apply and leave it in for as long as possible for strong, smooth and bouncy hair.
Scrape one cup of off the aloe gel from inside the leaf and place the gel in a blender
Add one cup of organic olive oil and blend
Wash your hair with shampoo and section in 8 parts
Start working the Aloe vera and olive oil conditioner through your wet hair – Apply the solution evenly on each section
This solution can be left in your hair until your next wash.
Aloe vera is also a great ingredient to make a homemade shampoo for natural hair growth. For more information on making shampoos, read my article on How to Make a Homemade Shampoo for Natural Hair Growth.
6. Apple Cider Vinegar – Homemade Conditioning Treatment for Natural Afro Hair Growth
No matter what hair type you have, apple cider vinegar has a place in your hair-care arsenal. The acetic acid in apple cider vinegar is a potent antimicrobial which can kill bacteria and fungus, common underlying causes of dandruff and hair loss, making it a fantastic natural cure.
Apple cider vinegar is naturally high in acetic acid and has a pH level which is close that of human hair. Regularly rinsing with this vinegar can help bring your scalp and hair to its ideal acidity, especially if you have oily hair.
Mix equal amounts of water with apple cider vinegar to reduce its acidic property and use it as a final rinse after washing and shampooing your hair. This simple remedy will make the hair frizz less and also add shine to your hair. You can use it every two to four weeks.
Alternatively, you can apply apple cider vinegar diluted with water onto your scalp with a cotton ball. Then comb your hair gently to distribute the solution. Leave it on for 10 to 15 minutes and then rinse your hair well. Repeat this once a week.
7. Egg Homemade Conditioners For Natural Black Hair Growth
Hair loss is a common problem that many people experience.
Hair primarily constitutes of proteins and amino acids and eggs are powerhouses of proteins, vitamins and fatty acids that nourish the hair extensively.
Eggs contain a large amount of protein–ranging from 3.6 to 6.5 g per egg–which makes egg conditioning an intense protein treatment. Including egg conditioning in your hair regimen can help you maintain strong hair, which is essential for growth.
2 egg yolks.
Conditioning your hair with eggs enhances hair growth because eggs contain lots of protein. 70 percent keratin protein, so egg protein helps rebuild damaged hair by filling in weakened spots along the hair strand, which temporarily strengthens the hair.
Egg is also great solution to most of the hair problems, and they are easily available, inexpensive and are natural alternatives that can be used both internally and externally for hair growth. They can also make the hair strong, prevent breakage, make them soft and help in their growth
While artificial products strip the hair of its natural oils, eggs help to restore the natural oils present in the hair and scalp. This is what makes the egg for hair loss and egg for hair fall remedies so popular.
Beat the egg yolks and set it aside. Wash your hair with shampoo and then work the egg through your hair. Wait for 20 minutes and then rinse it out with cool water to prevent the egg from cooking
8. Yoghurt Homemade Deep Conditioners For Natural Hair Growth | 4B & 4C Hair / Black Hair / African Hair / Afro Curly Hair
Eating an occasional cup of yogurt isn't going to make your hair grow at twice its normal rate, but eating yogurt regularly may help you keep your hair strong and healthy. In addition to giving slow-growing hair a boost, yogurt has other health benefits — it's packed with calcium, and if you choose a type of yogurt low in sugar and fat, it can be a filling low-calorie addition to your diet.
Yogurt's benefit, as far as your hair is concerned, is its protein content. Protein is an essential nutrient to the growth of your hair and nails as well as your internal organs. If you don't eat enough protein, your body will automatically divert the protein it does get to support your organs, leaving your hair unable to grow. Adding more protein to your diet signals your body that it can use some of the nutrients for growing your hair and nails. However, if you're already eating enough protein, adding more to your diet likely won't have any noticeable effect on your hair.
3 tbsp Yogurt
1 tsp Honey
1 tsp Apple Cider Vinegar
Combine all the ingredients in a bowl and set it aside. Wash your hair with shampoo and warm water. Squeeze the water out of your hair and start working the conditioner through it. Wait for 15 minutes with the conditioner in your hair and then rinse it out with cool/lukewarm water.
9. Castor oil & Shea Butter Deep Conditioner Treatment to Grow Natural 4C African Hair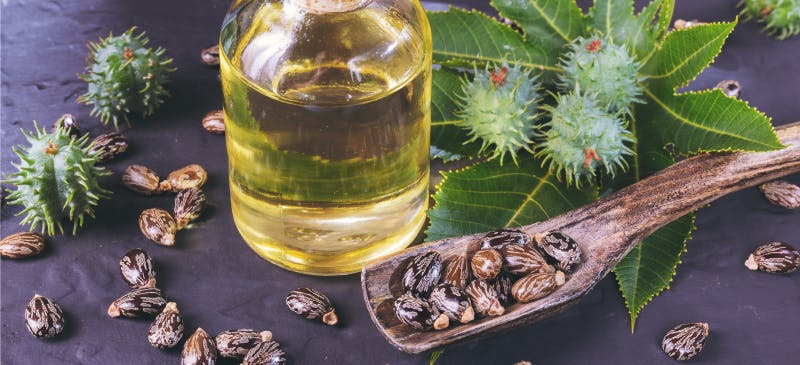 Castor oil is a very thick oil that comes from the plant icinus communis. The oil is extracted from castor seeds in the pressing process and comes out looking colourless or pale yellow with a very mild odor. It also feels sticky and thick to touch due to its thick consistency.
No doubt castor oil is said to be extremely beneficial for moisture retention which leads to hair growth. Try this treatment using castor oil to grow natural hair.
Shea butter is a great ingredient to help oils penetrate into the hair and retain moisture. This butter is especially great for those with low porosity hair. To find out more about Shea butter, read the article called: Shea butter for natural hair growth.
What do you need:
2 tablespoons organic coconut oil.
2 tablespoons of sweet almond oil.
1 tablespoon of castor oil.
2 drops rosemary oil
100 grams of Shea Butter
Application:
Mix the ingredients in a small pan and heat gently for 1 minute on the stove. Leave aside to cool for 5 mintes. Once cooled, massage the mixture on the scalp, from the roots to the tips of your hair.
This treatment can be left at night to obtain better results.
For more information on hot oil treatments, read my article called Hot oil treatments for natural hair.
10. Chebe Powder From Chad – Deep Conditioner for Natural Hair Growth
The scientific name of the plant referred to as 'Chebe' is called Croton Zambesicus (Also known as Lavender Croton). It is a shrub found all over Africa, primarily in West Africa, mainly Ghana, Nigeria, Gambia and Burkina Faso.
You can read more on how to use Chebe powder for natural hair growth on my article called Chebe powder for natural hair growth. To purchase the Jostylin Chebe Powder for long natural hair, visit the hair shop.
Another good alternative to Chebe is Cassia. You can also find more herbal hair remedies using Cassia on my article: Herbal Oil Treatment for Natural Hair Growth.
And for more information on the best herbal remedies for hair growth check out the article: Ayurvedic Herbs for Natural Hair Growth.
11. Olive Oil & Egg Deep Conditioner for Natural Hair
Egg yolks and olive oil are high in fat, which makes them natural moisturizers. In addition, the protein in the egg yolks helps to straighten the hair. The following egg yolk and olive oil deep conditioner for natural hair can help to moisturize your hair in a natural way and condition the dry strands. It can also make your hair go from opaque and lifeless to silky and shiny after applying just one treatment
Separate the white and the yolk of an egg. If you have especially long or thick hair you will need two buds to cover it completely. Place the yolks in a separate bowl of the egg whites.
Add a tablespoon of olive oil to each egg yolk in the bowl. Use a spoon to mix both ingredients until well combined. Massage the mixture on dry hair evenly. Put a plastic bathing cap on your hair and leave the mixture for at least an hour. Rinse the hair mixture with warm water. Avoid using hot water since you can cook the yolks. Wash and condition your hair in a normal way.
If you add a small amount of honey to the mask, especially for hair that is too dry or damaged by the sun, you help it retain moisture. Maybe you should wash it more than once, since the substance is sticky.
Nourish your hair once a week with this mask to keep it looking healthy and full of life, regardless of the time of year.
Other Tips On How to Grow Natural Black Hair Fast – 4C Black African Hair
For more information on growing natural black hair fast you can read my article on How to Grow Natural Hair Fast.
Hair Products to Promote Growth In Black Hair After a Homemade Deep Conditioning Treatment
At Jostylin, we stock a range of natural hair growth products and general hair care products. You can read more about the Jostylin hair products and how they work for hair growth on the article: best natural hair products for black hair growth. For more information on choosing leave in conditioners read: How to Choose The Best Leave in Conditioner for Natural Hair Growth