Hemp Oil for Natural Hair Growth | 4C Black African Hair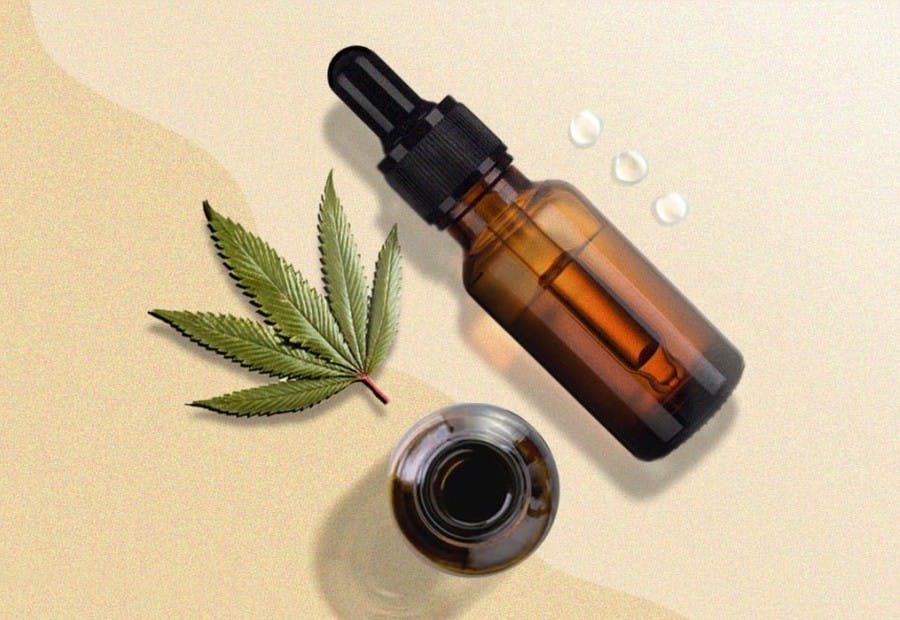 How to Use Hemp Seed Oil for Natural Hair Growth | 4B & 4C Hair / Black African Hair / Afro Hair / Curly Hair
Hello, a very warm welcome back to the Jostylin blog. Today's topic will be on using Hemp oil for natural hemp seed oil for natural hair growth 4c black hairhair growth. For those of you who have been following me on Youtube, you will know by now that Hemp oil has been my number on staple oil for the last 15 years which I consume both internally and topically, both on my hair and skin.
I randomly came across this oil back in the year 2000, (which seems like ancient times). It was introduced to me by a woman who suffered from fibroids. She mentioned to me that the oil cured her fibroids within months of consuming it. I then introduced it to a relative of mine who also had fibroids, and it worked like magic.
It was only when I started my natural hair journey back in December 2007 that I started using Hemp oil on my hair. Since then I have not abandoned this product. I now mix it in with various other oils in my leave in conditioner and natural hair growth oils.
Continue reading and don't forget to visit the hair shop by clicking the image below. You can find a range of luscious natural hair growth products for black hair, both to maintain and grow healthy hair.
What is Hemp Seed Oil?
Hemp seed oil is an organic oil derived from the seed of the hemp plant. Hemp seed oil contains the unsaturated fatty acids Omega-3 and Omega-6. These essential fatty acids play an important role in the growth of stronger, less brittle hair.
Is Hemp Seed Oil Good for Natural Hair Growth On | 4B & 4C Hair / Black African Hair / Afro Hair / Curly Hair
It's interesting that help oil is not added in many black hair growth products, because Hemp seed oil stands out for its ease of absorption and penetration both on hair and skin. This improves blood circulation and the lymphatic system which means blood can reach the scalp quicker. The creams that contain cannabis oil are very good to produce the dryness of the skin since it nourishes and provides Omega 3 and 6.
As for hair, cannabis provides hydration and shine. In addition, it rebuilds damaged hair, provides elasticity and softness thanks to the vitamin E it contains. also serves to nourish the scalp thanks to gamma linolenic acid, which is moisturizing and combats dryness and dandruff. Here are some of the benefits for cannabis skin and hair:
1. Hair growth: Hemp seed oil contains annabis sativa and fatty acids that are essential for hair growth.
2. Nourishes and moisturizes the scalp: The gamma-linolenic acid is moisturizing and combats the dryness of the hair. So it nourishes the hair and gives it shine and hydration. If you have dandruff problems, cannabis oil is a good solution.
3. Strengthens hair: as it contains a large amount of protein, Hemp seed oil helps to rebuild, strengthen and repair damaged cuticles. Your hair will be stronger and more elastic.
4. Conditioner for the hair: It contains vitamin E, which increases the regeneration of the hair cells. It also has fatty acids that are highly moisturizing. These two factors make it a great conditioner. Add a few drops of cannabis oil to your shampoo and go.
5. Anti-Age: When used topically it contributes to the regeneration and oxygenation of cells, delaying the first signs of age.
6. Soothes skin and relieves inflammation: if you suffer from eczema, psoriasis or rashes, cannabis oil has a great antioxidant power so it will help to soothe, soften and cure these skin problems.
7. Protects the skin: The essential fatty acids contribute to strengthen the natural barrier of the skin, since they stimulate the cellular regeneration of the skin. So your skin will look healthier and brighter.
Best Hemp Natural Oil for Black Hair Growth
Choose only cold pressed organic Hemp oils. I use the organic Granovita brand you can see in the picture. I used to use an even better brands from Whole foods Store which has been discontinued. For more information on growing natural hair, you can read my article on How to Grow Natural Hair Fast.
How to Use Hemp Oil for Natural Hair Growth?
Hemp oil can be used in many different ways including a deep conditioner, hot oil treatment or for a scalp massage. It ultimately helps to moisturize hair and dry scalp while helping to restore cells damaged by heat and chemicals.

Hemp Oil Scalp Massage for Black Hair Growth
The addition of hair massages to hair care treatments helps stimulate the scalp, reduce hair loss, improve circulation and reduce stress. Those looking to promote hair growth should consider performing hair massages regularly.
By massaging the scalp, it will increase blood circulation to the hair follicles so this can help prevent hair loss while improving your overall hair health. Performing hair massages every day can help you get a full head of hair and maintain a healthy appearance.
When doing a hemp oil scalp massage, add some essential oils. Essential oils increase circulation and are commonly used to treat the scalp of alopecia patients. They also help in providing moisture for a dry scalp.
Begin by adding 2 or 3 drops of an essential oil such as rosemary, Nettle oil into 2 tablespoons of Hemp oil before massaging the scalp. The oil is your choice.
I made a video about this a few years back. You can watch the Youtube video tutorial here
Hemp Oil Hot Oil Treatment for Natural Hair Growth
You can do a Hemp oil hot oil treatment using the same recipe as my olive oil treatment. To see the treatment, visit the article olive oil for natural hair growth.
1. In a bowl, pour 2 to 4 tablespoons of Hemp oil, depending on the amount of hair you have and its length, and heat it slightly in the microwave. It will be enough with about 15 or 20 seconds.
2. Moisten your hair with warm water and from scalp to tips, apply the hemp oil all over the hair.
3. Cover your hair with a towel and let the oil work for about 30 minutes. With the heat generated when carrying the towel, the nutrients of the hemp oil will penetrate deeper in the hair fibers for healthier hair from the inside.
4. After 30 minutes, rinse the hair with plenty of warm water and perform a normal wash.
5. Hemp seed oil penetrates the skin better than other vegetable oils used in lotions or creams. The oil helps to heal irritated tissue and restores the moisture content of the skin.
6. Brush the scalp after applying the hemp seed oil. Brushing stimulates hair growth by increasing blood flow to the scalp.
7. Use the heat to slide the oil from the scalp to the ends of the hair. After applying the hemp oil, you can use a hair dryer on ver low heat to lightly heat the oil and slide it to the tips to protect them from damage to the hairstyle and the drying effects of the shampoo.
8. You can carry out this treatment to grow hair with hemp oil once a week. Now, if your hair is very oily, it is best that you do it every 15 days or that you only apply the oil from medium to ends, avoiding doing it on the scalp.
For more information on doing hot oil treatments, read my article on How to Do a Hot Oil Treatment for Natural Hair Growth.
Hemp Seed Oil Deep Conditioner for Natural Afro Hair Growth
1-Wash your hair with water or an SLS free shampoo. Dry the hair with a towel and remove excess water.
2-Pour approximately 2 to 4 ounces (1oz equal to 28gr.) Of organic hemp seed oil into a plastic container.
3- Fill a small container with hot water (not boiling).
4- Place the plastic container of hemp seed oil in the bowl with hot water for 2 to 3 minutes to heat the oil.
5 – Pour a generous amount of hemp seed oil into the palm of your hand and gently massage the hair and scalp.
6 – Cover the hair completely with a plastic hair cover or large plastic bag.
7 – Wrap a warm, damp towel around your head for about 3 to 5 minutes.
8 – Remove the towel and plastic bag from your hair and rinse your hair thoroughly with warm water.
9 -Apply a generous amount of pure hemp seed oil or hemp oil gel, mousse or hair spray and style your hair as you wish.
Hemp Oil Deep Conditioner Treatment for Natural Black Hair Growth
Mix three tablespoons of milk, one banana, one avocado, three tablespoons of honey, three tablespoons of rosemary, one egg white and five tablespoons of hemp seed oil in the blender. The ingredients in the recipe are provided by the stylist Powell, who uses pomegranate oil and camellia instead of hemp seed oil. You can try the recipe with these oils later, once the hemp seed oil has restored the shine and elasticity of the hair. Rosemary, says Powell, helps rejuvenate hair follicles.
Apply the mask and leave it for five minutes.
Rinse the mask with cold water and comb it in the usual way.
More Tips: How to Grow Natural Black Hair Fast | 4B & 4C Hair / Black African Hair / Afro Hair / Curly Hair
For more information on growing natural hair, you can read my article on How to Grow Natural Hair Fast.
Other Best Oils for Natural Hair Growth
For more information on using oils for hair growth, check out my other articles on:
For help on which essential oils can grow your hair faster and healthier, whilst preventing breakage, I have written some articles on: