Best Oils for Natural Hair Growth 2021 | 4C Afro, Black Hair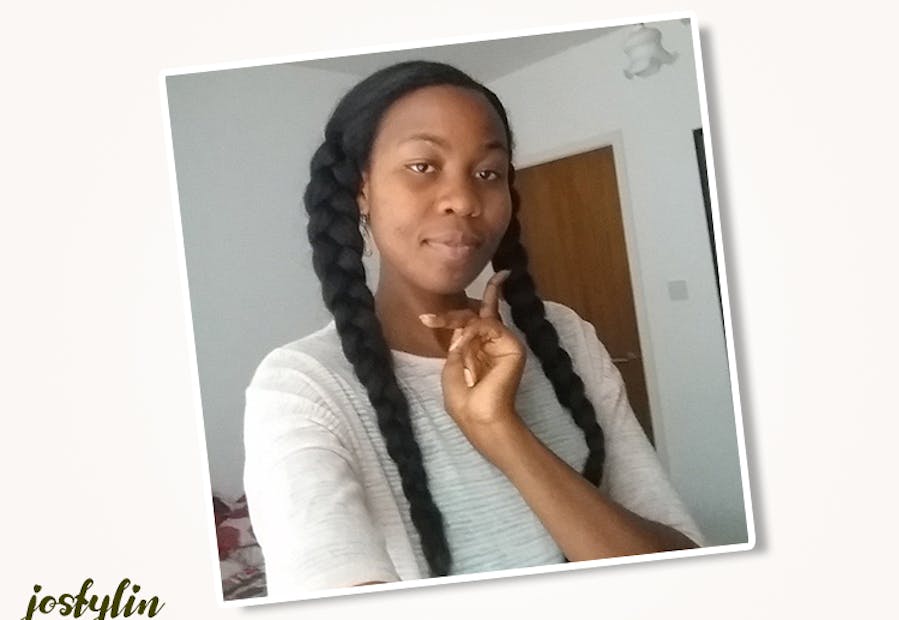 Continue reading for some tips on choosing the best oils to grow natural hair fast…for 4B & 4C black hair
Hi everyone. A very warm welcome back to the Jostylin blog. This article is going to be a very detailed description of what I consider to be the best herbs and oils to grow natural hair. I have been natural for a few years now, and I have experienced the ups and downs of growing natural hair this article will help you understand not only the best oils for natural hair growth but also the best oils that promote hair growth & thickness as well ashow to do a hot oil treatment for natural black hair. My hair has grown pretty long and thick (see image below) and I hope to help you grow yours also.
Just a to note; my articles tend to be very detailed so it's always a good idea to bookmark them. Also, check out my article on how to grow natural hair fast if you're looking for hair growth tips.
What Are The Best Oils to Grow Natural Hair Fast?
In short, the best herbs and the best oils for natural hair growth are:
Castor oil
Rosemary oil
Hemp Oil
Moringa Oil
Burdock Root Oil
Nettle Oil
Fenugreek Oil
Cassia Obovata
Sweet Almond Oil
Garlic Oil
Bear in mind that not all of these oils are suitable for everyone. Aim to choose oils best suited to your hair porosity. I will explain more on hair porosity very soon and will also list the benefits of the above-mentioned oils in more detail later on. But first, it is important to understand how the condition of our hair follicles affect our hair growth and why oils help for faster hair growth.
The Structure of Hair Follicles – How It Can Help You Choose The Best Oils for Natural Hair Growth?
As many of us naturals know by now, growing and maintaining naturally curly, 4 B & 4C, black hair is not a walk in the park. It takes time, care, effort and a great deal of motivation. Using carrier oils and essential oil recipes for natural black hair growth can really help us maintain our hair. Although oils are essential to stimulate hair growth, there are many more factors to consider.
No doubt it is common for many of us natural hair girls to just use products on our hair without actually understanding the science of black hair. Understanding our unique hair structure will give us clues as to what ingredients will most benefit our hair. It truly helps to have basic knowledge of hair follicles and how the hair grows.
Hair curliness or straightness is determined by the shape of the hair follicle. Round follicles result in straight hair, while oval follicles result in curly hair. If your follicles are not totally round or oval, your hair will be somewhere in between or wavy.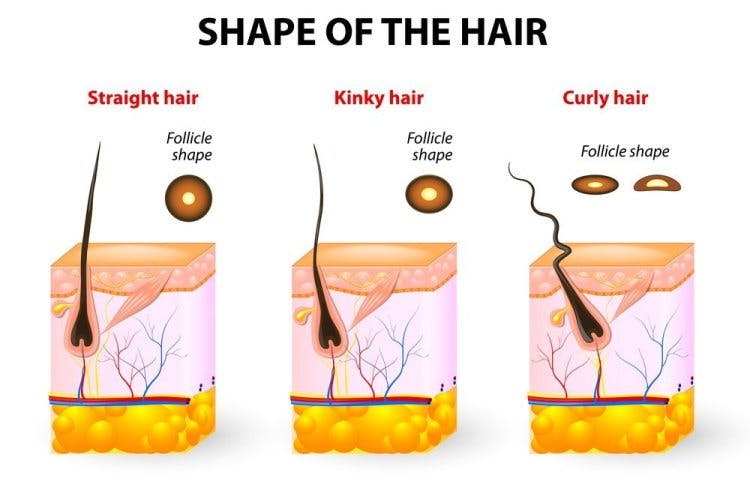 Hair growth occurs in the base of the bulb of the hair follicle. The formation of hair follicles begins long before birth; no new hair follicles are formed after birth. Hair growth is cyclic, with periods of rest between growth spurts. About 50 to 100 hairs are shed daily. A buildup of sebum can slow the formation of hair cells. This is why it's important to thoroughly wash your hair on a weekly basis when using oils for natural hair growth.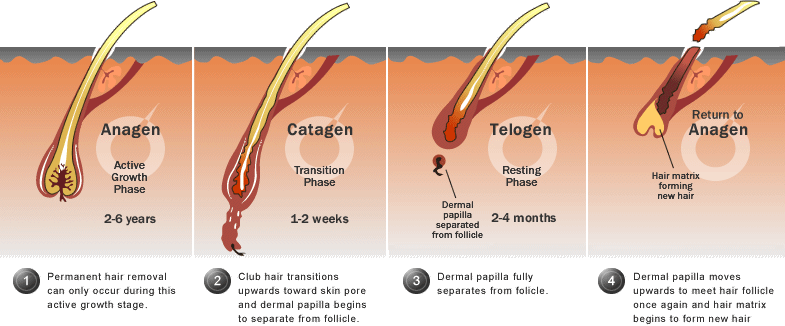 Hair Porosity - Choosing the best natural hair growth oils
By now you may have heard of the word 'porosity' floating around. Each hair type is characterized mainly by a different porosity which means that oils will work differently on each person. Your hair porosity is based on your hair's ability to retain moisture.
To determine the porosity of your hair, you can either take the hair porosity test OR for a more detailed inspection, visit a hair trichologist to perform a microscopic inspection of your hair to closely observe and analyze its appearance.
Hair with low porosity has closed cuticles, is often straight and causes problems in styling;
Hair with normal porosity has the slightly open cuticle and is rougher than the first hair type;
Hair with high porosity has the maximum opened cuticle, is dry and stressed.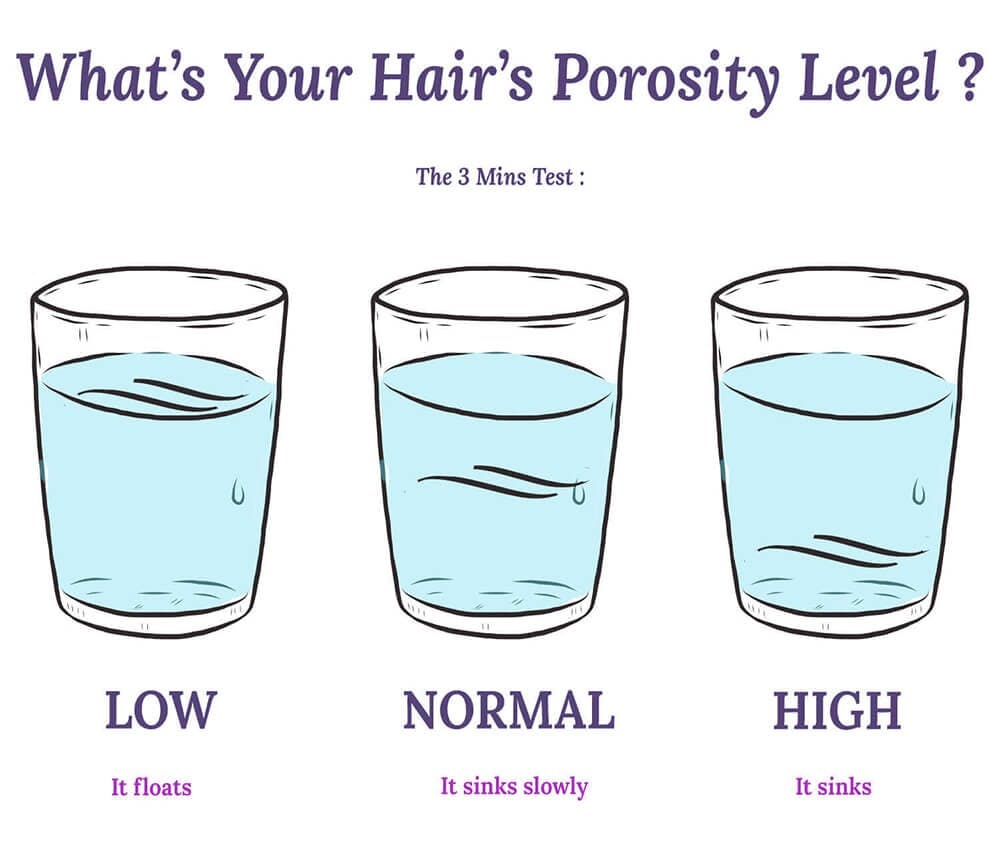 Which natural hair growth oils are best for my hair porosity?
Oils are composed of esters, fatty acids, vitamins, phospholipids and minerals. They are structured on the basis of their characteristics. One criterion in the categorization of vegetable oils may be their absorption, which depends on the size of the molecules and the content of fatty acids.
Drying oils with the majority of saturated fatty acids;
Semi-drying oils have a majority of monounsaturated fatty acids (omega 7 and omega 9);
Non-drying oils have a majority of polyunsaturated fatty acids (omega 3 and omega 6)
Best Oils for Low Porosity Hair:
The drying oils are better absorbed into the hair because they contain small molecules. These are mostly herbal butters containing the majority of saturated fatty acids, such as coconut oil, shea butter, babassu oil and cupuaçu butter, which are suitable for hair with low porosity.
Best Oils for Normal Porosity:
Somewhat larger molecules have semi-drying oils with unsaturated fatty acids omega 7 and omega 9. This group includes, among others, castor oil, hemp oil, macadamia oil, argan oil, marula oil, passion fruit oil or jojoba oil, which are suitable for hair with normal porosity.
Best Oils for High Porosity:
Large molecules are able to adapt to gaps in the cuticle layer. They are found in non-drying oils with the unsaturated fatty acids omega 3 and omega 6, eg evening primrose oil, cottonseed oil and avocado oil, which are suitable for hair with high porosity.
So now let's take a look at what I consider to be the best oils for natural hair growth in more detail:
Best Oils to Grow Natural Hair
Here are some of the best oils for natural hair growth.
1. Castor Oil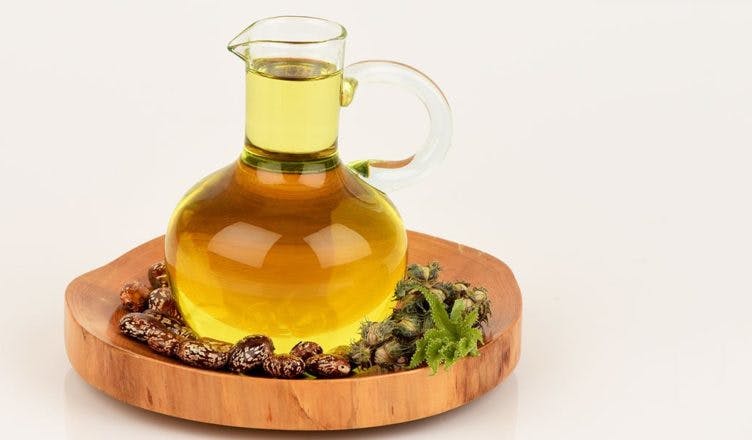 Castor oil, one of the best oils to grow natural hair, comes from the castor plant, Ricinus communis, which commonly grows in tropical regions. Castor oil carries ricinoleic acid and omega- 6 essential fatty acids, which accelerate blood circulation to the scalp, hence increasing hair growth. It works on nourishing the scalp and strengthening the roots with the help of essential nutrients.
Hemp oil has always been my favourite oil, but about a couple of years ago, I started experimenting with Castor oil for natural hair growth. What I found was that the thick consistency of the oil was perfect for my 4c hair type. Read more on how to use castor hair to grow natural hair.
2. Hemp Oil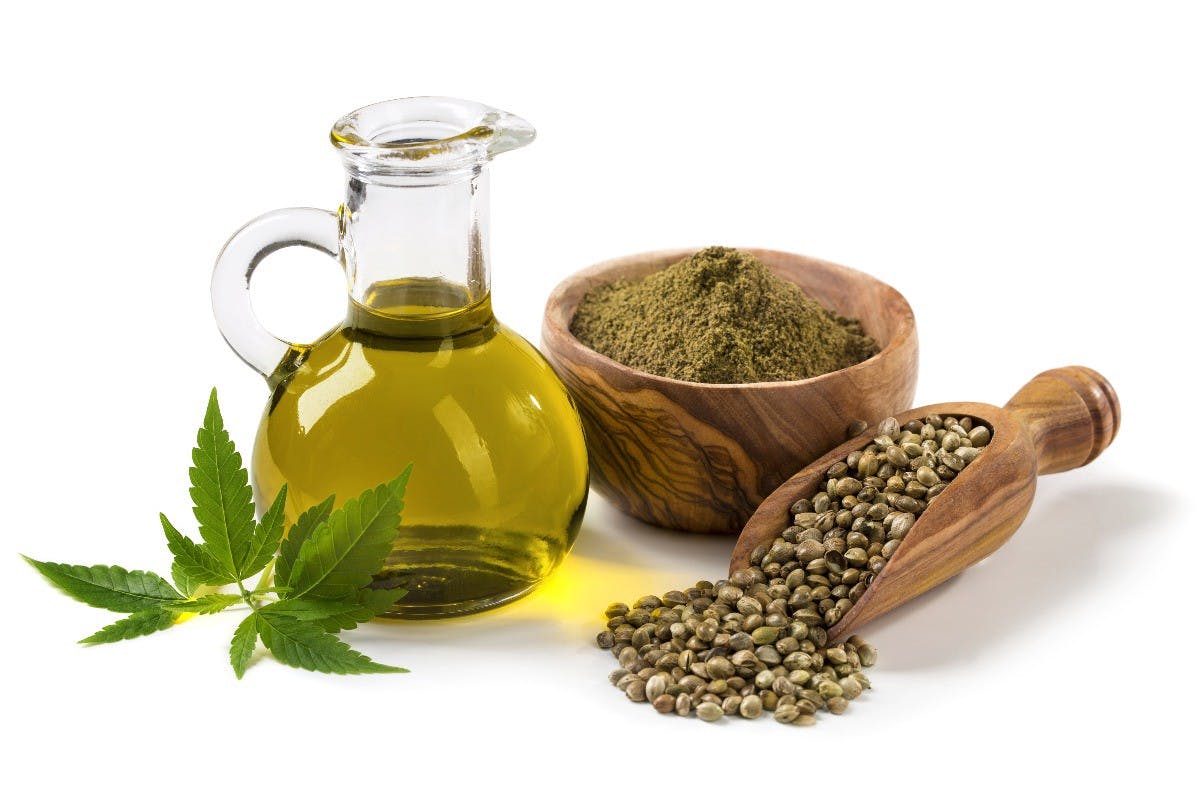 Hemp oil was always (and still is) my favourite oils. It is a good one to use when trying to grow black African hair, as well as to treat dry hair and strengthen it. Not only do I consume Hemp oil orally (which I have been doing for the last 15 years), I also apply it topically on my scalp, hair and skin. When combined with Neem oil and Tea Tree oil, it works as one of the best dandruff treatments.
Without a doubt, using Hemp oil for natural hair growth has been a major contributing oil to my hair thickness being maintained over the years. Read more on Hemp oil for natural hair growth.
3. Moringa Oil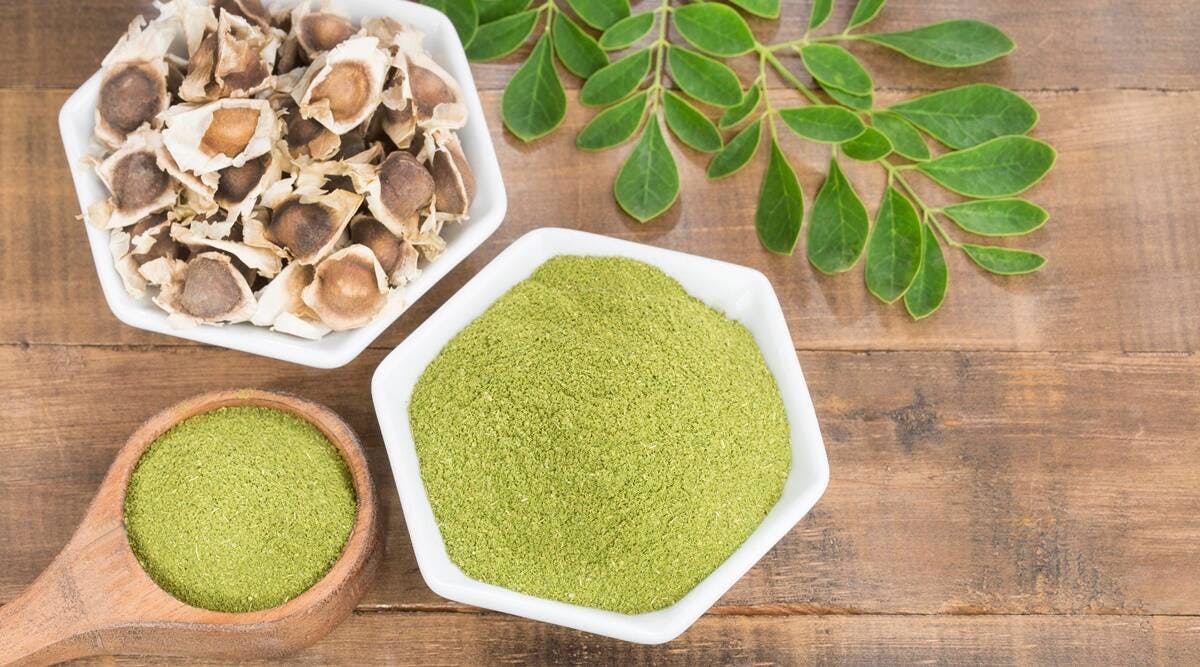 Moringa oil is one of the best oils to grow natural hair for African hair types of normal porosity. It has nourishing and emollient properties giving it benefits for use in skin and hair care products. It has one of the highest Oleic acid percentages of 73 -85 % , which is extremely important for thicker hair types such as mine. Moringa oil, as olive oil is useful in lifting dirt out of the hair and is an efficient natural cleanser for Afro hair.
It has good antioxidant properties, considered to be the factor behind its remarkable stability. Moringa is also native to many West African countries such as Ghana, Nigeria and Gambia. This is great news for the many African Naturals living on the continent. Read more on Moringa oil for natural hair growth.
4. Rosemary Oil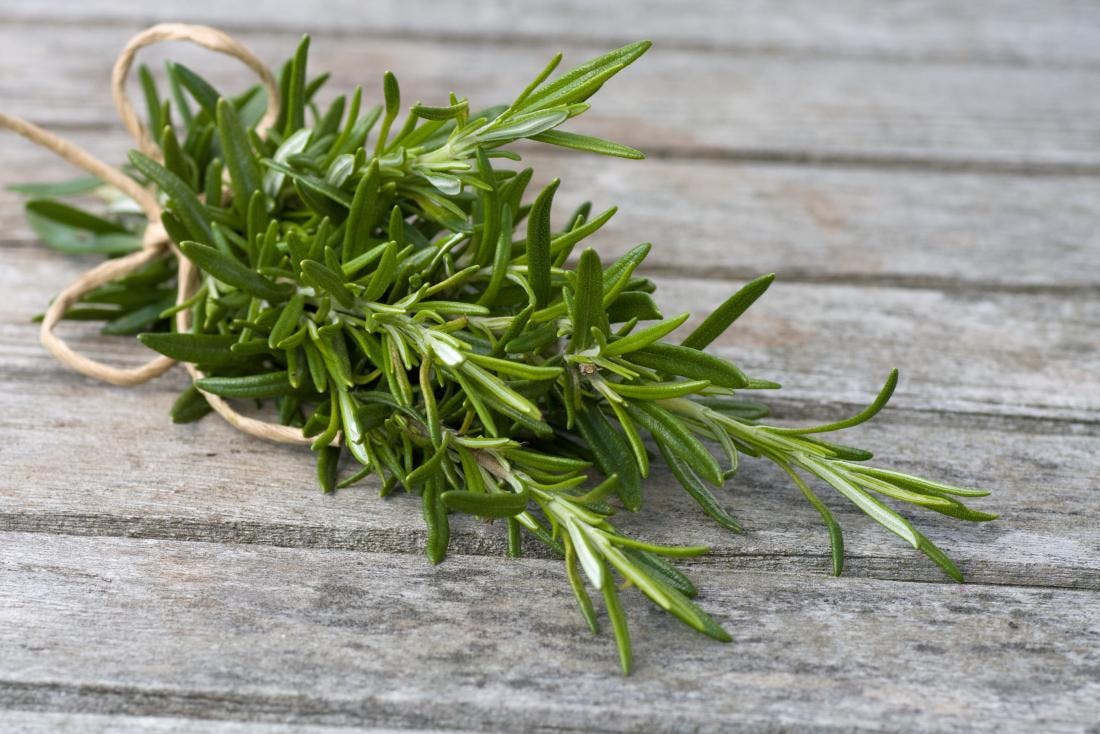 Rosemary oil is often celebrated as a miracle hair growth oil. It's generally thought that the naturally active ingredients in Rosemary can help block some of the causes of baldness. There is increasing scientific evidence that Rosemary oil is great for natural hair growth on African hair types.
The best way to use Rosemary oil for hair growth is by doing a Rosemary Oil Hot Treatment. Doing a hot oil treatment on the hair can allow the nutrients to penetrate deep into the hair follicles, locking in all the benefits for shiny, healthy, beautiful hair.
5. Burdock Root Oil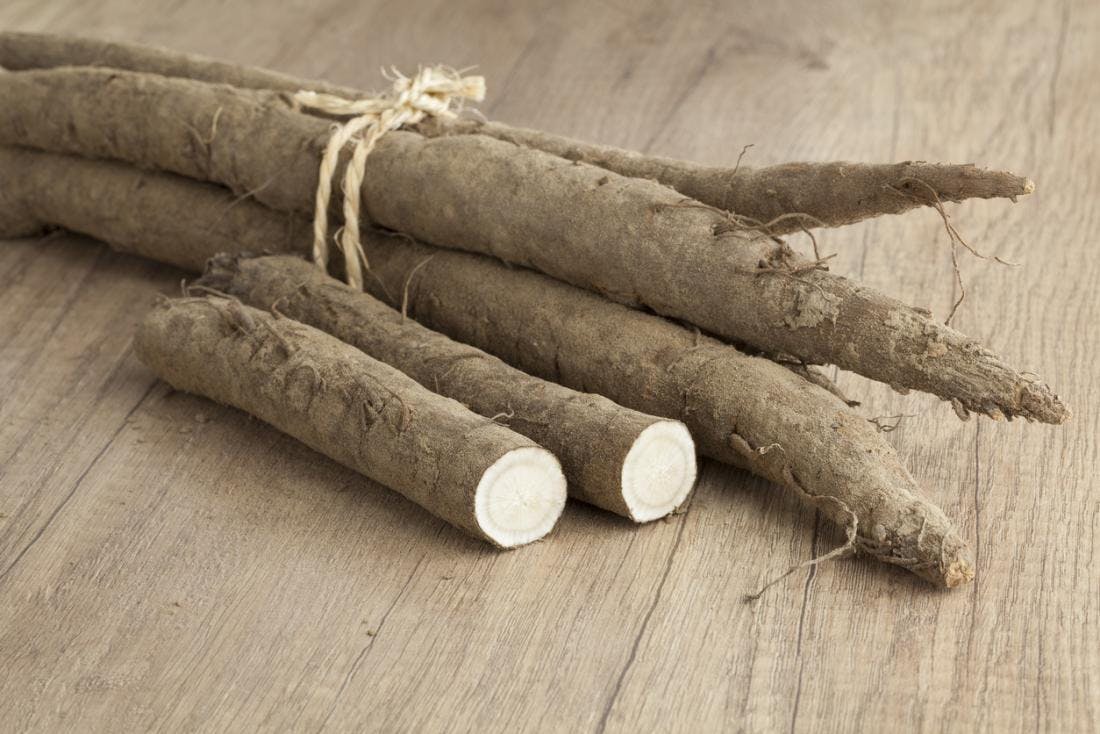 Burdock root is a great oil to grow black hair and can also strengthen hair by nourishing the scalp. It may also reduce the symptoms of scalp conditions including dandruff, itchy scalp, redness, and scalp infection.
Warning: Diabetics and pregnant women should be most careful when applying undiluted burdock root oil. Side effects of burdock oil may include reduction or increase in blood sugar levels, electrolyte imbalances, and skin allergy.
6. Olive Oil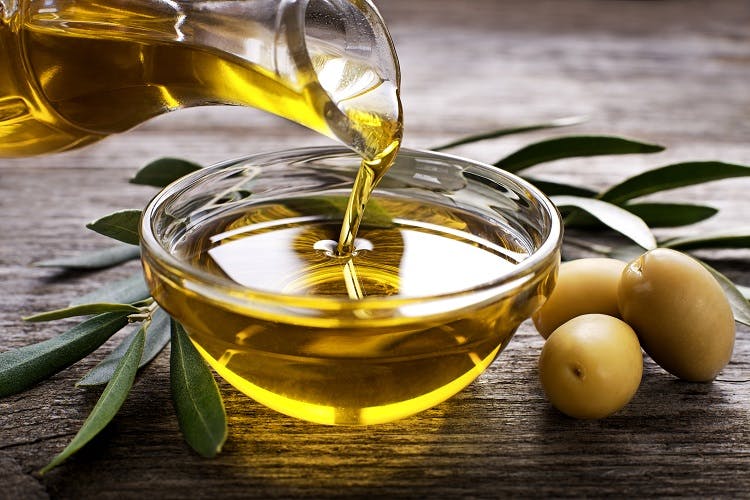 Another oil you can use to help grow natural black African hair is olive oil. The problem I have with olive oil is that 95% of the so-called 'olive oils' found in supermarkets are not real. They are simply a blend of sunflower oil and cheaper olive oils.
Only when I went to Turkey did I find real olive oil. The best olive oil can only be found in Greece, Turkey, Italy, Lebanon, and most Mediterranean countries.
If you do get your hands on the real deal, using olive oil for natural hair growth can potentially be a lifesaver for your hair. You can use it to massage your scalp. This encourages blood circulation which strengthens hair follicles. The nutrients and unsaturated fats present in it nourish the hair and scalp. It helps to seal the moisture in the hair shaft, prevents dryness, reduces frizz, and makes hair more manageable. Its conditioning properties also prevent hair from breakage.
Olive oil is a warehouse of antioxidants which fight with free radicals and prevent them from causing any harm. They support scalp health and reduce the damage caused by harsh chemicals in hair products.
For a deep conditioning treatment using olive oil, check out my article: Homemade Deep Conditioner for Damaged Hair.
7. Stinging Nettle Oil to Grow Healthy Natural Hair Fast – 4C Afro/ African & Black Hair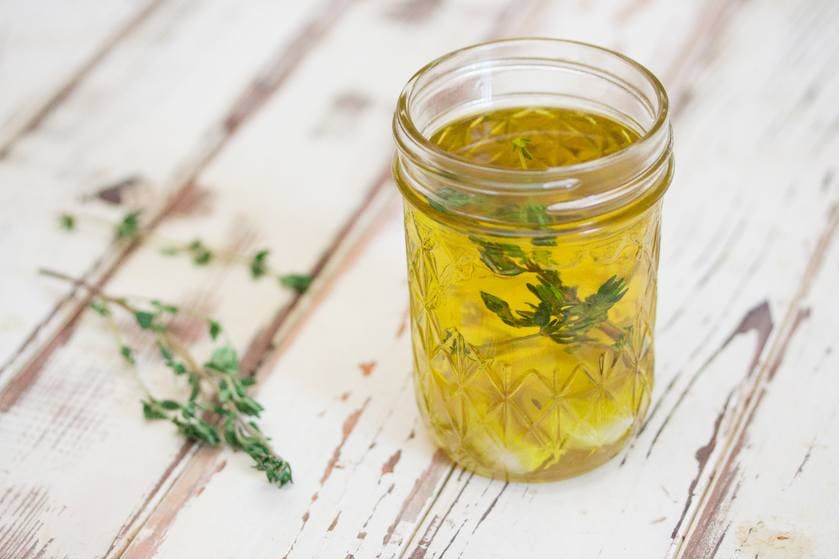 One of the oldest hair loss remedies is stinging nettles (urtica diocia). It's also rich in iron & silica that both combat hair loss, prevent hair shedding, and encourage natural hair growth. Also, taking stinging nettle capsules three times a day may help with faster hair growth. Stinging nettle is known to help prevent the hormone testosterone from being converted to DHT. When this hormone which accumulates in the hair follicles, it can cause both male and female pattern baldness. By drinking nettle tea and applying it to the scalp as a treatment or hair rinse, this helps to prevent baldness.
Caution is advised when using herbs so please consult your doctor prior. Although no clinical trials have proven conclusively that using stinging nettle will help combat hair loss, stinging nettle has actually been used since ancient times as a hair loss restorative.
8. Fenugreek Seed Oil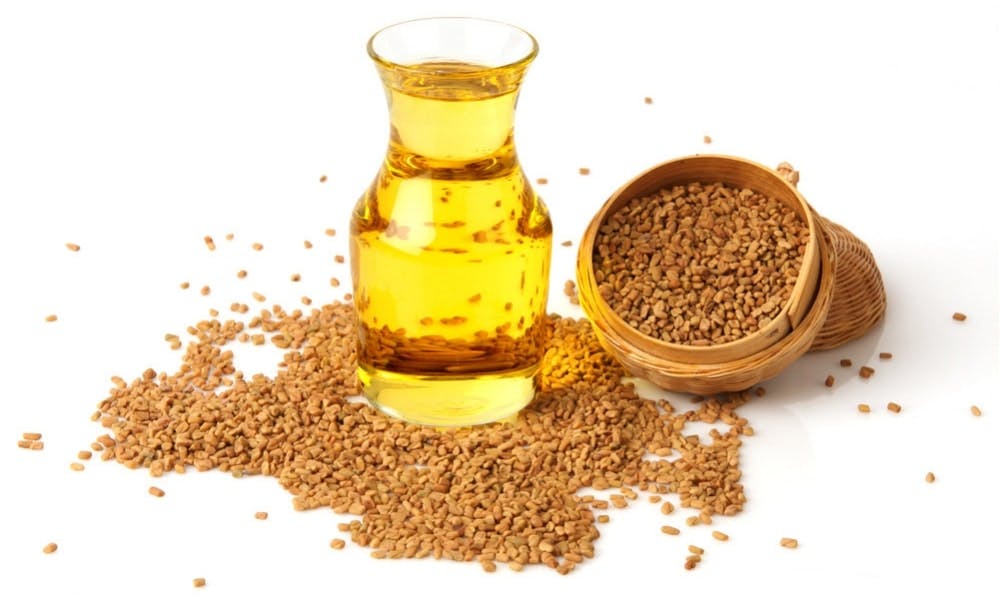 Fenugreek seed can be easily incorporated into your homemade hair care recipes so that you can reap the best benefits for your hair. If you want to grow natural hair and get healthy and nourished hair sans dandruff and flakiness, try using fenugreek seeds as a significant ingredient in your hair care regime. Read more on fenugreek for natural hair growth.
9. Black Seed Oil for Natural Hair Growth – 4C Black Hair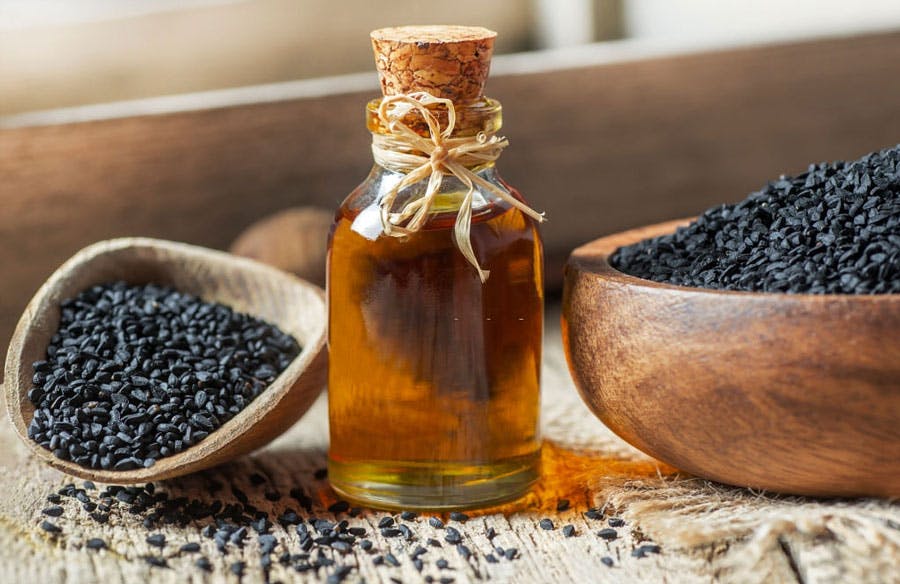 The health of your scalp plays a vital role when it comes to the health of your hair, so pay attention to it if you want to grow natural hair. This is because hair is produced in the follicles on your scalp. Issues like oiliness, dandruff, and scalp irritation can hinder the productivity of your follicles by weakening or clogging them.
Black seed oil has anti-inflammatory, anti-fungal, antibacterial, antiviral, and analgesic (painkilling) properties that work efficiently towards maintaining scalp health. It effectively deals with issues like dandruff and soothes skin conditions such as psoriasis and eczema. It also helps keep your scalp moisturized and balances the production of oils.
10. Amla Oil to Grow Natural Hair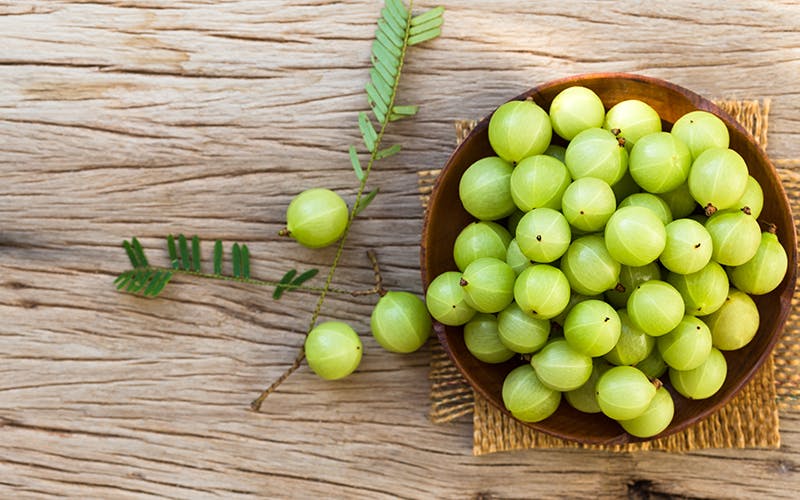 Amla is probably the most popular oil to grow natural hair used in India for Ayurvedic hair growth treatments. Massaging your scalp with amla oil helps boost blood circulation. This, in turn, optimizes nourishment to your follicles and increases hair growth. Not only this, but amla oil also helps get rid of dry flakes from the scalp and dissolves grease and dirt from the follicles, improving overall scalp health.
Boosted scalp health allows for the optimization of the pH levels and oil production.
One of the biggest factors that cause hair breakage is the deficiency of vitamin C, and one of the easiest ways to replenish your body with this essential vitamin is consuming amla.
Along with vitamin C, amla is also extremely rich in antioxidants. Antioxidants help keep hair and follicles healthy by fighting off the damage-causing free radicals.
Regularly using amla for hair care also helps strengthen the hair shafts, preventing issues such as breakage and split-ends.
11. Jojoba Oil for Natural Hair Growth – 4B & 4C Hair / Black African Hair / Afro Hair / Curly Hair
There are many factors that can lead to the dryness of the scalp, dandruff, and increased hair loss. Jojoba oil is capable of minimizing those factors. It mimics the natural oil sebum, which is produced in our scalp. It nourishes our hair and follicles and maximizes the rate at which our hair grows.
The oil has antifungal properties that help maintain the health of our scalp. It also helps in getting rid of the layer of dead skin, dandruff, and dirt and leaves behind a clean and well-hydrated scalp. This in return can help you grow natural hair fast. Jojoba oil is capable of moisturizing hair and its follicles without leaving any residue. It can help hair cells to reproduce themselves at a rapid pace. After applying it on hair, wait for a few minutes before washing the oil out.
12. Coconut Oil for Natural Hair Growth
Since coconut oil helps to keep your body healthy and your hair soft, it goes hand-in-hand with hair growth. Here's how: The fatty acids found in coconut oil work with the natural proteins found in hair to protect it from breaking (and therefore allowing it to grow). In fact, the lauric acid found in our coconut oil is fantastic at caring for hair.
Shiny hair is happy, healthy hair and regular use of coconut oil could make your hair softer and more lustrous than ever before. You see, coconut oil is incredible at penetrating hair follicles and therefore moisturizing and conditioning from the outside, in. In fact, the oil is so moisturizing that it even protects follicles from heat and environmental damage. If you massage your head with coconut oil, you'll boost scalp circulation, meaning that more oxygen and nutrients will be sent right to your hair follicles, helping to stimulate natural hair growth.
Coconut oil is loaded with natural antioxidants and nutrients such as Vitamin E, Vitamin K, and Iron. Each of these plays a key role in keeping your hair soft and supple, and Iron can even eradicate dandruff from the scalp.
For more information on how coconut oil can help with hair growth, check out my article on Coconut oil for natural hair growth.
13. Tea Tree Oil – Best Oils for Natural Afro Hair Growth on 4B & 4C African / Black Hair / Curly Hair
Tea tree is one of my favorite oils used to grow natural hair, which I use extensively in my hair care products. If you experience hair loss, breakage, or problems with growth, tea tree oil may be able to help. Tea tree oil has many natural antifungal and antibacterial properties that effectively deal with certain hair-related problems.
The oil contains anti-androgenic effects that inhibit male hormones that cause hair loss. It also moisturizes hair and keeps the scalp free from fungal infections, preventing dry and itchy scalp and blocked hair follicles. Tea tree oil also removes dead cells, unblocks hair follicles, and boosts the immune system which is then able to fight against infections that lead to hair loss.
14. Lavender Oil for Natural Black Hair Growth
In addition to being the most popular essential oil, lavender also considered being one of the most effective natural treatments for the prevention of hair loss and for effective natural hair growth.
Its ability to combat alopecia areata (a common condition responsible for excessive hair loss) allows for considerable hair growth within months of regular use.
Along with the preventive effects, lavender oil is a powerful antiseptic. The disinfectant properties of this oil not only treat many conditions of the scalp but also fight against microbes, fungi, and other viruses.
15. Almond oil for African Hair Growth
Cold pressing of almond seeds, almond oil is on the side of olive oil for its ability to protect and moisturize hair.
When you massage the hair, the almond oil eliminates the accumulation of dead skin cells and relieves inflammation of the scalp, and allows the hair to grow freely.
Although almond oil is not known to help hair grow, it does protect and stimulate the growth of existing hair follicles making them less prone to breakage.
Almond oil is also very effective in the treatment of skin diseases such as seborheic dermatitis. People with nut allergies should exercise caution when using almond oil and should stop using if allergic skin reactions occur.
16. Keratin Oil – Best Oils for Natural Hair Growth
In our intricate genetic system of cells and molecular chains, we also find an essential element called keratin. Keratin is a fibrous protein that is joined to each other through bridges or bonds, forming long resistant chains. Your DNA determines whether your hair will be kinkier, curlier, or straighter, based on how these keratin links are organized in your hair. If they are joined in a straight way, the hair will be straight. But if the connection is diagonal or asymmetrical, the hair takes the curly shape.
The keratin protein is also the main component that gives strength to hair. Finer, straighter has 50% less protein than kinky hair. Therefore, straight hair tends to be more flexible, which makes it fall straight with ease. Some scientists may say that straight hair is weaker and more prone to breakage and split ends, however, kinky curly hair is more prone to dryness, which causes breakage and our inability to grow hair past certain lengths.
The presence of a greater or lesser extent of this keratin also affects whether the hair is fine or strong. So when using oils for natural hair growth such as castor oil, coconut oil, avocado oil, and olive oil, it is best to use it in a keratin-rich homemade deep conditioner. You can see some homemade deep conditioner recipes in my article called: Homemade deep conditioner for natural hair growth. So now let's find out what are the best oils for natural hair growth.
17. Fish Oil for Natural Afro Hair Growth
No matter how much oils you use on your hair, a poor diet can result in a vitamin deficiency that can lead to thinning of the hair.
So try to consume more proteins, especially from Fish. It contains 2 essential omega 3 fatty acids, eicosapentaenoic acid (EPA) and docosahexaenoic acid (DHA). Fish oil has long been known to be a critical component of health because our bodies do not produce these same acids. The list of health benefits of fish oil is long and impressive.
Although there has not been enough research done on the benefits of fish oil to grow natural hair and it has not been possible to establish a direct relationship, it is suggested that the nutritional effects of the oil on the skin would also apply to hair.
Unlike other essential oils, fish oil is not used topically. It is taken in capsule form and puts its healing powers to be used from the inside out. This is why vitamin supplements are essential for natural hair growth. Read more about that in my article called 'Best Vitamins to Grow Natural Hair Fast'.
18. Grape Seed Oil for Natural Black Hair Growth
Grapeseed oil contains powerful moisturizing properties that are considered effective when used on hair and scalp; It has the ability to transform hair like no other hair treatment system.
This oil, in particular, is much lighter and with less fat than its rivals, such as olive oil, due to its light composition that is easily absorbed into the skin and hair without weighing it down and eliminating the volume.
Grapeseed oil is suitable for use with any type of hair and because it contains hypoallergenic qualities, it is ideal for those who have sensitive skin. It is a clear substance and is almost completely odorless, making it the perfect companion for use with natural shampoos and conditioners.
Recipe for hair treatment with grape seed oil
4 tablespoons of grapeseed oil
4 tablespoons of jojoba oil
¼ teaspoon of ylang-ylang
¼ teaspoon of lavender
Add the grapeseed oil and jojoba oil in a plastic bag with an airtight seal. Add ylang ylang and lavender. Immerse the plastic bag in a container with warm water for about 3 minutes or until the oil feels warm to the touch. Remove the oil from the bag and place it in a container.
Apply the mixture directly on the scalp, while massaging gently with the fingertips completely covering each strand of hair. Leave on for about 30 minutes and then rinse and wash as usual.
19. Shea Butter Oil for Natural Black Hair Growth
The most used natural hair conditioner is extracted from the karité tree. It is produced from the nut of the shea tree, this type of tree is found in the tropical areas of eastern and western Africa. It offers extraordinary moisturizing properties and is therefore known as "The conditioner of mother nature".
It has been used for decades in areas of Africa not only for hair but also for the entire body, due to its skincare and therapeutic qualities. Shea butter is also known to cure burns and injuries, and to get rid of surgical scars, dermatitis, and stretch marks. To learn more about using shea butter for natural hair growth, read the article: Shea Butter for Natural Hair Growth.
Other Best Oils for Natural Hair Growth On Black Hair
For more information on using oils for natural hair growth, check out my other articles on:
Ayurvedic Herbs & Powders for Natural Hair
You can read more about using ayurvedic herbs and powders for natural hair in the article titled: Ayurvedic herbs for natural hair.
Best Herbs & Oils for Frizz Control – 4B & 4C Hair / Black African Hair / Afro Hair / Curly Hair
If your hair regularly feels dry and frizzy, it may be a sign that it is a need of some daily conditioning. Frizz causes dryness which halts our ability to grow natural hair. Opt for protein-rich oils for natural hair such as Hemp oil, Coconut oil, Avocado oil, and Moringa oil. Protein fills the holes in your hair strands, repairing damaged parts. This results in a reduction of frizz and a smoother appearance on your hair. This practice is a must if you have porous and coarse curls and is a great care routine that helps grow natural hair fast and healthy.
Best Herbs & Oils for Hot Oil Treatments to Grow Natural Hair Fast
If your hair is breaking or damaged I advise doing a hot oil treatment for natural hair growth. I recommend trying the Moringa and Honey oil treatment, which can help in the long run for the healthy fast growth of hair. Click here for the full recipe.
Applying hot oil on the hair is a treatment that helps protect the ends of the hair. The ends of your hair receive the least oil, so they are usually the most damaged and dried out part of the hair. They are more prone to getting damaged which is why you should take extra measures to protect them.
Daily Natural Hair Regimen When Using Oils to Grow Natural Hair Fast & Healthy
Below is the Jostylin daily care regimen for hair growth and healthy hair.
Trim your hair when needed: It's no secret that damaged hair tends to slow down the natural growth process of your hair. When you start noticing that your hair is getting constantly dry, it may be time for a serious trim. Be sure to trim your hair once a month, which is an effective way to keep split ends at bay.
Wrap your hair with a satin bonnet at night: To avoid constant dryness of hair make sure you wrap your hair, in order to aid in moisture retention. If you can't wrap your hair during the day, you can always wear a scarf during the night. A satin or silk scarf is recommended as they do not absorb oil like other fabrics.
Sleep with a satin pillowcase: To avoid oil getting sucked out of your hair while you sleep, use a silk pillowcase.
Avoid frequent use of rubber bands: Tying hair back with rubber bands often causes breakage of hair. Opt for a softer hairband made from satin or silky fabrics.
Braid your hair often: This reduces the exposure of hair, hence less damage is done to your hair. There are different styles of braids to go for such as Marley braids or box braids, whatever style you choose, make sure the braids are not too heavy on your hair which can cause further breakage.
Eat good food: Food that helps with the growth of your hair should be consumed more. Vitamin C is vital for stronger hair and a deficiency in Vitamin C causes hair breakage. Blueberries are a great source of Vitamin C, so we advise consuming more of them. Greek yogurts and eggs are great sources of protein that are well known to enhance hair strands. For healthy hair follicles, opt for foods that are rich in omega3-fatty acid and protein such as salmon and avocado.
For more on creating a good hair care regimen, read my article on 4C hair growth regimen.
Using Oils On Protective Natural Hair Styles to Help Grow Natural Fast
Taking proper care of hair moisture is paramount, especially if you live in drier countries. You will want to retain moisture in order to prevent dryness and breakage.
The best way you can ensure your hair is protected is to wear it in a protective style such as braids or twists. This will ensure that the right amount of moisture will stay locked in your hair, to keep your afro hair healthy, moisturized, and frizz-free, thus helping you grow natural hair faster.
Protective styles are great, as they can also be worn out if you want to let your hair down and have fun later at night.
Using Oils to Prevent Dryness & Grow Natural Hair
Although dry, damaged hair can be a cause of distress, it is in most cases, not something to lose sleepover. The good news is that, if properly taken care of, your hair can grow back stronger and healthier.
Sadly, let's be real and admit that the already damaged part of your hair is irreversible and would be better off chopped off.
However, if you are not yet ready for a big chop, why not try a hot oil treatment for natural hair? This can help give the damaged hair the extra body and shine it deserves.
I have prepared a useful recipe for a hot oil hair treatment to strengthen natural Afro hair. It will help keep your hair soft and tangle-free whilst in transition. Consider braiding your hair and avoid daily manipulation for even better results.
More Tips On: How to Grow Natural Black Hair Fast
For more information on how to grow natural hair please read the article: How to Grow Natural Hair. Here are some other important factors that influence hair growth.