My Experience Using Castor Oil to Grow Natural Hair | 4C Afro Hair Review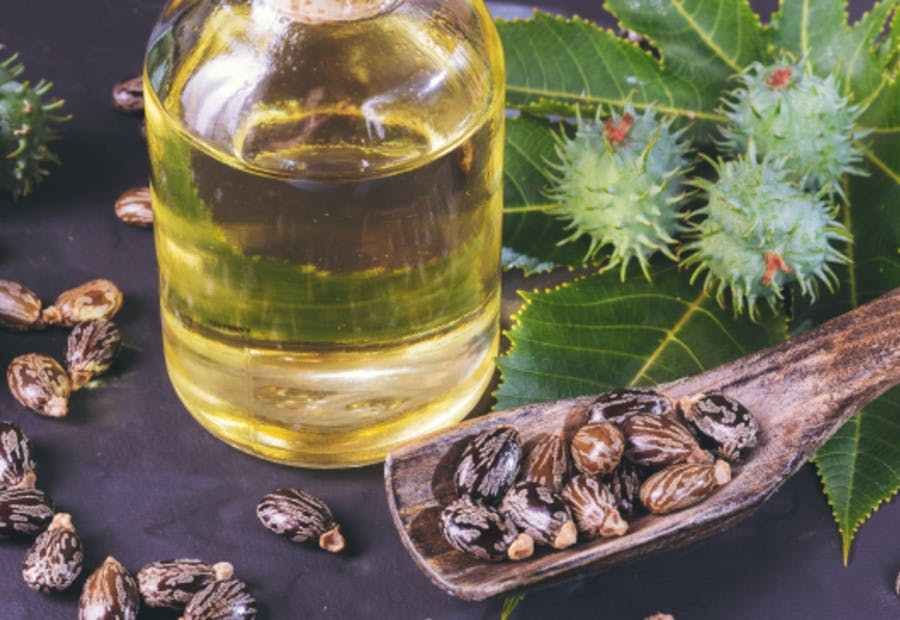 How to Use Castor Oil to Grow Natural Hair | 4B & 4C Hair / Black African Hair / Afro Hair / Curly Hair
Welcome back to the Jostylin blog. Hope you are all having a wonderful week so far. Today, I am coming at you guys with another topic on using oils to grow natural hair. The oil we will be focusing on is Castor oil. I will be covering topics on how to use Castor oil to grow natural hair, the science of castor oil, the benefits and some recipes using castor oil.
No doubt there is a mountain of information on the internet that can leave many of us naturals confused, especially those of us with thicker 4C hair types. Many hair and beauty topics cater to slightly looser hair textures, that have an easier time retaining length.
It is, for this reason, I feel that whilst trying to find the best oils for your natural hair, trial and error is the best way to go. And this article pretty much aims to give some factual information about castor oil, as well my opinion based on my experience using the oil.
Continue reading and don't forget to visit the hair shop by clicking the image below. You can find a range of luscious hair products to maintain and grow healthy hair.
What is Castor Oil?
By now many of us naturals would have heard of Castor oil, a great natural ingredient praised for its castor oil to grow natural hairabilities to help restore the health of hair and even grow hair. But what exactly is it composed of? and does it really grow hair? Let's begin by studying its natural components and how it is made.
Castor oil comes from the plant icinus communis. The oil itself is extracted from castor seeds in the pressing process. Once extracted, the oil is mainly colouless or pale yellow with a very mild odor. It feels sticky and thick to touch.
Does Castor Oil Help Grow Hair On 4C African Types?
There are many debates as to whether castor oil can thicken hair, with some scientific reports saying it can't. But one thing is for sure, it does help to stimulate hair growth, although not directly.
One thing that makes Castor oil so great for hair growth is that it acts as a natural humectant, which means that it attracts and retains moisture in the hair and skin. Because of its unique ability to be deeply penetrating, this helps it to deeply nourish the pores and follicles that produce hair. With the regular use of castor oil, 4C hair growth can be driven 3 to 5 times of normal hair growth.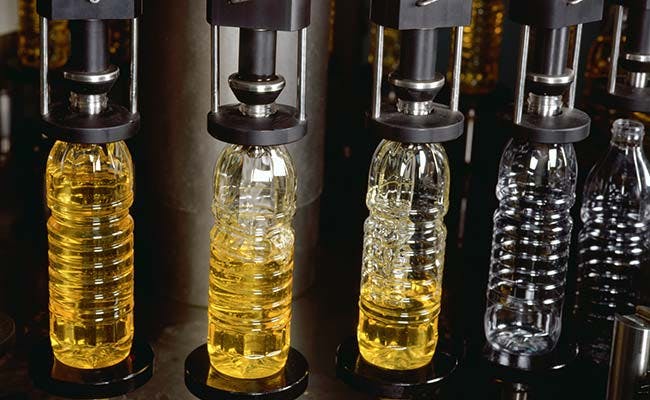 From what you have read so far, you would probably assume that Castor oil can grow hair? It is a bit more complicated than that. The correlation with Castor oil and hair growth is not so simple. Castor oil does not directly grow hair, but it does help with hair growth. Let me explain more. When hair retains moisture, the healthier it becomes, which leads to faster hair growth. To put it simply, humectants such as castor oil simply help the hair to retain as much moisture as possible, which then results in hair growth.
My Experience Using Castor Oil to Grow 4C Natural Hair – Review
The main reason, I personally love using castor oil on my hair is because of thick and luscious it is. It also has a high gloss, so it gives a lustrous shine to the hair. But beware, you only need a very small amount of castor oil. Also it is best to add only a little towards the ends of the hair instead of putting it close to the scalp if what you are looking for is a soft and natural hair. In my opinion, it is best when mixed with tea water. We can discuss how to make this recipe later.
Apart from Hemp oil and Moringa oil, I find Castor oil to be one of the best oils to grow natural hair. While castor oil or is well known for its incredible health benefits, and has been in use for centuries in all industries, its benefits of castor oil for hair often go unnoticed. The majority of its nutritional content is composed of ricinoleic acid, omega-6 and and consists of a total of 18 fatty acids. It also has a great amount of vitamin E and minerals.
Castor oil also makes it noticeably healthier looking within a few months of use. This is why Castor oil for hair is becoming a popular remedy for hair loss and a useful ingredient for hair regrowth.
Benefits of Castor Oil to Grow Natural African Hair Fast
On average, the hair grows about half an inch every month, and from what I can see, African hair loves castor oil! From my experience I just feel that thicker hair oils are more suited to 4C hair. When growing 4C hair, always keep in mind that hair growth is not just about increasing the speed at which hair grows, in fact, healthy hair growth involves several factors. These factors hair health, nutrition, scalp health, etc. Castor oil for hair is an ideal solution for hair growth because it covers several needs of your hair to grow thick and healthy.
Castor oil also has very good properties. It is rich in essential vitamins for hair health. Promotes growth, stimulates the scalp as well as the circulation of follicles for healthy hair. It nourishes the hair, restores it and prevents it from being fragile and dry. And so it completely improves its appearance.
You can opt for liquid castor oil or its version in capsules to stop hair loss, nourish it and restore it and look spectacular hair. For more information on growing 4C hair, read my article on How to Grow Black African Hair Fast.
Can you Use Castor Oil as A Hair Loss Treatment for African Hair | 4B & 4C Hair / Black African Hair / Afro Curly Hair
Hair loss or loss of thickness is common at some stage of life for both men and women. It can be caused by an unhealthy diet or even a medication.
If you are looking for an effective treatment, it is best to consult your doctor or a trichologist. Your hair can be due to many factors from genetics to iron deficiency anaemia.
Castor oil in my opinion is only a mild treatment that can be used only for hair care. If you want strong and radiant hair , castor oil is an excellent natural hair product. And it has multiple beneficial properties for disorders of the organism such as constipation and also hair loss . If you are new to my blog and you are suffering from hair loss, please read my article om African hair loss treatment for more information on hair loss.
Other Properties of Castor Oil
As well as being great for hair care and hair loss, castor oil is Antiviral, Antibacterial, Antifungal and has more properties that makes it an effective treatment for scalp infections. Its high protein content makes it very valuable to maintain the health of the hair. It also helps fight infections, such as folliculitis , a condition that causes inflammation of the hair follicles. The high content of ricinoleic acid in castor oil for hair improves blood circulation in the scalp, which guarantees better nutrition for hair follicles.
This acid also helps to balance the pH of the scalp. Castor oil is rich in antioxidants, this supports keratin in the hair, making hair softer, stronger, and less curly.
What Type of Castor Oil Should be Used to Grow Natural Hair Fast
There are various different types of castor oil but I personally prefer using raw and unprocessed castor oil to stimulate the growth of your hair. It is the most appropriate, since it is said that the processed oil tends to lose effectiveness and its natural properties are lost.
The three types of castor oil for hair that are popularly used for hair care: Organic castor oil, Black castor oil from Jamaica, and Hydrogenated castor oil.
1. Organic Cold Pressed Castor Oil:
Extracted directly from the castor seed without heat in question. It uses a mechanical and non-chemical method called pressing with ejector. The cold pressing ensures that there is no degradation of any of the nutrients present in the seed. It is pale yellow. If you have curly hair and a itchy or dry scalp that is prone to irritation, it is recommended to use unrefined organic castor oil since it is less alkaline than JBCO.
2. Jamaican Black Castor Oil:
Jamaican black castor oil is great but it has been processed heavily, so it's not the best option is you are an organic type of person. The process involves toasting, then pressing The ashes of the castor beans are added to the oil, which gives it its black color. If you have straight hair and a healthy scalp, you are more likely to benefit from this oil which is better at penetrating and cleaning.
This oil is also more alkaline, making it a more clarifying oil that can help open cuticles.
3. Hydrogenated Castor Oil (castor wax)
Made by hydrogenation of pure castor oil with the help of a nickel catalyst. Unlike normal castor oil, castor wax is brittle, odorless and insoluble in water. It is mainly used in cosmetic products, varnishes and enamels.
Top Advantages of Using Castor Oil Products for Natural Hair Growth
1. Control hair loss
The ricinoleic acid present in castor oil improves blood circulation in the scalp. This, in turn, improves the health of the follicle and the scalp and reduces hair loss. In this way it strengthens the roots of your hair by nourishing the scalp and providing protection against microbes.
2. Encourages hair regrowth
90% of the nutritional content of castor oil is composed of ricinoleic acid (5). This, combined with omega 6 and 9 fatty acids, penetrates the hair and nourishes the roots, restoring health and stimulating hair growth.
3. It is used to treat dandruff
Dandruff is usually caused by an underlying problem, such as a scalp that is oily or itchy. The antiviral, antibacterial, antifungal and castor oil properties make it an effective treatment to fight against dandruff. Ricinoleic acid is also known to balance the pH of the scalp, which is healthier and an unfavorable environment for dandruff.
4. Reduce & Stop Hair Breakage
Castor oil fills the damaged voids of keratin in the hair. It increases the tensile strength of the hair, making it less prone to breakage.Read more on How to Stop Breakage on African Hair.
5. Makes Hair stronger
Castor oil penetrates the outer layer of the hair. Additional regeneration and reduction of hair loss make your hair thicker and stronger.
6. It is a natural conditioner
As mentioned earlier, the oil penetrates the outer layer of the hair and fills the damaged spots of keratin. This process, by itself, softens the hair by restoring the hair cuticles. It also makes shafts less prone to moisture loss.
7. Darkens Hair
Jamaican Black Castor oil can help you get darker and richer hair naturally. The humectant effect of castor oil allows your hair to retain the required moisture, increasing its dark tone.
8. Protects hair from damage
The fatty acids present in castor oil form a protective layer on the hair and protect it from sun damage and loss of color. Replenishes natural oils and protects your scalp from the damage caused by aggressive chemicals present in dyes and hair products.
9. Provides shiny hair
As explained above, castor oil provides the hair with a protective layer along the shaft. This, in turn, reflects more light and makes your hair softer and brighter.
How to Use Castor Oil for Hair Loss – Jostylin Castor oil Hair Growth Recipe
Mix some one tablespoon of castor oil in one cup of luke warm cassia water. Add some 2 drops of Rosemary oil. Pour in a spray bottle and apply it to your hair from the roots to the ends and massage. Castor oil for hair has a thicker density, which makes it difficult to wash the hair. Therefore do not use too much oil.
Due to its dense consistency, it can be a difficult task to wash the castor oil. You will have to use the shampoo several times to get rid of the oil. Another option would be to apply hair conditioner for 30 minutes before taking the shower. The oil should come out easily.
Castor Oil Deep Conditioner for Damaged hair
he following recipe is perfect for inducing hair growth. It can be made in large quantities and stored by adding a capsule of vitamin E oil to it to increase its shelf life. This mixture is a combination of 4 oils : coconut, sweet almond, sesame and castor.
While oils can be added or eliminated depending on availability and preference, it would be better if all four oils are used.
What do you need:
2 tablespoons organic coconut oil.
2 tablespoons of sweet almond oil.
1 tablespoon of castor oil.
1 cup of warm Cassia tea water
1 Tablesppon of liquid b complex vitamin
2 drops rosemary oil
Application:
Mix the ingredients and massage the mixture on the scalp, from the roots to the tips of your hair. You could heat the oil a little so that the penetration is faster. This treatment can be left at night to obtain better results.
For more deep conditioner recipes, read my article on Homemade deep conditioner for natural hair.
How Often Should I Use Castor Oil for Hair Growth?
Castor oil works differently on different types of hair. So each person's hair will react diifferently meaning, there is no set number of days to use the oil. Below is a general recommendation:
Hair loss: Those who have hair loss problems, use the oil at least 2 times a week for a minimum of 4 weeks to see remarkable results. If it is convenient, you can use the oil 3-4 times a week.
Greater shine: On the other hand, for a greater shine of the hair, use the castor oil for the hair as a conditioner once a week.
Split ends: For split ends, massage the hair with castor oil 2 or 3 times a week. If you can, leave the oil overnight, the results will be better.
Castor Oil Homemade Hot Oil Treatment to Grow Natural Hair
What do you need:
2 tablespoons organic coconut oil.
2 tablespoons of sweet almond oil.
1 tablespoon of castor oil.
2 drops rosemary oil
Application:
Mix the ingredients and massage the mixture on the scalp, from the roots to the tips of your hair. You could heat the oil a little so that the penetration is faster. You can leave the treatment on at night to obtain better results.
For more information on how to do a hot oil treatment, read my article on How to Make a Hot Oil Treatment for Natural African Hair Growth.
Adding Castor Oil to Your 4C Natural Hair Routine / Regimen
Below is the Jostylin daily care regimen for hair growth and healthy hair.
Cover Your Hair with a bonnet: After applying the Castor oil treatment, cover your hair with a satin bonnet. The aim here is to retain moisture. A satin or silk scarf is recommended as they do not absorb oil like other fabrics
Braid your hair often: Braiding hair is the best way to protect the hair. This reduces the exposure of hair to environmental factors such as wind and cold. There are different styles of braids to go for such as Marley braids or box braids. Be careful not to make the braids too heavy on your hair which can cause further breakage.
For more on creating a good hair care regimen, read my article on 4C hair growth routine.
Tips On How to Grow Natural Black Hair Fast
For more information on growing natural black hair fast, you can read my article on How to Grow Natural Hair Fast.
Other Best Oils for Natural Hair Growth – 4B & 4C Hair / Black African Hair / Afro Hair / Curly Hair
For help on which essential oils can grow your hair faster and healthier, whilst preventing breakage, I have written some articles on: