Where to buy turmeric in Accra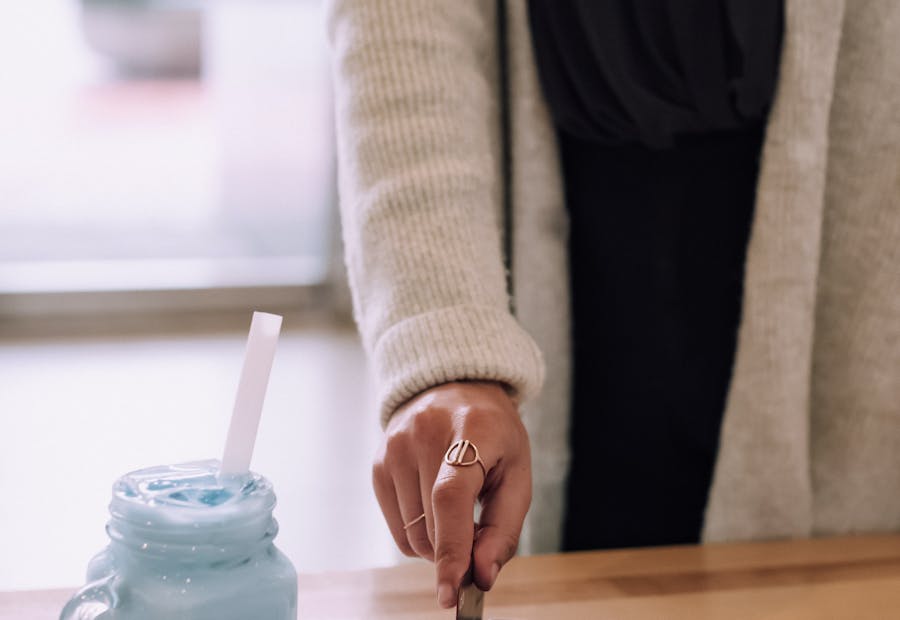 Turmeric is a spice that has become increasingly popular in recent years due to its numerous health benefits. It is a root spice with a bright yellow color and a strong, earthy flavor. It has been used for centuries in traditional medicine and as a culinary ingredient in many cultures. In Accra, Ghana, turmeric is widely available, and there are many places where one can purchase it.
Supermarkets are a great place to start when looking for turmeric in Accra. There are several large supermarket chains in the city, such as Shoprite, MaxMart, and Game, where you can find a wide variety of spices, including turmeric. Turmeric can be found in the spice section of these supermarkets, usually packaged in bottles or plastic bags.
Which shops sell turmeric in Ghana?
There are also specialized spice shops in Accra where you can find high-quality turmeric. These shops often sell a wide variety of spices and herbs, including turmeric, in bulk. Some popular spice shops in Accra include Nima Market, Kaneshie Market, and Osu Market.
When purchasing turmeric, it is important to look for high-quality products. The color of the turmeric should be bright and vibrant, indicating that it is fresh and has not been sitting on the shelf for too long. It should also have a strong, earthy aroma. It is always best to purchase turmeric from a reputable vendor or brand to ensure that it is of high quality.
What's the price of turmeric in Ghana?
The price of turmeric in supermarkets in Accra varies depending on the brand, quantity, and location. Generally, a bottle of turmeric can range from GHS 10 to GHS 30, depending on the size and quality of the product. Some supermarkets may offer discounts or promotions, so it is always best to check for deals before purchasing.
Different ways to take turmeric
Turmeric is a versatile spice that can be consumed in a variety of ways. It can be added to dishes as a culinary ingredient, taken as a dietary supplement in capsule form, or used topically as a skincare remedy. Below are some different ways to take turmeric:
Turmeric powder in food: Turmeric powder is a common ingredient in Indian and Middle Eastern cuisine. It can be added to curries, soups, stews, and even smoothies. The easiest way to incorporate turmeric into your diet is by adding it to your meals while cooking.
Golden milk: Golden milk is a popular beverage made by blending turmeric powder with milk, honey, and other spices such as cinnamon and ginger. It is a warm and comforting drink that can be enjoyed as a bedtime beverage.
Turmeric capsules: Turmeric capsules are a convenient way to consume turmeric as a dietary supplement. They come in different strengths and can be taken once or twice a day, depending on the recommended dosage.
Turmeric tea: Turmeric tea is another way to consume turmeric. It is made by boiling turmeric powder with water, ginger, and honey. It can be enjoyed as a hot or cold beverage.
Turmeric smoothie: Adding a teaspoon of turmeric powder to your favorite smoothie recipe is an easy way to incorporate turmeric into your diet. It can add a unique flavor and a boost of antioxidants to your smoothie.
Turmeric latte: Turmeric latte, also known as a "turmeric latte" or "golden latte," is a warm and cozy drink made with turmeric powder, milk, honey, and other spices. It is a popular alternative to coffee and can be enjoyed any time of the day.
Turmeric paste: Turmeric paste combines turmeric powder, water, and other ingredients such as black pepper and coconut oil. It can be used topically as a skincare remedy to soothe inflammation and irritation.
It is important to note that turmeric supplements and high doses of turmeric may interact with certain medications, so it is always best to consult with a healthcare professional before taking turmeric as a dietary supplement. Additionally, purchasing high-quality turmeric from a reputable source is important to ensure its safety and effectiveness.
What are the health benefits of turmeric>
Turmeric has many health benefits and is commonly used in traditional medicine to treat a variety of ailments. It is rich in antioxidants and has anti-inflammatory properties, making it an effective treatment for arthritis, heart disease, and cancer. It also improves digestion, boosts the immune system, and lowers cholesterol levels. Turmeric is also a natural remedy for skin conditions such as acne and eczema.
In addition to its medicinal properties, turmeric is also a popular ingredient in many culinary dishes. It is commonly used in Indian and Middle Eastern cuisine to add flavor and color to dishes such as curries, soups, and stews. It can also be used as a natural food coloring and is often added to rice dishes and sauces. Turmeric is known by many names in different parts of the world. In Ghana, it is commonly referred to as "kurmegi" or "kumkum." The scientific name for turmeric is Curcuma longa, which is also known by its trade name, turmeric extract.
Aside from supermarkets, there are other places where you can purchase turmeric in Accra. Local markets and street vendors are also good places to look for this spice. Local markets such as Makola Market, Mallam Atta Market, and Agbogbloshie Market are known for their variety of spices and herbs, including turmeric. It is important to note that the quality of turmeric sold in these markets may vary, and it is always best to purchase from reputable vendors.
In conclusion, turmeric is widely available in Accra and can be purchased from supermarkets, local markets, street vendors, and specialized spice shops. The price of turmeric varies depending on the brand, quantity, and location, but it is generally affordable. Turmeric is a versatile spice that has many health benefits and culinary uses, making it a great addition to any kitchen. When purchasing turmeric, it is important to look for high-quality