Important Things To Know Before Buying A Property In Rwanda As A Foreigner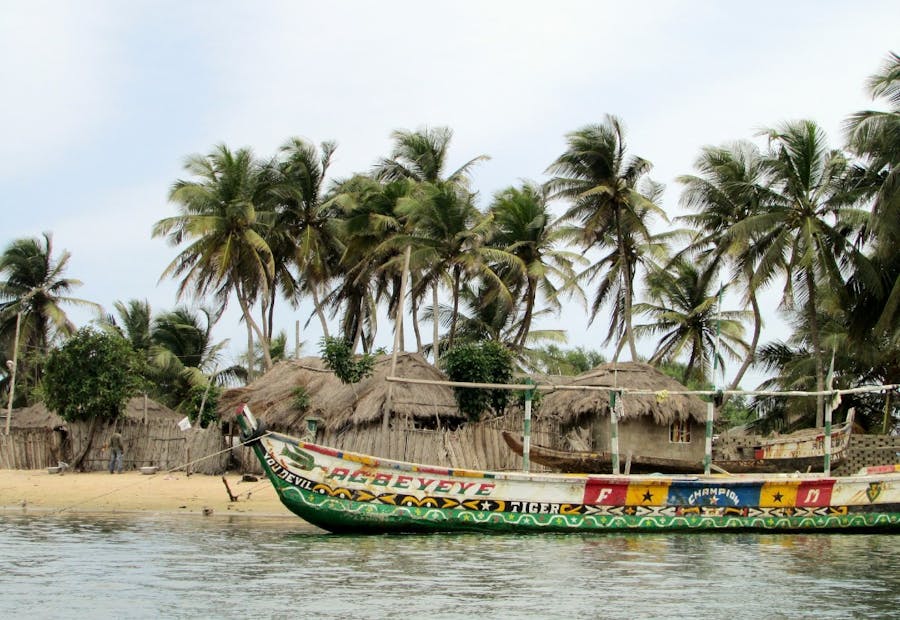 Can foreigners buy property in Rwanda?
Yes is the straightforward response to this. Even if you don't have Rwandan citizenship, you can purchase real estate there. Furthermore, it is genuinely quick and easy, which is much better. The procedure for changing a property's ownership in Rwanda is described below. Both residents and Rwandan citizens are subject to the same rules regarding foreigners. So, it is legal for you to purchase real estate in Rwanda as a foreigner. Finding a home to purchase is the first step and the second step is that you have to choose an agent partner as you can choose Quick Homes Rwanda, Vibe House, etc. These agents are checking with the owner for necessary documents like Proof of Ownership and all relevant documents.
After that, the buyer and seller enter into an "Agreement of Sale" contract, upon which the buyer anticipates paying a small deposit. Once there, you both show these documents to the local government ("Umurenge") along with a photocopy of your passport (you have to present the original passport there, a copy is not sufficient). The same forms of personal identification and, if necessary, corporate registration documents will be presented by the sellers. This starts the process of transferring the property into your name.
At this stage, the seller will hand over the ownership documents to the land officer. Please note that the bank must transfer the entire sum before proceeding. If your spouse is not present at the office and you are purchasing the property in both of your names, you will need a documented, signed, and notarized power of attorney from them.
A copy of their passport should accompany this, and the power of attorney should include their passport number. The local government will review the request and all submitted documentation before starting the process of transferring the property to you. Obtaining the papers and the ownership transfer process both take roughly two weeks. Remember that when you get married you will need to give the land officer a written, signed, and notarized power of attorney from whoever is not there, along with a copy of their passport, which should be noted in the power of attorney.
What type of property investments can foreigners buy in Rwanda?
Rwanda offers a variety of investment incentives for those interested in the real estate, agriculture, mining, energy, tourism, ICT, tourism, and financial services industries, according to the recently enacted investment law. The introduction of the new Land Law n° 27/2021 of 10/06/2021 coincides with Rwanda's efforts to reform the domestic industry and draw regional and foreign investment through the establishment of the Kigali International Financial Centre (KIFC), which aims to make the nation a preferred financial jurisdiction for investments into Africa.
Both nationals and foreigners may own land in Rwanda, either freehold or under a lease. The new land law has considerably impacted foreigners' rights to land in Rwanda; in fact, important changes were made to existing and new rights (land concession and State lands lease), all to boost the nation's efforts to encourage investment. According to the new land law, a foreigner is defined as a person who does not have Rwandan nationality, who co-owns land, a firm, an international organization, or a cooperative with a legal personality from another nation. The lengthening of the emphyteutic lease duration and restrictions on freehold make up the changes to current foreign land rights. 
A long-term contract between the State and a person granting him or her rights to the property is the foundation of an emphyteutic lease, a sort of land ownership. The lease period for investments was limited by the repealed law of 2013 to 49 years, and the emphyteutic lease term for residential properties was limited to 20 years; however, the new land law increases both terms to 99 years. According to the ministerial instructions n° 001 of 09/9/2021 defining the modalities of the possession of residential land, foreigners may also hold residential property in Rwanda through emphyteutic leasing. According to the instructions, a foreigner is permitted to own a plot of land for a single-family home in a residential neighborhood that does not exceed the size and standards allowed by applicable legislation. A foreigner must submit a business plan for investment that the appropriate government has approved if they wish to exceed the size restrictions specified above or own more than one unit in a condominium structure.
A person who holds a freehold of land tenure, which is based on an agreement between them and the State, is given complete and indefinite rights to the land. There were three ways for a foreigner to get freehold title to land under the earlier, repealed land legislation. Thus, when the land is located to a foreigner in a special economic zone and is co-owned by a Rwandan citizen who must have at least a 51 percent ownership stake, a foreigner may be granted freehold if so stipulated by an international convention signed by Rwanda or under the terms of reciprocity derived from bilateral agreements. The period of the lease being extended will probably boost real estate investments. It also encourages investment because it makes lease term renewal easier and less expensive.
The concessionaire is allowed to use private State land for strategic investments such as agriculture, cattle, forestry, tourism, sports, mining, quarrying, scientific research, and the enhancement of social welfare for a maximum of 49 years with the option of renewal upon assessment. According to the new law's definition, strategic investment has been authorized as such by the appropriate authority. Although the new investment law provides a more precise definition of strategic investment, this definition may be a little too imprecise and lacking in details.
A state lands lease is a State private domain land lease contract between the State and an investor to strategically invest in the development of infrastructure for commercial uses, such as the construction of trade centers, hotels, real estate, restaurants, public parks, tourism sites, schools, hospitals, passengers or goods transportation stations, and industries. This lease has a maximum length of 99 years and is renewed based on how well the land is being used. The activities relating to the investor's original purpose for the State land lease may not be changed by the investor without the consent of the appropriate authority.
Tips for Buying From Agents & Developers
The best option for foreign investors who are unfamiliar with the area is to work with the government or a recognized investment firm. The government's website offers guidance on the incentives and processes for the project to build affordable homes. The government and private investors aim to build 150,000 affordable housing units per year. By 2050, this initiative hopes to have enough housing for 22 million people. You can contact the Rwanda Development Board by phone or email if you have any additional questions.
Investment firms can help pave the way for your real estate investment in Rwanda. One advantage of this is that they help you bear part of the burden. This includes doing the necessary research work to find out which areas will bring the highest yield to its investors and fact-checking the properties. Notable real estate firms include Cytonn Investments.  Its focus is on East Africa with offices in the United States and Nairobi.
You can also take a look at Vibe House, a real estate agency in Rwanda that helps investors buy, rent or sell properties. The agency will often verify the owners of these properties and all relevant documents before listing them on the website. Unlike Cytonn investments, Vibe house gives you a more hands-0n approach. You are directly involved in the process of buying and selling. Besides them, Quick Homes Rwanda can be given as an example of an investment firm and it is similar to Vibe house.
Are there mortgage options in Rwanda?
A mortgage is a loan from a bank that enables you to purchase or construct real estate while using that property as collateral if you default. The typical repayment period for a mortgage is 20 to 30 years. The majority of banks in Kigali also provide refinancing choices and diaspora banking services. A refinance is a loan taken out using the equity created by the initial mortgage's partial repayment. It's crucial to comprehend your finances and determine if now is the ideal moment to submit a mortgage application because the majority of lenders want a down payment of at least 20%. Less money will be required upfront, and a bank will offer you a cheaper interest rate if your financial status is stronger.
Please contact the nearest branch or consult the website of the various banks in Rwanda for additional information about their terms and conditions. For instance, the following link allows you to book a meeting with a mortgage expert at the Bank of Kigali. Consider your financing possibilities with KCB and Equity Bank if you are a diaspora resident looking to purchase a home in Kigali.
Can I buy agricultural land in Rwanda?
You can access all of Rwanda's arable land plots online from wherever you are and decide which one to purchase. Interested investors can examine a full map of Rwanda and zoom in on any plot of land in various areas by visiting MINAGRI. When you point at a specific piece of property, a pop-up menu will display details such as the plot's location and basic infrastructure that will make doing business easier.To improve land transactions and communication between farmers and the Ministry regarding best agricultural practices, ALIS managers will add another plot management component after including all land management information on this platform.
According to the ministry of agriculture, Rwanda's arable land area is 1.4 million hectares. 26 thousand square kilometers make up Rwanda. Approximately 11 million land units are registered with the national land center. The nation introduced a phone application in April of this year, allowing users to dial *651# -Yes to get details about a certain plot number. Rwanda wants to transition to modern mechanized agriculture by 2020 and become a middle-income country.