Dry Itchy Scalp Treatment & Remedies | 4C Natural Black Hair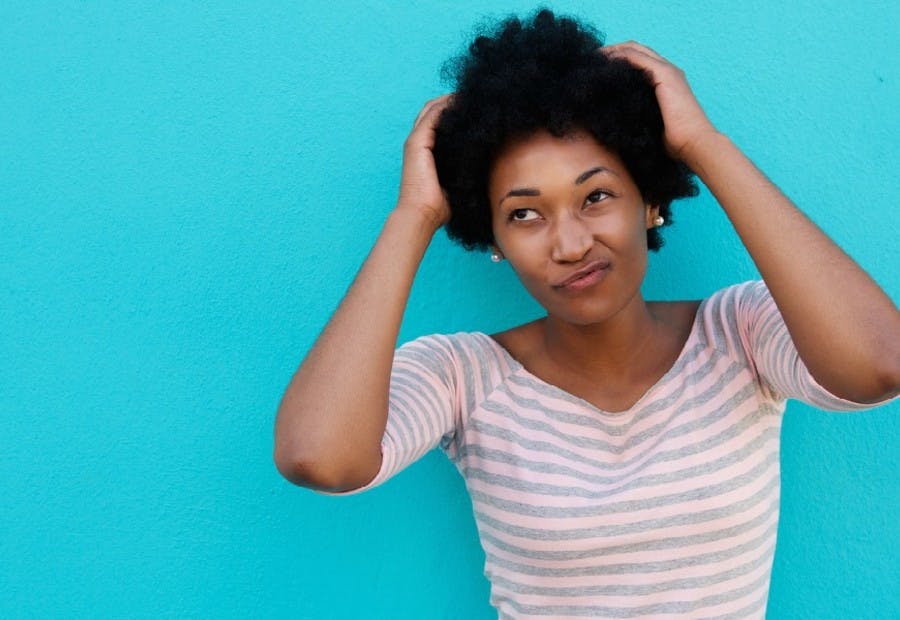 Dry And Itchy Scalp Symptoms, Causes & Remedies for Natural Hair
Welcome back to my blog. Today I'll be discussing how to treat dry, itchy scalp on black hair. I've had a few people email me regarding this topic and I just wanted to gather enough information to help you guys out. This article will help you find the best ways to treat dry and itchy scalp on natural hair.
If you often find yourself itching away on your scalp to the point it may even bleed, you may have dry and itchy scalp like me. I also suffered from serious dry and itchy scalp caused by years of using drugstore shampoos. And if you don't believe me, my hair hair videos on Youtube are my proof. I have used drug store shampoos up until 3 years ago when I started using my own homemade shampoo for natural hair growth. I also switch to a homemade leave in conditioners for natural hair and my scalp is now paying the price - in a good way.
The strange thing is that in addition to having an extremely itchy scalp, I also seem to have an oily scalp. If that's the same with you, I believe this article will help. I have also included a few itchy scalp remedies for black hair
Furthermore, have an extremely oily scalp, check out my article on Natural hair oily scalp.
As mentioned earlier, in order to treat dry itchy scalp on natural hair, I switched to my homemade shampoo. The itching has reduced dramatically but the sores are still taking a while to heal. As there are not that many products for itchy scalp natural hair, I personally think that's the best way to go.
Dry, itchy scalp on natural hair can cause significant discomfort, significant pain, and irritation or inflammation. The causes of dry and itchy scalp are varied, there may be internal and external triggers. Understanding this is the first step towards improving and stabilizing the condition of your scalp.
Continue reading to find out more about the causes, and the best homemade treatments for dry and itchy scalp. Also, check out my article on how to grow natural hair fast if you're looking for hair growth tips.
What is Dry And Itchy Scalp?
If the Ph balance of natural hair and scalp is disturbed, it can lead to dry, itchy scalp. When the natural moisture of the scalp is lost, the skin barrier can become permeable. This allows harmful substances to penetrate the skin and cause micro-inflammation of the scalp. Micro-inflammation can cause various symptoms such as itching, redness, or distension.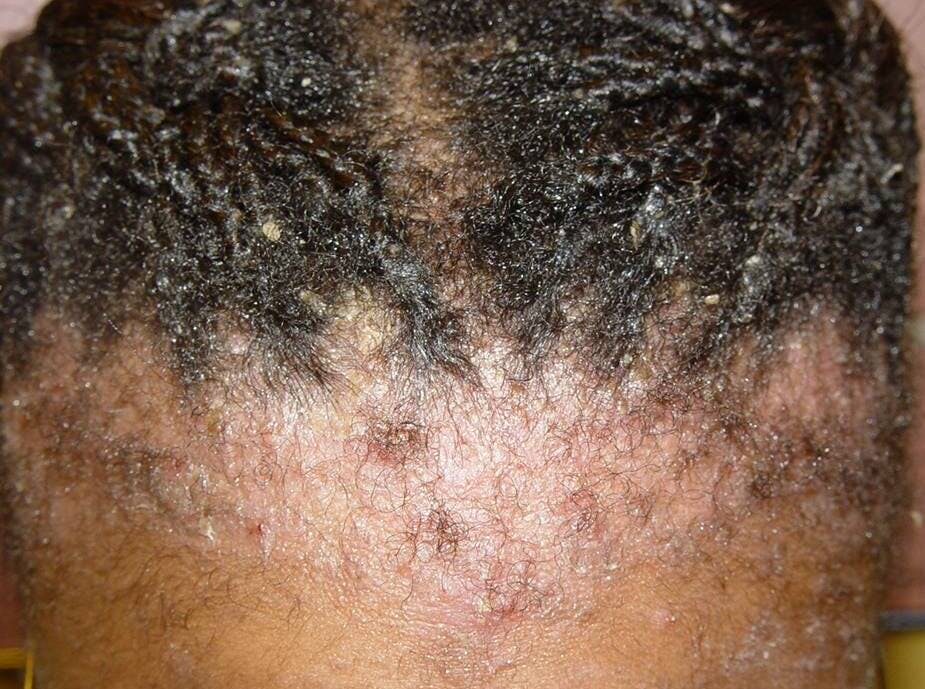 Dry and itchy scalp on natural hair is also possible as a result of skin aging or skin conditions such as atopic dermatitis or psoriasis; the symptoms can be different degrees. Dry, itchy scalp can also cause significant discomfort and significant pain and irritation or inflammation.
Is Dry and Itchy Scalp Your Problem?
Dry and itchy scalp is actually a condition. Even if your scalp feels dry and itchy, you may be suffering from another scalp problem if …
You often scratch your head: Some sufferers even report that they scratch themselves in their sleep.
You notice white flakes or yellow scales on your scalp and hair: you may have dandruff or seborrheic dermatitis. You can read this article to understand Get rid of dandruff natural black hair.
You have brown, flaky, silvery spots on your skin: You may be affected by psoriasis.
The Main Causes of Dry and Itchy Scalp on Natural 4C Hair
Internal influences that can lead to dry and itchy scalp are:
Skin diseases such as atopic dermatitis or psoriasis
Aging – the older a person gets, the drier his skin becomes
physical or mental stress
genetic factors
hormonal changes
External influences that can lead to dry and itchy scalp are:
Temperature changes or seasonal changes
Lifestyle factors such as malnutrition or smoking
certain medications
environmental pollution
Shampoos, soaps or hair treatments
The Connection Between Bad Nutrition And Dry Scalp
We are what we eat and, therefore, the scalp is affected by our diet, like any other part of our body. To take care of your health, nuts, fish, fruit and, in short, all foods rich in vitamins, proteins, and omegas (good fats) are very good. For this reason, it is time to say goodbye to saturated fats, processed products, and refined products. Your hair, but also your figure, will thank you.
The Link Between Dry Itchy Scalp & Hair Loss on African Hair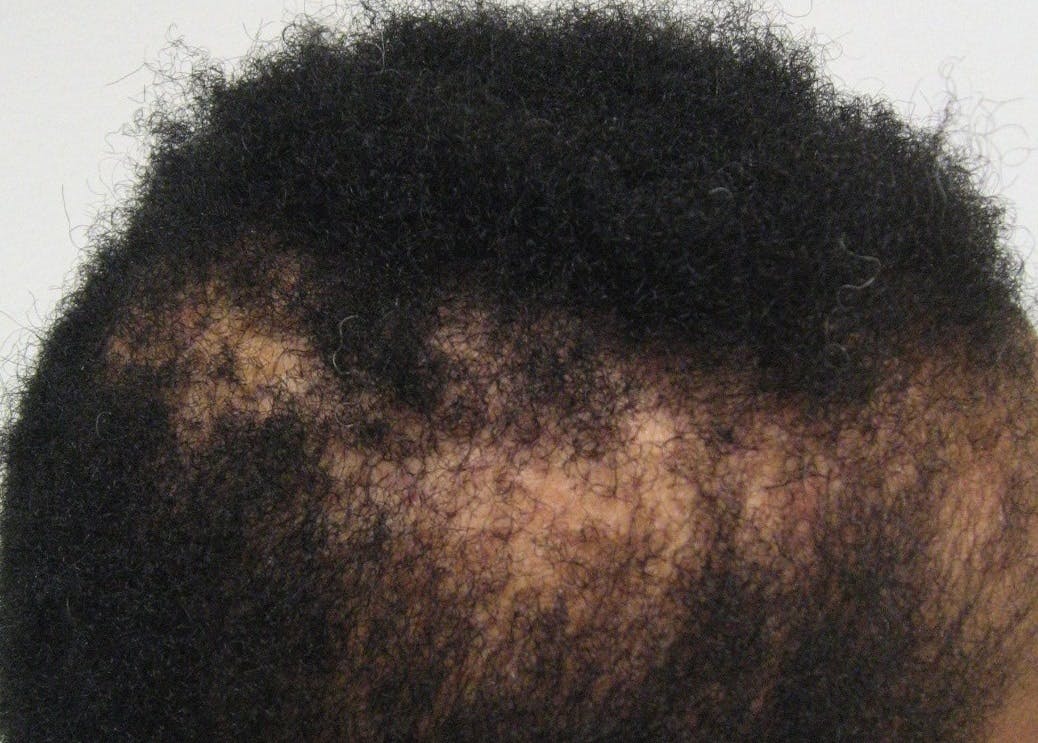 It's vital to learn how to have a healthy scalp on natural hair. The trust is that an unhealthy scalp can sometimes lead to unnecessary hair loss. Although hair loss can sometimes be linked to medical causes, it's also very commonly linked to bad hair care practices.
A loss of hair due to diseases such as lupus erythematosus or general skin diseases such as fungal infections and psoriasis, usually characterized by symptoms such as itching of the scalp, redness or dandruff.
A visit to a doctor is urgently recommended for these diseases, as a mere treatment of the symptoms, such as hair loss, is not a sensible solution.
Itchy Scalp Treatment - How to Care for Dry, Itchy Scalp on Natural Hair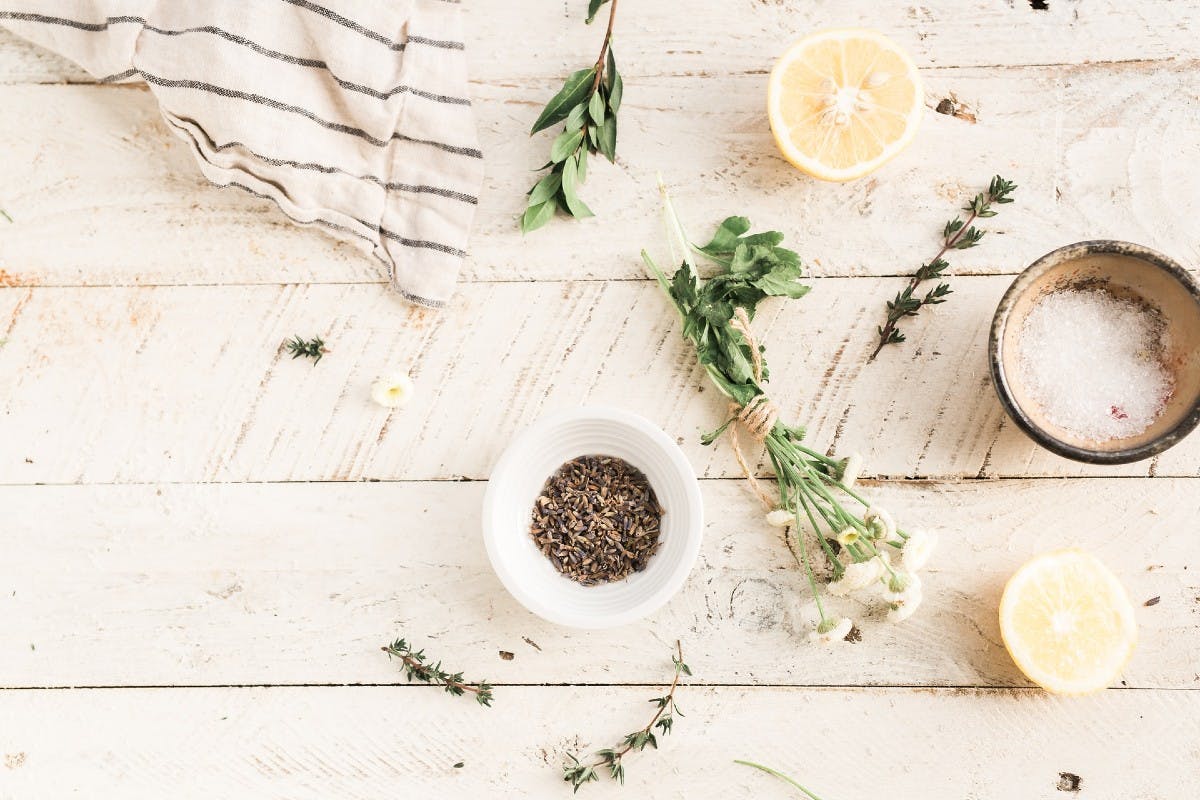 Of course, cleaning the scalp is essential for hair care. How to treat dry itchy scalp on natural hair, it is also best to use shampoos, conditioners, and masks free of sulfates and silicones. Sulfates are the detergents that produce foam and can be very aggressive to hair, while silicones accumulate on the surface of the scalp, clogging the follicles. It should also be fundamental in your routine to give you a deep exfoliation.
There are specific exfoliating products for the scalp and it is the best way to perform a deep cleaning while revitalizing it, since the movements of the massage favor a better blood circulation in that area, making the hair oxygenate better and receiving the nutrients that it needs to be healthy.
Itchy Scalp Remedies for Black Hair: Deep Conditioner for Dry Itchy Scalp & Natural Hair Growth
Masks can also be great allies of your scalp. Apply them gently to rehydrate the area and, to increase its effect, wrap the head in a towel while acting. And yes, do not forget to remove it well after with plenty of warm water.
The temperature of the water is another factor to be taken into account: it avoids very hot water since it can remove the natural protective barrier that the scalp has (like the rest of the skin of the body) and cause it to secrete more sebum. Nor is very cold water because it does not finish removing well the dirt that may be more embedded.
Additionally, if you have a greasy scalp and have to itch frequently, you may also be suffering from a fungus. Most often, however, the itching is caused by a too dry scalp. Even if your dry scalp does not itch, it is uncomfortable and can lead to dandruff. Maintain it once a week with a moisturizing hair cure.
Below are some homemade remedies for dry scalp. If you're also experiencing breakage, have a read through the articles called How to stop breakage on natural hair and How to reduce shedding on natural hair.
Chamomile Tea Tonic
Cure for itchy scalp: A hair rinse made of chamomile tea soothes the itching. The best way to cure itchy scalp is by rinsing your hair with Roman chamomile tea. The Roman chamomile has a stronger effect than the normal chamomile tea bags.
Recipe:
Put one tablespoon of Roman chamomile in a teapot and pour one liter of 90 degrees of hot water over it.
Let the tea soak for at least 10 minutes before pouring through a strainer.
Once your hair conditioner has cooled, it can be used.
After washing the hair, the homemade scalp care is poured over the still moist head and massaged in with the fingertips.
The hair conditioner should work for 5 minutes and then rinsed thoroughly with lukewarm water.

Best Oils For Dry Itchy Scalp on Natural Hair
Below, I have highlighted a few of the best itchy scalp remedies for black hair.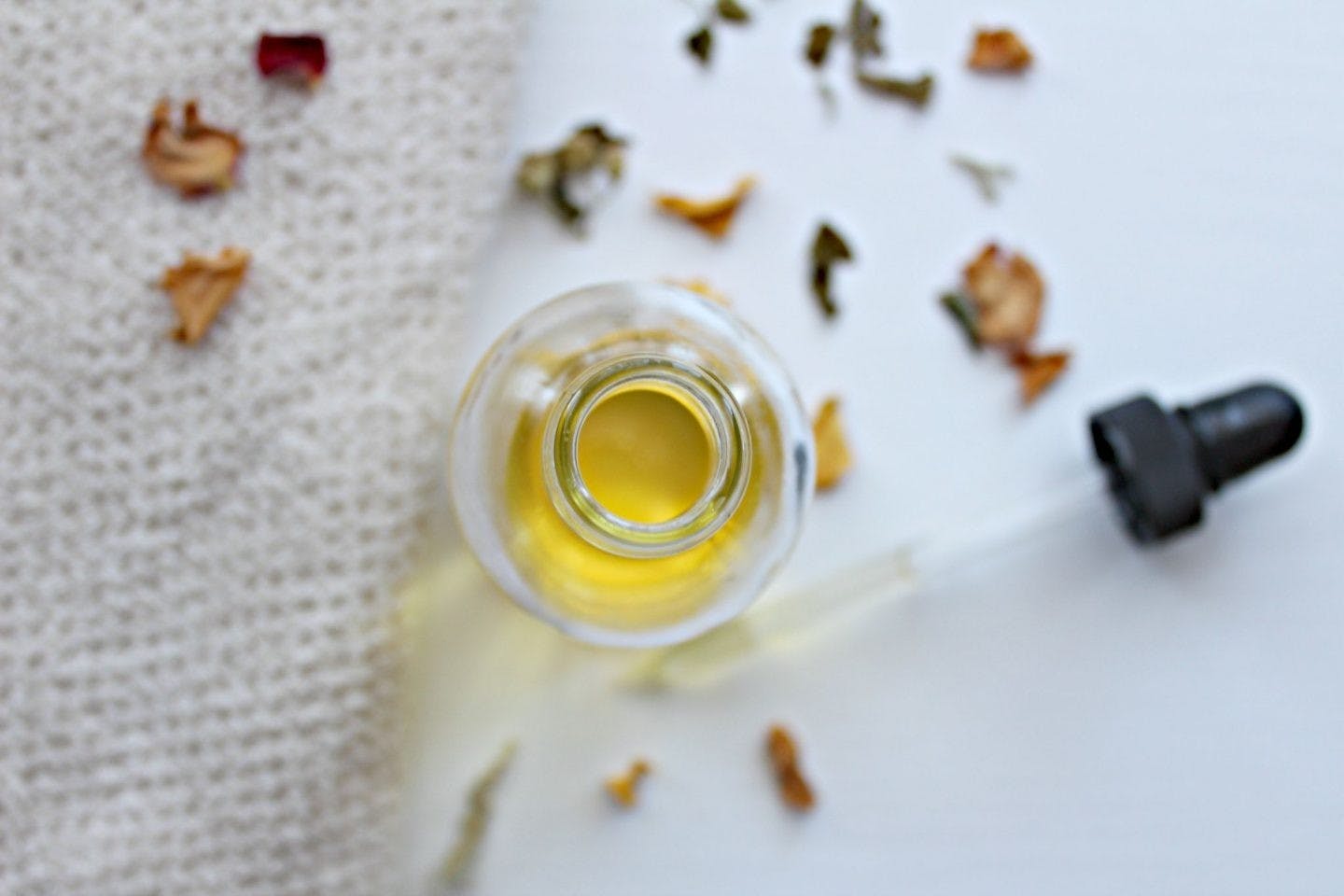 Argan Oil
Granted, argan oil does not typically reside at home. The oil is however perfectly suitable for the care of scalp and hair. Pure, organic Argan oil cares for your skin with numerous nutrients and moisturizes.
The nice thing is: It is purely natural and without much industrial processing. That makes it a noteworthy home remedy for me.
Apply some argan oil (for example with a pipette) to your scalp and massage gently.
Let the oil work for some time, optimally even overnight. But then you have to protect your pillow with a towel from the oil.
Wash the argan oil with a mild shampoo and lukewarm water.
You can also proceed if you want to use the oil for dry hair. Add the oil to your hair and braid your head to sleep.
Burdock Root Oil
A natural active ingredient against a dry and itchy scalp is burdock root oil. Already in ancient Greece, the healing effect of the root was known.
Similar to the use of olive oil, the burdock root oil is applied directly to the scalp and must act over a longer period of time.
The ingredients relieve the itching and soothe the dry scalp. Also against psoriasis or hair loss, the oil of the burdock root is used. When buying you should be careful to use 100% natural burdock root oil.
Tea Tree Oil
Tea tree oil is a true all-rounder. When you mix tea tree oil with baking soda, it's even more beneficial. In fact, baking soda for natural hair growth is commonly used by many naturalistas as soda can eliminate any fungal growth in the scalp.
Now, back to tea tree oil. For the scalp, the essential oil is a blessing, because it is antiseptic and works against bacteria and fungi – and these are often the trigger for irritated scalp.
For easy application, you simply add a few drops in a mild hair shampoo. The ratio should be about 10ml tea tree oil to 100ml shampoo.
Alternatively, you can also make your own tea tree oil shampoo. For this mix 250ml hot chamomile tea with three heaped tablespoons of baking soda and two tablespoons of tea tree oil. After the mixture has cooled, you can use it instead of your regular shampoo.
Organic Coconut Oil
Coconut oil is an excellent care for the irritated scalp. It also works great when used for during a scalp massage for natural hair growth. It relieves the itching and acts thanks to its large proportion of saturated fatty acids, antibacterial and anti-inflammatory.
Just massage a small amount of organic coconut oil into the scalp and leave it on for a while. Then you rinse the oil, as usual, with a mild shampoo again. In addition to the care of the scalp, your hair will be soft and supple.
You can also try our homemade coconut milk for natural hair.
Homemade Deep Conditioner for Dry, Itchy Scalp on Natural Hair:
I have written extensively on how to make a homemade deep conditioner for natural hair growth. Those recipes also apply to help curb dry, itchy scalp on natural hair. However, the below recipe will also help.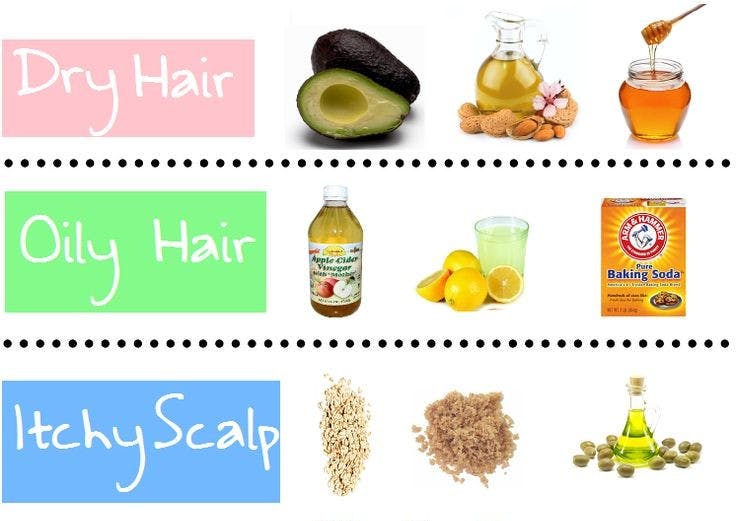 An effective homemade deep conditioner for scalp care is made with avocado and aloe vera.
You will need 1 small, ripe avocado, 2 tablespoons aloe vera gel and 1 teaspoon of lemon juice.
Production and application:
Remove the core from the avocado and scrape the soft pulp out of the shell.
Place the avocado meat in a high mixing bowl, add the gel of aloe vera and the lemon juice and mix the ingredients in a blender until a spreadable mass is formed.
Before applying ensure your hair is properly detangled. You can read this article for more information on how to detangle natural 4c hair.
Apply the hair conditioner to the hairline and gently massage it into the scalp with your fingertips.
Put on a shower cap and let your hair cure take effect for about 30 minutes.
Then wash it out with a mild baby shampoo thoroughly.

How to Feed and Nourish Dry Scalp 4C Hair
Fruits include avocado and banana to moisturize dry scalp. However, the fruit should be stirred with a blender to a very fine pulp, otherwise, it is difficult to wash out again. Protein deficiency can also lead to dry scalp. In contrast, home remedies such as egg yolk or mayonnaise help.
Afro Hair Loss Treatment – Caused By Dry Itchy Scalp
If you are experiencing hair loss which you suspect is caused by dry itchy scalp, some of the homemade conditioners or tonics above can help. But first make sure it is not the result of a health problem such as iron deficiency. Hair that sheds too much or is thinning is a warning sign of iron deficiency, so please consult your doctor immediately. Your hair health can easily be restored by taking iron supplements if you are deficient. ]
To read more about taking vitamin supplements to prevent hair loss, visit the article called: Best Vitamins for Natural Hair Growth. To also find out more about hair loss, read my article on Afro hair loss treatment.
Avoiding Dry Itchy Scalp on Natural Hair - Some Things to Beware of
Be careful with the dyes you use! If you use dyes with ammonia or strong chemicals, you are more likely to be able to generate a severe allergic reaction or even suffer small burns to the scalp. Try to choose more hair-friendly dyes and go to a specialist who values what product to use correctly.
Many times we do not go to the hairdresser to cut our ends for fear of losing an inch of hair, but then we dye our hair at home without taking into account that the consequences can be much more serious.
Also, keep in mind that discolorations dry the scalp excessively and poorly applied can cause severe burns. Always go to a qualified hairdresser to undergo a discoloration process and, at home, take care of your weakened scalp with moisturizing masks.
More Information On: How to Grow Natural Black Hair Fast
You can find many hair growth tips on our natural hair blogs on black hair growth secrets and recipes for natural black hair growth. You can also read my article on how to grow natural hair long and healthy.
More Information on the Best Oils for Natural Hair Growth
More Information on the Best Herbal Remedies for Natural Hair Growth