Top 5 Best Mobile Networks in Ghana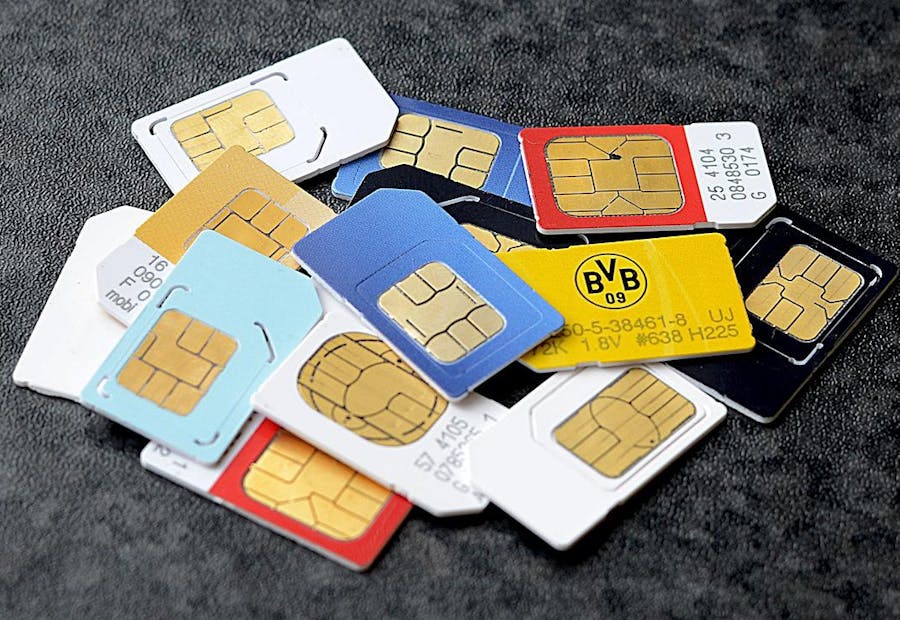 Since starting a business in Ghana, I've been asked many times about how reliable the mobile networks are. If you're interested, then stick around. In this article, I will cover all the information on the most reliable best mobile networks in Ghana. You'll also figure out how to activate your MTN SIM and many more.
No doubt, the advent of telecommunication in Ghana has seen many changes, with some collapsing, merging, and others growing bigger than ever to take dominate the market. As of 2017, the number of subscribers on all networks in Ghana was 35,984,280. So, the increasing demand for communication and fast connectivity in Ghana has spurred many networks to step up their game in a bid to stay relevant.
With the above said, let's now jump into the top 5 Best Networks in Ghana. Also, don't forget to join my Ghana Business Networking group on Facebook.
Top 5 Reliable networks in Ghana
The best networks in the country, based on internet speed and service coverage, include:
MTN Ghana
Vodafone Ghana
AirtelTigo Ghana
Glo Ghana
Surfline
Which network is the best in Ghana?
MTN Ghana is the leading telecom network in the region, with a 53% market share. Its coverage spans over 1600 sites, which points to the fact that it is saddled with one of the broadest coverage networks in the country. Even more, they spend millions to make sure it is ahead of digital trends. It was also named the Best Mobile Network in Ghana based on Speedtest Data from Ookla between Q1 – Q2 2019.
Which is the richest network in Ghana?
All Ghana's networks have millions of dollars in assets and subscribers under their belt, but MTN Ghana takes the cake when it comes to the richest. As of 2020, they banked approximately 21 million subscribers, which translates to a whopping 53% market share in terms of telecom companies in Ghana. In the first three months of 2020, MTN Ghana recorded a profit of about $60 million.
How many networks are in Ghana?
There are currently seven main networks in Ghana, namely MTN Ghana (formerly known as Spacefon Areeba), Vodafone (formerly known as Ghana Telecom) One Touch, AirtelTigo (previously separated into Airtel and Tigo), and Glo Mobile (formerly known as Kasapa) Expresso, Telesol 4G, Busy Ghana, and Surfline Ghana.
How much is a SIM card in Ghana?
Getting a SIM card typically costs about GHC1 – GHC2. But, note that you'll only get it for that price at local stores and shops in the country. If you decide to get one at the airport, expect a big markup of more than 100%, with some selling as much as GHC10.
Which network has the fastest Internet in Ghana?
For a network to be considered the fastest, it should be able to access the latest generation broadband network in the country, which is 4G. Networks that run on 4G in the state include MTN Ghana, Vodafone Ghana, Surfline Ghana, Telesol 4G, and Busy Ghana. Out of the five, MTN was one of the first to introduce 3G, 4G, and 4G+. They also have more coverage, making them the fastest option in the country.
In June 2019, they launched MTN Turbo Net, a super-high-speed plug and play internet router, then a month later, they were named the Best Coverage Network and the Fastest Mobile Network in Ghana. This was based on a Speedtest Data from Ookla taken between Q1 – Q2 2019.
How do I activate my MTN SIM in Ghana?
To activate your MTN SIM in Ghana, you have to register it first. To get started on that, you have to provide a valid I.D., such as a passport, voters I.D. card, or a driver's license. Proceed to visit any authorized MTN agent with your SIM card and a valid I.D. The agent will further process your data to register your SIM card. After your registered SIM is handed to you, you can insert it into your phone to start making and receiving calls.
Also, confirm that you offered up your correct personal details by dialing the short code *400#. If the wrong information pops up, visit simregistrationupdate.mtn.com.gh to update your details.
Does Verizon work in Ghana?
No, Verizon does not work in Ghana seeing as there's no coverage there. As such, you will have to get a new SIM on arrival. Also, if your phone is exclusively provided by Verizon (only Verizon SIM cards work with the phone), then you have to unlock it to use it effectively. To do this, unlock your phone by purchasing codes from buyers on eBay, or other online shops.
Who founded MTN Group?
There is no one answer here, in fact, no one really knows exactly who founded the MTN Group. Since anyone remembers, it is been under the management of a group of shareholders and it was founded in 1994. Nevertheless, the two key figures in the company, are Sifiso Dabengwa, the company's former CEO, and Freedom Phuthuma Nhleko, the current chairman. Even though it's had its share of allegations and fines, MTN remains one of the world's biggest mobile network companies. They pull in revenues exceeding more than 15 million dollars a year.
Is 5g available in Ghana?
Even though a handful of Ghanaians are highly expectant when it comes to the advent of 5G in the country. Nevertheless, it is currently not available. According to the Chamber of Telecommunications, this is because it is a huge investment and the government is not quite ready to take that up. In case you're wondering, 5G refers to fifth-generation cellular network technology.
It is a level higher than 4G, seeing as it can support up to one million devices per square kilometer. Meanwhile, its predecessor supports about one hundred thousand devices per square kilometer. It is currently available in a few countries such as the United States, the United Kingdom, South Korea, and Germany. Ericsson projects that by the end of 2025, 5G will take over 65% of the world's population.
Is 4g available in Ghana?
4G has been available in Ghana for many years now. By now it should be evident that 4G refers to fourth generation broadband cellular network and came right after the 3G (third-generation) network. Its revolutionary higher bandwidth means that it offers an incredibly fast internet connection, which makes downloading, streaming, gaming, video conferencing, and online meetings quicker and more seamless than its predecessor. The networks that provide 4G internet service in Ghana are:
MTN Ghana
Vodafone Ghana
Surfline Ghana
Telesol 4G and
Busy Ghana