Top 20 Tech Startups in Africa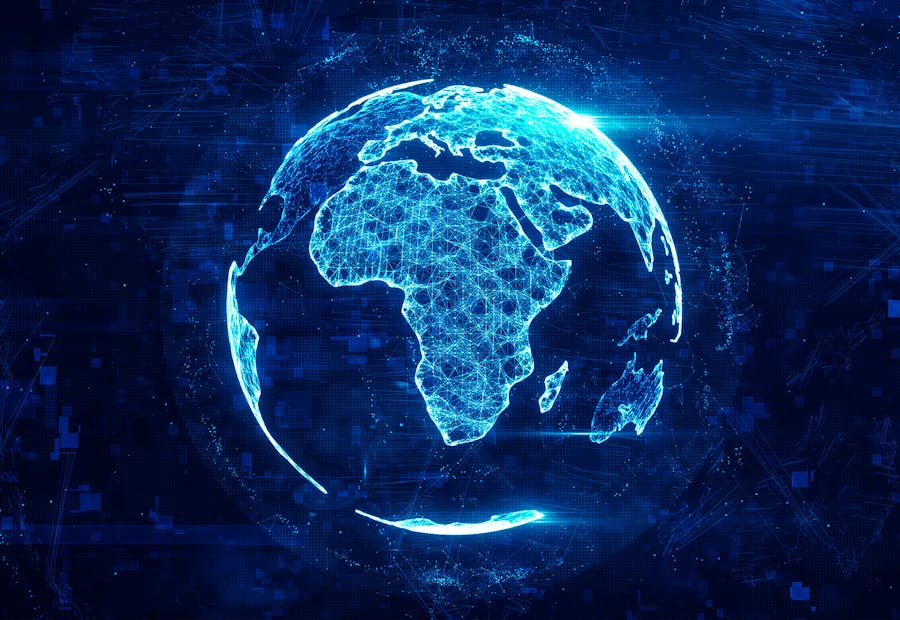 Africa has a vast tech startup field, rising with thousands of businesses thriving to remodify the African scene. The future is bright for these companies, and it's imperative to acknowledge the immense efforts being put in place to provide a sense of comfort for millions of Africans. Our article centers on 20 high-rising tech startups in Africa, listed in no particular order. Each one could stand as a frontier for massive economic growth within the continent.
Swvl
Swvl is an Egyptian startup that provides convenient transportation services through its mobile app. Users can request these services at a fixed price rate with a large fleet of vans and buses. Swvl has gained significant grounds in Africa, landing a sizable sum of investments for its expansion. Founded by Mostafa Kandil, Ahmed Sabbah, and Mahmoud Nouh in 2017, the startup has gotten over $42 million at its third funding round of investments. Mostafa Kandil, Swvl's cofounder, worked at Rocket Internet, a technological enterprise, before having the idea to create his own transportation service.
Swvl currently operates in Kenya, Egypt, Pakistan, and recently established operations in Lagos, Nigeria. They have further disclosed their plans to launch in Johannesburg if specific strategies go as planned. A new operation method was also recently launched in Nairobi, Kenya, called the Swvl Travel, which caters to long-distance services.
RapidDeploy
RapidDeploy is a cloud aided dispatch (CAD) company solely centered on bringing awareness to emergencies and enhancing public safety. It operates via the Microsoft Azure Government Cloud infrastructure with a high level of artificial intelligence to provide reliable transmissions. This infrastructure also includes sound cybersecurity and pinpoints location data. RapidDeploy was founded in Cape Town, South Africa, with a plan to fill in the gaps found in the CAD 911 systems. Thus, this startup was designed with more precise response operations, giving public officials an avenue to save more lives.
Landing a $12 million investment, its funding ranks as one of the largest in South Africa for a startup. The co-founder and CEO of RapidDeploy, Steven Raucher, previously worked in the banking sector for 20 years, gaining enough IT programming and trading systems expertise. Meanwhile, Brett Meyerowitz, also co-founder and CEO, have over fifteen years of experience in IT. This experience was appropriately channeled toward the success of RapidDeploy.
Eksab
Eksab is a tech startup in Egypt that allows users to make predictions on live football games for rewards based on their prediction accuracy. This form of technological arithmetic is rampant on Africa's shores, and Eksab has taken good advantage of it. The success this startup attained walks hand in hand with their pinpoint tech strategies, already processing up to 5 million predictions. Eksab recently landed millions in seed funding, which they plan to use to expand their enterprise.
They further disclosed their target of reaching 1 billion football fans in Africa and the Middle East. Eksab also plans to diversify its app by adding games centered on football to keep its users adequately entertained. Aly Mahmoud, Eksab's founder, noticed the growing obsession with football in many regions and decided to leverage it in 2017 by building an intuitive tech startup.
Intergreatme
Intergreatme completely redefined the subject of information storage with a digitalized app that provides multiple outstanding benefits. Users get the privilege of storing their verified personal documents for use with selected organizations or businesses. The storing process is secure and straightforward, ensuring users don't have to fill out forms continually. More so, the digitized process provides the utmost convenience since they can easily be shared from any remote location.
Intergreatme currently stores information for more than 25 million individuals in South Africa. As a result, it's landed more than $2 million for funding with several awards and recognitions. They use a vast KYC system for the smooth transmission of data. More so, users can actively verify their identities with governmental bodies and attain badges to authenticate the information they provide.
JUMO
JUMO is a financial service platform that provides individuals with convenient and fast services. Their algorithm is correctly programmed to suit emerging markets, standing as an avenue for entrepreneurs and enterprises to flourish. JUMO offers savings, insurance, and loan services in a dynamic way that allows users to make prudent financial decisions. Their services are user-friendly, lack complexity, and come at extremely affordable rates. Founded by Andrew Watkins-Ball in 2015, this startup runs operations in Pakistan, Uganda, Kenya, Ghana, Tanzania, and Zimbabwe. In 2017, JUMO was one of the African startups selected by Google to partake in its Launchpad Accelerator Programme.
They have also won several prizes and awards, including the Mastercard Foundation Clients Center Price and the AppsAfrica Changing Africa Award for its intuitive developments. JUMO, in cooperation with Uber, created a subsidiary financial product called JUMO drive to cater to essential financial services needed by the drivers.
Carry1st
Carry1st bridged a gap in technological services by putting in tremendous efforts to become one of Africa's first super apps. This startup provides various services, including an avenue to make money via its online trivia games. Carry1st is also notably the first African mobile game publisher, producing localized games for African consumers, with a broad range of interactive services. This South African-based tech startup has branches in Kenya and recently launched one in Nigeria in 2018 due to the competitive market.
They boast of their app's widespread reach, amounting to nearly 1 million downloads in just South Africa, Nigeria, and Kenya. Carry1st has multiple recognition, including winning an award for entertainment and news solutions in the AppsAfrica Innovations Awards. With plans of expansion, Carry1sy provides marketing services, combined with more productive games and digital goods to the African consumer market.
Wasla
Wasla is an Egyptian-based startup solely concentrated on providing users with free internet. According to their statistics, it takes Africans an average of 29 hours to afford up to 2 gigabytes compared to the 40 minute average for developed countries. Hence, Wasla developed a mobile browser to solve the problem of overpriced internet in Africa. With Wasla, you can advertise, browse, and stream videos without costs. You can equally earn points to attract certain rewards.
These rewards can be used to pay bills or recharge phone lines. Wasla has landed a total of $1.2 million in investment funding, which sponsored their plans to provide 500 million Africans with free internet in the coming years. Currently, the browser only offers its rewards and free internet services in Egypt, but can be used from anywhere in the world.
Gozem
Gozem is a Singapore-registered startup founded by Emeka Ajene and Raphael Dana to provide transportation services via taxis, motorcycles, and auto rickshaws. Emeka Ajene, Gozem's co-founder, was part of Uber's operation and business development in Nigeria some years back. Meanwhile, Raphael Dana was a managing partner for Reengine Ventures, centered on growing African technological companies. Gozem was launched in Togo, with operations only in Togo and Benin Republique, with expansion plans.
Since then, they're on a mission to turn their mobile app into a nifty app, with plans of incorporating a food and parcel delivery service. More insightful incorporations include a digital wallet product. Presently, Gozem has hundreds of registered drivers on its platform but is working towards increasing it to thousands in the coming years.
Kaoun
Kaoun is a financial technology startup that bridges the gap between banking and financial inclusion. Kaoun's first product, Flouci, allows individuals to create bank accounts without costs using their well-established infrastructure. This provides all the essential financial services remotely and helps businesses find profitable avenues to make sizeable incomes. More so, Kaoun works with governments to create a conducive financial system, moving towards creating a more digitized sector. The financial industry also profits from the services Kaoun offers, with individuals gaining more access to loans with alternative credit scores.
Kaoun uses an intelligent Electronic Know Your Customer (E-KYC) system, which can be operated remotely alongside a Strong Customer Authentication (SCA) system to properly certify users' legal documents. Their fail-proof infrastructure also provides practical and conducive electronic signatures and online payment.
Pineapple
The tech startup, Pineapple, was founded in South Africa in 2017, offering quotes and insurance on choice items. The process is straightforward, as it only requires users to take photos of the things they want insured using the Pineapple app. Essentially, Pineapple offers these benefits at entirely affordable rates since individuals can solely insure the things they want, not collectively. The app is entirely user friendly, requiring no strenuous paperwork.
More so, its digital approach allows users to complete or cancel their procedures in a few easy steps, using their mobile devices. Pineapple offers fixed and fair fees to give individuals a standardized experience on the platform. More so, transparency is a crucial component, so users are carried along every step of the way. With multiple awards and millions of dollars in funding, there's hope for improvements.
54Gene
54Gene is a breakout Nigerian tech startup committed to bringing health solutions based on their research. They offer genomic research, services, and development, aiming to incorporate Africa's genomic data on a global scale to provide revolutionary healthcare solutions. Since Africa wields genetically diverse DNA, 54Gene believes this could be the key to several sector breakthroughs. Altogether, they conduct proper studies in collaboration with various establishments, while also combining power with genetic experts to expand Africa's genetic data in the global database.
54Gene's target is earnestly creating impact since Africa accounts for only 2 percent of the global genetic database irrespective of the diversity present in the continent. Nevertheless, with the persistent efforts of this tech startup, we can expect to see positive developments.
SweepSouth
SweepSouth is a modernized cleaning service in Cape Town, South Africa, founded in 2013 by Aisha Pandir and Alen Ribic. After noticing significant shortcomings in the domestic care sector in South Africa, SweepSouth was formed to provide convenient and affordable home services. Presently, SweepSouth has thousands of cleaners with a significant number of patronization from homes in South Africa. This startup has opened up more opportunities in the world of technology, providing job opportunities for a broad range of individuals that previously could not cater for their essential needs.
SweepSouth plans to expand its horizons by incorporating plumbing, electrical, and various cleaning services due to some sizeable funding. A variety of essential home services are also included, such as nanny services. SweepSouth also plans to incorporate an online retail store where home products can be sold to consumers.
Trella
Trella is a trucking marketplace founded in Egypt in 2018 and is targeted at provided shippers with instant carriers to enhance their logistics and hasten delivery time. Founded by Omar Hagrass and Pierre Saad, this startup astonishingly has thousands of truckers running full operations within its capital and beyond. With the Trella mobile application, shippers have access to real-time tracking, allowing swift carriage processes.
More so, Trella creates a more affordable transportation system with enough transparency to encourage frequent patronization. Recently, this tech startup announced the acquisition of its competitors in Egypt; there's Truckto, which has increased its market base and overall operations performance. This acquisition also led to productive steps towards expansion in major regions of Africa.
Exuus
Exuus is a financial technology startup that has made a positive impact by redefining traditional saving methods. This startup brought forth an avenue for lower-class communities to save online and receive productive returns. More importantly, there's an avenue for low-class regions to become financially stable. Traditional and village savings groups patronize this startup, causing a massive revolution in rural areas. Founded by Steve Shema in 2006, this Rwandan-based startup has the aim of boosting economic growth and alleviating poverty. Exuus invented a subsidiary product, SAVE, mainly to encourage small communities to have a better savings means.
Exuus has slowly gained recognition and even received several prizes for their ingenious work. They were recently selected out of hundreds of startups to pitch to a live audience in the Africa Startup Summit in Kigali, Rwanda. The financial services of Exuus can be accessed via a USSD code to make transfers and other viable debit and credit options.
Max.ng
Max.ng is a Nigerian-based startup currently running hailing services with motorcycles and taxis. Max.ng started with delivery services but progressed to a more diversified service niche. With its mega $7 million Series-A funding, this startup shares its plans to expand its horizons. They've also disclosed their plans to improving their technological infrastructure by including financial services such as digital wallet products to enable mobile payments.
Max.ng is targets a market base of 1 billion Africans to make transportation more conducive and affordable. Providing transportation services for mega enterprises in Nigeria and beyond, Max.ng boasts of over 1 million trips. With advancements in improving their technological infrastructure, we can expect more user conformability like never before.
FlexClub
The South African startup, FlexClub, supports individuals looking to have personal vehicles. FlexClub deals mainly with cars and delivers them at outstanding flexible rates. The cars themselves come at affordable weekly fees, coupled with no extra costs per mileage. Even better, there's full insurance on the vehicles, as FlexClub takes complete care of all maintenance costs, to deliver utmost comfort to the drivers.
The startup equally offers conducive plans to aid people who are on the journey to officially owning a car. FlexClub's customer service is notably excellent as you can reach them through various media sources or at their Clubhouses. With points to earn and accompanying rewards as you use the service, every individual's dreams can conveniently become a reality with FlexClub. Partnering up with Uber, and considering the $1.2 million funding they landed, FlexClub plans to expand their operations as soon as possible.
OKO Finance
From the shores of Mali, an insightful tech startup founded by Simon Schwall, small-scale farmers have the necessary insurance. Providing value with low-cost crop insurance, farmers can adequately secure their finances irrespective of climate change. The CEO of this startup previously worked for a micro-insurance provider and used that knowledge to expand OKO Finance. Digitalizing most of its services brought on profitable outcomes and has given this startup an edge over its competitors.
Users can conveniently register remotely using their mobile devices without an internet connection. Using weather information and data from satellites, OKO Finance can monitor farms and communicate risks. More so, this allows OKO Finance to channel new insurance services to the rightful farmers effectively.
Kobo360
Kobo 360 is a Nigerian tech startup with trucks and drivers, providing transportation services to small and big enterprises. They stand as one of the biggest market hubs for shippers and transporters in Nigeria and other African nations. You'll find in their client base topnotch enterprises like Dangote Group, Flour mills, DHL, and others. They are currently running full logistics in Nigeria, Kenya, Ghana, and Togo and shared their plans to expand to other African countries.
Kobo360 equally raised millions of dollars in investments, including a $20 million Series-A funding, ranked as possibly the second largest investment in a tech startup in Africa. This award-winning platform also has multiple recognitions, accompanied by an intuitive set of products to boost its users' forum. Kobo360 created KoPay, KoboSAFE, and KoboCare to provide beneficial services to the drivers and further enhance their logistics.
MPost
Mpost, a Kenyan startup, is focused on delivering a digitalized feel to postal services. Mpost stands for mobile post office, and with a mobile device, anyone can access convenient postal services. Mpost works using telephone numbers as a postal address. Imperatively, once the mail is received at the post office, an affirmation is sent via text message to the individual's line. Then the mail can be delivered appropriately to its respective location.
This method guarantees more security and privacy when it comes to mail, unlike the regular mailing services. Altogether, Mpost is an intuitive postal service that provides affordable features to ensure everybody has access to quality postal service. With the help of more digitalized features, Mpost gives users the ability to manage and own a post office box from their comfort devices.
RideSafe
RideSafe was formed to give insurance to motorcycles riders properly. Its integrated system works systematically to detect accidents and instantly send out emergency responses. The service uses a Blockchain application to deliver real-time information, including the motorcycle rider's medical data, serving as a quality avenue to secure lives. With digitalized services, the riders and essential service providers can also effectively communicate using the application.
RideSafe assures its users of quality care with a certainty of more hospital options on their systems with time. More so, their fail-proof systems ensure the response is quick and guarantee fast location logistics. With over $100,000 raised in funding, RideSafe plans to further expand their horizons and provide quality micro-insurance over accidents.