Top 20 Hair Transplant Clinics in Turkey 2020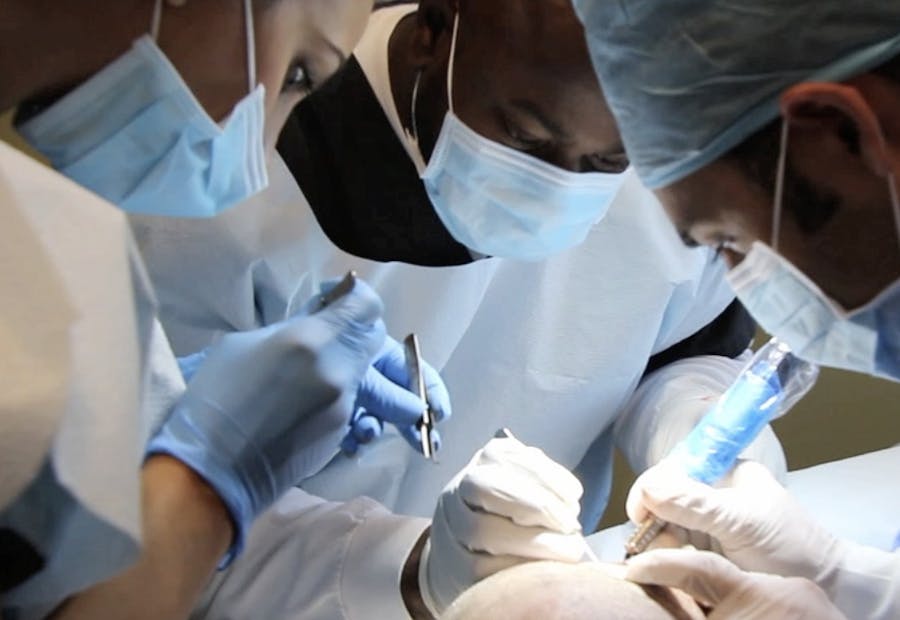 Thinning hair is synonymous with aging, especially with men. The fundamental changes in a man's hair density are likely to become evident from 35 years and above. But 85 percent of the male population might likely develop bald patches and spots once they clock 50 years and above. It is nice to know that hair thinning now has a solution as modern medical science has made hair transplants possible. With everything in place, the problem of a receding hairline can be solved in one day. All you need is to get to the right clinic and enlist a hair transplant surgeon's services. Read on to get a list of the best hair transplant clinics in Turkey.
1. HLC - Hairline Clinic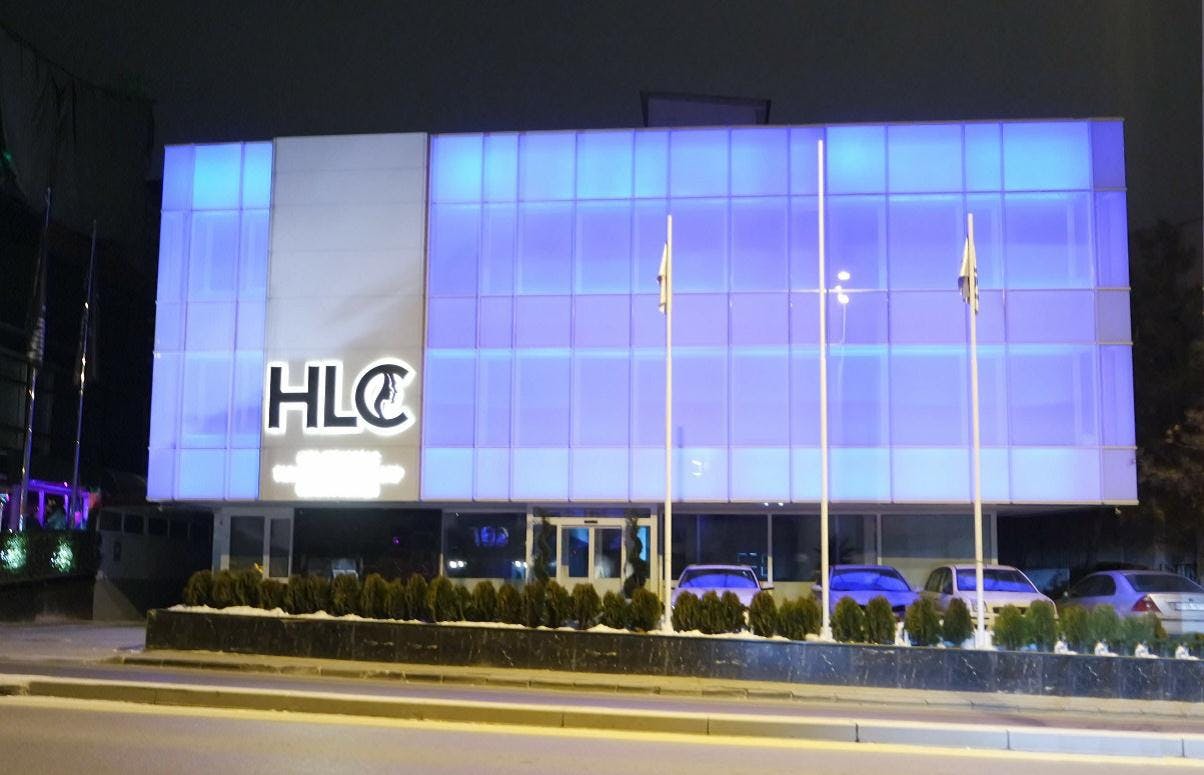 Hairline Clinic (HLC) in Turkey has two locations, Istanbul and Ankara. Under the management of Dr. Ötzan Özgür, who is equally the founder, HLC has been functional for many years. They carry out modern hair transplants services on patients following what is considered to be very high standards. Özgür is one of the pioneers of Follicular Unit Extraction, and as such, he was among the initial doctors that began performing hair transplants in the country. The gamut of the clinic's services for natural hair restitution presents patients with a variety of choices. It ranges from an aesthetically pleasing restoration of thinning hairlines to BHT – Body Hair Transplant, body-to-body transplant, crown to body transplant, and over hair transplant on some complicated spots on the scalp.
2. Smile Hair Clinic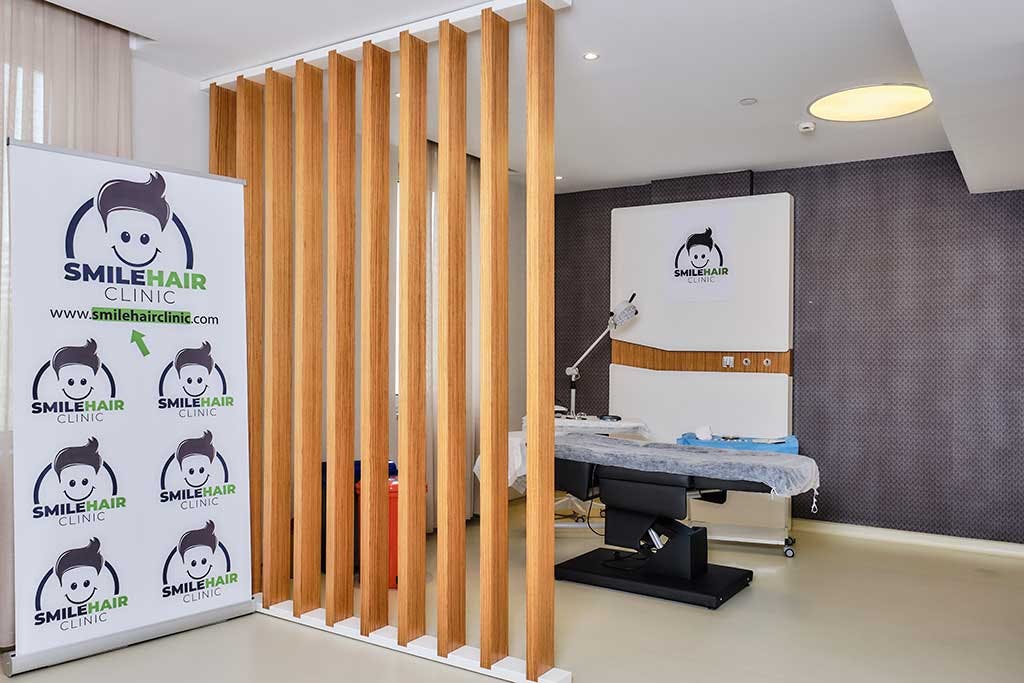 Located in the nation's commercial hub, Smile Hair Clinic is among the best hair transplant clinics in Istanbul. SHC is highly recommended, with Specialists who use the Micro Follicular Unit Extraction technique for transplanting hair of 4,000 grafts with no visible scars on the patient's scalp. Thanks to their long-held reputation, the clinic has attracted patients from all over the world, especially Ireland, United Kingdom, Italy, Spain, UAE, and Germany. For the most part, the price for Hair transplant at SHC starts from $2150. The clinic offers patients certain free services, including clinic-airport transfer, airport-clinic transfer, and a translator.
3. Medicana Konya Hospital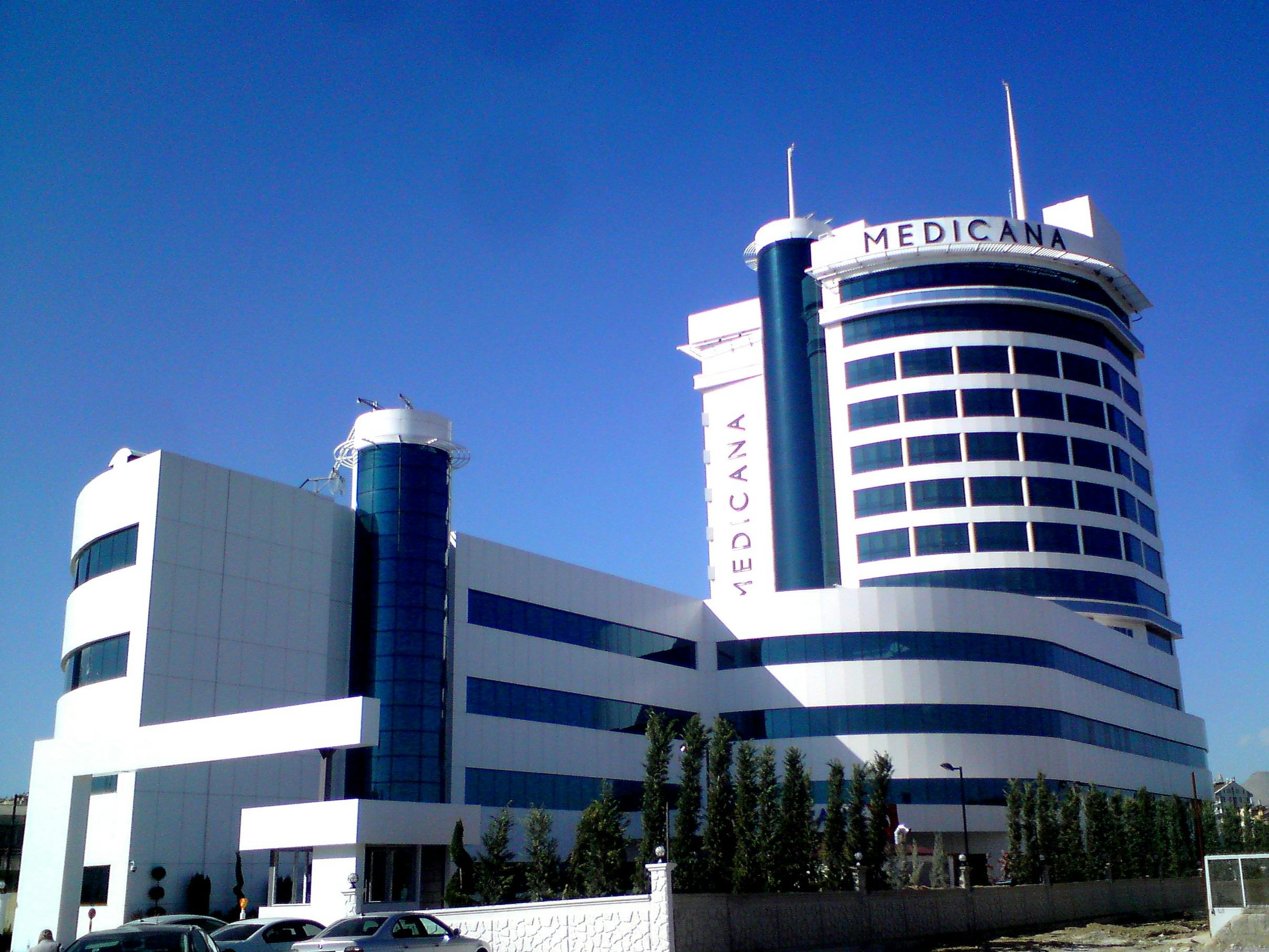 Medicana Konya Hospital made the list of the clinics offering the best hair transplant in Turkey 2019. The health facility is quite gigantic, with an excellent reputation and equipped with a high-tech center that offers domestic and international patients stellar hair transplantation services. Their services are considered among the best hair transplant in the world, with Hair Transplantation Room Usage dedicated to patients and members of their family. Their method of Follicular Unit Extraction hair transplantation comes with assured micromotor grafts extraction, maximum graft transplantation, and several other hair restoration procedures. They equally offer specific help to patients, from accommodation to transportation.
4. Adem&Havva Medical Center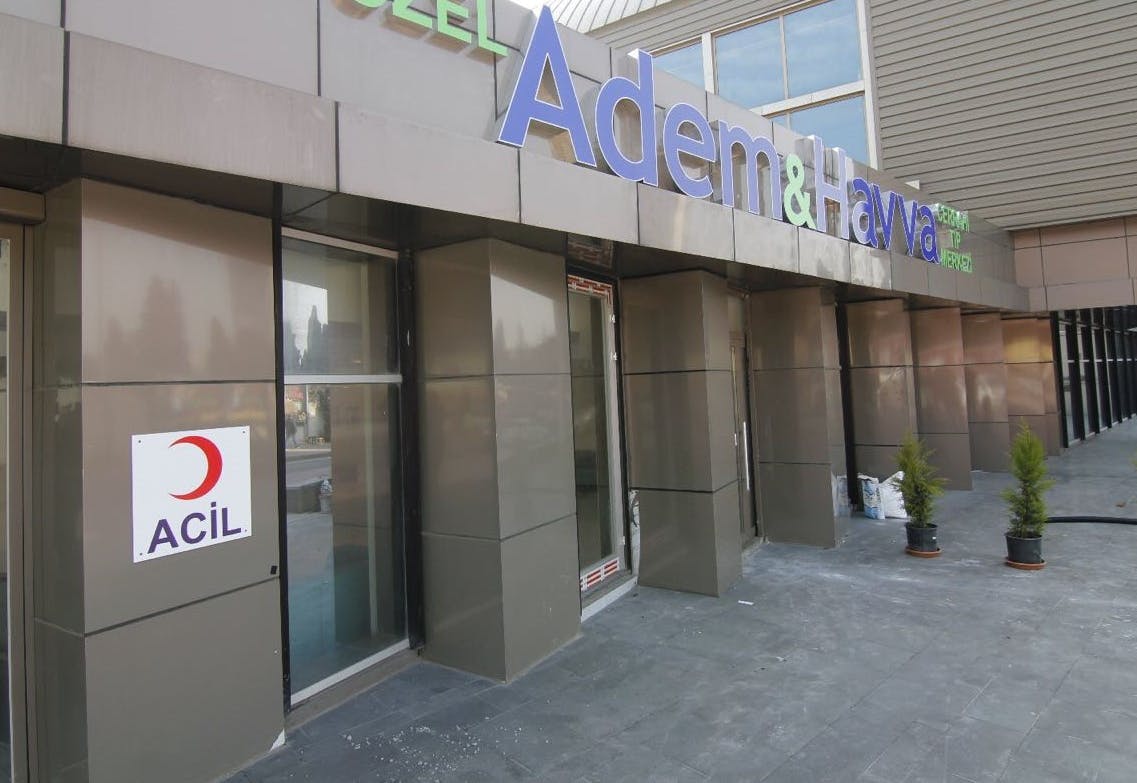 No doubt, Turkey is considered by many as the best country for hair transplant, and Adem&Havva Medical Center is doing its best to uphold this reputation. Headed by Dr. Safiye Kurt, the medical center (the first licensed hair plantation physician in Turkey and the first to conduct Follicular Unit Extraction hair transplant in the country) is reputed to be one of the best in Turkey. The medical outfit is credited with over 16,000 successful plastic surgeries and has its patients from 45 countries, mostly Ukraine, United States, and the Russian federation. Hair transplant cost in turkey 2020 varies, but Adem&Havva offers theirs from $1800.
5. VM Medical Park Hospital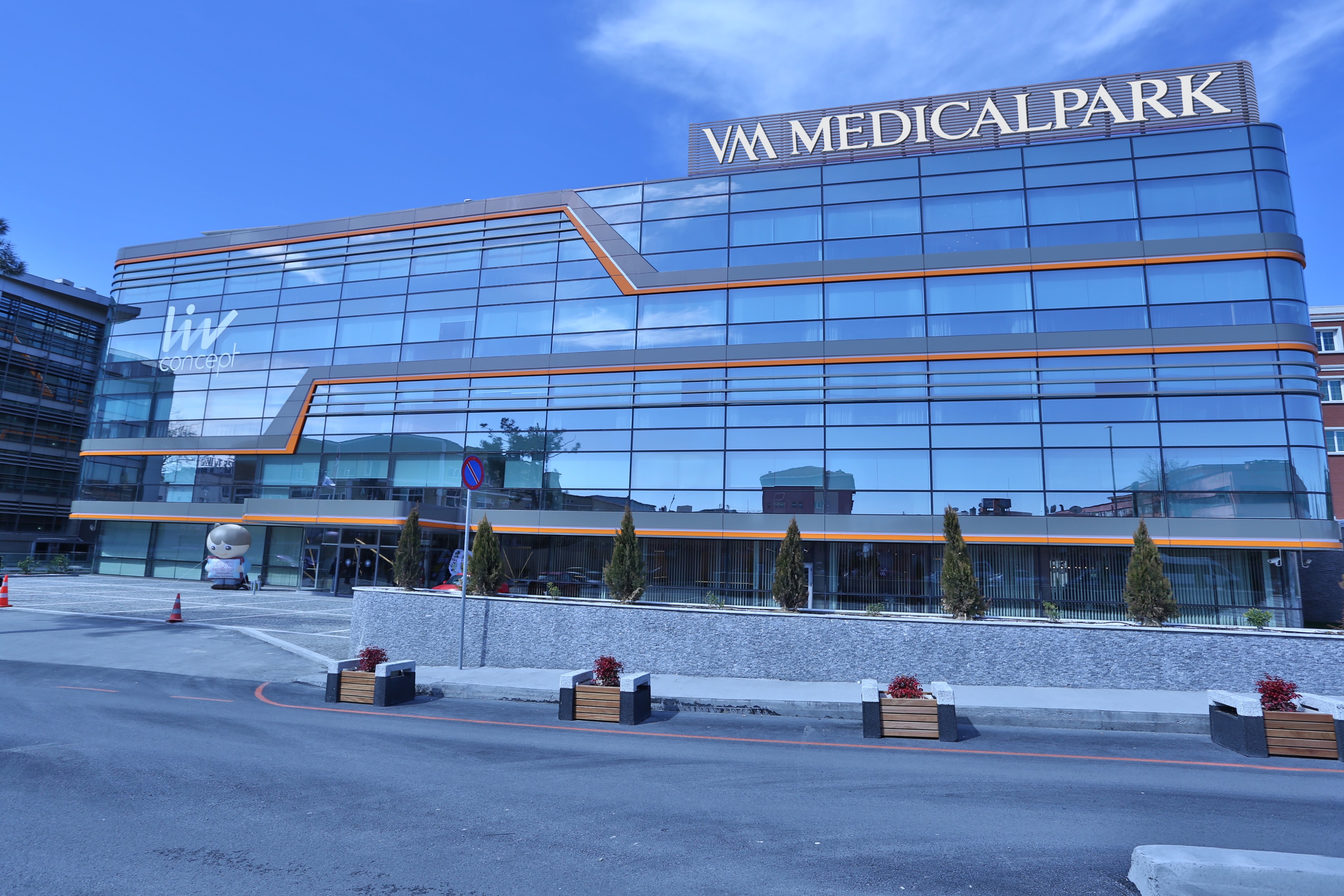 Its clinics in Istanbul and other Turkish cities, VM Medical Park Hospital, constitute part of the country's high-standard medical facilities. The service obtainable from them is a complete package that includes FUT (Follicular Unit Transplant), FUE, DHI (Direct Hair Implantation), and various other methods. They have a reputation for following the set standards for global healthcare, attracting international patients as it guarantees effective and safe treatment. With the aid of their customized treatment plans, the health facility is equipped to suit patient preferences and achieve the desired results.
6. Istanbul Aesthetics Plastic Surgery Center
Turkey hair transplant results are arguably the best you can get, and with big names like Istanbul Aesthetics Plastic Surgery Center thrown into the mix, you can't help but agree. This Turkish health facility has specialties in, hair transplant, aesthetic, Brazilian butt lift, and plastic and dental procedures. Also on offer are FUE and DHI hair transplants, Vaser liposuction, and PRP therapy. The patient population on the liturgical center list exceeds 4,000, majorly from Italy, The UK, Spain, Argentina, and Lithuania for beard and hair transplant. Their hair transplant prices range from $2000 to $2100.
7. Medipol University Hospital
Medipol University Hospital's high standard in medical health care has attracted Joint Commission International (JCI) certification, which is among the topmost accreditation bodies globally. Their spectrum of services is quite broad, spanning across multiple specialties. Medipol University Hospital's Hair Transplant procedures aim to provide patients with permanent solutions, the reason behind the hair loss notwithstanding. Their economic packages for international patients are quite attractive, covering accommodation, transportation, language interpretation, global cuisine, etc.
8. Transmed Clinic
Founded in 1994, Transmed Clinic is Turkey's earliest hair restoration clinic. They specialize in dermatology, hair restoration, reconstructive surgery, plastic, cosmetics, etc. Armed with well-equipped research and development, Transmed Clinic is supported in its study on male pattern baldness bythe International Scientific Advisory Committee. From inception to date, the health facility has undertaken the treatment of above 10,000 international patients from 47 countries. Their package deal on hair transplant consists of consultation. Patients also receive hair transplant surgery and the required post-surgery care. Others include accommodation, interpreter services, as well as transfer to the clinic and vise versa.
9. Transes Hair Transplant Center
When it comes to hair transplant issues, the Transes hair transplant center is fast becoming one of the most visited locations within Istanbul. The medical facility is patronized by native and international clients who are attracted by their remarkably effective treatment methods. In addition to outstanding procedures, experts use effective methods for their procedures. Their packages include beard transplant, FUE, direct hair transplant, hair restoration, platelet-rich plasma, hair loss remedy, in addition to the specialist session. 
10. Hair World Turkey
Hair World Turkey has been in operation for over a decade attending local and global patients' needs. They offer eyebrow, beard, and hair transplant services. They are known to leverage the most advanced technology for their hair transplant surgery. To this effect, they carry out their procedures using the newest instruments like sapphire tipped slits. Unlike other tools,  it does not trigger unnecessary trauma to the pores and skin. At Hair World Turkey, each patient's security is assured as the surgeons aim to relax their patients through dialogue before surgery. 
11. Asmed Surgical Center
Asmed hair transplant clinic was founded in 2001 by Dr. Koray Erdogan, the current medical director. Erdogan has been part of many seminars and conferences in America and Europe. He developed a unique Follicular Unit Extraction system, referred to as the "Sequential Technique." Since then, it has been featured in international publications and forums. He has also taken his technique to several international workshops and congresses in Italy, Spain, India, and Malaysia, where he demonstrated and validated it. Erdogan exclusively undertakes the surgical procedure for FUE at Asmed Surgical Center alongside six other doctors who are also specialists in different medical fields.
12. Estetik International Health Group
Estetik International Health Group is among the refined facilities for hair transplant in Istanbul. They offer patients hair transplant services like PRP, Mustache transplantation, FUE, burn scar, hair mesotherapy, and wound transplantation. They have a reputation of keeping their patients well informed by providing them with sufficient info on the particular method they choose to undergo. Also, they furnish them with the advantages and disadvantages of the procedure. Estetik International Health Group also has a presence in other Turkish cities like Ankara and Bursa.
13. Hair Istanbul Clinic
Headed by Dr. Erkam CAYMAZ, Hair Istanbul Clinic offers both local and international patients with services in DHI Hair Transplantation, Sapphire FUE Hair Transplantation, Female Hair Transplantation, and Beard & Mustache Transplantation. The talk about Turkey's best hair transplant clinics cannot be complete without paying homage to Hair Istanbul Clinic. With their 2000–6000 grafts packages, the medical facility undertakes a max of two surgeries daily. Patients can enjoy accommodation, needleless anesthesia, Laser Hair-Line Designer, and before and post-surgery consultations.
14. Cosmedica Hair Clinic
Dr. Levent ACAR is the medical expert in charge of Cosmedica Hair Clinic. Though he was born and bred in Germany, the physician returned to his home country to get his higher academic qualification at Istanbul University. The medical expert began working after a couple of years in 2007 and followed the latest hair transplant procedures. Though the cost of 5000 grafts hair transplant is quite steep, Cosmedica Hair Clinic is known to charge a bit higher than alternative packages. They have six packages for hair transplants, each coming at varying prices.
15. Istinye University Hospital
Istinye University Hospital is established by Medical Park (MLP Care) and Liv Hospital. It has the reputation of being among the top names in the healthcare industry. With competence in all primary medical specialties, the large teaching hospital is also proficient in hair transplantation techniques. This includes DHI Hair Transplantation and Normal Follicular Unit Extraction Hair Transplantation. With its team of experienced physicians and nurses, the health facility is focused on individualized care. As such, they evaluate patients individually to determine their suitability for a particular procedure. Patients who don't fulfill the given criteria are presented with workable alternatives.
16. Liv Hospital Istanbul
Liv Hospital Instabul is known to comply with stringent global standards, performing hair plantation in Hair Transplantation Clinic and Liv Hair Health. Surgeons at the hospital apply the Follicular Unit Extraction technique, which ensures effective and safe hair replacement. Their prices start from $2400 with high-quality services and luxurious conditions of stay. Annually, the health facility attends to over 50k outbound patients. Most of them are international patients majorly from Ukraine, the United States of America, and the Russian Federation. The center provides its patients with a free clinic-airport transfer, free airport-clinic transfer, and translator.
17. Memorial Hospital Bahçelievler
Located in Istanbul, Memorial Hospital Bahçelievler is known for its multidisciplinary medical facilities. The hospital designs are eco-friendly, sporting greenery, and a serene environment.
They facilitate speedy recovery as it contributes to the psychological comfort of a patient. Since hair transplant cost in Turkey 2020 varies from clinic to clinic, Memorial Hospital Bahçelievler charges from $2050 for hair transplant. Patients patronize the hospital from Ukraine, the Russian Federation, and Australia. These patients enjoy free services like translators, free airport-clinic transfer, and vice versa.
18. Dr. Serkan Aygin clinic
Dr. Serkan Aygin's hair-loss treatment practice started in Turkey in 1996. The dermatologist who is part of the International Society of Dermatology offers hair transplant services ranging from DHI hair transplant, Sapphire FUE, as well as beard transplant & hair treatments. He is credited with being in one of the first medical teams that ever performed hair transplantation in Turkey. He is equally one of the leading physicians whose assistance has impacted the global reputation that Turkey currently enjoys in hair transplantation. With many successful years, he is presently preoccupied with supervisory duties at his clinic. He often lectures at international conferences where he presents his hair transplant techniques.
19. Elit Hair Transplant 
Dr. Abdulaziz Balwi performs hair transplant surgery exclusively with Elit hair transplant attending to patients from Europe, Turkey, and the Near East. Elit hair transplant offers patients a new era of fulfillment and happiness. With his unique capabilities, Dr. Balwi and his medical team emphasize the latest science. They do this by attending advanced training that has led them to contribute immensely to the FUE (Follicular Unit Extraction). His team is equally among the first to implement micromotors.
20. Proesthe Hair Transplant Center
Managed by dermatologists and plastic surgeons, Proesthe Hair Transplant Center has its medical facility on Liv Hospital's premises. Their hair implantation is performed with FUE and DHI options, and the center is patronized by patients from Belgium, the UK, Kazakhstan, Germany, America, Uzbekistan, and Italy. Their hair transplant charges start from $2650, and patients are provided with free airport-clinic transfer and vice versa. They also enjoy the services of a translator.
FAQ
Who is the best hair transplant surgeon?
Dr. Mehmet Erdogan, of Smile Hair Clinic, qualifies as the best. He has performed over 5,000 hair implant procedures. A close equal is Dr. Safiye Kurt. He works with Adem&Havva Medical Center and holds a record of performing 4,000 hair replacements. Finally, there's Dr. Koray Urgu of Adem&Havva Medical Center, a reconstructive surgeon that has bagged prestigious awards
How do I choose a hair transplant clinic in Turkey?
It is best to look out for a hair transplant clinic withaccreditation, certification, medical expertise, the success rate of procedures, hair transplant options, and additional services.
Is it worth going to Turkey for a hair transplant?
Yes, going to Turkey for your hair transplant surgery will be worth your while, especially when you consider the cheap rate and special packages. We are yet to factor in the expert medical care.
Where is the best place to get a hair transplant in Turkey?
There is no definite answer to this as individual preferences differ. However, you can pay attention to the number of surgeries a clinic has performed, doctors' experience, success rate, cost, and service quality.
Is it safe to get a hair transplant in Turkey?
Usually, hair transplants are considered to be a safe process. Given the kind of reputation that Turkey has built-in hair restoration surgery, they are listed among the safe countries for hair transplants.
How much does hair transplant surgery cost in Turkey?
On average, you can get hair transplant packages in Turkey for as low as $1,950.
What is the most advanced hair transplant?
The most advanced hair transplant in the world is FUE, as it is very safe and offered by a few clinics globally.
Which is the best country for hair transplant?
It is worth reiterating that the best country for hair transplant is Turkey/ In addition to the advantages mentioned earlier, you will have a plethora of choices with so many facilities offering hair loss treatment.
Why are hair transplants so cheap in Turkey?
Hair transplant is so cheap in Turkey because they have developed special packages that cater to hair transplant patients' overall needs, both local and international. When you charge in packages, you will discover that it will be way lower than charging individually.
Do hair transplants fail?
The safest and most workable solution for hair loss is hair transplantation; the overall results are usually positive. However, there are rare cases where a hair transplant procedure can fail. This can be due to a number of reasons.
What are the disadvantages of a hair transplant?
When a qualified team performs a hair transplant, the procedure should be safe. Still, minor side effects are possible, like achiness on the scalp, temporary swelling, and patients' allergic reactions.
Which age is best for a hair transplant?
The ideal age for hair transplants is 18 and above.
Does hair transplant last forever?
Yes, implanted hair cannot fall, and thus, it lasts forever, however, you may experience this with remaining natural hair but never the donor area.
Where do celebrities get hair transplants?
Celebrity or not, where people go for their hair transplant procedures is a matter of choice.
Do you have to go bald for a hair transplant?
You don't have to go bald to get a hair transplant, the procedure can be performed on women with alopecia or thinning hairline and men with hereditary baldness. Common clients also include people ailed by after surgery scares or scares from an accident.
What is the success rate of a hair transplant?
The success rate for hair transplants is high as long as you go for a good clinic with qualified medical personnel.
How can I hide my head after a hair transplant?
You can use different techniques to hide your head after transplants like distracting attention from the hair, wearing long hair to cover transplant areas, camouflage, hairpieces, and wigs, makeup, etc.
Can you go bald after a hair transplant?
Since hair transplants are meant to last forever, there is no way one can go bald after undergoing a hair transplant procedure.
Can a bald man get a hair transplant?
Yes, hair transplant is targeted at bald men as well as those with thinning hairline.
How bald is too bald for a hair transplant?
Some people believe that they have gone too bald for a successful hair transplant. But the truth is that there is hope for receding hairlines everywhere. As long as the client still has a few viable follicles, restoration is not entirely ruled out.
Why is Turkey best for hair transplant?
Turkey is considered the best location for hair transplants for several reasons. First, they are reputed to have the best medical personnel in the field. Also, they offer affordable prices, which are considered cheap when compared to other countries. Even better, the patients enjoy packages with accommodation, transportation, and delicious cuisine inclusive.
Which country has the cheapest hair transplant?
Turkey is the country with the cheapest hair transplant charges with its average rate of$1,950 compared to Poland's $4,500; South Korea's $6,500, Europe's $7,200; and Great Britain and the US that charge even higher.
How many hairs are 4000 grafts?
4,000 grafts by FUT should be approximately 8,000 hairs.
How long does it take to recover from a hair transplant?
Post-hair transplant recovery timeline is dependent on the method used; averagely DHI, FUE, and robotic hair transplant can have a patient back to work within two to five days. Strenuous activities can be resumed within five to ten days, according to ISAPS. However, patients that underwent FUT hair transplant will take a couple of weeks to recover.