Top 10 Foundations For Dark Skin 2023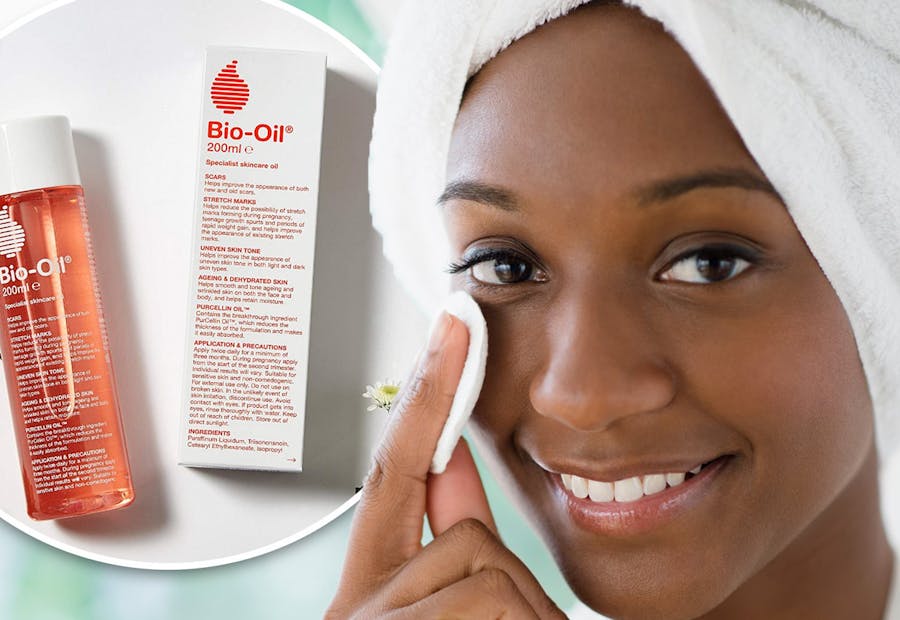 Foundation is one essential makeup product that cannot be overlooked. It gives a base upon which your entire makeup look is based on. Due to its essentiality, there is an incredible number of foundations on the market. It is so many that it can be very difficult for you to choose from as they range differently in terms of texture, coverage levels, and finishes.
Previously, shade ranges were not much of a deal. And this made it difficult for women of color, especially dark-skinned women, to find the right foundation for their skin tone. The nearest solution was to mix two or three shades of foundation and hope it matches your skin tone most slightly. Fortunately, in recent times, there have been lots of talks about inclusivity, and many beauty brands are getting the message.
Thus, by creating foundations of different skin shades, there is a foundation for anyone and everyone. That means there is no need to search tirelessly for a foundation that matches your skin tone or, in some cases, mix and match multiple products just to fit your shade. But finding the perfect skin shade is only one factor to consider. There are other considerations to be made when picking out the perfect foundation.
One of these includes skin type. Thus, if one has oily skin, she should pick a foundation suitable for her skin type to avoid irritations to the skin. There are also available on the market foundation for dry, combination, and even sensitive skin. Other factors include the finish (dewy, matte, or natural), coverage (light, buildable, full, or medium), texture (liquid, stick, cream, powder, etc.), and so on.
Some benefits that come with foundation can be attributed to modern beauty technology. Thus, in some foundation, there is the inclusion of skincare ingredients that helps to address skin issues like aging, sunburns, and excessive sebum production. Here are some of the top 10 foundations for dark skin you can incorporate into your makeup routine.
1.    Fenty Beauty Pro Filt'r Soft Mate Longwear Foundation
Fenty Beauty is a beauty and lingerie brand created by popular musician Rihanna, whose government name is Robyn Fenty. The Fenty Beauty Pro Filt'r soft matte long-wear foundation has proven to be a Godsend production, especially for women of color. It served as a wake-up call to other beauty brands to be more inclusive in their productions.
This foundation is considered one of the best as far as foundations for dark skin go. It came in 50 shades during its debut, so you are sure to find your skin tone amongst those. This liquid and buildable foundation contains pineapple and papaya essence. It has medium to full coverage, giving off a natural, shine-free, soft matte finish.
As its name depicts, the Fenty Beauty Pro Filt'r Soft Matte Longwear Foundation can last in any season and is also suitable for all skin types, including sensitive skin. It is also sweat and heat-resistant. Due to this quality, it is not suitable for people with dry skin. The price ranges from $38-$40.
2.    Huda FauxFilter Foundation
This foundation comes in 39 different shades, which can create a very good base for your makeup and can hide scars, hyperpigmentation, blemishes, or dark spots. It is a full-coverage formula that gives your skin a vibrant surface. It would be best if you were careful when choosing such a foundation of a darker shade since opting for the correct undertone can do wonders for your makeup.
This foundation gives off a long-lasting matte finish and an even base and is water-proof, so don't worry about your makeup falling apart on a rainy day. The Huda FauxFilter has no fragrance, so it is great for those with sensitive noses. However, a disadvantage of this foundation is that it dries up easily, making it difficult to blend it properly into your skin.
 This foundation costs about $40 in most beauty stores.
3.    Natural Radiant Longwear Foundation (NARS) All Day Luminous Weightless Foundation
The NARS All Day Luminous Weightless Foundation is a long-lasting light foundation that comes highly recommended to all beauty enthusiasts. This foundation comes in 34 shades, including warm, red, and neutral undertones, and is highly pigmented. It also offers smooth and full facial coverage with a matte finish and covers skin discoloration.
A little goes a long way when applying this foundation. A dislike most users of this beauty product complain about is that it can hold onto dry patches on the skin. You can get this foundation for around $60 in most stores or probably lower in Walmart.
4.    Estee Lauder Double Wear Stay-In-Place Foundation
The Estee Lauder Double Wear Say-In-Place Foundation is another favorite of many makeup fans. This foundation comes in 56 shades with several undertones for your skin shade. This beauty product is suitable for all skin types, but those with oily or combination skin will appreciate it more due to its long-lasting matte finish.
This formula gives off medium to full coverage and even has an addition of SPF 10, a valuable benefit for your skin. This foundation costs about $50, which may be expensive for some, yet worth it as it does not settle into fine lines or wrinkles. That makes blending very easy and gives off a smooth and flawless finish.
5.    Clinique Stay-Matte Oil-Free Makeup
This formula is available in a variety of 20 shades with medium coverage and has a natural matte finish. This foundation is more favorable for those with oily or combination skin as it controls sebum and lessens the appearance of excess shine on the face. The Clinique stay-matte oil-free makeup foundation has a lightweight gel-like texture and can serve as a base for makeup for up to eight hours.
To enable a more matte finish, apply powder over this foundation. This formula, however, is known to oxidize. You can find this foundation in shops for around $35. 
6.    Lancome Teint Idole Ultra Long Wear Foundation
This foundation is a friendly recommendation for those looking for a no-makeup makeup look. With over 50 shades to choose from and a bonus of SPF 19 for sun protection, this beauty product offers full coverage with a natural matte finish. This foundation has a lightweight texture and is so hydrating that you may mistake it for a tinted moisturizer at first glance.
What most users of this product do not like about it is its oxidizing nature. You can get this product in shops around you for $52.
7.    Uoma Beauty Say What?! Foundation
This foundation is a hydrating formula available in 51 shades, yet, it gives off a vibrant matte finish. The Uoma Beauty Say What?! Foundation contains a special blurring technology that allows the look of a perfect base. It achieves this feat by reducing the appearance of large skin pores and fine lines.
This foundation offers full coverage for your face and is comfortable and long-lasting. You can get this product for about $40.
8.    Maybelline Fit Me Matte + Poreless Foundation
The Maybelline brand is popular in many beauty circles, and they have even managed to penetrate the African market. One of their most popular products in Africa is the Maybelline Fit Me Matte+Poreless Foundation. This foundation has a lightweight liquid texture, making it easy to blend, leaving behind a matte finish and giving off a flawless look that lasts all day.
This formula is suitable for those with normal to oily skin. It also minimizes pores for a perfect finish. The foundation comes in numerous shades. Some of their popular shade for dark skin include golden caramel, classic tan, warm honey, coconut, warm sun, etc. This foundation offers a medium coverage look that can make you feel confident all day long.
Aside from its wonderful qualities, this Maybelline product is affordable as it costs $8.
9.    Iman Cosmetics Second To None Stick Foundation
Stick Foundations are loveable; the ease of applying your makeup is travel-friendly and not messy compared to the liquid foundations when they get spilled. They equally deliver excellent results as well. After swiping the foundation on your face, you only need your slightly wet sponge or foundation to blend it out.
The Iman Cosmetics Second To None Stick Foundation comes in 14 shades. It offers medium to full coverage with a natural matte finish. This formula is quite affordable as it costs around $25. What most users do not like about this product, despite its great quality, is that it contains a small amount of foundation, which can finish early.
10.  Smashbox Studio 15-Hour Wear Hydrating Foundation.
This liquid foundation is probably one of the bestseller foundations on Amazon because it comes in 40 different shades. And as its name clearly states, it gives the wearer a long-lasting feeling of confidence when applied. It is an oil-free product and suitable for those with skin types ranging from dry to normal skin to combination and oily skin.
When it comes to this formula, a little goes a long way, and also, unlike other foundation products, it does not oxidize, nor does it settle into fine lines. The Smashbox Studio 15-Hour Wear Hydrating Foundation offers medium to full coverage with a natural matte finish. You can get this product for around $30.
FAQs
1.   Should the foundation be lighter or darker than your skin tone?
When unsure about your skin tone, choose a foundation that is closely lighter to your skin tone. It is better to choose a slightly lighter shade than a darker one so that when you apply it, you do not look darker than the other visible parts of your body.
2.   Which foundation color is best for dark skin?
We all have different shades of skin. The fact that person A is dark and person B is dark too does not mean they can use the same shade of foundation since there are different shades of skin tone. And when choosing foundations, opt for those with a natural matte finish.
3.   How do you pick a foundation color?
When picking a foundation color for your skin shade, you must first determine your skin's undertone. There are three undertones you ought to look out for; warm, cool, and neutral skin undertones. To find out which category you fall into. To do this, observe the veins on your wrist. If they look green, you have warm undertones. If they look blue, you are cool-toned.
 You have a neutral undertone if there is a mixture of blue and green veins. So, if you have warm undertones, a foundation with gold or yellow undertones is suitable for you. If you belong to the cool side, a foundation with pink undertones will work best for you.
4.   What type of foundation is best for my skin type?
Your skin type determines the type of foundation you should use. If you have dry skin, opt for hydrating foundations so that they can retain moisture in your skin and give off a better appearance. An oil-free foundation or powder is suitable for oily skin girlies.
5.   Is it better to apply foundation with sponges or brushes?
Most people have different ways of applying their foundation. This depends on what they want to achieve with their look at the end of the day. Some apply foundation with their fingers, with wet sponges, or with a foundation brush. Fingers help to naturally apply foundation. This is because the fingers are naturally warm, which helps the foundation to blend into the skin easily.
On the other hand, foundation brushes help create a full-coverage look. They evenly spread foundation over the skin while wet sponges allow for a flawless finish.
Conclusion
In a nutshell, you should consider some foundations for dark skin in your beauty and makeup regimen. Gone are the days when you have to mix foundations to get your skin shade. Foundation creates a good base for you to apply your makeup. No wonder it is the first thing to apply when beginning your makeup. It would be best if you got a quality foundation so that your final look is flawless.