Top 10 Best Primary Schools in Ghana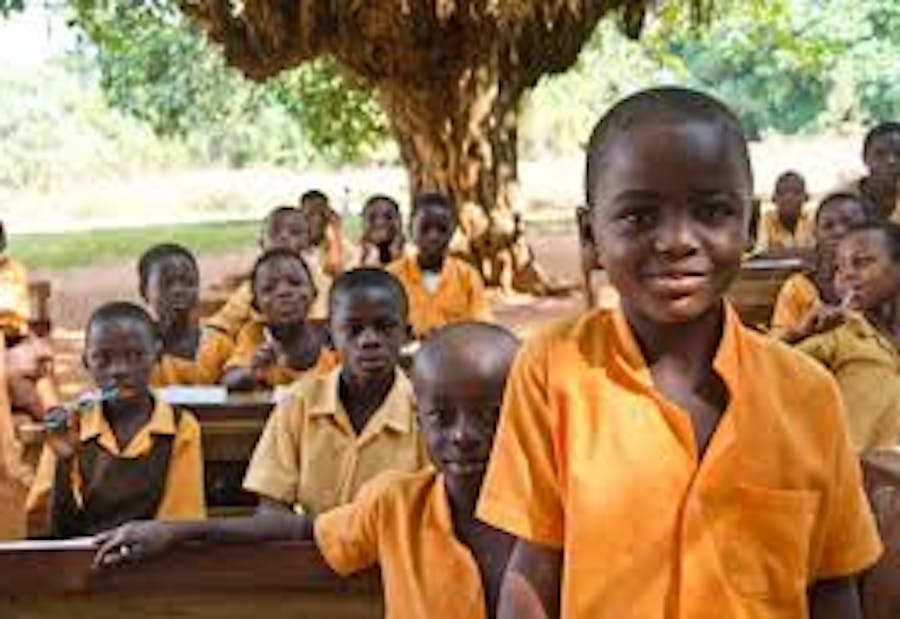 The competition between primary schools in Ghana keeps getting more engaging. Parents want their children to attend the best primary schools in Ghana and even nursery schools right from the get-go. This is to give them an upper hand when applying for local and global high schools as well as colleges. Altogether, it fosters the need to consistently up their game and to become more attractive to customers. 
Since 90% of Ghana's children now have the opportunity to attend school and the country is generally in the middle-income range, more parents can afford to send their kids to expensive primary schools with a higher global educational curriculum.
Are you a parent looking for the top primary schools in Ghana? Then you are in luck! In this article, I shall discuss the top 10 best primary schools in Ghana, where to locate them, and their educational structure.
Before I delve, here is one important thing to know. If you're moving to Ghana permanently, buying land and building your own house might work out cheaper than renting long-term.
If you need more information on buying land or buying a property in Ghana, please click here to join this Facebook group I created. I regularly add available lands for sale from all over Ghana, including Aburi, Accra, Kumasi, and more. I have personally visited each plot and and checked the land's ownership at the land's commission.
Let's now explore the top 10 best primary schools in Ghana.
1. Galaxy International School
Galaxy International School is one of Ghana's most recognized primary schools, located in Cantoments Accra. It was set up 19 years ago to provide day and boarding facilities to children from foreign-based families, children living in Ghana and Ghanaians living abroad. 
The school has two campuses, the preschool and primary school located at East Legon and a high school campus located at Adjiringano. It is a science-based school with up-to-date teaching facilities and has received 60 international awards and laurels. 
With 412 students from over 37 different countries currently enrolled in the school, it is an excellent convergence of global cultures. You can apply physically or online; scholarship opportunities are also available for students who need them. Contact Galaxy International School on +233 302 911646 for more information.
2. Kay Billie Klaer
Kay Billie Klaer was named after Kay Ensworth, Billie Philbrick and Betty Klaer-Mills who befriended and supported its founders Awo and Akrofi Dzietror. It is located near American in East Legon, Accra and currently has about 550 students and 60 staff.  The school's facilities include an infant school, a nursery school, a kindergarten, a primary and a junior high school. 
Their vision is to enable students to develop their full potential to become visionary leaders in their respective fields and solve global problems. Additionally, their core values include discipline, determination, integrity and courage. Contact them on +233 242500 751 for more information.
3. Alsyd Academy
Alsyd Academy began 1977 with only three boys and six girls in attendance. The students sat the Common Entrance Examinations with a 100% pass rate. Since then, the school has maintained its 100% pass rate, even though the changes Ghana's educational system. 
It is located in Roman Ridge Accra, with its facilities comprising a kindergarten (KG), Lower and Upper Primary School and Junior High School. Additionally, the school currently has 59 staff members with 671 students enrolled. It is well equipped with a modern science lab, a sports field, an ICT lab, and a workshop for students. 
You can contact them via phone at +233 302783071 for more information.
4. Faith Montessori
This well-renowned primary school was opened in April 1988 by Mr. and Mrs. Oswald Amoo-Gottfried. Here's an interesting fact, it started as a nursery inside their residential home. Since then, its student population has grown to 660 with a 13:1 student-teacher ratio. 
The ratio ensures that students get the maximum attention and support they need to thrive. The school aims to offer students a proper and enabling environment for astute, productive, and excellent academic work. The students consistently record a 90% average pass rate in their International General Certificate of Secondary Education (IGCSE)  and A-level examinations. 
Their facilities include nursery, primary and secondary schools with up to date science and computer laboratories, a career guidance and counseling unit, a school clinic, and transportation services. Contact them on +233 302331275/6 for more information.
5. Alpha Beta School
Starting in September 1988, Alpha Beta School is one of Ghana's most popular Christian schools. The founders, Sammy and Florence Adjepong, established Alpha Beta as a preschool with six children aged 2 – 3 years in their Dansoman home. 
The success of the preschool paved the way for a kindergarten, primary, junior secondary school and a senior secondary school. It is located in Dansoman Accra and has 104 staff and a total of 768 students. Courses taught at the primary school include French, Mathematics, Music, Leadership and English. 
With 23 international and local awards under its belt, it is still one of the most sought-after schools for enrolment in Ghana. They can be contact on +233 0302 308002 or +233 020 252 2278 for more information.
6. Morning Star School
Morning Star School is a private Christian educational institution established in 1965 by Mrs Esme Praah Siriboe. For over five decades, it's been a community of learning and service that caters to formal learning experiences from early childhood to high school. The school does this by using both the local and international curricula. 
Some of the subject offered in the primary school include Music, Computer Literacy, French, Physical Education, Library Skills and History. Through the hard work and dedication of both staff and students, Morning Star School earned 15 local and international awards since its inception. 
You can gain admission online or in person. 
7. Queensland International School
Founded by Dr I.K. and Mrs Paulina Adjei-Maafo on the 21st September 1999, Queensland International School has made impressive strides in its quest to become the first-choice nursery, primary and junior high school in the country. The school mission is to provide high quality and resounding foundation in education as well as moral training to prepare pupils for a worthwhile career. 
You can find the school at Regimanuel Estates in Accra. To further equip the 282,673 student population for the future, they have 112 certified teachers on the ground. The consistent 97% pass rate across all levels of education and a 100% satisfied parent rating makes it one of the best primary schools in the country. 
All applications can be submitted online, or you can visit the school to do it in person. Contact them on +233 206969862 for more information. 
8. The Hilltop International British School
Cambridge Assessment International Education accredits this school and is also a member of the British Council. Located in Daban Kumasi, Hilltop International British School was founded in 1997. Their mission is to provide a sound holistic education for academic excellence in a guided and secure environment. 
Programs studied at the primary school include French, Music, English, Religious Studies and Physical Education. Students also have the opportunity to take the prestigious IGCSE and A level examination. You can contact Hilltop International British School on +233 32 299 9229.
9. Lincoln Community School
This school is one of the most diverse in the country with 60 nationalities represented in the student body and 13 nationalities represented in the teaching faculty. It comprises an Elementary School, Middle School and High School with 750 students from over 50 countries. 
It was formed in 1968, and the mission is to "Learn, Lead, Connect". Note that it is an art-based school following the US educational curriculum. Contact them on +233 302 218 100.
10. Ecole Ronsard Bilingual School
It is one of the few bilingual primary schools in the country as such, 60% of the primary subjects are taught in English, and 40% are taught in French. Founded in 2009 it is situated in East Legon Accra and has the capacity to accommodate 250 students. 
In its curriculum, the school adopts the challenging Cambridge International Primary Programme (CIPP) which fosters creativity, problem-solving and critical thinking in students. Subjects taught include World Religion, ICT, Geography and History. It has a creche, nursery and secondary school in addition to its primary school. They can be contacted on +233 577 682 060.
Conclusion
Well, there you go. These are some of the best primary schools in Ghana. Based on the merits used in adjudging the best primary schools, you will notice that most of these picks are private schools. This means that their fees are significantly higher than what you'll find with their public counterparts. 
Also take note that a lot these schools are located in the capital city of Ghana, Accra. I believe this article will make your search for the best primary schools in Ghana easier. Don't forget to share this article and leave a comment if you have any questions.
FAQs
Which region has the best schools in Ghana? 
When considering a school, the best has to offer a few things like infrastructure and facilities, academic performance at WASSCE and BECE level, a substantial learning curriculum and many more. 
The region with the best senior high schools is Central Ghana. It's populated by top schools such as Wesley Girls SHS, St. Augustine's College, Mfantsipim School, Holy Child School and Adisadel College.
The region with the best primary schools is Greater Accra. Alpha Beta, Faith Montessori, Morning Star School, Alsyd Academy, Galaxy International School and Queensland are all located there.
Which school is the best SHS in Ghana? 
In Ghana, for a Senior High School to be adjudged, the best is must first be a "Category A" school. Category A schools are the most in-demand and highest-ranked schools in the country. Currently, Wesley Girls Senior High School is the best SHS in Ghana, according to the West African Examinations Council (WAEC) ranking. 
Other high-ranking Category A high schools include Holy Child School, St. Peter's Senior High School (one of the best schools in the Eastern Region), and Presbyterian Boys' Senior School (one of the top 10 SHS in Greater Accra region).
Which school is the biggest in Ghana?
The types of schools typically rank among the biggest are senior high schools due to their high intake rates and large campuses. With a student population of approximately 3,515 and a teaching staff of 150 as of 2020, Keta Senior High Technical School (Ketasco) is the biggest school in Ghana. 
Other huge schools in Ghana include Presbyterian Boys' Senior School (PRESEC), with a student population of approximately 3000, and Ghana National College with a student population of about 2800.
Does Ghana have a good education? 
Ghana's educational system is progressing slowly but surely. With more international curricula in the educational system, the students are better equipped to compete globally. 
Is Ghana a rich or poor country?
It is one of the wealthiest countries in Africa and is the second-largest producer of cocoa globally behind Ivory Coast and Africa's second-largest gold producer behind South Africa. The country recently discovered oilfields off its shores in 2008, with analysts predicting that the oil reserves found could fill millions of barrels. 
It is blessed with minerals like bauxite, diamonds, oil and manganese and has been consistently named as one of the world's fastest-growing economies. To top it all off, Ghana was the first Sub-Saharan African country to achieve the Millennium Development Goal 1, with a target to cut extreme poverty by half. 
Although Ghana has made significant progress in poverty reduction, there are still many poverty-ridden neighbourhoods. This is most likely due to inadequate leadership and the misuse of resources by the government.
Where does Ghana rank in education?
Global educational system rankings are based on a myriad of factors. These include the skill level of the workforce, the digital literacy of the citizens, the quality of education, and many more. Considering all these factors, Ghana is placed 104th in the global education system ranking and 12th in Africa. 
Who is the best student in Ghana?
On 6th April 2020, Nana Adwoa Sereboo was named one of the top students in Ghana's 2019 West African Secondary School Certificate Examination (WASSCE) ranking.
Which region has the most senior high schools in Ghana?
The Ashanti region holds the record for having the most significant number of senior high schools (145). Out of this number, 105 are public schools, and 44 are private. The Eastern Region follows in closely with 112 (82 being public and 30 being private)
Which senior high school is the oldest in Ghana?
Mfantsipim School is the oldest high school in Ghana. It was established in 1876, by the Methodist Church to foster the moral, intellectual and spiritual development of the Gold Coast's inhabitants. Previously the school was known as Wesleyan High School, and the first headmaster was an 18-year-old named James Picot. 
The alumni gave it the nickname "The School" since many other schools in Ghana, such as Prempeh College, were founded using the students of Mfantsipim School. With the school colours crimson and black, Mfantsipim School currently has a student population of over 2500 and staff strength of about 147. 
Its sister school is the Wesley Girls Senior High School, and its rival schools include Adisadel College and St. Augustine College.