10 Best Black Skin Care Products for Dark Spots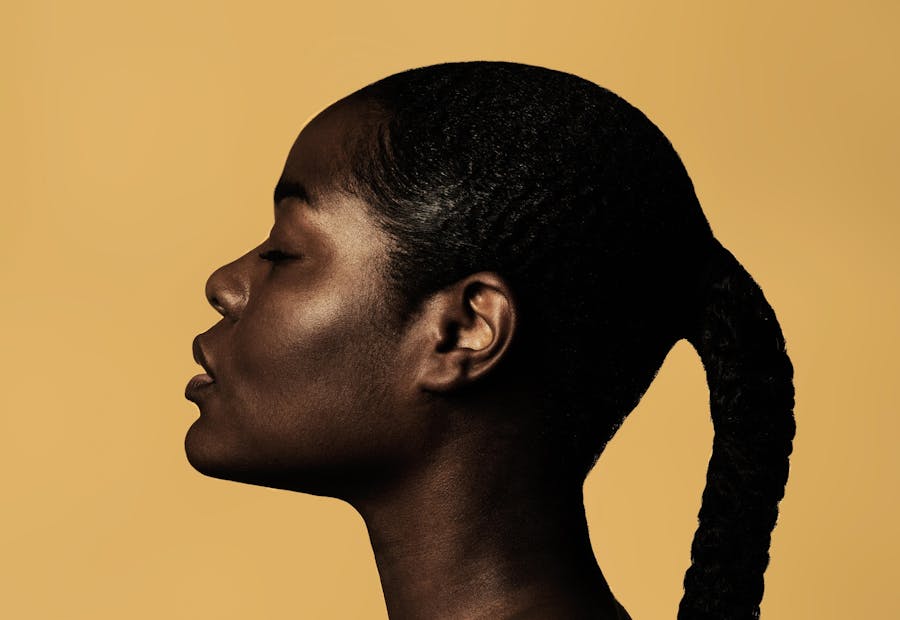 Hyperpigmentation is a skin condition that leaves darker pigments in specific spots on the skin, causing an uneven skin tone. The accumulation of excess melanin in those areas where the skin was damaged from acne or other skin problems, will need to heal appropriately before the scars fade. Hyperpigmentation is particularly common with people of color, because of the presence of more melanin in the skin.
Even though your skin is appropriately healing from certain skin conditions, having dark spots on your skin can most times be disturbing. If you're looking to improve the appearance of your skin, and eliminate dark spots, then this article outlines 10 of the best products to remove dark spots, particularly for dark skin. 
1- TruSkin Vitamin C Topical Facial Serum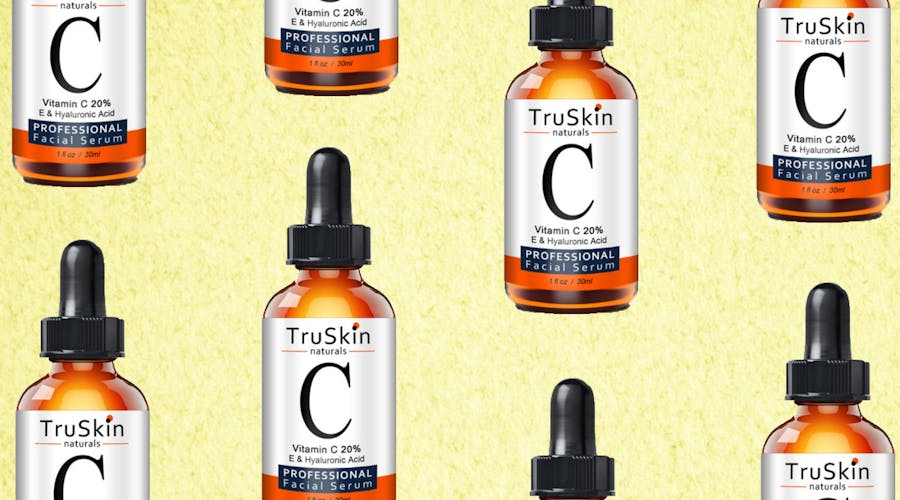 The secret behind TruSkin's Vitamin C Serum powerful features is its advanced antioxidant composition. Formulated in the most natural way, this serum is perfect to achieve an even glow in your complexion. This dark spot corrector has three major active ingredients which are Vitamin C, Vitamin E, and Hyaluronic acid. These ingredients safely fade dark spots from the skin, while ensuring a healthy luster in generated. Vitamin C in particular, is great for combating hyperpigmentation on the skin, while ensuring collagen production is boosted. More essentially, Vitamin C is great for naturally stopping and healing free radical damage on the skin, for a more youthful and vibrant appearance. 
The antioxidant, Vitamin E is also great for smoothing and softening the skin, while protecting and strengthening the natural barrier on the skin. Another ingredient in this formula, Hyaluronic acid, also provides multiple benefits on the skin, leaving it looking softer and smoother, while appropriately healing wounds faster. The combination of these three ingredients, provides groundbreaking skincare results on all skin types and skin tones. 
In addition to this, the TruSkin Vitamin C Serum also provides anti-aging benefits, making it a perfect fit for individuals of all ages. These anti-aging properties help the skin to be firmer, brighter, while reducing signs of wrinkles and sun spots. Other essential ingredients in this serum include Aloe Vera, Witch Hazel, and Jojoba oil, amounting to a perfect 72 percent organic composition, ensuring your skin gets the right dosage of healthy nutrients. 
2- Clinique Even Better Clinical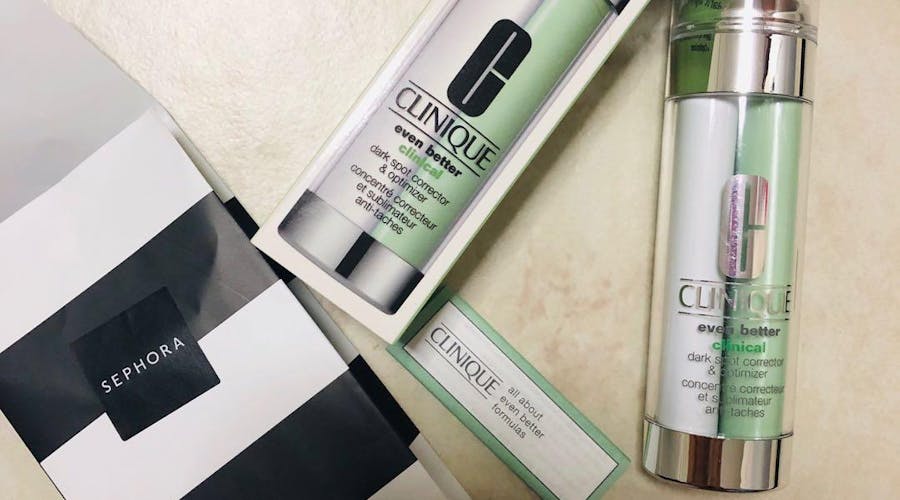 If you're in search of a trustworthy brand for all your skincare needs, then Clinique is a go-to source. This brand has sold products in over 140 countries, which indicates you can bank on them for skincare regimens any day. Particularly, Their Even Better Clinical Dark Spot Corrector embodies the finest of ingredients to deliver exceptional results to your skin. This formula contains turmeric extract, which is a natural ingredient quite helpful to the skin. It promotes all-round wellness, helps to tackle inflammation, and also reduces the possibility of premature aging, such as formation of wrinkles or age spots. This ingredient also builds collagen, helping your shin to feel and look healthier. 
Another essential ingredient contained in this formula is Grapefruit extract. This ingredient helps tackle a lot of skin problems with its antiviral, antifungal, and antibacterial properties. It also effectively handles acne and dermatitis, which is an extra bonus for your skin care routine. Lastly, salicylic acid, gotten from willow bark extract, included in this formula, helps to unclog skin pores, shed debris off the skin, and makes the skin appear brighter in days. Salicylic acid helps to increase the rate of cell turnover, which fades dark spots faster than most ingredients. Insightfully, this ingredient helps to reduce the chances of having another acne breakout. 
The Clinique Even Better Clinical Dark Spot Correctors gives an all-round skincare treatment, with dark spot correcting, skin repairing properties, and anti-aging benefits. This inevitably ensures your skin looks and feels much healthier after using this product. 
3- Evagloss Lightening Serum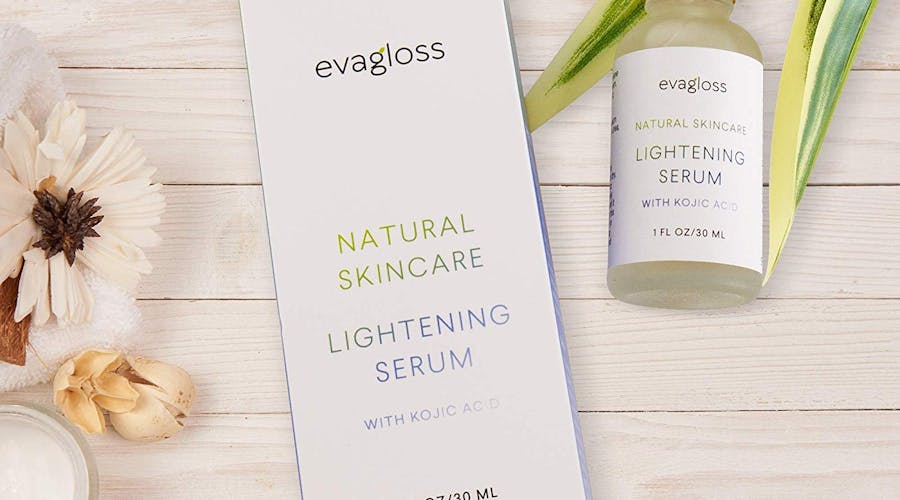 The most exciting feature about the Evagloss Lightening Serum is its assured effectiveness. Multiple users have attested to the fact that this serum is great on the skin, and it works wonders. Specifically, it works well on individuals of all ages, without any irritable feeling or sensitivity on the skin. Another thing that guarantees the subtle yet effective use of this serum, is its natural composition. It doesn't have harsh chemicals in its ingredient mix, ensuring your skin gets the proper nutrients it requires to recover. More so, the natural composition of the Evagloss Lightening Serum makes it efficient for daily use without any adverse effects.
Another brilliant feature of this serum is its light texture. This formula has a water-like composition that's easy to apply, and feels refreshing on the skin. Its light composition is one of the reasons many users enjoy using this product. Amazingly, the Evagloss Lightening Serum can also be used on all areas of the body, even on the underarms, for effective lightening results, and dark spots correction.  It can even be used on sensitive parts of the body, such as the genitals, for noticeable dark spot correction within a short period of time. 
The Evagloss Lightening serum contains effective ingredients like Kojic acid, which safely combats hyperpigmentation; and Fullerene, which tackles free radical damage with its strong anti-oxidation capacity. This serum also contains Arbutin for better dark spot removing results in days. 
4- EnaSkin Dark Spot Corrector for Face and Body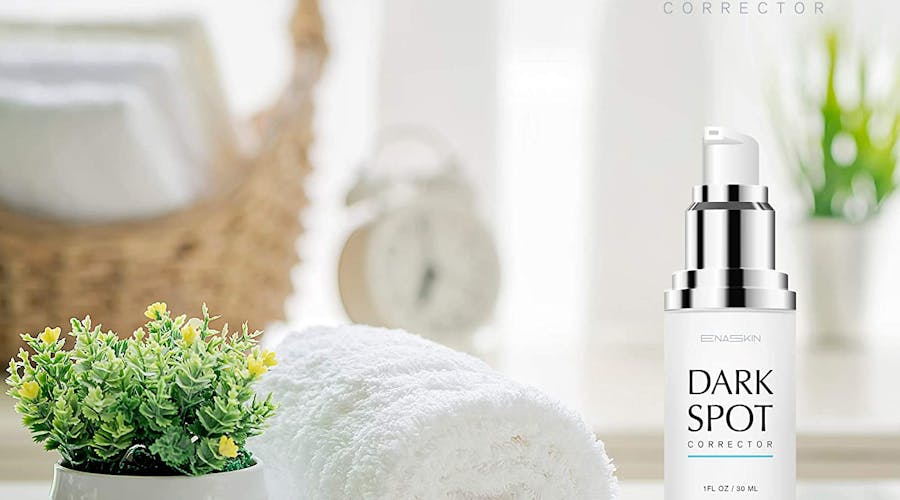 The EnaSkin Dark Spot Corrector is a powerful dark spot corrector simply because it was formulated for both day and night use. Its composition ensures best results to the skin during the day, while optimally fading away the dark spots at night. Specifically, the ingredients in this formula forms a protective barrier on your skin during the day, to protect it from adverse causes of discoloration or hyperpigmentation. With this process, the skin gains the advantage of better luminous properties. More so, during the night, this formula naturally bends with the tone of the skin, to remove sun burns, acne scars, and all other forms of dark spots on the skin. 
Thankfully, the EnaSkin serum easily tackles all types of spots. It conveniently removes spots that are well-defined and clear to the eyes, and spots that are tiny and not easily seen. This changes the overall appearance of the skin within a short time. The skin begins to radiate effortlessly, looking brighter and smoother. With continuous use, this serum guarantees a healthier skin barrier, with enough nutrients to further protect the skin from damage. 
To ensure this serum delivers powerful functions, the EnaSkin Dark Spot Corrector comes with a combinations of dark spot removing compounds, boosting compounds, and anti-aging ingredients. All of these work together to ensure the skin fully reaches an even skin tone. Even better, the texture of the serum is smooth and light, and is able to penetrate the skin effortlessly, for more control and effectiveness. 
5- Palmer's Cocoa Butter Formula Eventone Fade Cream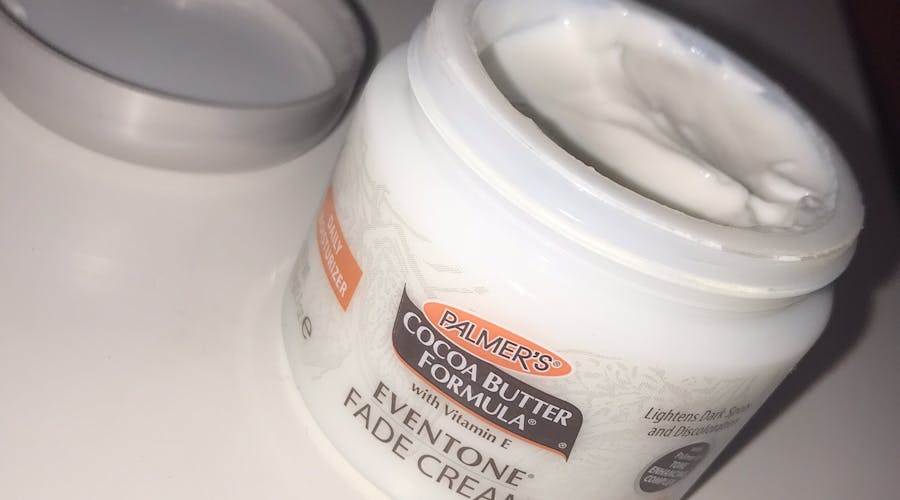 The Palmer Cocoa Butter Formula has one special ingredient that makes it unique – cocoa butter. Particularly, cocoa butter is great for dark skin due to its natural composition that helps build a unified skin tone in a short period of time. This key ingredient effectively tackles hyperpigmentation, and is suitable for all skin types. The major aim of the Palmer Cocoa Butter Formula is to deliver an even tone to the skin by combating multiple forms of discoloration, dark spots, sun burns, and even age spots. To ensure a smooth and soft texture of skin is achieved alongside, vitamin E was also incorporated into this formula to deliver nutrients into the skin. This will also increase the firmness of the skin, while building a healthy structure for a better glow. 
The Palmer Cocoa Butter Formula combines the finest of ingredients, in an all-natural mix, to ensure every dark skin is able to recover appropriately. This formula also incorporates sunscreen to reduce the chances of darkening of the skin after using this cream. Since vitamin C was added into this formula to help tackle free radical damage and for a vibrant glow, the sunscreen acts as support to achieve an overall healthier skin. 
Specifically, ingredients like soy was also included for more luminosity to the skin, which will be observed after a period of time; while Licorice extract was incorporated to achieve the perfect distribution of a soft texture where the formula is applied, with a unified skin tone. 
6- Tetyana Dark Spot Corrector Brightening Serum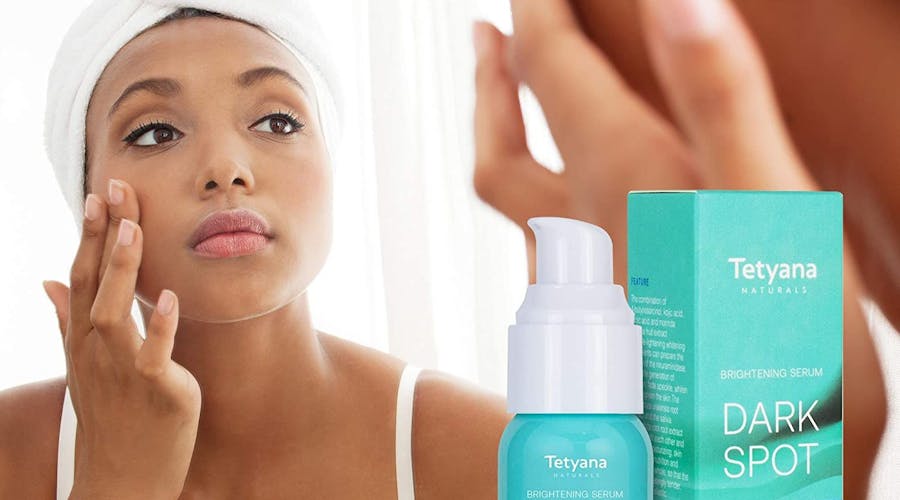 The strongest feature that the Tetyana Dark Spot Corrector Brightening Serum has, is its ingredient mix. Comprising of multiple ingredients that are have been attested to be effecting against hyperpigmentation, this product is an excellent choice for all dark skin individuals. Particularly, this formula contains 4-Butylresorcinol which, and according to research, may be better than most active ingredients for dark spots. The active ingredient, 4-Butylresorcinol gently fades dark spots on the skin by reducing the action of other agents responsible for producing melanin. Therefore, this formula intelligently targets the root of most hyperpigmentation on the skin. 
The Tetyana Dark Spot Corrector Brightening Serum effectively tackles a lot of hyperpigmentation problems including acne scars, freckles, age spots, and even sun spots. Amazingly, this formula can be used on different parts of your body, ensuring you achieve a healthy glow in a short period of time. Apart from 4-Butylresorcinol, interestingly, this serum contains an array of other effective ingredients, working together to deliver safer and faster results. Some of these ingredients include, Kojic acid, lactic acid, and even salicylic acid for better skin improvement. 
The ingredient, Morinda Citrifolia extract, was also included to perfectly nourish the skin, and reveal a vibrant look. Other natural ingredients contained in this serum provide anti-aging benefits, by reducing the appearance of wrinkles, and also tightening the skin. The overall composition of the Tetyana Dark Spot Corrector Brightening Serum works together to reveal a brighter and more natural skin tone, ensuring you have a youthful vibrancy in a short amount of time. 
7- Ambi Skincare Fade Cream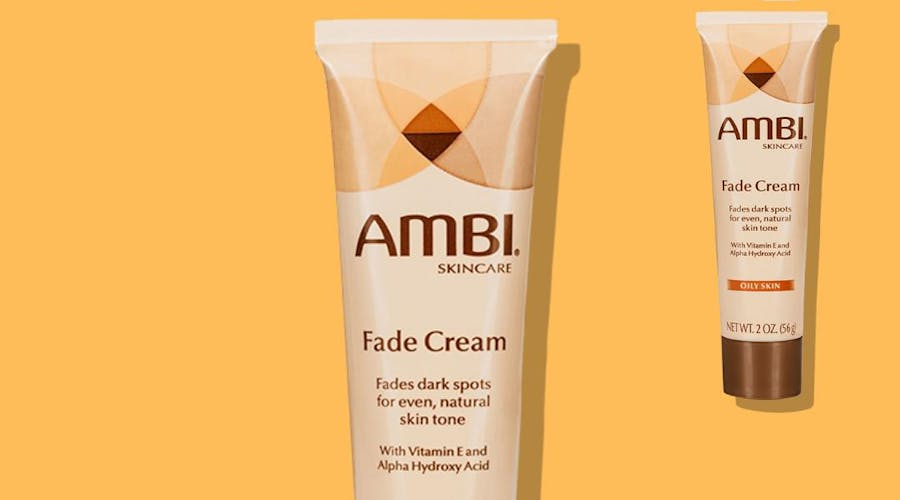 The Ambi Skincare Fade Cream is a great choice for removing dark spots on dark skin simply because it incorporates the dermatologically-recommended ingredient, hydroquinone. Dermatologists have referred to this ingredient as the most effective medical-grade agent that safely removes hyperpigmentation from the skin. This is because hydroquinone effectively reduces tyronsinase, which is responsible for producing new melanin on the skin. The more effectively hydroquinone reduces the activity of tyrosinase, the lighter the skin appears with an even complexion. 
It comes in a recommended composition of 2 percent to ensure the skin remains healthy without getting irritated or becoming sensitive. This is also the recommended dosage for all dark skin. Being an FDA approved ingredient, while being backed up by multiple researches, the Ambi Skincare Fade cream is great for all dark skin individuals to safely remove hyperpigmentation from their skin. The Ambi Skincare Fade Cream helps to achieve a more natural skin tone, by effectively handling blemishes and discoloration on the skin. Even better, the formula is enriched with sun screen, to prevent the skin from darkening even after use. 
This formula from Ambi Skincare, also comes with other essential ingredients, such as vitamin E, to help soften and create a smoother texture on the skin. More so, alpha hydroxyl acid has been incorporated to achieve better results in the long run. Since Ambi Skincare is a trusted skincare brand for dark skinned individuals, leading up to 50 years, this product is one of the best choices to deliver exceptional results to your skin.
8- InstaNatural Dark Spot Corrector & Remover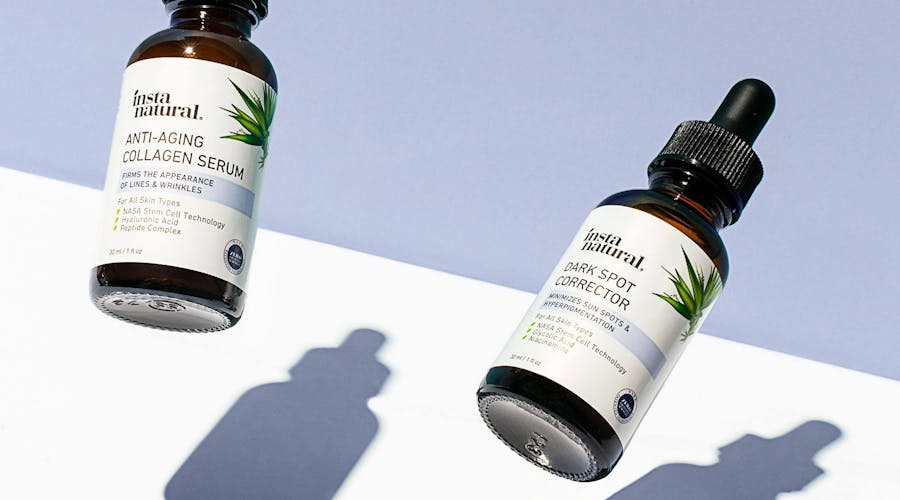 This dark spot corrector from InstaNatural comes with impressive features, making it a great choice for dealing with hyperpigmentation. Specifically, this serum was created to have an advanced formula that deals with the after-look of inflammation, leading to hyperpigmentation. It effectively handles acne scare, sun spots, and all other forms of blemishes. What guarantees its effective composition is Niacinamide. This key ingredient gives the skin a healthy resistance to external factors, which can cause overproduction of melanin in some areas. More so, Niacinamide also appropriately heals the skin internally to reveal a glowing and more unified skin tone.  
Apart from its splendid composition to help with scars and blemishes, this formula also contains an array of natural anti-aging ingredients. These ingredients fight against wrinkles, and tightens the pores to reveal a smother appearance on the skin. Even better, Glycolic acid was incorporated to boost the cells in the skin, and rejuvenate dull skin for a healthier glow. The InstaNatural Dark Spot Corrector & Remover also insightfully helps with other forms of discoloration that hinders the youthful luster of the skin. 
An exciting feature about this product that guarantees outstanding anti-aging benefits is its NASA stem cell technological features. This product incorporates plant stem cells ingredients, which were developed by NASA astronauts, in certain conditions without gravity, posing more effective anti-aging benefits. Even so, these technological features guarantees users of an improved skin tone, with more nourishment to the skin than imagined.
9- Reejoys Dark Spot Corrector Remover for Face and Body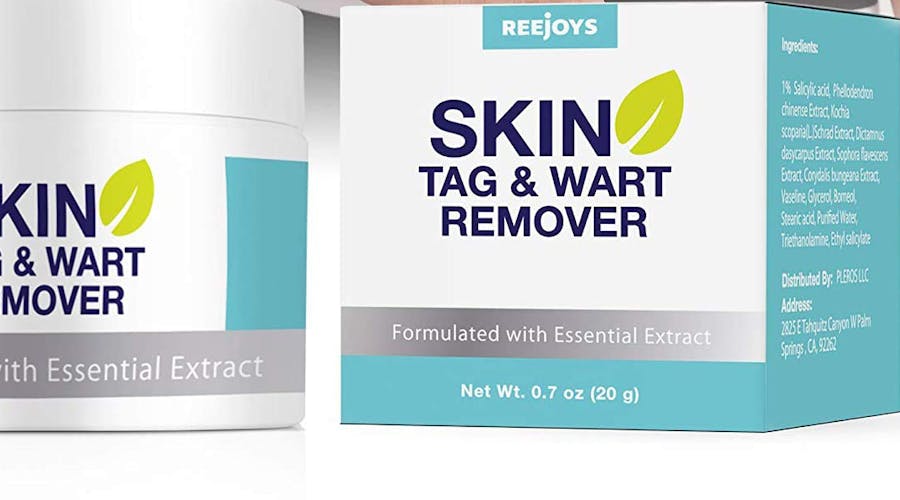 A brilliant feature about the Reejoys Dark Spot Remover is its versatility on all skin types. It was developed to be gentle on all skins, while also delivering optimal value. Even so, this formula works perfectly of different skin tones, which is why it perfect for all dark skin individuals. In order to completely eliminate all form of uneven skin tone, this serum is packed with loads of healthy ingredients to revitalize your skin, while matching with your original skin tone. These features of the Reejoys Dark Spot Remover still works perfectly on dry, oily, sensitive, and even aging skin, making it a perfect incorporation into any skin care routine. 
To achieve a unified skin tone, this serum contain loads of effective ingredients including Vitamin C and Arbutin. This helps to tackle the root of hyperpigmentation by stopping the accumulation and production of melanin in some areas, while bringing the skin back to its normal luster. The ingredients contained in the serum brighten the skin, and enrich it with enough moisture for a healthy glow. 
The Reejoys Dark Spot Remover only requires a small amount of application on the skin, preferably massaged in an upwards motion, and applied in the night time for better results. This dark spot remover can also be used in the day time, but would require the use of an SPF lotion to protect your skin more, and to get effective results. 
10- Bio-Oil Skincare Oil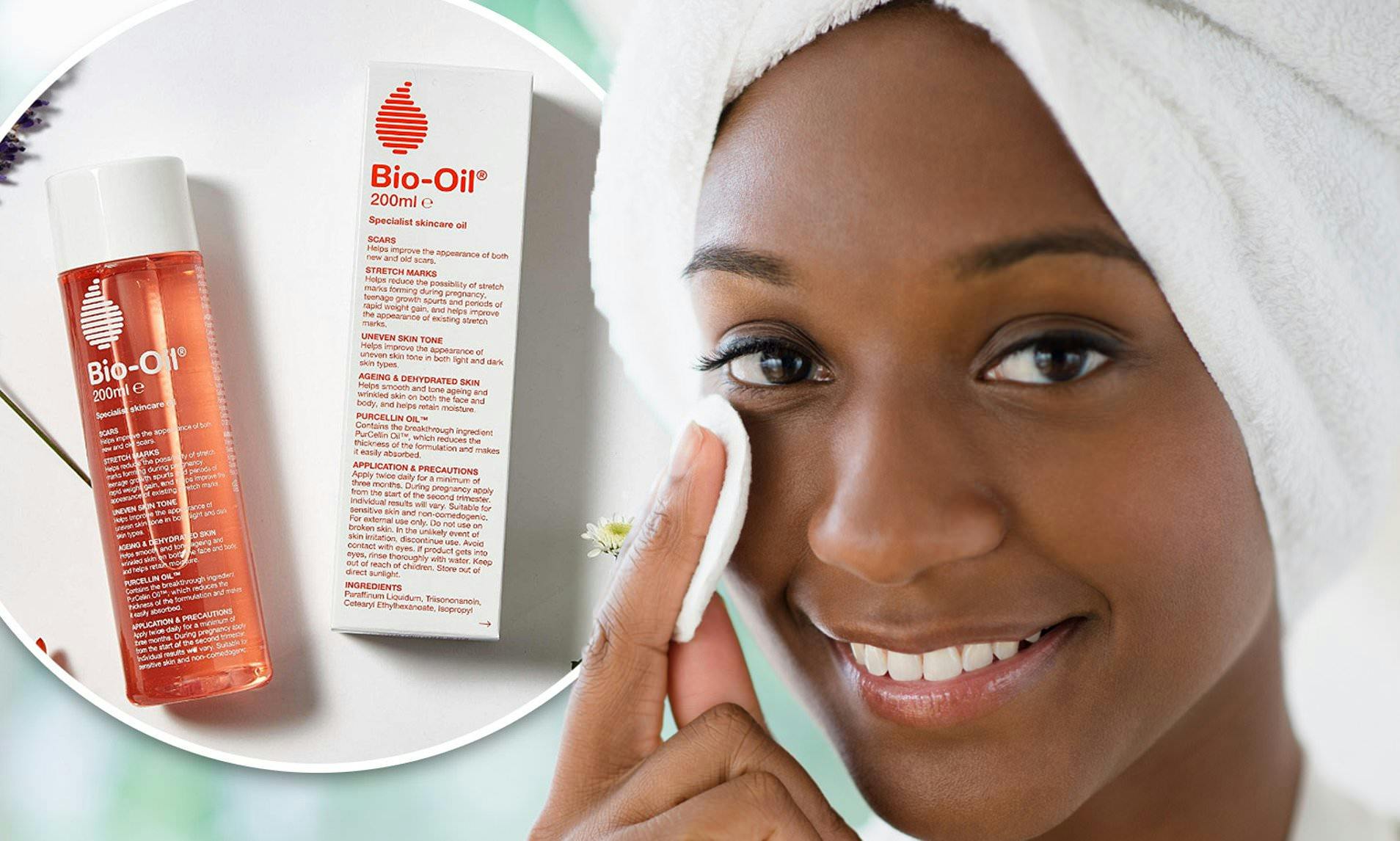 Bio-Oil Skincare Oil has a lot of amazing features that would suit anyone looking to improve their skin. This high quality oil comes with a bonus feature of eliminating stretchmarks, which most people battle with from time to time. Essentially, having this product is an easy way to generally improve the appearance of your skin. 
The manufacturers of this product specially created this formula to tackle scars, which will provide a full body glow for your skin. This oil is enriched with essential ingredients to help repair the damaged portion of your skin, such as acne scars, injuries, surgery scare, and to help pregnant women have glowing skin– before and after delivery. This oil is also carefully formulated to be gentle on any skin, with a powerful enrichment of vitamin E, chamomile, and lavender, which helps rejuvenate the skin for a healthy glow and shine. 
Another brilliant incorporation into this mix is Purcellin oil, which gives the formula a lighter texture for an even better application process. Its easy application process also comes with a fast absorption advantage. This creates an avenue for you to conveniently massage the oil into your skin, for more luster and shine. Bio-Oil Skincare Oil also intelligently retains moisture in the skin without clogging your pores. This means you can feel fresh after applying a significant amount of this formula onto your skin. With its non-greasy texture, you're assured of having an even skin tone in a short period of time. 
FAQ
What is the best dark spot corrector for black skin?
There are multiple good dark spot correctors for black skin, but it is recommended to go with products that have ingredients like hydroquinone, Glycolic acid, salicylic acid, Vitamin E, Vitamin C, Licorice root extract, and Kojic acid. Though there are other effective ingredients that can guarantee instant results, these ingredients are guaranteed to work well on dark skin. 
What can I use for dark spots on African American skin?
There are a range of products you can use on African American skin, which are subtle yet deliver amazing results. Some of these products may contain essential ingredients like Vitamin C or E, while others may contain special ingredients like cocoa butter, which has been attested of delivering great results on black skin.  It's best to go for more natural products as opposed to chemical-based products. 
Which product is best for removing dark spots?
There are a number of products that are great for removing dark spots. Some of them include, TruSkin Vitamin C Serum for Face Topical Facial Serum, Palmer's Cocoa Butter Formula Eventone Fade Cream, Tetyana Dark Spot Corrector Brightening Serum, Ambi Skincare Fade Cream, alongside many others. These products are great because they have a range of essential ingredients in their composition. 
Does lemon remove black spots?
Lemon contains an ample amount of Vitamin C, which is quite effective against combating hyperpigmentation on the skin. Since lemon naturally has bleaching qualities, it gradually fades dark spots from the skin in a subtle yet effective way. When used overtime, there will be notable difference in the appearance of the skin, leaving it even brighter, and clearer. 
Do dark spots go away?
Dark spots, otherwise referred to as hyperpigmentation, is caused by the overproduction of melanin in some portions of the skin. This can occur due to multiple reasons such as aging, acne, and sun burns. The enzyme, tyrosinase is responsible for the overproduction of melanin in some areas. When its activity is significantly reduced, dark spots begin to fade away simultaneously. The purpose of most dark spot correctors is to reduce the activity of tyrosinase on the skin.