Stay at Home Date Ideas (10 Fun & Relaxing Quarantine Date Ideas)
The presence of the coronavirus pandemic is no longer news. Since its arrival, being extra cautious to stay safe has become the new way of life. Since we don't know how long this new norm will last, it's important to live and enjoy each day as it comes.
This is because lockdown fatigue and boredom can make isolating a bummer so we need something to look forward to. This is especially true for couples who need to keep the spark and joy in their relationship alive. So, whether lucky to be in the company of your partner or isolating yourself, here are some romantic ideas at home—which you can engage in during the quarantine to keep the boredom away.
1. Create a home outdoor cinema.
If the coronavirus wasn't such a bad boy, the movie theatre is one of the perfect hangout spots for couples. Not only is it a chance to watch a new movie, but it's also a time to bond and create memories in a unique and beautiful environment. Nevertheless, you can still pull off a home outdoor cinema if you've got extra space in front or at the back of your home. 
You and bae can make it even cooler if you've got a projector and a laptop. Still, it won't be less fun if all you have is a flat-screen television. As long as you have a sturdy table to mount your television and the other technical equipment that'll give you access to power from outside, you are good to go. 
Let's not forget a bag or bowl of popcorn and drink to match. If the weather is a little cold, a sweatshirt/snow jacket, hot water bottles, and warm drinks might not be such a bad idea. It's one of the perfect outdoor date ideas during lockdown for couples and also an entire household.
The idea is to create a movie-watching environment that's not the same as your usual living room settings. This way, you are not only taking a more relaxed position, but you are doing something fun with your significant other outdoors yet and circumventing the risk of exposure to infection.
2. Have breakfast in bed.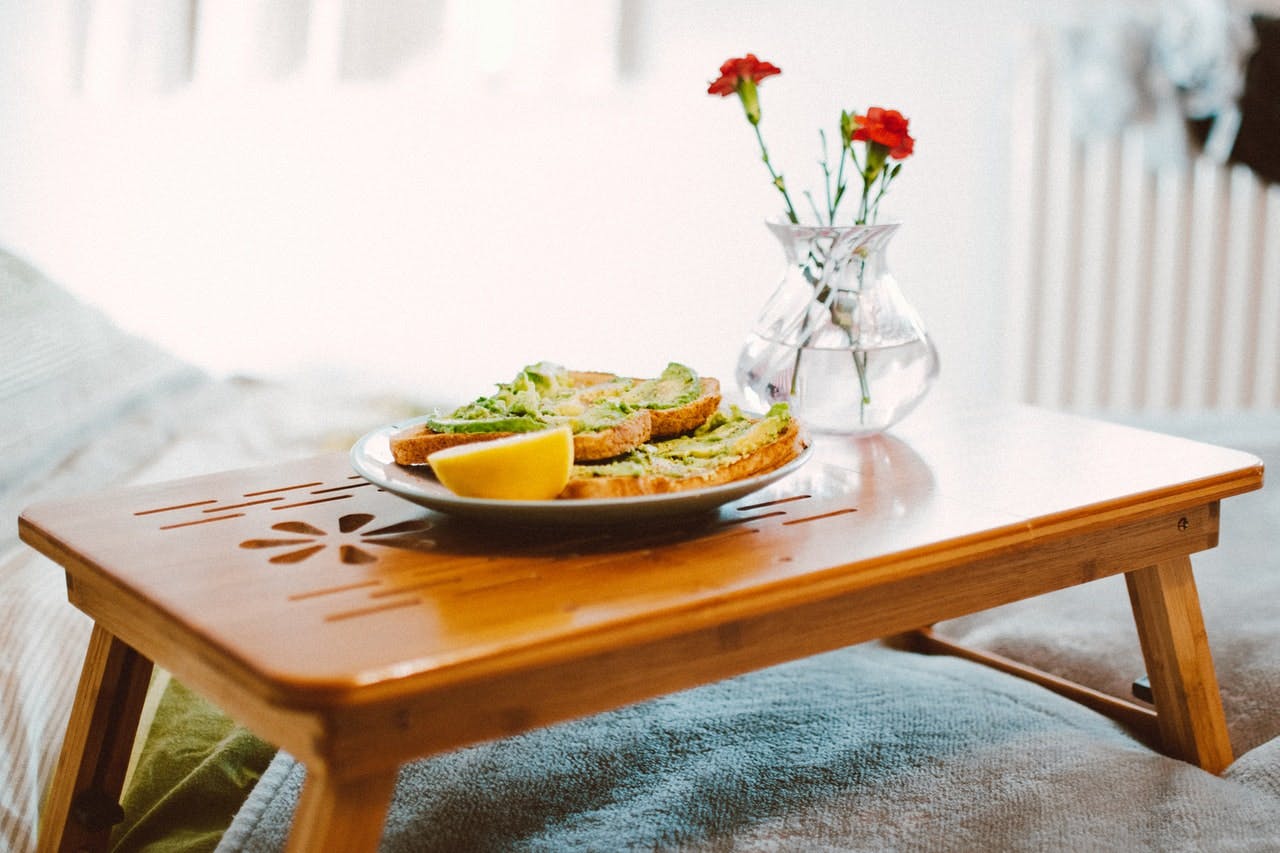 If you regularly visit exotic hotels, you'd probably agree that breakfast in bed is one of the luxurious aspects of your stay. Yet, as easy it is to pull-off, most of us never try to enjoy it in our home, which happens to be our comfort zone. 
Yes, the demands of everyday jobs don't make the idea of breakfast in bed top on the list of our minds. But hey, the lockdown presents the perfect timing for you to do something romantic for your significant other. It's one of the most thoughtful yet simple ways of showing your partner they are on your mind. 
Yes, it's not usually eventful since most people have to get up to attend to the day's business. However, since you are in isolation, you can make it fun-filled. It can be a time to reflect on what you want to do for the day, how the relationship has been, and of course, how to make it better. If things go well, it could even end with a hot session between the sheets.
Breakfast in bed is simple, so you don't want to get it wrong. Even if your partner's favorite food is pizza or fries and wings, you don't want them to wake up to that. The perfect breakfast in bed recipe is eggs, pancakes/waffles. No sodas or strong drinks early in the morning, so the winning drink here is either juice or coffee.
3. Work on your relationship.
Apart from the fun stuff, the lockdown period might also be an excellent time to work on your relationship if things have not been going well lately. Every relationship is a work in progress, and sometimes, professional help may be necessary if you both require to get through difficult times. 
Sometimes, we might just need to talk to others to fix our relationship. This practice can be done together as a couple or separately. If you are looking for professional help concerning your relationship, you can try BetterHelp.com. They'll assist you on whichever engagement platform (phone calls, video chat, messaging) you prefer.
4. Cook and learn cooking together.
Apart from more sex, one of the things the lockdown has made us engage in more than before is cooking. It's not just to eat and stay safe indoors, but many people dabble around the kitchen and experiment more during these times to kill the boredom. Most people with ovens at home do more baking since it's fun, and the ingredients are relatively easier to source than fancy dishes. Therefore, cooking is an excellent way to spend quality time with your partner. 
Now, this isn't just whipping up breakfast or dinner together; I'm talking about learning how to cook together. Since the lockdown became a thing, the Internet naturally became most people's means of getaway, fun, and entertainment. That said, many chefs across the globe host cookery classes online. If you and your partner are running out of fun things to do, trust me, learning how to cook together can be a great way of doing something unique. 
While the idea is fun together under one roof, you can also adopt it as a lockdown date idea for long-distance relationships. Once you have unlimited internet access, you can totally pull it off from your different locations and compare results via the video call platform.
4. Throw a candlelit dinner.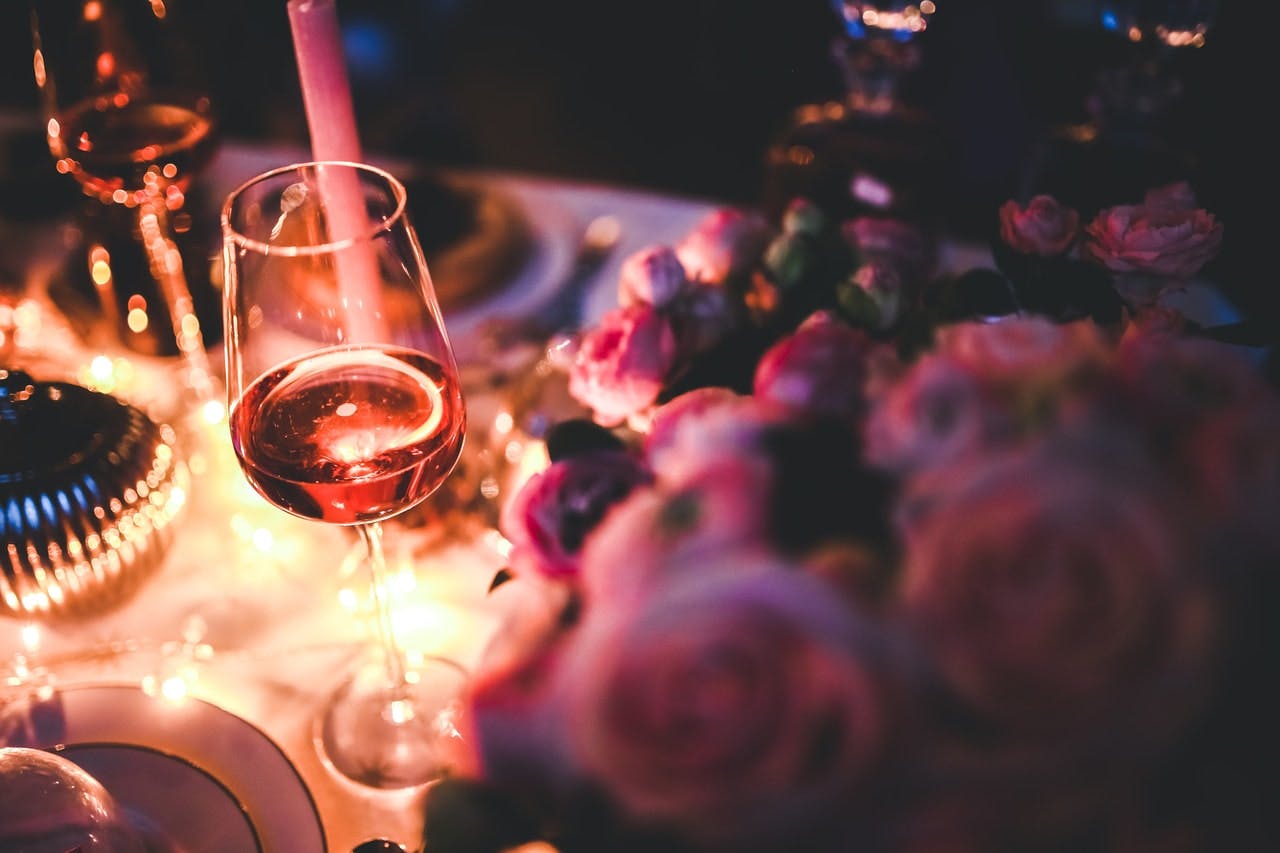 If you are the romantic type, this one should already be one of your usual fun activities with your partner. Also, if your relationship just kicked off, and you are looking for first date ideas during a lockdown, you can't go wrong with a candlelit dinner. 
I don't know what it is, but there's something special about having a quiet dinner in a slightly illuminated place with someone your love. It has a way of stimulating the mind and putting you in the mood for a steamy session later, if you know what I mean. 
Restaurant service providers know this, so they let you pay to have the experience in their facility. Well, thanks and no thanks to the viral pandemic, you and your significant other can get creative in the kitchen, dining room, or anywhere you want around the home. A table, chairs, and of course, a couple of candles to complete the magic are the basics. Good food is also part of the equation, and it doesn't have to be expensive. 
However, something you and your significant other don't eat "every day" will make the occasion more memorable. What's more, a romantic music playlist and a fine bottle of wine would add some exoticness to the scene, making it more relaxing. 
You want to make sure you and your significant other aren't doing this date in sweatshirts or pajamas. Come on, go the whole nine yards. Wear a fancy suit and dinner gown to make it real and memorable. After all, it's real. It's not just happening in a fancy $300 per meal restaurant.
6. Outdoor or indoor picnic. 
You may have started to notice I'm a foodie at this point, so leaving a picnic out of this list would totally be a "crime." Besides, a picnic is an excellent lockdown date idea outside or inside. What's more, couples that are isolating at different locations can have a virtual arrangement together. Picnics almost always stimulate good memories. Most people remember periods of their happy childhood, a time with family at the park or beach with lots of food and love. 
There's no better time to recreate such beautiful memories than these periods when the whole world is hoping for better planet earth. Whether you are doing it indoors or outdoors, the bright-colored blanket is one of the essentials. Also, a  bouquet to add some nature to the scene would not be such a bad idea if you are indoors. A basket of snacks, pasta, potatoes, pizza are always fantastic for picnics. Suggestions for drinks include lemonades, iced tea, smoothies, etc.
If you are in different locations or timezones, make it fun by getting the food supplies at the same time. Do a video chat all the way and enjoy each bite together. You can talk about the food and, of course, your relationship. Allow your imagination to run wild so you can end your picnic in bed, messing with each others' imagination by getting naughty on Skype or other video calling platforms.
7. Couple's spa day or spa night.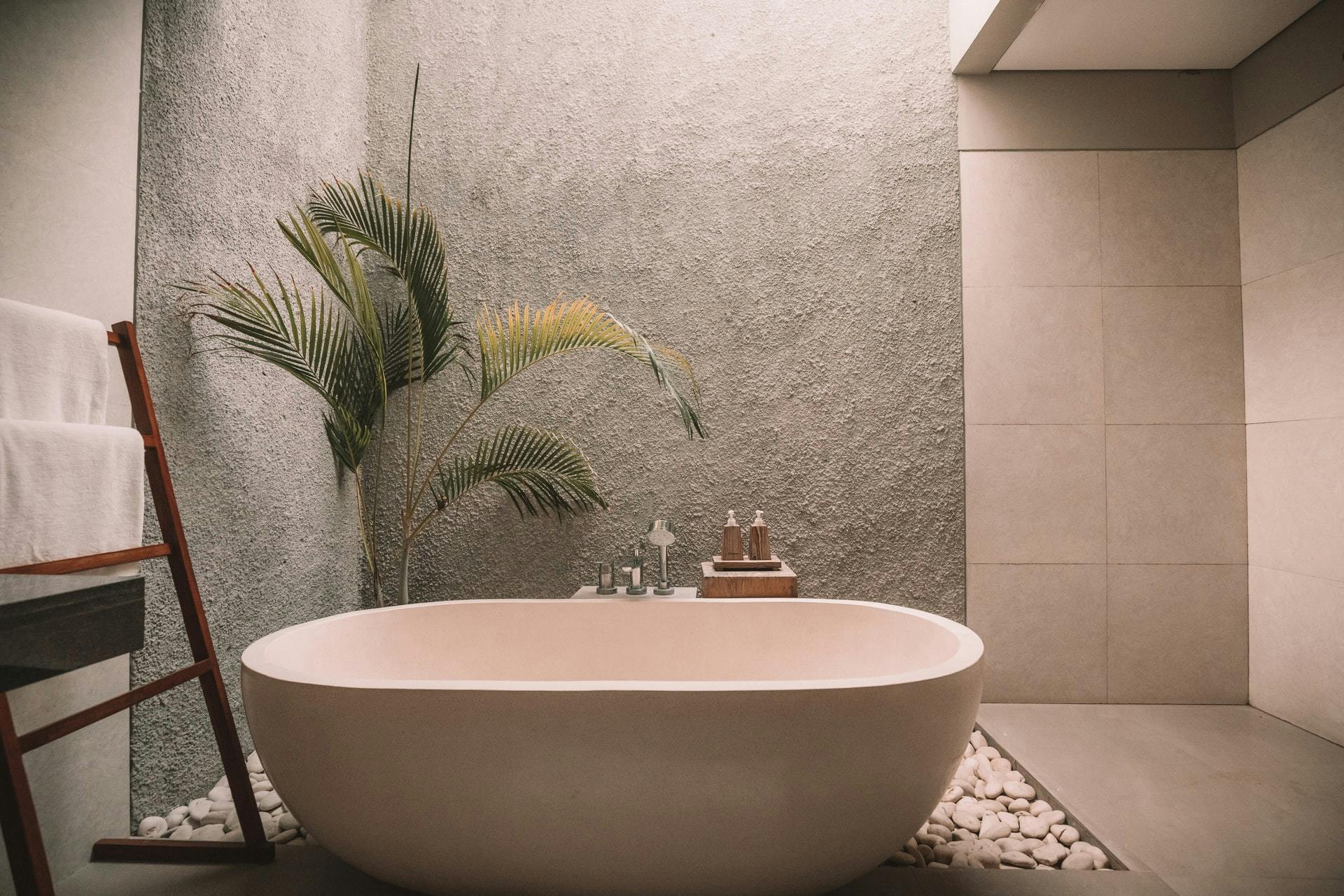 From lovely scented incense to warm water therapy, steam therapy, body massage, waxing, trust me, there's almost nothing like a nice day out at the spa. Well, keeping safe and maintaining social distancing is more important now, so hiring a spa service is not the best fun option during these times. Nevertheless, you and your partner can still have a spa day or spa night in the comforts of your home. Whether you are isolating separately or together, it's an exciting lockdown date idea you can adopt to keep the spark alive.
If you want to put together a spa day or night at home, it's important to engage your five senses so that you can truly have something close to a real spa experience. It may require some effort, but you can totally pull it off if you want to. For starters, decorate your chosen space with beautiful flowers, colorful candles, and lighting to stimulate the sight. 
You can even get creative by attaching your names on the entrance like it's done in spas. Adopt a nice incense stick for aromatherapy to engage your sense of smell, while fruits, cream, chocolate, and wine will take care of your taste and heighten the sexual tension. Finally, a sexy or romantic music playlist will appease the ears, followed by massaging and caressing each other for the sense of touch. 
If you are both isolating separately, Skype will help, so the only area you might have challenges is the touch. However, it's since it is possible to engage each other verbally, combined with a wild/active imagination, you won't miss out on the fun part.
8. Play some games.
When it comes to games, the sky is the limit because the options are almost endless for couples, families, and individuals. You and your partner can engage in card games, board games, or even virtual reality games like soccer, mortal combat, Mario cart, and many more. There's no boredom here unless you are completely not a fan of any type of game. 
With video games, couples isolating at different time zones can keep the fun alive by playing games that have an online mode option, where you can both battle against each other or pair up against a common enemy. You are already a team in real life; wouldn't it be fantastic if you were a team in the virtual world against the bad guys.
9. Dance together.
One of the most romantic and fun things you could do with your partner is dance together. It not only brings you closer, but it also stimulates the mind and body. If you just met someone new, and the lockdown prevents you from seeing each other, get creative by inviting them to dance with you remotely. 
Yes, it requires some imagination to dance with someone not physically present. With the right mindset, there's no dull moment with dancing. It's an excellent first-date idea during a lockdown. You can take advantage of apps that'll allow you both to listen to the same music at the same time, even when you are not together. 
10. Workout together 
If you have never found the time to workout, this lockdown period is your perfect opportunity. What's more, you can make it a date with your partner every morning, evening or even afternoon. Whether you are on lockdown under one roof or miles apart, you can adopt it as one of your lockdown date ideas, maintaining social distancing, yet keeping the spark alive. 
This way, you can be each others' trainers, helping one another attain your set fitness goals. What's more, you can join online fitness groups, post your progress online to motivate others, and encourage yourselves some more.