Rosemary Oil & Herb for Natural Hair Growth | 4C Black African Hair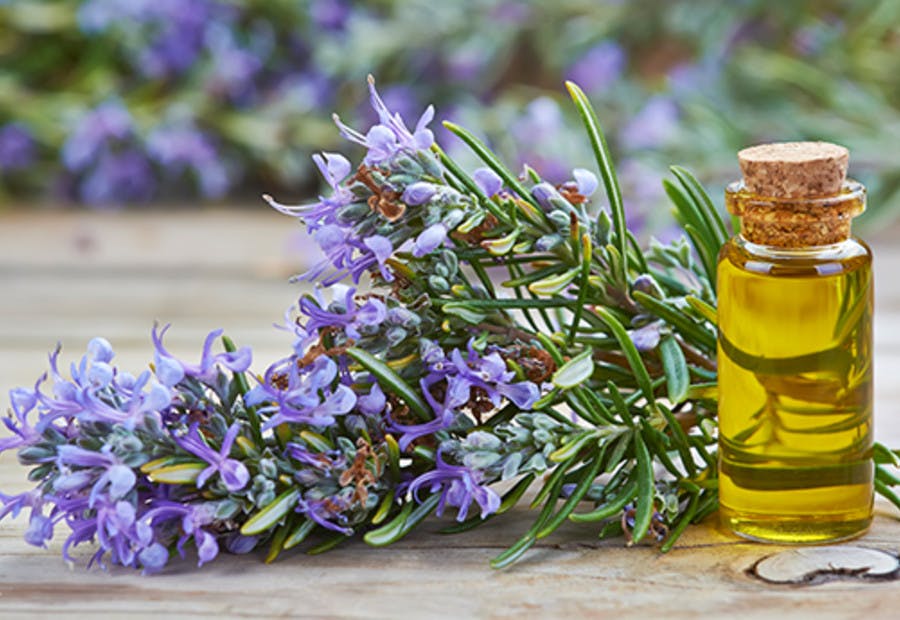 How to Use Rosemary Oil & Herbs for Natural Hair Growth | 4C Black African Hair
Welcome back to the Jostylin blog. As we have been discussing the topic of using herbs for hair growth, Rosemary should not be ignored. Using rosemary for natural hair growth comes with many benefits. This is because rosemary nourishes hair, slows down hair loss, promotes hair growth, and helps against dandruff.
Rosemary has been a tried and tested remedy for the hair and scalp for centuries. It has long been known that rosemary helps against hair loss. When used correctly, it can curb hair loss and even promote hair growth. In general, rosemary makes your hair really strong again. Anyone who has problems with dry scalp and dandruff can also rely on the effect. If it is caused by a serious illness, a doctor must, of course, be consulted.
With that said, if you're using rosemary oil for black hair growth, or as an Afro hair loss treatment, this article will help.
Also, check out my article on how to grow natural hair fast if you're looking for hair growth tips.
Is Rosemary Oil Good for Natural Hair?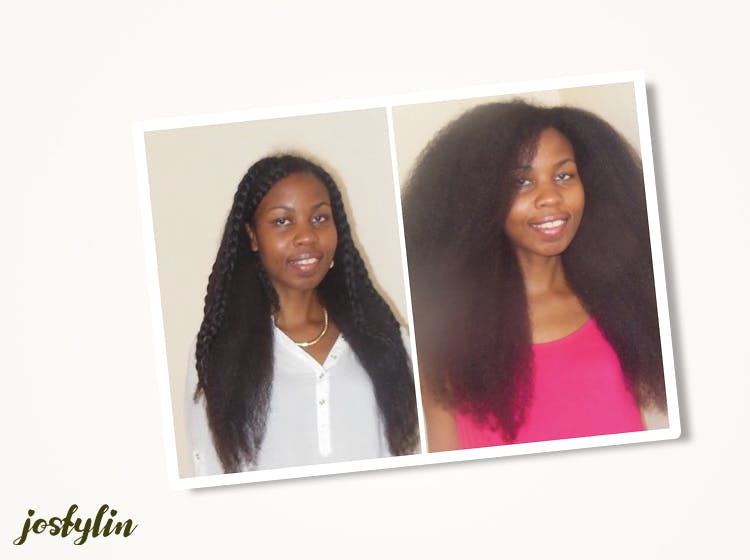 So, is rosemary oil good for natural hair? Short answer - YES. However, I don't believe drinking rosemary tea for hair growth will work. I believe a topical application is more important.
In a comparative study, the effects of rosemary oil and minoxidil (a frequently used drug for hair growth) were examined. The test included 50 test persons with hereditary hair loss. While after three months no increased hair growth could be detected in either of the two groups, after a further three months there was a significant increase in hair growth in both groups. In addition, those who used rosemary oil suffered less from itchy scalps. These results allow the conclusion that on the one hand rosemary oil can significantly increase hair regrowth and on the other hand rosemary oil can have a calming effect on sensitive scalps
Best Rosemary Oil for Black Hair
There are two different types of rosemary oil:
Spanish rosemary oil (Borneon type)
North African rosemary oil (cineole type)
The difference lies in the two ingredients camphor and cineole. Since camphor is mainly responsible for the hair growth-promoting properties, the Spanish variety should be selected for this area of ​​application.
As with all essential oils, rosemary oil must never be used undiluted. Otherwise, the skin may be irritated. The oil can mainly be used in two different ways, mixing with other essential oils is of course allowed and can even increase the effect. For those who tend to suffer from an oily scalp, we recommend tea tree oil at this point.
What Can Rosemary Oil Be Used For?
Rosemary oil nourishes your scalp and gives your hair a healthy glow. It also fights some annoying problems:
Hair loss:
In the case of hair loss, poor circulation of blood in the scalp is usually the problem. By using essential rosemary oil, the hair roots are better supplied with blood, and hair growth is stimulated again. This blood circulation-enhancing effect is also stimulates hair growth when the hair grows back slowly.
Dandruff:
Dandruff is mainly caused by an irritated and dry scalp. With rosemary oil, you can soothe and nourish your scalp and hair and make the scales disappear a bit more with each application. The oil has a calming effect on the scalp and is particularly suitable for the care of dry skin.
Itchy scalp:
Rosemary oil ensures that your scalp is well supplied with blood and can absorb nutrients better. An itchy scalp is relieved with rosemary oil!
Gray hair:
With a rosemary conditioner, which is mixed with sage, gray hair can naturally darken a bit and thus cover up.
Rosemary Oil As An Afro Hair Loss Treatment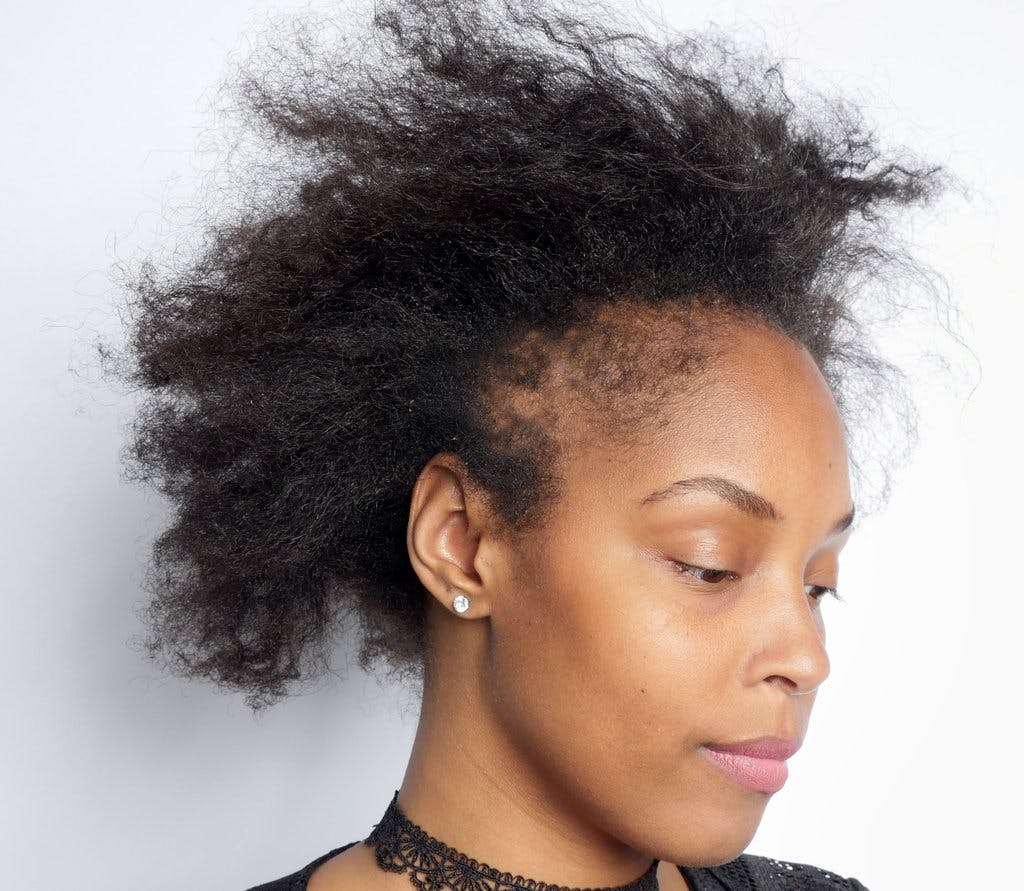 Hair loss can have many causes. Mostly, however, it is hormonal. Hair loss is often seen as a male problem, it can be caused in women, for example, by pregnancy, menopause, or deficiency symptoms. However, some essential oils can positively affect hair growth.
With essential rosemary oil, one can achieve the greatest success here. It stimulates the blood flow in the scalp and increases the absorption of nutrients. This strengthens the hair follicles.
Rosemary oil also binds oxygen and thus allows a better supply of oxygen to the scalp. Six drops of rosemary oil mixed with a teaspoon of neutral oil such as olive oil can be massaged into the scalp to stimulate hair growth and should be able to work for a few hours. Then everything is thoroughly rinsed out.
How Does Rosemary Oil Work Against Natural Hair Loss?
Rosemary has antibacterial and anti-inflammatory properties. In this way, it ensures a healthy scalp by combating dandruff, open areas, and micro-inflammation. A prerequisite for strong hair is a healthy scalp and rosemary oil's effect against hair loss is mainly due to the stimulation of the blood circulation in the scalp. 
This allows the nutrients to be better transported to the hair follicles. In addition, rosemary oil can bind oxygen and thus ensures that the hair is supplied with it. Rosemary oil is particularly helpful when causes such as stress or lack of nutrients are responsible for hair loss. 
To learn more about hair loss on African hair, I'll suggest reading my article called, African American hair Loss treatment. Also, my article called Natural hair regimen to promote growth will help you form a proper natural hair growth regimen to curb bad hair care practices and suspicious hair loss.
Also, if your hair is prone to breakage, I'll suggest to read my article on How to reduce shedding on natural hair. However, if you are experiencing significant hair loss and your hair won't grow back, a hair transplant might help. The following articles will help; Best hair transplant surgeons for African American hair and Afro hair transplant Turkey.
How to Use Rosemary Oil for Hair Growth
With a carrier oil: To do this, add about 5 drops of rosemary to a teaspoon of high-quality carrier oil. As a basis suitable castor oil, argan oil, or even olive oil very well, because they can even act against hair loss. The mixture is then massaged into the hair and scalp and left for a while. With mild mixtures, this can also be done overnight. Then wash out thoroughly with a mild shampoo.
In the shampoo: 10 drops of rosemary oil are mixed into a mild and neutral shampoo and used for daily hair washing. The dosage is of course dependent on the size of the shampoo package and can be increased if necessary. It is important to let the shampoo take effect, about 2 minutes are sufficient. 
Using Rosemary Oil to Get Rid Of Dandruff On Black Hair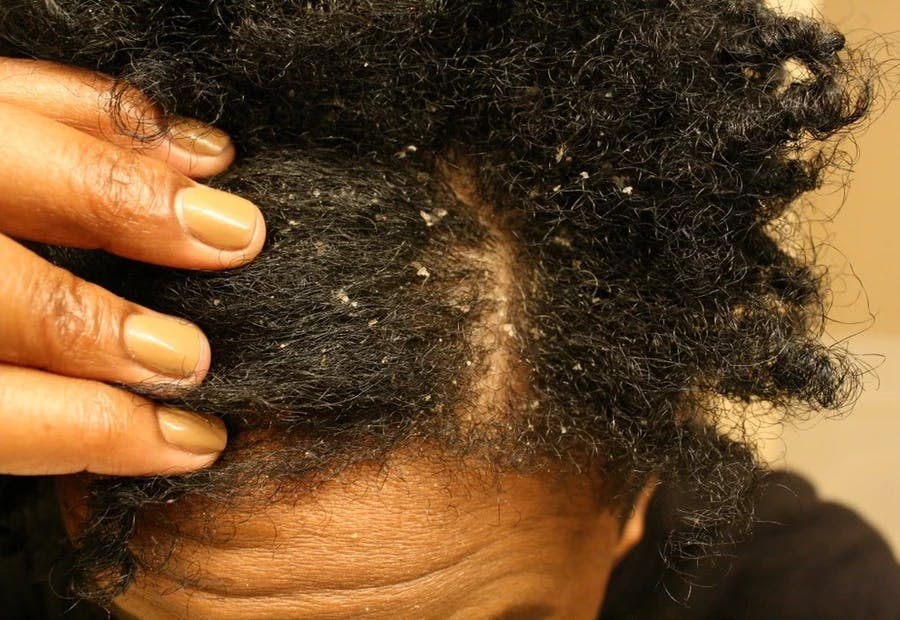 In the fight against dandruff, essential rosemary oil is a gentle remedy. On dry and irritated scalp, it has a soothing and balancing effect and maintains chapped areas. Most dandruff is a purely cosmetic problem and is perceived by the person concerned as unpleasant. However, it can also be the cause of illnesses such as contact allergies and atopic dermatitis, in which you should consult a doctor to take targeted action against the triggers.
If severe itching, hair loss, burning or inflamed scalp, oozing or encrusted areas occur for dandruff, medical causes should be clarified. There are a lot of antidandruff shampoos on the market. However, these can be permanently applied to disturb the balance of the scalp.
I've written quite a bit on what causes dandruff in black hair and how to treat dry, itchy scalp black hair. So, you can check out those two articles. Also, I've successfully sued baking soda mixed with lemon to get rid of dandruff. To learn more about baking soda, and lemon read my articles on Baking soda for natural hair growth and Lemon juice for natural hair.
Rosemary Oil Anti Dandruff Remedy for Black Hair:
To make an anti-dandruff remedy using rosemary you, you must know how to dilute rosemary oil for hair.
Mix ten drops of rosemary oil in the bottle with your favorite shampoo: this simple home remedy is effective against dandruff and can also help against itchy scalps. An infusion of dried rosemary leaves can also be used as an anti-dandruff conditioner.
Scalp Massage With Rosemary Oil
Even those who do not suffer from hair loss or dandruff can benefit from the positive effects of the essential rosemary oil on the scalp. With essential rosemary oil, you can gently prevent problems with hair and scalp while relaxing wonderfully. After all, stress is also a common cause of hair loss and dandruff.
A stimulating massage oil for the scalp is good for a mixture of rosemary oil, lavender oil, and witch hazel water. 3 drops of rosemary and lavender oil are mixed with a tablespoon of witch hazel water. If necessary, this mixture can be massaged into the scalp daily. The rosemary has stimulating and blood circulation, the lavender soothes and relaxes and the hamamelis water prevents inflammation.
How to Add Rosemary Oil In Your Shampoo
Etheric rosemary oil should never be distributed on the scalp or hair, otherwise, it will be too irritating. Always use it diluted or mixed with other oils. We have selected two applications for you:
A simple way to apply rosemary oil for hair care is to simply add ten drops of the essential oil to your regular shampoo. To increase the natural effect, you should choose a shampoo that contains as few or, if possible, no additives such as parabens or silicones. Ideally, you should choose an SLS Free Shampoo as a starting point.
Rosemary Oil Deep Conditioner For Natural Hair
You should experiment with adding rosemary oil to your deep conditioning treatment.
Boil a cup of water with four organic rosemary sprigs. Let them simmer on low heat for 45 minutes. Sift the rosemary water into a bowl or glass so that only the liquid remains. Let the mixture cool and fill it into a container. Depending on the hair length add ethereal rosemary oil and mix the mixture. For short hair, you take six drops, for longer hair about ten.
Wash your hair normally with shampoo. Then sprinkle some rosemary rinse on your hairline and lengths. Then wrap your hair in a towel and let it soak for 15 minutes. Rinse your hair well with the rest of the rosemary conditioner.
For more homemade remedies, have a read through the article called homemade leave in conditioner for natural hair, as well the article olive oil deep conditioner for natural hair. The formulations listed should help prevent breakage and keep your hair in healthy conditioner.
Also try our homemade coconut milk deep conditioner for natural hair and our homemade deep conditioner for natural hair growth.
Rosemary Oil for Black Hair Growth - To Summarise
Rosemary can be used for hair loss in four different ways: oil, shampoo, tincture, and hair tonic. From our point of view, this order also reflects the effectiveness of the application methods. A mixture of rosemary oil and other essential oils has the advantage of combining several effective remedies. 
A shampoo or Protein treatment for natural hair, on the other hand, can be used every day with little effort. A tincture is good if you want to use rosemary as the only component and hair tonic is just very impractical from our point of view, especially since there is no ready-made product solution.
Some Other Good Oils for Natural Hair Growth
When preparing a fenugreek treatment for your hair, opt for using oils such as rosemary, hemp oil and castor oil and sweet almond oil. There are many oils that work well on natural African hair. These oils include both essential oils and base oils
More Information on the Best Herbal Remedies for Natural Hair Growth
Other Tips: How to Grow Long Natural Hair
For more information on how to grow natural hair please read the article: How to Grow Natural Hair. Here are some other important factors that influence hair growth.
Genetics
Your hair's level of hydration and moisture absorption.
How curly is your hair?
What is your hair texture?
If you are transitioning
Your diet (If you feel your diet is the cause, read my article on Best hair vitamins for black hair).
What is your hair porosity?
Your scalp condition
Is your hair dyed or chemically treated?
Your hair's pH balance. Readee more on pH balance natural hair.
Is your hair too greasy, dry, or damaged?