Protective Hairstyles To Add To Your Haircare Routine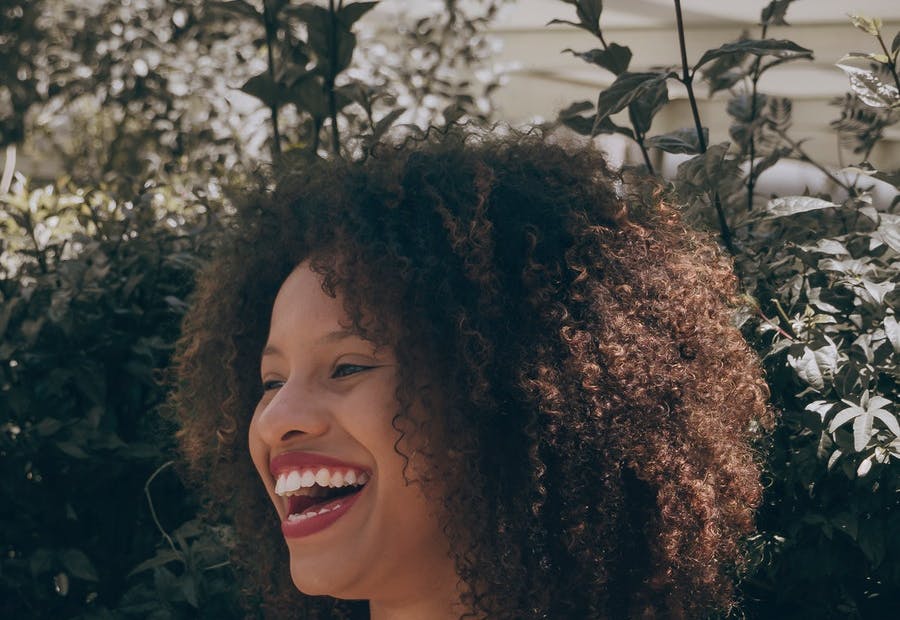 If you're looking for the best protective hairstyle to add to your haircare routine, I'm here to help. My name is Joanna. I'm a hair, health, beauty, and lifestyle blogger based in Ghana. Continue reading for my easy-to-follow tips, and don't forget to follow my Facebook page, where I share more hair, beauty, and lifestyle tips.
A protective hairstyle, a term generally used regarding Afro-textured hair, is a hairstyle that tucks the hair away and keeps it free from manipulation. Ask anyone in the natural hair community, and you will be told how essential protective hairstyles are to keeping hair healthy. Plenty of looks minimize manipulation, promote hair growth, and reduce tangles, whether it's the dead of winter or the hottest day of the year.
There are the classics (i.e., box braids), the low-maintenance 'dos (i.e., top bun or wigs), and the latest trends at your disposal. So, whatever look you're interested in, I have compiled a range of popular protective hairstyles for 'naturalistas' to try out. Below are a few protective hairstyles to add to your haircare routine.
Bantu Knots
In 2022 you'll see Bantu knots pop up everywhere. According to celebrity hairstylist and texture expert Marty Harper, Bantu knots are beyond a trend. He describes it as a style that hits season after season, probably due to its protective, stylish, and easy look for all hair types. Top Celebrities like Rihanna, Cardi B, and Yara Shahidi keep rocking the fun out of this hairstyle.
The best part is you don't have to book a salon appointment. You should prep your hair at home with a hydrating shampoo and conditioner before using a leave-in to help detangle and divide your sections. Once that's all set, start twisting each section clockwise before wrapping the twisted piece around itself until the ends are secured tightly and repeat.
If you're a beginner, consider a hair tie or bobby pins to keep them in place. The fun part is you can decide the placements, the number of buns, and the size.
Flat Twists
"This classic style has been in vogue for a very long time, and it does not look like it will disappear anytime soon. Twists are a versatile option that people love because they can be created and styled in so many ways. You have to grab two sections of hair, and then wrap them together to create a singular braid. Again, you decide how many twists you want to show off.
It is recommended to refresh the style using a mousse-like the African Pride Moisture Miracle Rose Water & Argan Oil Curl Mousse that can reduce frizz and dullness. Once you apply it to the twists, wrap a silk scarf around your hair until it dries. The second you remove the scarf, it'll look sparkling new again.
Faux Locs
Traditional locs take more time and maintenance, but some folks want to slay the popular hairstyle minus the full commitment. It is no wonder we see many fake locs of all colors and lengths in various modern hairstyles. Faux locs are temporary, but it allows you to try something new with your hair without fully committing to the locs.
Although they're easier to maintain, hairstylists still recommend moisturizing hair with a good leave-in conditioner like Carol's Daughter.
Ready-To-Wear Wigs
Sometimes you want to give your hair a break or experiment with a new look without making it a permanent style or color. A ready-to-wear wig is a great option to try out. Wigs are a great protective style with low manipulation and so much versatility. You can try out so many different cuts and colors. To encourage the health of your natural hair underneath, be sure to apply products that are infused with biotin. Human hair wigs can be an investment but can last over a year, depending on how often you wear them.
Knotless Braids
Knotless box braids are a low-manipulation hairstyle that supports hair growth. Knotless braids protect the wearer's hair from split ends, breakage, and dryness. They can be styled in many ways, long, short, thick, or even old school. Regarding knotless braids, stick to a wash and styling routine that can help maintain the look. You should use a scalp cleanser, hair oil, foaming mousse, and bonnet to protect, clean, and condition braids.
Cornrows
Cornrows are popular, especially in African households. It can be identified as one of the oldest styles in the black community. Cornrows are a versatile protective hairstyle worn on all hair types and lengths in various styles. Cornrows are a style of hair braiding in which the hair is braided flat to the scalp in vertically sectioned rows.  
You can add hair extensions if you want to have fun with them. Braids will always be a constant in the protective hairstyle world. Just look at cornrows for proof. So, cornrows can be anything you want, whether you want a laidback look or are interested in channelling your inner Zendaya with waist-length braids. Consider cleansers to protect your strands and scalp for the next few weeks.
Goddess Braids
Goddess braids are a timeless protective style that works with every season. While box braids are great, goddess braids take it a step further because it adds a modern touch to knotless or traditional box braids. And the catch about this is that you can include wavy and curly hair throughout your braids to achieve a surreal look.
Extensions
Braids and twists aren't the only methods that fall under the protective styles umbrella. Extensions are a great alternative; believe it or not, you can wear them in quite a few different ways. From sewn-ins to clip-ins, this style is a popular pick every year. Many people love to use sewn-in extensions as a way to transition from relaxed to natural hair.
This style is protective because the ends of the hair are tucked away and don't need to be manipulated daily. While the sewn-in hair extensions of today are styled a bit differently than the ones of the '90s, they are just as popular. More recently, people are wearing long hair extensions and more natural-appearing curly and coily hair textures."
Top Knot
The top knot bun is also one of the easiest protective styles to achieve and can be styled in many different ways. Add some fun to the high bun style by adding a side swoop bang or creating one braid before putting it up into a bun. You can also add extensions to your hair to create a full and dramatic look. Style your hair and edges using Edge Control Gel.
Box Braids
Box braids are one of the most popular protective braided hairstyles you've probably heard of. They are achieved by sectioning the hair off into square shapes and then braiding it. They are most often installed using extensions. You can try this hairstyle in different lengths, sizes, and colors. This style can last up to 8 weeks with the right amount of care. Use a hair strengthening oil to keep your hair hydrated and healthy while it's in these natural hair braids.
Crotchet Braids
Crochet braids are also known as latch hook braids, a special method of braiding that builds off of hair that's been cornrowed, to which extensions are added using a crochet needle. It isn't much you can't do with this protective style – you can switch up the length, color, style, and texture. These protective braids are quick to install and are one of the most maintainable protective styles. One can wear many styles of crochet braids, including crochet twist-out, etc.
Senegalese Twists
Senegalese Twists, also known as 'rope twists,' are two strands of hair wrapped around each other to create a twist. Most people like to add hair extensions to help maintain the style and protect their natural hair as much as possible. You can also switch up the twists by wearing them not only free-flowing but in a bun, ponytail, and a half up, half down style.
Pineapple
The pineapple is one of the quickest and easiest protective styles. It is often used to protect your curls while you sleep, but it can also be worn as a style. Gather all your curls on top of your head and tie your hair loosely, using a wrap or hair tie. For those with shorter hair, you can achieve this look by dividing your hair into two or more sections before pineappling.
To end with, here are various options you can opt for when you are at a loss regarding protecting your hair and keeping it free from daily manipulation. Let me know what you think about this article. Also, don't forget to share!