Homemade Olive Oil Deep Conditioner for Natural Hair - Best Breakage & Growth Remedy for 4C African Hair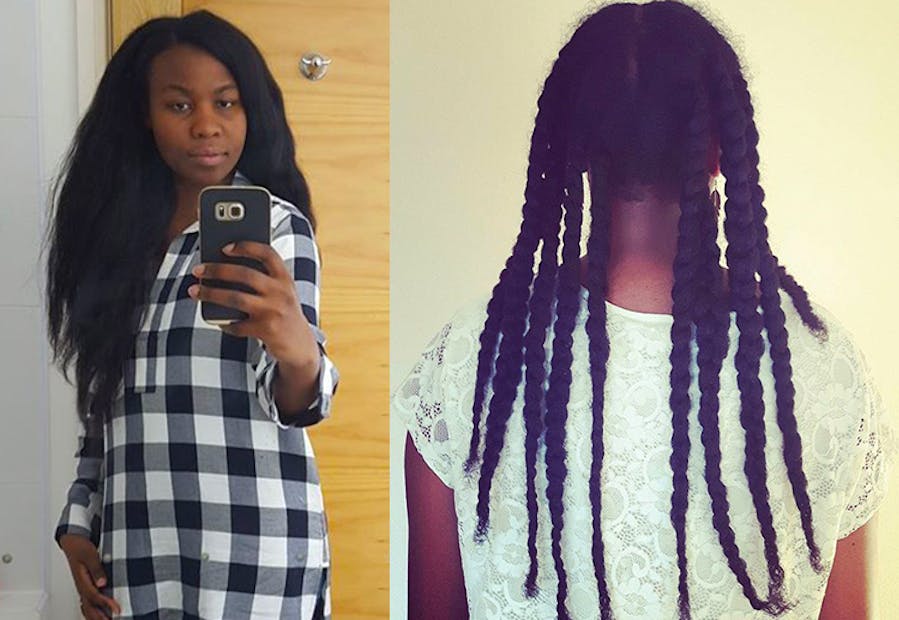 A very warm welcome back to the Jostylin blog. Today, I am coming at you with a new olive oil deep conditioner for natural hair I have been applying to my hair for a couple of months. It is probably one of the best deep conditioner remedies for breakage and growth that I have tried. It has 75% stopped breakage and shedding on my hair. I am still debating what makes this recipe so good – whether it's the olive oil I am using or if its the combination of all the ingredients.
If you guys follow me on Youtube or Instagram, you will notice that I frequently visit Turkey. There is an abundance of hair growth remedies here in Turkey and this particular remedy is one I discovered during my stay there.
My visits to Turkey also mean I am always able to get my hand on some of the best olive oils ever produced which has helped me make this olive oil deep conditioner DIY. The crazy thing is that almost 90% of olive oils stocked in grocery stores across the world are not real olive oil – this is something I only found out since I started visiting Turkey. When you get your hands in the real olive oil, you will be shocked at how fast your hair will flourish and how quickly breakage will stop.
I am 100% sure that this olive oil hair mask review will stop breakage on your hair also. However, if your hair is still breaking, check out my article with my other tips on how to stop breakage on natural 4c hair.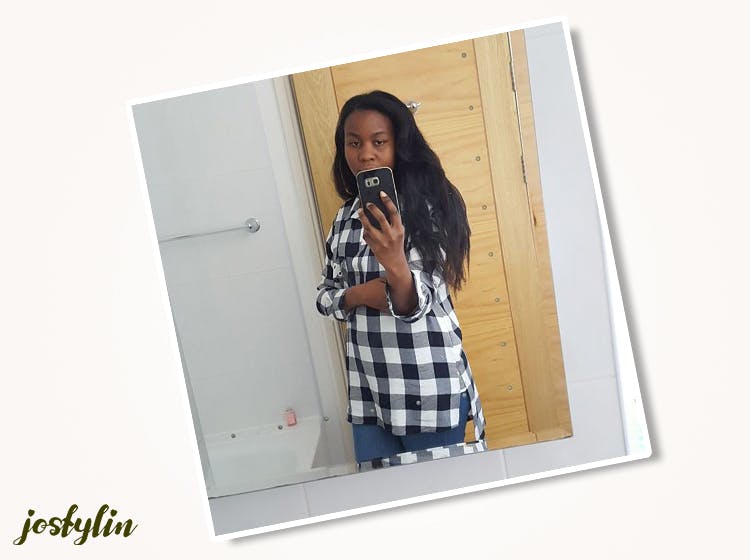 Homemade Olive Oil Hair Mask Benefits
Now the big question is why am I deep conditioning my hair? and what are the olive oil hair mask benefits? Again if you have been following me over the years, you will be aware that I have been blow drying my hair for the last 12 years – literally, nonstop blow-drying every week. I've had breaks away from the blow dryer here and there, and I am using this heat-free period to deep condition my hair on a weekly basis.
My purpose for deep conditioning is mainly because I want to make sure that before my hair reaches its terminal length, it stays in tip-top condition, to avoid thinning ends. Also around five years ago, I flat ironed my hair which resulted in some minor breakage (I purposefully chose the image above because that was the time I flat ironed back in 2016).
Even though I have been blow drying for 8 years I never experienced damage at all. But the combination of me flat ironing my hair and not adding water for two weeks straight during the time it was flat ironed, just completely wrecked the ends of my hair. I have now been deep conditioning for 2 months and my hair is back to its glorious state.
Benefits of Olive Oil for Hair
Because of its valuable ingredients, people around the world value olive oil in the kitchen. The ingredients contained are also of great benefit for the hair and scalp. Like other oils, olive oil consists largely of fatty acids - but the composition is remarkable.
Olive oil (Olea europaea) contains monounsaturated fatty acids in particularly large quantities. The contained vitamin E helps with the ph balance natural hair and supports the regeneration of damaged hair structures. Polyphenols (secondary plant substances) soothe irritated scalps and protect the hair against harmful environmental influences.
When choosing the right oil for hair care, all that needs to be considered is quality. The cold-pressed oil from the first pressing has the highest quality level.Ideally, the olives are organically grown.
Another advantage of olive oil is that it is readily available. You can find the oil in good quality in health food stores, health food stores, but sometimes also at discount stores. Various online shops also offer an extensive selection. However, as I mentioned earlier, the pricier oils likely come with more organic substances.
In contrast to industrially produced hair oils, high-quality olive oil is still relatively cheap and free of questionable ingredients such as silicone and preservatives.
Due to its good availability, olive oil is a cheap, nourishing oil with 3 essential advantages:
Provides moisture
Protects the hair
Has a moisturizing effect on the scalp
If you want to know how to use this homemade deep conditioner for natural hair growth, the instructions are below.
Homemade Olive Oil Deep Conditioner for Natural Hair - Ingredients & Instructions
Sweet Almond oil
Olive oil
Tea tree oil
Rosemary oil
Olive oil: This oil is full of vitamins, minerals, and fatty acids excellent to take care of the hair and keep it always healthy and with the best possible beauty. Thanks to this composition, it has traditionally been used to combat many hair problems and among these is excessive hair loss and poor hair growth. I get my olive oil from a farmer in Turkey but you can get some good quality olive oil in organic food shops. The most expensive ones are often the best.
Tea tree oil: This oil effectively moisturizes hair so that the scalp stays free from dry and itchy scalp, the cause of dandruff. It helps combat and prevent other bacterial, viral, or bacterial microbial infections in any way that your scalp remains healthy and in ideal conditions for hair growth.
Rosemary oil: One of the oils par excellence for growing hair is undoubtedly rosemary oil. What this oil does is dilate the blood vessels and stimulate cell division, which in turn, stimulates the hair follicles to produce new hair.
Sweet almond oil: This oil has different nutrients that are important for the hair to grow healthy and strong, such as vitamins B1, B2, B6, E, and A. When it comes to hair growth, almond oil is one of the most used treatments, because this oil stimulates growth and makes hair strands stronger, besides, it provides shine to dull hair and helps to prevent hair loss.
INSTRUCTIONS:
First: In a small bottle, mix a tablespoon of almond oil and olive oil, add 2 drops of Rosemary oil, and 2 drops of tea tree essential oil. Close the bottle well so you can shake the mixture. If you have thick or long hair you have to add three times the ingredients.
Second: Wet your hair so that it can absorb the treatment effectively.
Third: In the palm of your hand add a little bit of the mixture of treatment, then rub the palms together and massage into the scalp. Apply more drops from the root to the tips, then comb out so that the oil is dispersed over the entire hair evenly.
Fourth: Put a hat on your head so that it is absorbed by the strands of hair, for a time of 20 minutes, when the time has passed take off your hat and wash with warm water and rinse.
With this natural treatment for the hair, you can stop breakage, improve the split ends and give more strength to the strands, you should only use it for 2 weeks to start seeing results and enjoy a soft and firm hair.
How to Use Olive Oil for Natural 4C Hair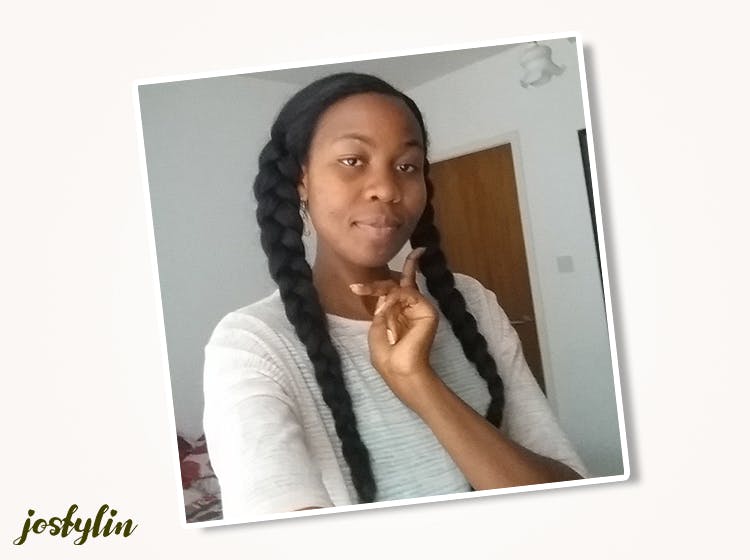 Olive oil should not be massaged into dry hair. It is better to use it on washed, towel-dried hair. The best results are achieved when it is gently rubbed (not rubbed!) From the scalp down to the ends of the hair.
The oil is only partially suitable as a so-called leave-in. Only the portion that the hair and scalp have absorbed during the exposure time retains its nourishing and protective effect in the long term. Excess oil should therefore be rinsed out, otherwise, the hair will be heavy and greasy.
Even if the opposite of leave-in treatments is often written: Much does not help much and excess oil only makes your hair look unkempt.
The optimal time for the olive oil to take effect in the hair is around one hour. This is a good compromise between the time required and the maintenance effect.
Warmth during the exposure time increases the penetration of the valuable ingredients into the hair fibers and the skin layers of the scalp. A pre-warmed towel or a shower cap is well suited to maintain warmth during the soaking hour.
Adding Olive Oil to Conditioner - Other Ways to Use it
With hair conditioners, you associate creamy and fragrant care products that nourish, smooth, and shiny skin and hair quickly and easily after shampooing. However, conventional conditioners mostly contain synthetic ingredients like mineral oils and silicones, masking the problems instead of eliminating their causes.
They rarely support the healing or even renewal of hair and scalp, because they stay too short in the hair. With an acidic pH value, they are able to close the hair cuticle that was opened up by the shampoo, but the real need for care will be visible again after the next hair wash.
There are a number of ways in which you can use simple, natural ingredients to care for your hair without chemical additives. Homemade alternatives to conventional conditioners are healthier and have less impact on the environment. Natural hair conditioners remain in the hair and can therefore work gently for much longer, which is why they are also called "leave-in" conditioners. Even more, care is actually only possible with intensive hair treatments.
I will now introduce other simple, effective ways to use a leave-in conditioner.
Use the deep conditioner treatment for a night regimen
If you are one of the people who tolerate sleeping with oily hair, then you should apply the olive oil deep conditioner treatment and leave it overnight. The next day you have to wash with enough water. However, you can also apply it only for one hour before you go to bed.
Use the olive oil deep conditioner as a sealant
Apply a few drops of the treatment after the shampoo, so you can take advantage of its sealing properties to get soft and shiny hair.
Use the deep conditioner as a hot oil treatment for hair growth
The treatment can also be used as a hot oil treatment for hair growth. Heat the oils a little and then you have to apply it with light massages on the scalp, for 8 minutes and finally, you can rinse off.
Use the deep conditioner as a hair polisher
If you have curly hair you can add a few drops of almond oil to your hands and apply it to your hair to make it look shiny and healthy.
Use the olive oil deep conditioner treatment to massage on the scalp
If you suffer from split ends, then, with a few drops of almond oil, you should massage your hair so that you can maintain the division of the hair.
Which Olive Oil is Best for Natural Hair?
The range of recommendations for natural oils for hair care is very large. Olive oil is also often recommended due to its availability. Whether to help against split ends or as part of a hair treatment: Olive oil for the hair is a good alternative to more expensive products.
However, one should not overestimate the effect of vegetable oil. In contrast to industrially manufactured products, olive oil does not contain any questionable ingredients that make conventional hair oils easier to comb and shine, for example. Although leaving olive oil in hair too long is not always advisable, it still works better than synthetic oils which are not sustainable.
Olive oil for hair care can lead to quick changes. However, only long-term use ensures long-lasting results. 
However, I do have to note that haircare also depends on the general condition of the hair. If your mane is permanently smoothed and colored, olive oil will also reach its limits. If you have dyed your hair to very light, olive oil is not necessarily the best choice, as the hair can darken slightly. The use of pure olive oil is also not advisable for very long hair. In this case, you should mix the oil with lighter oils. (Almond oil and jojoba oil, among others, are conceivable.)
Still, olive oil is one of the best and most popular home remedies for hair. It provides moisture, is readily available, and comparatively cheap.
Effect of Olive Oil on the Hair Structure
Healthy hair fibers are covered by the hair cuticle. These hair flakes always run in the same direction when undamaged. However, the effects of UV light, weather, or pollutants in the air can damage this structure.
In addition, too frequent or incorrect hair care is a common cause of damaged hair. This includes excessive lightening or intensive use of the straightening iron, among other things. The hair then becomes dull, frizzy, and is often dry in length and also tends to have split ends.
The nutrients in olive oil help repair such micro-damage. In the long term, the effect on the hair structure can be recognized by a silky shine and a much better bounce of the hair right up to the tips. After just a few applications with olive oil, the hair fibers and hair flakes are protected. The protective film gives the intact hair structure time to regenerate. Olive oil is therefore an inexpensive all-round care product for damaged hair.
Optimal Use of the Olive Oil Deep Conditioner DIY
The easiest care is with the pure oil. Mixtures that contain other care oils in addition to olive oil are effective, but a little more complex. Tried and tested base oils such as almond oil or jojoba oil can be used to make the oil mixture easier to apply. The addition of a small amount of essential oil is also conceivable - because the smell of olive oil is something special.
Quick care is achieved with daily hair washing by simply adding a few drops of olive oil to the standard shampoo. An alternative is to use solid shampoo ( hair soap ) with olive oil.
Long-lasting care is achieved by acting overnight in the form of a hair mask. If you have less time, that's no problem either. When caring for hair with olive oil, it is not primarily about the longest possible exposure time, but about regular use. This supports and cares for the hair.
Olive Oil Deep Conditioner Natural Hair - Other Problems it Can Solve
The golden oil is good for the hair and scalp. It cares for the hair, ensures a silky shine, and can also be used as immediate aid for minor problems such as split ends.
Pure olive oil or a mixture with other oils is best for an intensive supply of nutrients and regeneration for damaged hair.
For dry hair and dandruff
Dry hair is often associated with a dry, flaky scalp. Olive oil helps reliably with these problems because it provides dry hair and the scalp with intensive moisture. The oil can either be applied pure or mixed with other oils.
Use against dandruff before washing your hair. To do this, the oil is massaged into the hairline and washed out after a short exposure time.
For split ends
Split ends and hair breakage are a common nuisance with longer hair. Olive oil can be massaged into dry hair ends and split ends. The oil does not have to be washed out and this mini application can easily be carried out 2-3 times a week.
For colored hair
Not every coloration for home use leads to the desired color result. A part of the incorporated color is removed with an olive oil treatment. A lightening of a few nuances can already be noticed after the first night of use.
I do hope this remedy works for you as it did for me. If you're suffering from heavy breakage, you can consider using chebe powder for hair growth or why not consider hair transplantation? There are many top hair transplant surgeons for African American hair
More Information On The Best Oils for Natural Hair Growth
For more information on the best hair care brands for natural hair growth, the following blogs will help.