Herbal Oil Treatment for Natural Hair Growth | 4C Black Hair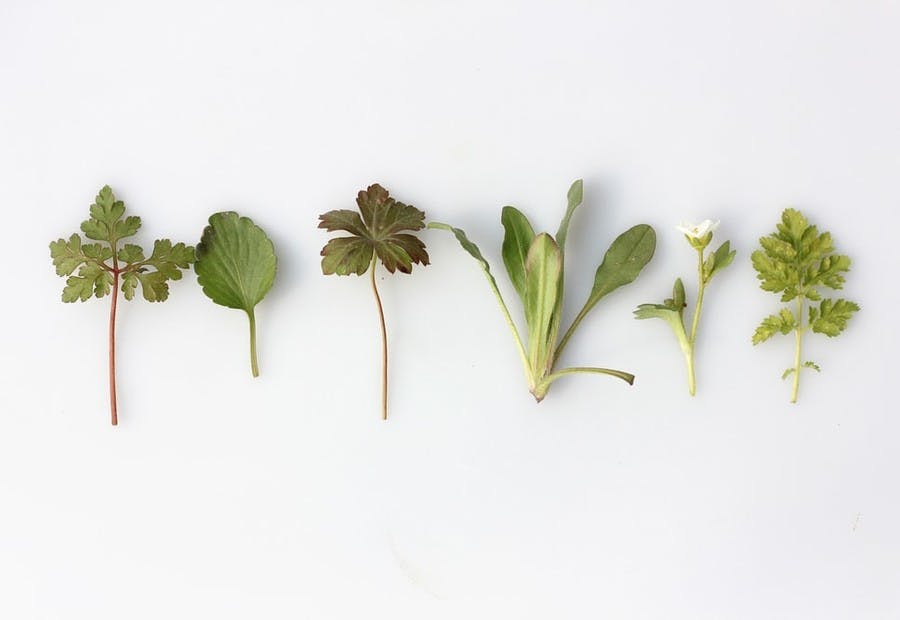 Herbal Natural Hair Growth Oil Treatments for 4C Black Hair / African Hair
Good day naturalistas. Today I am feeling so upbeat and full energy to post more blogs. Two months ago, I was in Fethiye Turkey doing some research on various herbs and their healing properties. I am on a mission to find some good natural hair growth remedies & oil treatments. natural hair growth remedies for black hair
I have tried a few but I though it will be good to see what Turkey has in store for us when it comes to hair growth remedies. Turkey generally has a wealth of herbal remedies, as it served as a central trading port between Asia and Europe in ancient times. A wide variety of herbs and spices are found very large amounts here in Turkey.
As I was having a stroll through the town, I came across a herbal store that stocked an abundance of natural oils and herbs, some which I had not ever heard of. The owner of the shop asked me what I was after, and I replied I am just researching ingredients that help with hair growth. He mentioned that a Cassia herbal hot oil treatment can grow hair very fast by 1cm every month.
He also said the treatment is prescribed by doctors here in Turkey and upon doing further research, he was right. I wasn't sure if this treatment will work on African hair because Turkish people generally have straight hair or wavy hair. Nonetheless, I went ahead and bought all the ingredients except the snake oil, just to see if this treatment really works.
Continue reading below to find out more about how I prepared the treatment and what each ingredient does. And don't forget to visit the natural hair shop online by clicking the image below. I stock a range of natural black hair products. Available in the shop is a range of to maintain and grow healthy hair.
Herbal Natural Hair Growth Remedy Using Cassia & Liquid Vitamin B Complex – Ingredients
So if you guys remember, about a month ago, I briefly wrote about an anti-breakage treatment using Olive oil. That treatment helped to stop breakage on my hair, however, this new treatment is supposed to grow hair fast not just stop breakage.
So I decided to stop the breakage treatment and focus on this one only. In short, the breakage treatment did work to stop breakage. I will post an update later on that article.
The current Turkish treatment consists of a combination of ingredients that include:
B Complex vitamins
Dried natural Cassia leaves infused in a cup of hot water
Sweet almond oil
Garlic oil
Snake oil
Castor oil
Olive oil
The ingredients seemed very interesting, some which I have never heard of, others which I have no intention of ever using on my hair. Based on my own personal superstitions of anything to do with snakes, I decided to not use the snake oil. But I did want to try out the remedy using the other ingredients. I have heard many good things about Cassia being a magical hair growth remedy in India and is used in many black hair growth products. So why not give it try?
Although Cassia was important to the treatment, I was informed that it was not essential for the treatment. The most important ingredient in this Turkish hair treatment is actually the liquid B Complex vitamins. The doctors in Turkey advise that the treatment will still work without the Cassia. However, the addition of the Cassia may help speed up the treatment for hair growth.
The Importance of Adding B Complex Vitamins to a Herbal Oil Treatment for Black Hair Growth
B vitamins are typically grouped, because there are many of them. You can eat foods that are rich in these vitamins, take a vitamin B complex, or buy shampoos and conditioners that contain them to accelerate hair growth.
The signs of not getting enough of the B vitamins, include feeling weak or tired, bruising, and you will also notice that due to the lack of this vitamin your hair will not grow as fast as before. Vitamin B12 is the most important of the B vitamins, so for best results try to include everyone on the daily diet.
The foods that contain vitamin B are: chicken, beef, pork and turkey, marine products such as cod, salmon, trout, also chickpeas, lentils and others.
Adding Cassia to a Herbal Oil Treatment – Why Are The Benefits of Cassia for Natural Hair Growth?
Its main use is to condition and repair damaged or dry hair. With cassia the hair becomes bright, soft, conditioned and strong. This plant coats the hair strands as with an enamel, smoothing the cuticle. If you have damaged hair, or just want a healthy treatment, the cassia obovata is an excellent alternative.
The hair and tips are favoured, "repairing, nourishing and rebuilding", the hair keratin. It does not penetrate the stem, but covers the outer cuticle with a protective layer and corrects the problems of porosity of the hair, cracking or broken ends, caused by dryness or by the use of synthetic dyes, heat from the ironing (which burns the cuticle), smoothed or permanent.
It takes care of the scalp by returning a balanced pH, that is, if your hair is oily or dry at the root, either due to poor nutrition, medical treatment, a hormonal change due to pregnancy or menopause, regulates and normalizes it. If you have a specific pathology of the scalp such as: dermatitis, desquamation, psoriasis, etc., Cassia Obovata treat and relieve or eliminate successfully in a short time.
It has astringent and antiseptic properties, this allows you to repair the damaged cuticle and avoid dandruff.
It is ideal to treat the problems caused by chemical dyes on the hair.
It can also be used as a natural conditioner and added to your natural hair products for black hair growth.
Provides health, smoothness, volume and vitality. Strengthens hair structure penetrating to the root and strengthening it. Reduces hair loss.
Highlights your natural hair colour. The natural pigments, which are in the cortex, inside the cuticle, reflect or refract light according to the health of the surface. The cassia, when smoothing the cuticle, eliminates the obstacles so that the hair shines and the natural or dyed color is clearly seen.
Providing minerals, elasticity and shine to the hair, it purifies the scalp, helps regulate sebum and is a natural anti lice.
How to Prepare The Herbal Oil Treatment
Boil one full cup of water, add a pinch of cassia herbs or green tea herbs.
Leave the solution to cool.
Once cooled, add 3 drops of garlic oil, one tablespoon of sweet almond oil, one table spoon of castor oil into the tea solution.
Then add the liquid B Vitamin Complex into the mixture.
Add solution in a spray bottle and spray directly on your scalp
To see miraculous results, you have to apply the treatment once a week for 3 months then stop for 2 weeks, then resume.
Use this treatment alongside your natural hair growth products.
My Results – Herbal Oil Treatment for Natural Hair Growth
The first one month started this new treatment I used only the oils mixed with one cup of warm water, without bothering with the Cassia. As I had already successfully been using the anti-breakage olive oil treatment I spoke about earlier, my hair was not experiencing any breakage. I just wanted to see if this new treatment does work for hair growth.
After one month of doing the treatment, I did notice that my hair strands were more coated and seemed stronger. So I then decided to add the Cassia to see if it makes difference.
After months of doing the treatment, I have definitely seen some good results in just 2 months of doing the treatment. The only strange thing about my new hair growth is that it seems to be mainly in the front of my hair, but it's not until I blow dry my hair and compare will I know if the treatment worked.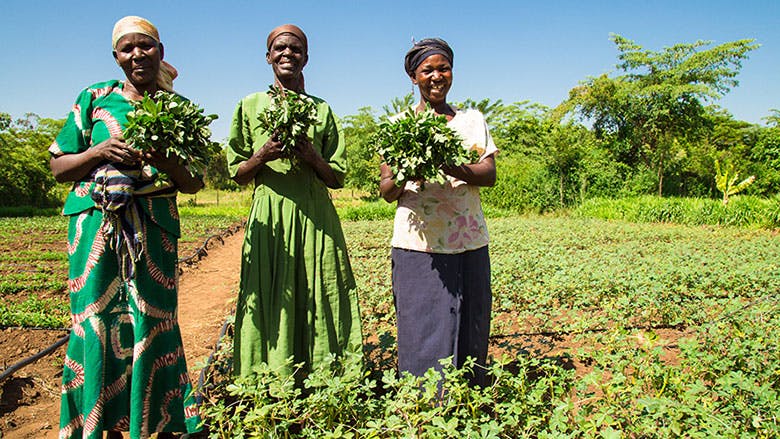 I don't know whether it was the Cassia or because it was the second month of doing the treatment continuously, but this is truly the best hair treatment to grow natural hair fast. I believe it is the combination of liquid B Complex Vitamins mixed with Cassia tea water. According to the Turkish man, the Liquid B Complex vitamins are what makes the treatment very effective.
Over the next couple of weeks, I will blow dry my hair and take comparison pictures just to prove my results. Luckily I took some pictures of my hair before I started the treatment, which means I can see if I really did grow new hair, or if I am just imagining things.
I will also make a Youtube video on this, as I feel it's definitely going to help a few of you out there struggling with hair growth.
Other Homemade Deep Conditioners for Natural Hair
If you try this treatment and it doesn't provide the best results, why not try out other homemade deep conditioners for natural hair. Not every hair will react the same to ingredients, as our hair is uniquely built according to our DNA.
For more recipes, visit the article: Homemade deep conditioners for natural hair.
Other Best Herbs & Oils for Natural Hair Growth
For more information on using oils for natural hair growth, read my other articles titled:
For help on which essential oils can grow your hair faster and healthier, whilst preventing breakage, I have written some articles on:
Using Vitamins As An Afro Hair Loss Treatment
hinning hair is a big sign of iron deficiency so if you are suffering from hair loss, please consult your doctor immediately. Your hair health can easily be restored by taking iron supplements if you are deficient.
To read more about taking vitamin supplements to prevent hair loss, visit the article called: Best Vitamins for Natural Hair Growth. To also find out more about hair loss, read my article on Afro hair loss treatment.
These many factors for healthy hair growth include:
Your hairs texture
Are you transitioning?
Is your hair dyed or chemically treated?
How curly your hair is
Is your hair dry, greasy or damaged?
Your hair porosity
Your hairs level of hydration and moisture absorption.
External and environmental factors.