Neck and Face lift in Turkey - Top 10 Clinics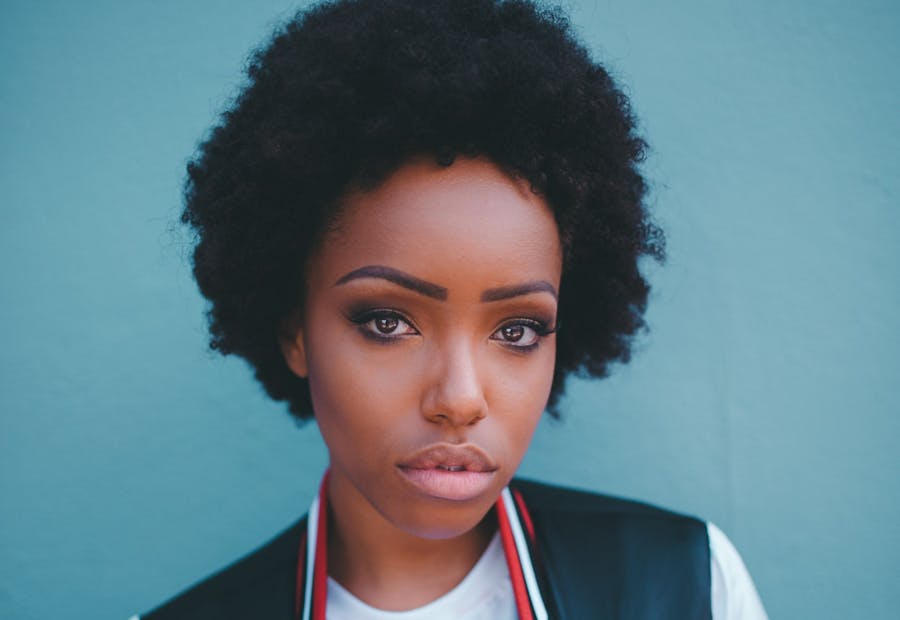 Neck and facelifts have become a popular remedy for sagging or loose skin due to aging. You can have the procedure performed in a hospital or surgical facility with local anesthesia to reduce pain in the affected area. During a face or neck lift, the surgeon will elevate and tighten your skin to give you a younger appearance.
Turkey has become a popular destination for cosmetic procedures due to its wide range of hospitals and clinics. They also offer several types of cosmetic procedures at relatively affordable prices. Turkish cosmetic clinics have well trained and experienced medical experts and up-to-date medical technology in the field of cosmetic surgeries. Apart from this, there are several affordable holiday destinations to find relaxation after a stressful surgical procedure. So, if you are planning a trip to Turkey for that face or neck lift, see below the top 10 clinics you should consider.
Estetik International Aesthetic Plastic Surgery Clinic
Estetik International Aesthetic Plastic Surgery Clinic is an internationally certified clinic. Dr. Bülent Cihantimur, an internationally renowned and multiple award-winning cosmetic surgeon, founded this clinic. The facility has about 21 years of experience in aesthetic surgery procedures on over 70,000 patients. They use the best and most advanced technology to perform surgeries professionally. This facility is among the best cosmetic surgery clinics for your face and neck lifts and is equipped with highly qualified and experienced surgeons. There's no doubt that there are up to the task of leaving your face and neck with desired results. What's more, Estetik Clinic provides outstanding care and guest service for patients, which will make your stay in Turkey a pleasant experience.
Dr. Cagri Sade Plastic Surgery Center
Dr. Cagri Sade is the director of this clinic. He is a plastic surgeon with over 20 years of experience in various plastic surgery procedures. This clinic is highly specialized and skilled in performing different kinds of cosmetic surgery interventions. With modern infrastructure and advanced medical technology, Dr. Cagri Sade Plastic Surgery Center is staffed with friendly and professional staff who are well equipped to meet the needs of each client satisfactorily. As a result of its focus on client satisfaction and quality of service, the Turkish Medical Association has recognized Dr. Cagri Sade Plastic Surgery Center as a center with excellent quality of medical assistance.
Several positive reviews from satisfied clients have also confirmed this certification. With this clinic, be assured of a transformative appearance through a personalized diagnostic approach, which will achieve the best results for your cosmetic needs.
Acibadem Healthcare Group
Acibadem Healthcare Group has been in existence since 1991. As one of the leading hospitals in Turkey and the world, it has gained accreditation from the Joint Commission International and has an ISO 15189 accredited medical laboratory. The Acibadem Aesthetic, Plastic, and Reconstructive Surgery team is highly equipped to perform various forms of face and neck lifts to give you back your social confidence. This facility is a known super brand in Turkey and the world, with its chain of 21 hospitals, 13 outpatient clinics, and other support services spread over five countries.
As part of the world's second-largest healthcare chain, Acibadem Healthcare Group is advanced in technology, which meets global standards of practice. Their qualified and experienced medical professionals are up to the task to provide you with the desired new look you have been dreaming of.
Vita Estetic
Vita Estetic is a leading cosmetic surgery center which performs a wide range of medical cosmetic procedures, including face and neck lifts. It is worth noting that the Turkish Ministry of Health accredits all their hospitals. Vita Estetic uses state-of-the-art technology to produce desired results for patients at affordable prices. The clinic equally has accredited and highly-qualified medical experts, who do not compromise on medical standards of practice. Besides, their all-inclusive package, coupled with their free 12-month post-surgery correction services, will make choosing this facility for your cosmetic needs an easy choice. With these qualities, you can be confident that Vita Estetic will provide you with a face or neck lift, which will improve your appearance just the way you want it.
Istanbul Aesthetic Plastic Surgery Center
Istanbul Aesthetic Plastic Surgery Center has commendable international standards when it comes to cosmetic surgery. As an ISO 9001-2008 certified hospital with a dedicated international patient office, this facility attracts a wide range of international visitors for various surgical procedures. The Istanbul Aesthetic Plastic Surgery Centre has excellent customer care services, which ensure that patients have access to standard and VIP treatment facilities. As a result of their superb client satisfaction service, it attracts about 4,000 patients per year from Turkey and all over the world.
When you want a meticulously done face or neck lift, the Istanbul Aesthetic Plastic Surgery Center is the way to go. With a wide array of medical procedures to choose from, they will provide you with personalized assessment and surgery to meet your aesthetic needs. Equipped with experienced and well qualified medical professionals, Istanbul Aesthetic Plastic Surgery Centre employs state-of-the-art techniques to perform cosmetic surgeries to your satisfaction.
Medical Park Hospital Group
The Medical Park Hospital Group is known as the most prominent private hospital group in Turkey. It was founded in 1995 and currently has a total of 25 hospitals in 17 cities globally. They also have over 14,000 employees. Altogether, it is a model hospital, with accreditation from several boards, including the Joint Commission International. Medical Park Group uses state-of-the-art medical technology in its field while employing a team of well qualified and experienced medical professionals.
With specialized physicians in plastic, reconstructive, and aesthetic surgery, this hospital can offer you personalized treatment. You'll get all you need to make your face or neck lift journey in Turkey a desirable experience.
Medicana Health Group
Close to three decades, this Joint Commission International-accredited facility has been providing international standard care to clients from all over the world. Medicana Health Group is an advanced private health care provider in Turkey and other parts of the world. It's also a member of the Association of Private Hospitals and Medical Institutions. Medicana Health Group can boast of a chain of 12 hospitals and about 6,500 employees who are well equipped to give you satisfactory results. As a pioneer of health tourism development in Turkey, the Medicana Health Group is known for its international standards in providing reliable and high-quality services to the satisfaction of its patients. The vision of this healthcare service provider is to be up to date with the latest technological advancement in their field of practice. They further strive to be a model for other health facilities.
Dr. Ali Riza Orerogly Aesthetic Clinic
Dr. Ali Riza Oreroglu Aesthetic Clinic is experienced in various plastic surgical procedures performed on the face, neck, and other parts of the body. The clinic is led by Dr. Ali Riza Oreroglu, a plastic, reconstructive, and aesthetic surgery specialist with over two decades of experience. As a member of the International Society of Aesthetic Plastic Surgery, the European Board of Plastic, Reconstructive, and Aesthetic Surgery, among other notable bodies, he has vast international exposure.
He equally has the certification to back his credibility in providing a satisfactory service for his patients. The Dr. Oreroglu Aesthetic Clinic is a charming edifice with an aesthetic effect designed for a pleasing visual effect. Their team of experts and qualified medical professionals are up to the task of providing you with high-quality satisfaction.
Adem and Havva Medical Center
This center is managed by Dr. Özlem Safiye Kurt, an internationally acclaimed and multiple award-winning specialists in cosmetic surgery. With her vast experience of 23 years and international exposure, Dr. Kurt has set a standard for medical cosmetic practice, not only in Turkey but in other countries. Adem and Havva Medical Centre are known for its quality services, which is backed by its lifetime warranty policy. The clinic's well-equipped and experienced professionals support this mark of quality.
These medical professionals perform their procedures using the latest technology in cosmetic procedures. With over 16,000 plastic surgeries across 45 countries, you can expect a transforming face or neck lift procedure with satisfactory results. Apart from the excellent service the clinic offers, they pride themselves in taking good care of their patients' welfare by arranging for accommodation, meals, transportation, and luxurious comfort.
Estheticland
This cosmetic hospital provides international service, which improves the quality of life of its patients. Estheticland has a dedicated team of experts and well-qualified doctors to meet your cosmetic surgery needs. With 17 years of experience, Estheticland has gained a reputation as a leading cosmetic surgery center with excellent face and neck lift procedures. They pride themselves in providing high-quality face and neck lifts without compromising on medical ethics and international standards.
What's more, there is an all-inclusive package to cater to your accommodation, travel, translation, and treatment without stress. You will also enjoy excellent post-operative care to ensure your satisfaction.
Conclusion
Face and neck lifts are medical procedures that can improve your physical appearance. Turkey is a popular destination for medical tourists seeking cosmetic transformation in various parts of their bodies. Before you take that trip to Turkey, it will be prudent to ensure your choice of clinic or hospital is well equipped with qualified and certified medical personnel and facilities. You may also want to check if they use up-to-date technological procedures because, with your face, you can take no chances. Choosing the wrong facility can result in devastating outcomes, which may leave your face worse than it was.
FAQs
How much is a facelift in Turkey?
On average, facelifts in Turkey cost you about $4,150. However, you can get a facelift for as low as $1,500 and as high as $8,850. It all depends on several factors, such as the location of the hospital or clinic. Also, the qualification and experience of the medical professional and the kind of procedure used is a determining factor of the cost.
How long does a face and neck lift last?
Face and neck lifts are not permanent because the skin on the surface will continue to grow. For most patients, a well-performed facelift will last for about ten years, while a neck lift will last for about 10-15 years. It all depends on the experience and skill of the cosmetic surgeon.
What is the best treatment for turkey neck?
The best treatments for turkey neck are minimally invasive procedures such as radiofrequency or ultrasound. For more severe cases, you may need a surgical procedure to achieve more lasting results.
What is a mini face and neck lift?
A mini facelift is a type of surgery used to correct sagging of the facial muscles. This procedure involves making small incisions around the hairline to tighten or lift the lower half of the skin
This is instead of the traditional method, which uses incisions in front of the ear, up the hairline, and behind the ear.
Why is Turkey surgery cheaper?
Surgeries in Turkey are cheaper due to lower standards of living and the relatively affordable cost of labor. Besides, the relatively large number of facilities offering surgeries in Turkey has contributed to competitive prices to attract customers.
Is Turkey good for plastic surgery?
Turkey is the right destination for plastic surgery. The high-level expertise and experience of the plastic surgeons in Turkey produce excellent and successful results. Also, because of the relatively affordable price of plastic surgeries, thousands of people throng into Turkey for various plastic surgeries every year.
What is the best neck tightening procedure?
Determining the best neck tightening procedure will depend on the extent of the sagging on your neck. If your sagging or wrinkling is significant, a surgical neck lift is the best option for a more youthful appearance. Otherwise, you can use non-invasive techniques such as ultrasound or radiofrequency.
What home remedy can I use to tighten my neck?
Not everyone wants to make the trip to the doctor's office. If you're going to skip the consulting room and surgical processes, several home remedies can solve your loose neck muscles. Aloe vera gel is useful for tightening your neck muscles. It contains malic acid, known to improve skin elasticity. Apply 3-4 times a week and rinse with lukewarm water after 20 minutes. Another home remedy is to massage with olive oil. Massaging with olive oil has anti-aging effects because of its vitamin A and E content.
Coconut oil could also work. Alternatively, you can use an egg white and honey mask once weekly. Apply the mask on your neck and rinse off with cold water after 20 minutes.
Is it possible to get rid of turkey neck?
Yes. You can get rid of turkey neck with advanced medical and surgical procedures such as Botox, MST operation, Z-plasty, and Hyo neck lift. Surgical procedures produce the quickest and most effective remedy for turkey neck. Alternatively, you can opt for non-surgical techniques such as laser, ultrasound, or radiofrequency to get rid of turkey neck.
Who is the best plastic surgeon in Turkey?
Dr. Bülent Cihantimur is a multiple award-winning plastic surgeon in Turkey. With about two decades of experience, he has conducted several quality plastic surgeries for a wide array of clients. He heads the Estetik International Health Group as the CEO. He specialized in aesthetic, cosmetic, and reconstructive surgery.
What is the best country for plastic surgery?
When it comes to plastic surgery, Turkey is the best country and a popular destination for several patients. The country, especially Istanbul, has a wide array of clinics to choose from, which offer quality and affordable services for plastic surgery.
Why do people go to Turkey for plastic surgery?
Most people travel to Turkey for plastic surgeries because Turkey has a reputation for qualified and experienced plastic surgeons, modern research, and equipment with satisfactory customer service. Apart from that, surgical fees in Turkey are about 50% cheaper compared to the U.K. or the U.S. What's more, after a stressful surgical procedure, most people wile away the time with an affordable holiday.
How much does a BBL cost in Turkey?
If you want to do a BBL in Turkey, you should budget for around $4,200 on the average. However, prices can range anywhere between $3,300 and $5,100.
Why are plastic surgeries so cheap in Turkey?
When compared to the U.S. or U.K., the cost of plastic surgery in Turkey is cheaper due to the lower cost of employee wages and living conditions. Additionally, Turkey has a wide array of experienced plastic surgeons, a lower price for medication, and a lower foreign exchange rate as compared to the U.K. or the U.S. Also, most hospitals offer all inclusive charges which take care of treatment, transport, accommodation, and meals, altogether making Turkey a cheap destination for plastic surgeries.
Can I fly after plastic surgery?
Generally, after plastic surgery, it is advised that you wait between 10-14 days to fly. This delay is to ensure proper healing before your flight.
What is the best age to get a facelift?
The best age to get a facelift is between 40-70 years. A facelift is suitable for people who have signs of facial aging, yet still, have some skin elasticity. Since these signs occur between this age range, you will make an ideal candidate for a facelift if you are within this age bracket.
What is a lunchtime facelift?
A lunchtime facelift, also known as a thread lift, is an alternative version to the traditional facelift, which uses threads to lift different parts of the facial skin to achieve a tightening effect. This method is less invasive, faster, and cheaper than the traditional facelift.
What is a two stitch facelift?
An advanced form of the lunchtime facelift is the two stitch facelift. In this procedure, the plastic surgeon will place a suture on your upper cheek and raise it to be secured above your ears. The two stitch facelift is a minimally invasive cosmetic procedure that can be performed under local anesthesia. Even though it produces immediate effects, they may not be as long-lasting as the full facelift.
Where is the cheapest country to get plastic surgery?
Plastic surgery comes at a relatively cheaper cost in Turkey. Other countries such as India, Malaysia, Thailand, and Mexico also offer plastic surgeries at relatively affordable prices.
What is the safest cosmetic surgery?
The safest cosmetic procedures are the ones performed with minimally invasive procedures because they have little to no risks and adverse effects. If you need to undergo cosmetic surgery at all costs, opt for a one with fewer risks and adverse effects. Facial fillers and laser resurfacing are considered among the safest cosmetic procedures if you need to undergo cosmetic surgery.