Natural Hair Tools and Products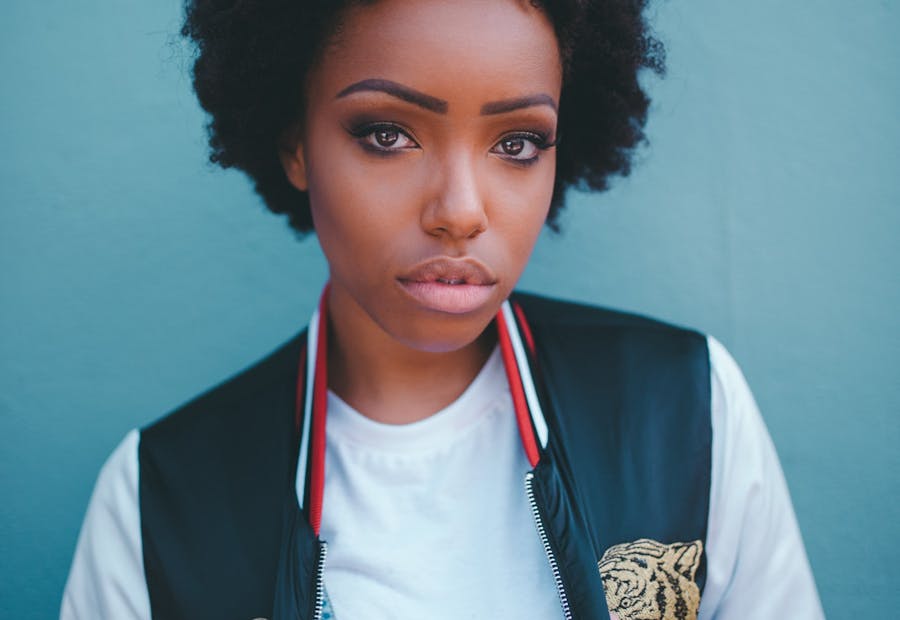 Let's face it, maintaining natural hair is difficult. Wash days take a lot of time, and numerous tools are available for routine maintenance. And as the natural hair community expands, more upkeep methods emerge. Natural hair care items formerly resided in little, out-of-date areas of drugstores. They have already appeared in places like prestige shops and the clean beauty market.
 Fortunately for us, these methods also bring new tools for us to use. It cannot be easy to know where to start if you're new to the natural hair journey. With so many alternatives available on the market, it can be challenging to determine which tools are worthwhile for your time and money. To meet the needs of coily hair strands, brands are broadening their assortment of hair care products.
Thankfully, we've done the legwork for you and compiled a list of products and tools that conform to your 4b or 4c coils. These shampoos, conditioners, hot tools, gel, hair butter, and more have you covered whether you have 4b or 4c coils, a drugstore budget, or a prestige budget. We will therefore list must-have tools your hair may need.
Natural Hair Tools
1.    Spray Bottle
Every 4b or 4c girl needs a spray bottle to add moisture to their hair when styling or to revive day-old curls. Almost all places will have a spray bottle, according to stylists. They are inexpensive, and the dollar store even has an overabundance of spray bottles in a rainbow of adorable colors. It is $6 for shopping at Amazon.
2.    Detangling Comb
You've been doing your hair a disservice if you don't already own a wide-tooth detangling comb. Wide-tooth detangling combs have been used for a long time to maintain natural hair. Although naturalistas have worn other styles throughout the years, most naturalistas grew up with one. It continues to be a mainstay in their styling arsenal.
Wide-tooth combs effectively separate hair, remove knots and tangles and reduce breakage. When you want to preserve volume, they are also fantastic style tools. It costs only 3 dollars at Walmart.
3.    Durable Hairbands
Naturalistas can't even describe how annoying it is when a hair band breaks on them, especially when they've mastered a ponytail. Also, using elastic bands for natural hair is a big no-no. They easily get tangled up in your hair, causing hair breakage, which can lead to excessive hair loss. However, these hair bands will keep your hair safe.
Most hairstylists remark that the Ouchless Forever Elastics are incredibly comfy and snag-free. You can rely on these bands to hold your hair in a ponytail, even if it's thick. It's $4 at Amazon, Target, and Walmart.
4.    Edge Brush
It can occasionally be difficult to put down natural edges, regardless of your style. No matter your curl, a two-sided comb and brush are ideal for forming smooth forms around your hairline—7 dollars at target.com and $12 to buy on Amazon.
5.    Satin Hair Bonnet/ Scarf
Every natural girl needs a satin bonnet or scarf to wear at night to protect her hair and maintain her style. Satin scarves and bonnets can also style your edges in the morning. You can get an instant hold for the day by laying your edges flat and wrapping your scarf around the outside of your head for five to ten minutes.
$6 for shopping at target.com, buy for $5 on Amazon, and pay $7 when you purchase from Walmart.
6.    Shampoo Comb
Shampoo combs are a great need for all naturalistas. They are great at detangling and detoxing hair strands while leaving behind a soothing effect. One good shampoo comb is the signature pink/green granite comb by Eternally in Amber. This Black-owned company offers a range of high-end styling equipment, such as wide-toothed combs and hair claws, perfect for Instagram.
It will undoubtedly speed up curly hair wash day (take this shampoo comb, for example). The price is $30.
7.    Detangling Brush
If you have natural hair, you know how unpredictable it can be. Your wash day procedure can be shortened in half by using a detangling brush to help you tame your tangles. When looking for a detangling brush, experts recommend choosing one with gentle bristles that won't pull on your hair. This is to enable the brush bristles to glide effortlessly through your hair strands.
8.    Hair Towels
An ordinary bath towel to dry your hair might damage curly, delicate hair. This is because your fragile hair strands can get caught among the towel strands causing hair breakage. Therefore, it would be best if you used a microfiber towel when drying your hair. It reduces the chances of hair breakage. The Aquis microfiber towel effectively dries your hair while preventing damage. 
This microfiber towel comes highly recommended.
9.     Silk Pillowcase
Even if you currently cover your natural hair with a silk scarf, satin cap, or bonnet at night, don't scrimp on protection. A silk pillowcase will add a layer of soft defense between your hair and your sheets. Champagne, pink, and silver are three great color options that can keep your smooth pillowcase from causing wrinkles and frizzy hair.
You can get some great silk pillowcases for your hair needs from Slip. Check out their Queen pillowcases collection.
10.  Sectioning Clips
If you have natural hair, you undoubtedly know that styling your hair in portions makes it easier to maintain. A quick and easy approach to speed up and simplify any styling procedure is to hold back the hair with sectioning clips. These clips can simplify the process if you want to wash your hair in portions accordingly. 
This is because your roots or ends won't be put under stress. With the Naturally Drenched Keep It Tight Styling Clips, you can section, style, and attend to each curl individually. Spend $10 at naturallydrenched.com to shop.
11.  Bobby Pins
Bobby pins are a reliable tool when trying to style your hair or create any versatile hairstyle that requires you to keep your hair in place. These tiny must-haves can assist when necessary and keep hair out of your eyes. It comes highly recommended by most naturalistas online. They can assist in building a solid, long-lasting foundation with any hair texture because they are dependable and powerful enough.
It sells for only $3 at walmart.com.
12.  Smoothing Hair Brush
Most styles require a good brush, which also makes smoothing the hair much easier. According to experts, no matter what curl pattern you have, this brush works well for making ponytails. With all textures, it's a fantastic tool for style variety.
13.  Hair Dryer/ Flat Irons
Too much heat on your hair is bad. But a little heat once in a while can prove advantageous for your hair. Using a hair dryer, a flat iron, or even both, you can apply heat to your hair depending on the desired style. You can get a great hair dryer, the Harry Josh Pro Dryer 2000. On the Harry Josh website, it sells for $249.99.
It may sound expensive, but it is worth the price. This strong blow dryer has eight heat, speed, and ion settings. It feels lightweight, warms up rapidly, and disperses heat evenly through your strands. It is even comfortable to use with your non-dominant hand. Even after removing the concentrator nozzle, your natural hair maintains its shine and speedy drying.
For flat irons, here are great options for your 4c hair.
14.  Hair Diffuser
For a carefree, bouncy appearance, a diffuser aids in evenly distributing air throughout natural hair. Diffusers assist in making your curls look defined and abundant. You can purchase a diffuser attachment for your blow dryer if you already have one. It costs less than 20 dollars on Amazon.
15.  Shower Cap
A shower cap is a necessity because it is waterproof and anti-bacterial. It guards against mildew and mold growth caused by regular use. You can also use it to protect your blowout, maintain your style, or keep your hair dry between shampoos.
Natural Hair Products
The ideal formulas to look for when purchasing hair care products for your natural hair type are those that protect, strengthen, and hydrate the strands. Since you want to obtain the healthiest natural hair of your dreams, there are several shampoos, conditioners, balms, oils, and curly hair stylers on the market to look out for. Try to purchase water-based goods that list water as the first ingredient on the label.
Water is the best source of hydration. Therefore doing this will aid in keeping your hair hydrated. Hair experts advise using an excellent clarifying shampoo once a month. Also, some great hair products include hydration shampoos, moisturizing hair masks, leave-in conditioners, water-based gels, and an optional edge control product.
As a result, we've done the sleuthing for you because sorting through all the products can occasionally feel like navigating through a thick fog. Please continue reading for our helpful list of natural hair care products you need throughout your natural hair journey.
1.    Hydrating Hair Cleanser/ Shampoo
A decent, non-stripping shampoo is needed. Scout to get a mild, low-foaming shampoo that doesn't contain silicones, parabens, or sulfates. There are many options on the market. But some people still prefer to make their shampoos at home. Here are some recipes you can try out.
2.    Heat Protectant
To style your hair using heat, you should use a heat protectant. This will help your hair strands to thrive despite the heat.
3.    Leave-In Conditioner
You should not choose your hair products purely based on how they make you feel. The ideal leave-in conditioner should contain the optimum moisture for your hair. Great ingredients to look out for in a leave-in conditioner include glycerin, aloe, jojoba oil, avocado oil, coconut oil, etc. Also, it should not leave any buildup in the hair.
4.    Hair Gel
Hair gel is an important product to have to be able to slay your hairstyles. Look out for gels that fortify and protect your hair while styling it. There are different hair gels for different purposes; Some are for protective styles. While others are for styling the hair edges only. At the same time, others are suitable for wash-and-go styles. So, be on the lookout for these to have great experiences with your hair gel.
5.    Protein Treatment Products
If your hair ever feels brittle or dull, it is time to boost your hair strength with some protein treatment. Protein treatment adequately hydrates your 4C curls, provides them with elasticity, and protects your hair from further damage. This means protein treatment products are a must-have for all naturalistas. There are protein treatment products on the market, and there are those you can make by yourself.
6.    Hair Oil
The importance of hair oil to natural hair cannot be underrated. It helps in scalp health and prevents the drying of your scalp. Also, it helps to keep hair moisturized. Luckily, there are lots of natural hair oils on the market. These hair oils include jojoba oil, olive oil, avocado oil, rosemary oil, coconut oil, lavender oil, carrot oil, etc. Each of these oils has specific benefits they provide to the hair.
7.    Hair Mousse
Perhaps you went to braid your hair. After the braiding session, the hair stylist takes a product and applies it to the hair. The effect is quite impressive. Hair mousse adds body, volume, hold and shine. Using hair mousse on protective designs like twists and roller sets adds grip and combat humidity while taming frizz and defining curls for wash-and-go styles.
You should have a hair mousse among your hair products.
8.    Conditioner
You can never go wrong with a conditioner. After washing your hair with shampoo, your hair is stripped of natural oils. A conditioner brings back moisture to the hair. It smoothes your strands and provides a protective layer on your hair. This is mainly why you are advised to detangle your hair while conditioning. With a conditioner, your hair has enough Slip, so there would be less hair breakage.
There are lots of great conditioner options in the market for 4C hair.
9.    Hair Butter/Cream
Have you ever heard of the LOC or the LCO method? Then you should know that this article is not ended till hair butter has been listed among your needed hair products. Hair butter seals moisture into your hair strands, making them hydrated and healthy. One great hair butter you can use for your hair needs is shea butter. But there are many hair creams on the beauty market that you can choose from.
Conclusion
You probably already know that no one natural hair product is the greatest for everyone, and not one product is ideal for all your hair's demands. Find the ideal product lineup for your hair if that's what you're after. Every naturalista should, at the least, have the following products and tools options in their hair cabinet to take care of everything from cleansing to styling.