Natural Hair Products for Hair Growth in Ghana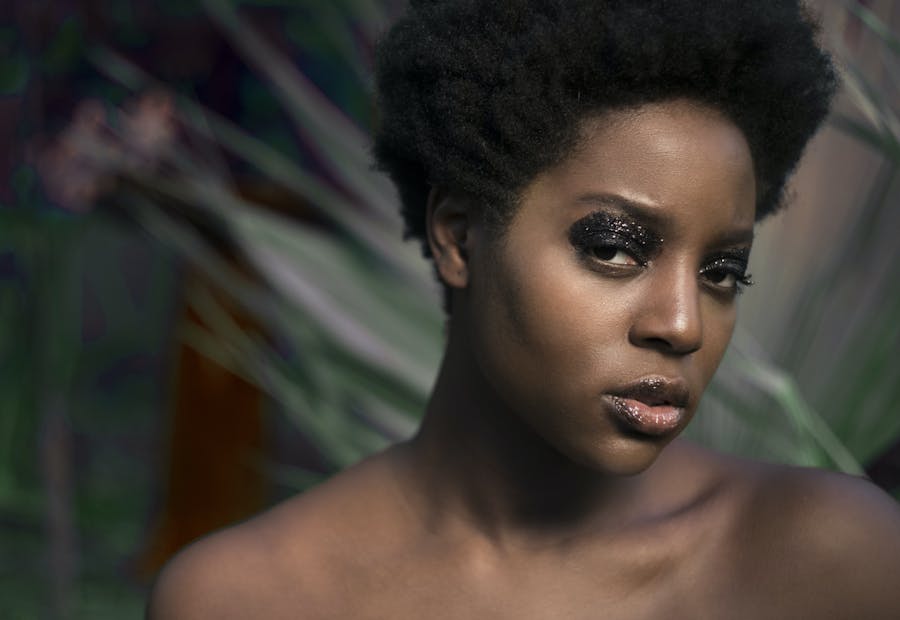 There's something about beautiful hair that completes a look. But, no one just rolls out of bed and goes through life with perfect locks if they don't put in the work.  Keeping your hair healthy depends on the kind of hair products you use. Once you consider that your hair is a significant factor contributing to making your look pop, it should not be too hard to do the needful. 
Opting for the best hair care brands, which are healthy and free from the effects of harmful chemicals, is not easy. Let's face it; good hair products are not as cheap and easy to find. 
This article will present you with the top ten haircare brands in Ghana, to save you all the stress of searching. Altogether, this will make caring for your hair a smooth and pleasant journey. 
We Naturals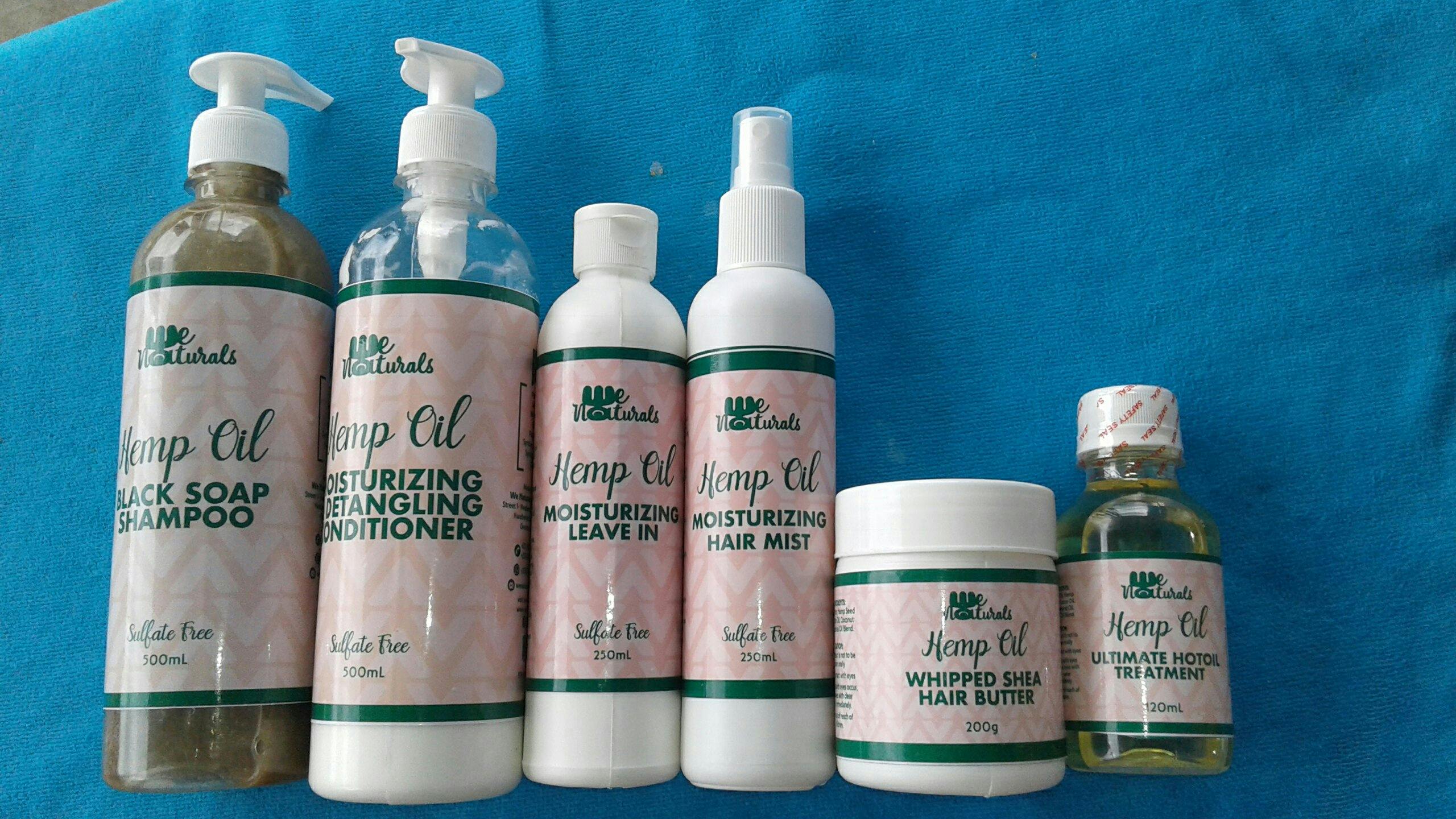 Known as one of the leading brands of hair care products, for all kinds of hair needs, this company provides a wide range of products in Ghana and abroad. We Naturals uses natural raw materials to specially formulate their products to meet high-quality standards, guaranteed to promote your hair health.
At We Naturals, you can get a wide range of essential oils to stimulate your hair growth and prevent dandruff. Use their African black soap shampoo to promote your hair growth and resolve itchy scalp issues. Also, get one of the several varieties of enriched conditioners to keep your hair moisturized. With a dab of shea sealing butter, you can add some sheen and flexibility to your hair, then voila! You are good to go.
MGL Naturals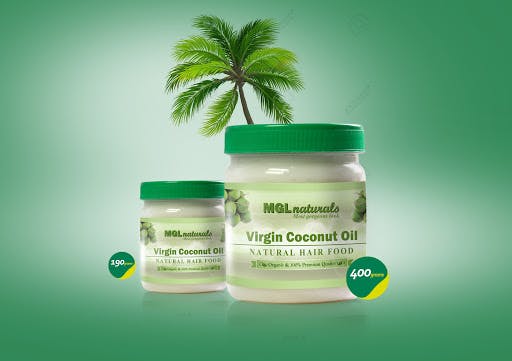 This natural haircare brand is an award-winning company that puts out top-notch hair care products both in Ghana and abroad. MGL Naturals prides itself in promoting raw materials from rural Ghana, where about 90% of their products are sourced. It is a well-known household brand in Ghana and West Africa as a whole. It's even doing well on the global market. 
MGL naturals have good quality natural hair products such as their African black soap, with antifungal and antibacterial properties for cleaning your hair and preventing itchy scalp. 
A variety of natural hair butter from MGL Naturals is good for maintaining your hair sheen and also act as a moisturizing sealant for your hair. In-stock you can find hair foods for nourishing and restoring your tresses. These are coupled with conditioners to make your hair softer and easier to manage. MGL naturals also have shampoos and various types of natural oils which will keep your hair beautiful and healthy. 
Eya Naturals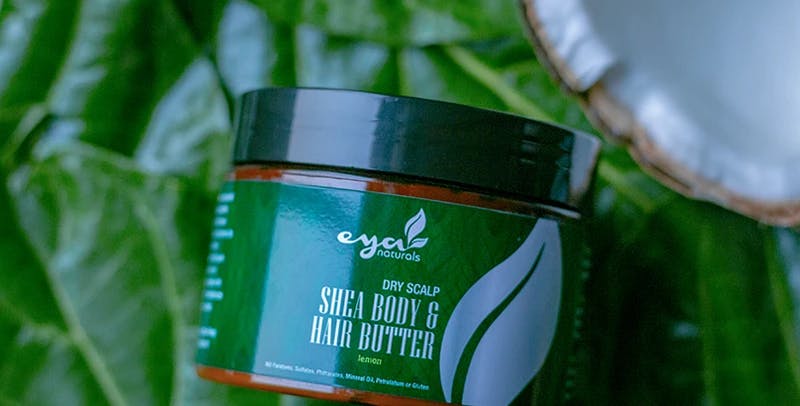 Another 100 percent natural hair care brand in Ghana, Eya naturals, offers quality natural hair care products for the Ghanaian woman. If you want to rock that beautiful hairstyle you've been dreaming of, you can visit their salon to pamper your hair. Natural hair care products from Eya naturals are made using fine natural ingredients sourced from Africa. You can trust their products when it comes to protecting your hair from chemical damage.
Complete hair sets to solve your hair issues, such as dry scalp and damaged hair, are readily available at Eya Naturals. Even better, they come at affordable prices. 
You will love their detangling conditioner, it softens and detangles you the hair. Every African woman knows that's a big deal. 
The African black soap shampoo from Eya Naturals is excellent for cleansing your roots; then, the anti-itch spray will soothe your itchy scalp. That's not all, their butter will shine your tresses, and their range of various essential oils is a good pick for nourishing and strengthening your hair. 
Adepa Naturals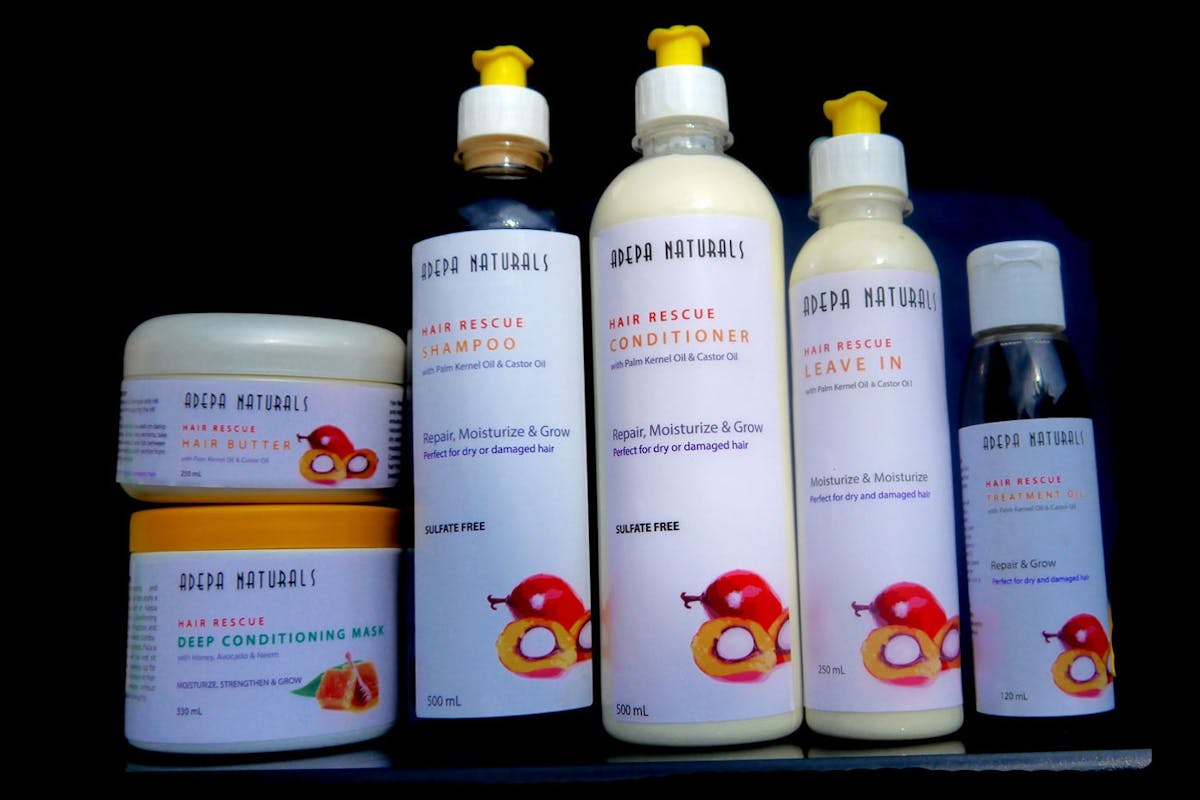 Adepa Naturals is a total hair care brand in Ghana. They pride themselves in using natural raw materials to formulate organic hair care products. To promote your hair health and growth, you can rely on this hair care product for great results. These products will also take care of your dandruff and hair loss issues.
With Adepa Naturals' complete hair care set, you are assured a complete hair treatment regimen. You'll have everything from African black soap shampoo to conditioner, leave-in conditioner, oil, and even butter at an affordable price. Adepa Black soap shampoo will leave your hair sparkling clean with its antifungal and antibacterial properties while boosting your hair health and growth. 
Also, with Adepa conditioner, your hair will have a good dose of moisture and smooth detangling, while the leave-in will do an excellent job of continuously conditioning your hair as you go about your day. Seal in all this moisturizing goodness with the Adepa hair butter, and you will have an extra sheen as a bonus. There is also provision for kids and baby hair products. 
Tama
Tama is a haircare brand in Ghana which sources its products strictly from nature. The main ingredient used is shea butter, which they select with sustainability and ethics in mind.  Tama cosmetics are crafted with international standards and are free from synthetic ingredients. They are indeed a beauty from nature and are as authentic as it gets. These products are essenced with natural essential oils for a pleasant aroma. So, your hair will smell like 'sugar, spice and everything nice.' 
Tama intensive shea oil repair is equally a fantastic moisturizing shea oil, formulated with baobab oil and sunflower oil. 
It is suitable for detangling your hair for easy handling, promoting hair growth, and also preventing dandruff. Give your scalp a fair treatment and repair that damaged hair with Tama intensive shea oil. With this product, you'll be well on your way to maintaining healthier and smoother hair.
Hair Now Now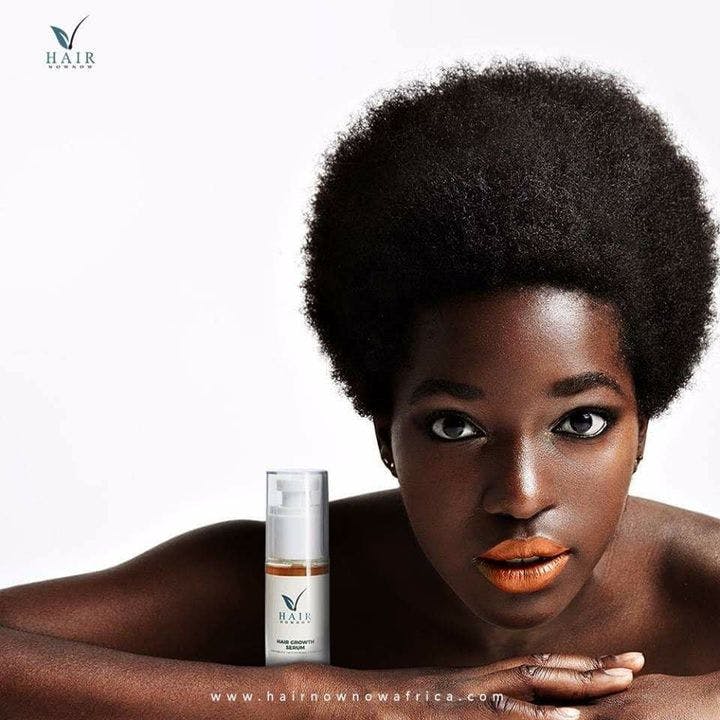 If you're looking for a safe, organic, and nourishing hair care brand in Ghana, Hair Now Now is your answer. This product is specially formulated for all kinds of hair problems, including damaged hair, dandruff, baldness, slow growth, breaking hair, lost edges, and hairlines, etc. With Hair Now Now, there is always a solution for your hair problems, depending on your hair care need(s).
You can attain your dream hair with Hair Now Now's hair growth serum, which is the perfect natural remedy for combating hair loss, hair breakage, damage, slow growth, and so much more. What's more, you don't have to worry about the side effects because you have all the goodness from the natural raw materials infused into the product. 
Kinky Matters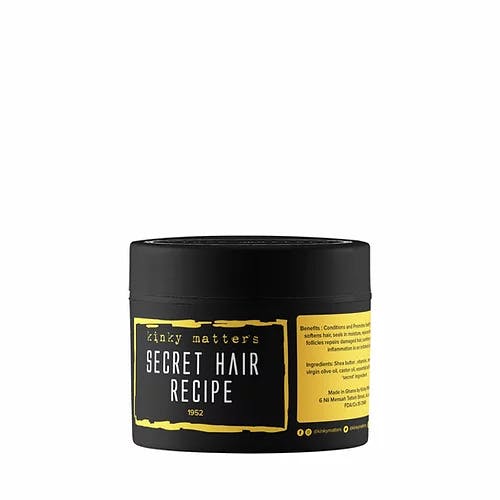 Kinky Matters is a wholesome hair care brand in Ghana. It is made using natural and organic ingredients from Ghana, just right to meet your hair needs. Kinky Matters is made to serve both the local and international markets and therefore meets quality standards for its products.
Any put out by Kinky Matters is known to have tremendous benefits on hair, such as faster growth, moisturizing effects, and total cleansing. Their secret hair recipe is one of the best sellers and has fantastic results for hair health and development. 
Other products in stock at Kinky Matters include African black soap shampoo with antifungal and antibacterial properties and shea butter conditioner, which moisturizes and makes your hair more comfortable to handle. Also available at Kinky Matters is a specially formulated secret hair drop and a complete secret set comprising African black soap, shea butter conditioner, milky-silky-smooth leave-in conditioner, secret hair drop, secret hair recipe, and shea butter mixture.
Zabri Naturals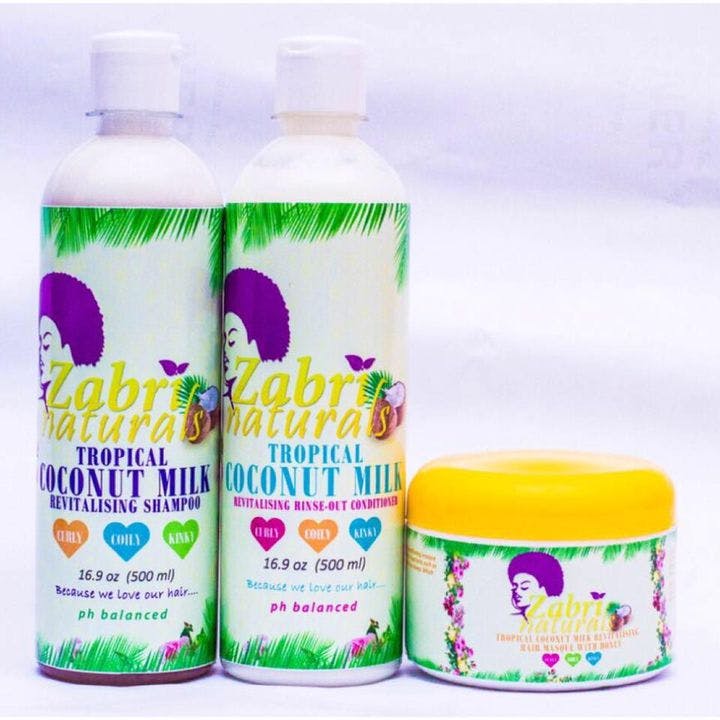 Zabri Naturals is a natural hair care brand in Ghana which produces quality hair products. These natural hair products are formulated using the best local ingredients and are suitable for all hair types. One major thing Zabri Naturals is known for is its international quality. They have built a good reputation for stellar and natural hair products that keep your hair in good style. So, you don't have to bother about the effects of harsh chemicals.
You can count on hair care products from Zabri Naturals to meet all your hair care needs. Some of these hair care products include volumizing shampoo for cleansing your tresses, conditioners to soften, detangle and moisturize your hair and natural oils to seal in moisture. These products give excellent results, which will keep your crown of hair beaming with pride.
HotFro
HotFro is an affordable haircare brand in Ghana, and its products are formulated from natural ingredients meant to serve all kinds of hair types. You can trust HotFro when it comes to growing beautiful and long hair, which is, first of all, healthy. They make their products naturally nourish your hair for an attractive crown. 
You will love HotFro for its range of hair care products, which comprises conditioners, oil mix, African black soap, shampoo, hair growth pomade, and shea butter mix. Use HotFro conditioners to soften and detangle your hair for easy handling, oil to seal in hair moisture, African black soap shampoo to cleanse and cure itchy scalp and shea butter mix for soft, moisturized and shiny hair. HotFro offers a growth set at an affordable price to meet all your hair growth needs.
El Glittas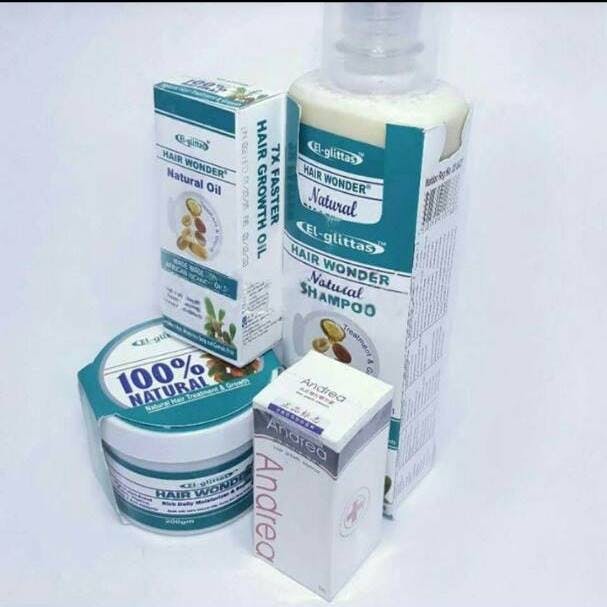 Here's another excellent haircare brand offering products made from natural oils and herbs. These products are further formulated with vitamins, fat, and organic plant-based proteins in proportions that are just right to nourish and grow your hair. El Glittas is suitable for your hair needs, such as scalp treatment, rapid hair growth, hair restoration, and softening.  No hair type won't benefit from these products; they equally come at affordable prices. If you want to eliminate dandruff and regrow your edges, this haircare brand will offer you that service. 
With El Glittas, you will find natural oils that are sure to repair your damaged roots while moisturizing and protecting your scalp from dandruff and itch. Shampoos are also available to help you cleanse your hair and get rid of dead cell build-up on your scalp. Hair creams from this brand have several benefits for your hair, such as hair growth promotion, softening, moisturizing, treatment of dandruff, and elimination of itchy scalp.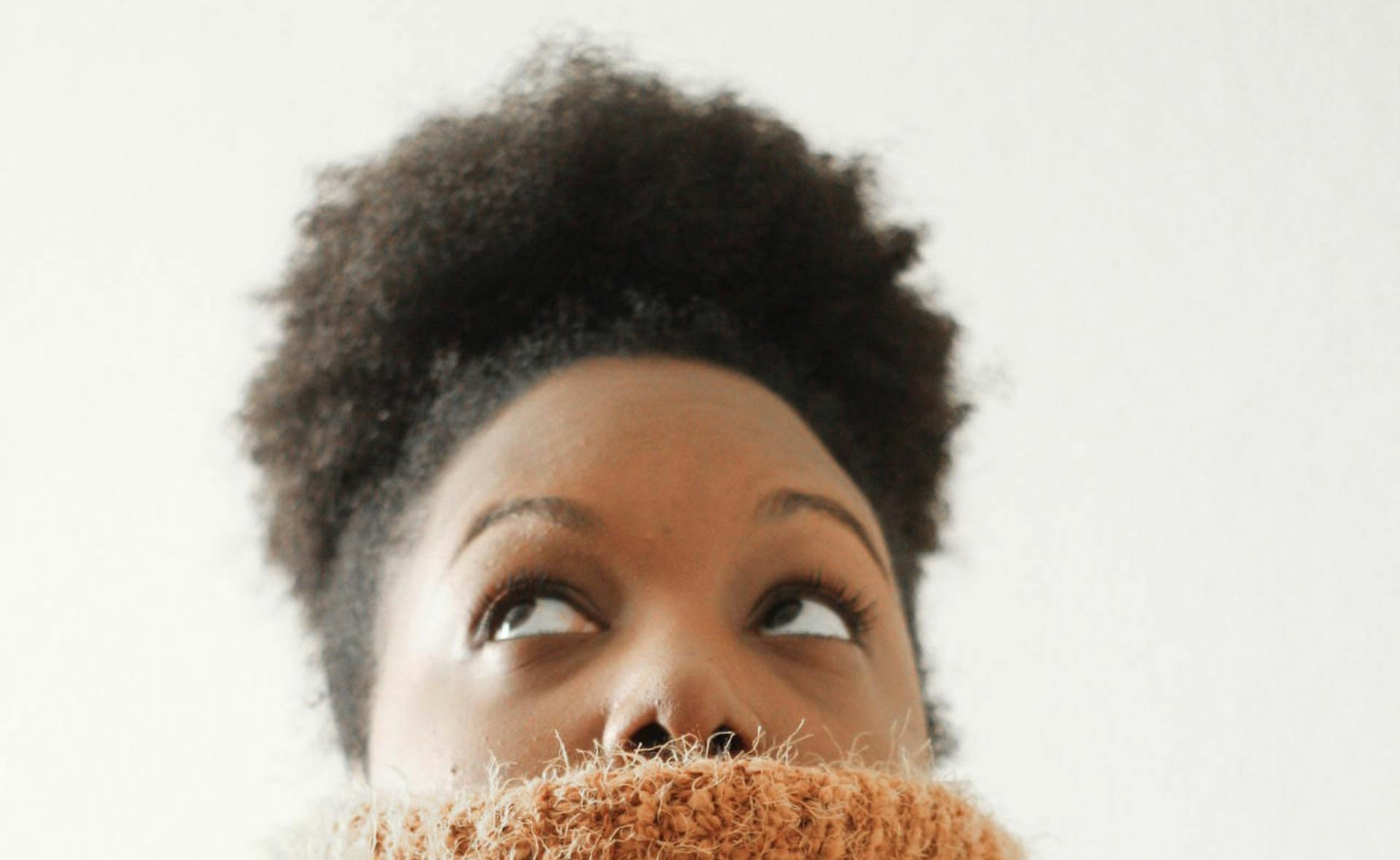 FAQs
What is the best hair care brand in Ghana?
Several hair care brands in Ghana produce high-quality hair products to meet various hair needs. The best products are from top brands, namely We Naturals, MGL Naturals, Eya Naturals, Adepa Naturals, Tama, etc. Overall, the multiple award-winning We Naturals hair care brand is the best. 
Where to buy natural hair products in Ghana
You can walk into any of the places below to choose your natural hair care products in Ghana.
Twists & Locs Salon (Osu and East Legon)
iHair Beauty Supply (Accra)
Angels Beauty Store (Dzorwulu and Osu)
Cleo Beauty Supply (Dome Pillar Two)
Kevys Cosmetics (Kumasi)
Royal Hair (Kumasi City Mall)
Hairsmith Africa (Sunyani)
Beduwa Naturals (Takoradi)
Salma Naturals (Tamale)
Saanema Natural Hair and Cosmetics (Bolgatanga)

Where to buy natural hair products online in Ghana
You can buy a range of natural hair care products in Ghana online from any of the sites as mentioned earlier under the top haircare brands in Ghana or you can order from the following sites:
Reapp - This site has a variety of natural hair products you can select from, such as essential oils, natural oils, conditioners, hair creams, and hair butter.
Urban Makes - Surf this site for supplies such as deep conditioners, hair mayonnaise, essential oils and vitamins, curling creams, etc. to manage your natural hair. 
African Emprezz Beauty Shop - this site has a vast stock of natural hair care products in Ghana, such as hair supplements, moisturizers, conditioners, hair butter, oils, shampoos, and stylers.
MEJS - They have a variety of natural hair care products such as African black soap, unrefined butter, hair spray, and moisturizers for all your natural hair care needs. 
Renate Cosmetics  - Here, they offer natural hair care products in Ghana, comprising hair kits sets, conditioners, creams, and moisturizers. 
Zelmoom Naturals  - For your essential oils, hair butter, conditioners, shampoo, etc. order online from this site.
Josben - You'll find in stock a variety of hair oils, hair butter, conditioner, gel, shampoo, leave-in moisturizers, etc. for your natural hair care needs.
Jumia - This merchant site offers natural hair care products in Ghana, such as shampoos, conditioners, twist gels, essential oils, detangling creams, anti-itch sprays, etc.
Beauty Express GH - This online shop has a wide range of natural hair care products to meet your hair needs. These include leave-in conditioners, shampoos, anti-dandruff creams, hair pomade, hair softeners, curling creams, detanglers, among others.
Jiji - They offer natural hair shampoos, conditioners, hair oils, twist and lock gels, essential oils, and many more products for your natural hair care journey.