Nail Care: What To Know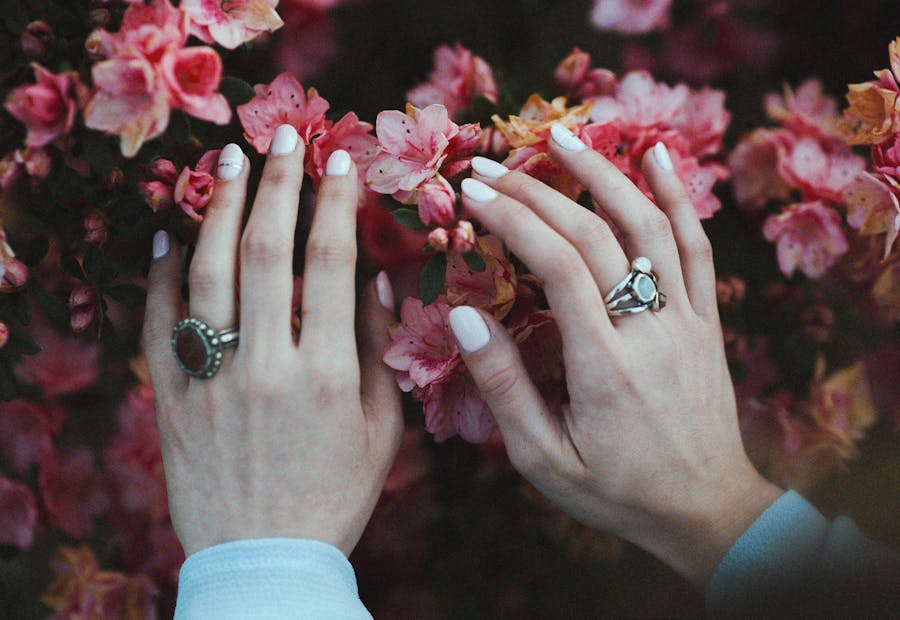 Every individual wants their nails to look strong and healthy, yet most people, especially women, only consider getting a manicure when it comes to nail care. Getting manicures regularly is crucial but is that the only way to take care of your nails? No, we don't think so. You must embrace some nail care practices and give up others to keep your nails strong and beautiful.
These suggestions will improve your nail game whether you always wear nail polish or can't quit picking and chewing your cuticles. It would be best if you started the following nail-care routines right immediately.
1.      Moisturize Your Nails
Your nails also need external moisture to keep healthy, like your skin. Your nails cannot naturally create oil, unlike your skin and scalp. When you frequently clean your nails, it removes what little nutrition it receives. As a result, hydrating your nails often, and ideally, every time you wash your hands, should become your first nail care routine.
If you frequently use hand sanitizer, follow up with a hand cream and pay special attention to your nails because the alcohol in hand sanitizers can dry out your hands and nails. Before retiring to bed, apply a few drops of coconut or olive oil on your nails.
2.    Stop Biting Your Nails
Biting your nails harms them. The touch with your saliva weakens and brittles your nails and gives them a pitiful appearance. Your cuticles are harmed by it. Additionally, putting your fingers in your mouth allows bacteria and other contaminants to enter. Using nail polish that smells unpleasant and repels you to quit biting your nails is suggested.
3.    Maintain Good Hygiene Practices
Regular and continuous contact with water can cause broken fingernails if they are not thoroughly dried, and the moisture that remains after drying might result in infections. Therefore, avoid letting your nails grow too long, so dirt and bacteria don't become trapped inside. Regularly clean your nails at home, and disinfect the manicure supplies before and after each usage.
To avoid pushing dirt further into the skin when cutting your nails, trim them straight across and then in a curve at the tips. Use natural disinfectants like tea tree oil to help destroy bacteria and prevent illnesses.
4.      Avoid Using Acrylic and Gel
Although gels and acrylics are undoubtedly quite attractive, they tragically do a great deal of harm to the nails. Avoid them completely if you can. Numerous chemicals found in acrylic powder can enter the bloodstream through the vulnerable nail bed. The U.V. lamps used in gel manicures also damage the skin around your hands and nails.
If you are set on this particular nail style, a better alternative would be to use press-on ones, as they are less hazardous and simple.
5.    Avoid Scraping Off Nail Polish
Take a moment out of your busy day to soak a cotton pad in nail paint remover to remove any chips that have started to appear in your nail varnish. The worst nail habit is removing nail polish with a scraper. It damages the nail's texture, destroys its strong protective coating, and leaves your nails feeling overly dry.
Avoid waiting for the polish to chip or peel off by removing it as soon as it loses its shine, as a good nail care habit. Avoid leaving one coat of nail paint on too long because it will eventually cause chipped nails.
6.    File The Nail In A Single Direction.
Gently and slowly, go in one direction. Otherwise, the nails will deteriorate and crack too soon. Additionally, filing in the same direction makes it simpler to shape the tip in the desired way and helps you obtain a smooth tip. Aggressively filing them might break your nails and encourage splitting. Therefore, you can start by filing the nail from one corner to the centre.
Or the opposite corner to the centre, or the other way around. This method preserves the edges of your nails while assisting you in achieving a flawless finish.
7.    Use A Base Coat And A Top Coat
Whether you use nail polish frequently or seldomly, the dyes and chemicals in these paints can damage and discolour your nails. Using a base coat and a top coat is a simple method to avoid this and ensure that your nail polish remains on for longer. Every woman should develop this easy nail-care habit. You should apply the foundation and wait a while after properly cleaning your nails.
Your favourite nail colour should then be applied in two coats, allowed to dry, and sealed with a top coat. You should only use nail products from well-known brands because you cannot be certain of the chemicals in inferior ones.
8.    Eat Well
Healthy eating solves a lot of problems, including your nails. Poor diet leads to nail difficulties and deficiencies in calcium cause problems like brittle nails. Calcium must be present in sufficient quantities in your diet. For healthier and stronger nails, supplement your diet with vitamin E, protein, iron, vitamin D, zinc, and magnesium in the form of almonds, beets, soy, beans, lentils, whole grains, greens, etc.
9.    Wear Protective Gloves
Cleaning kitchenware and gardening are two tasks that might damage your nails. All the dirty work you do when gardening can accumulate and stay in the nooks and corners of the nails for longer than you can expect due to the chemicals in the soap, which can also cause your skin and nails to become dry. Rubber gloves shield your hands and nails from mud and chemical agents.
 After each usage, properly wash your gloves, and let them air dry in the sun.
10.   Choose High-quality Cosmetics.
Use nail products that won't potentially injure your nails, just as you wouldn't use makeup or skincare products of inferior quality. Invest in high-quality goods from well-known companies, whether cuticle oil, nail polish, remover, top coat, or base coat. In addition to ruining your nails, using inferior products risks your health because they enter your body when you eat.
Not every bottle that advertises itself as natural is truly natural. It is best to conduct research and stay away from using items with dangerous chemicals.
11.    Do Not Use Acetone.
Although acetone may appear to be a quick and simple solution for removing difficult-to-remove nail paint and colours, it is incredibly harsh on your skin and nails. Your nails become extremely dry and fragile as a result. Avoiding acetone or products that include acetone on your nails is one nail care advice you must abide by.
Many nail paint removers now contain healthy components like vitamin E and almond oil to avoid drying out your nail tips. Apply a few drops of oil after removing the nail paint to replenish moisture and health if your nail polish remover contains no nourishing ingredients.
12.    Regular Nail Trimming
Avoid growing your nails past a specific length because doing so increases the likelihood of breakage and damage. Just maintain them long enough to seem attractive; this does not require you to keep them extremely brief. Like with hair, frequent nail cutting is a recommended nail care routine. Every two weeks, set aside some time to maintain the shape of your nails by trimming and filing them.
With a clipper, neatly cut them in a straight line, then with square or round points as desired.
Nail Care Products And Tools To Add To A Nail Care Routine
With the greatest nail care supplies at your disposal, you ignite self-love. Besides enhancing your personality, having healthy nails also makes you feel better. Healthy nails symbolize your personality, regardless of length, colour, or state. It would be best if you had the proper tools to indulge in a thorough and productive nail pampering session.
Do not be worried! The list below has everything you need!
1.    Hand & Nail Cream
One product which is an absolute need for your nail is the hand and nail cream. Get a nail cream enhanced with essential oils like almond, olive oil or coconut oil to make your nail healthy and moisturized. This prevents nail breakage and dryness and repairs the skin on your hands. One great recommendation is the Lakme Hand And Nail Cream.
This product contains pentavitin and almond oil. Gently massage this cream into the cracks between your fingers, and you'll have soft, moisturized hands that last up to 4 hours after a single application. Additionally, this nail cream fortifies your nails and keeps them from breaking. The rapidly hydrating, non-sticky, and non-greasy product penetrates the skin with minimal greasiness or stickiness, keeping your nail healthy.
2.    Cuticle Oil
When your cuticles get exposed to harsh weather elements, chlorine, or soapy water, your nails get affected and become chapped and dry. It is, therefore, important to incorporate a hack to restore your cuticle health. That can be achieved by using cuticle oil. When you apply cuticle oil, it causes circulation around your nails to increase, enabling nail growth.
One good option is The Beauty Co. Vitamin E Cuticle oil. There have been reviews of this product repairing dry, brittle nails and cuticles while hydrating these areas. It also enhances the healthy growth of your nails and prevents breakage since this cuticle oil is made with Vitamin E, sunflower, jojoba, and sweet almond. 
3.    Nail Lacquer
Lacquers are also known as nail vanishes. These quickly dry off when applied to the nails. They leave behind a shiny and, sometimes, decorative finish. Some contain glitter or even glow in the dark. Nail lacquers come in a thick formula which makes them chip resistant. You should note that nail lacquers are not the same as nail polishes.
Nail polishes are quite temporary compared to nail lacquer. Nail polishes add colour and vibrancy to your nails, but nail lacquers are for the protection of the nails. A great nail lacquer you can use is the O.P.I. nail lacquer. This nail lacquer composition shields your nails from damaging substances, including formaldehyde, toluene, and dibutyl phthalate.
Nail polish from O.P.I. does not chip or peel. They remain until you consciously remove them. The polish, too, will last eternities. Without wasting much time, start painting your nails glossy and lustrous. This nail care item has received 4.4 out of 5 stars on Amazon, making it a must-have.
4.    Nail Hardener
A nail hardener strengthens the nail, so it does not split or break easily. Nail hardeners provide an extra layer of protection and nourishment to your nails. So they deliver great vitamins and minerals to your nails in clear polish. This delivers a protective film over your nails, preventing breakage. A highly recommended nail hardener is the DeBelle Nail Hardener.
This nail hardener is packed with argan oil and supports healthy nails while giving the natural nail bed a glossy sheen. Your nails won't break thanks to this nail hardener. This hardener is a must-have in your nail-care kit if your nails are fragile. When applied after just a few days of use, its clear liquid pleasantly surprises you with its potent effects.
5.    Manicure Kit
Any nail care advocate always has a manicure kit in their space. Sometimes, you do not need to go to a professional when you can do basic nail care at home. This is where a manicure kit comes in handy. Some manicure kits also come with toenail essentials. You can get the Beaute Secrets Manicure Kit to cater to your nail needs. This kit comes in 18 pieces of nail and toenail instruments.
All the instruments are made of premium stainless steel, so you are assured of durability. Also, all the tools are razor-sharp, incredibly sturdy, and rust-free. It comes with a lightweight, button-activated synthetic leather case designed to be portable. Any nail care instrument you can imagine is included in this kit.
Conclusion
Nails enhance each person's unique hand beauty. Healthy, well-formed nails provide the appearance of attractive fingers. The greatest nail care items include everything you need to take care of your nails while lounging at home, taking part in a salon-like experience and serving as your nail expert. Trim, file, shape, buffer, and paint your nails without hesitation! But keep in mind to give your nails some fresh air to breathe.