Must-Have Nail Care Products & Tools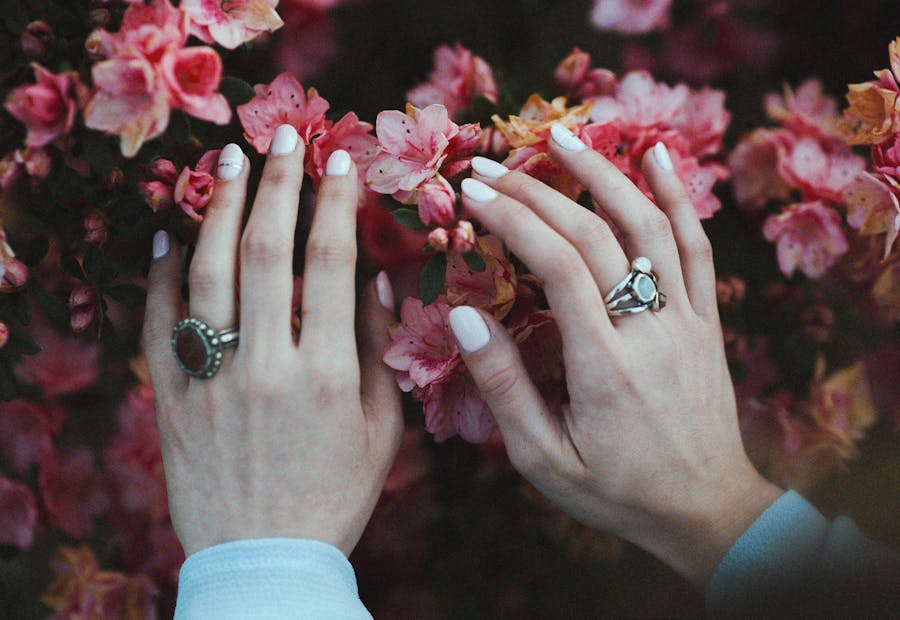 The days of challenging nail maintenance are long gone. Numerous nail care solutions are available nowadays that strengthen and beautify your nails. The state of your nails can be used to evaluate your personality, level of hygiene, and nail health. In addition to being a warning sign of health neglect, unhealthy nails can result from overusing artificial goods like glue, nail polish, and extensions.
Therefore, taking proper care of your nails and maintaining the greatest condition possible is critical. With the greatest nail care supplies at your disposal, ignite self-love. Aside from enhancing your personality, having healthy nails also makes you feel better on the inside. Pay attention to nail care tips and procedures, given the popularity of nail extensions, manicures, pedicures, and nail-art techniques.
No matter how busy you are or how difficult your work may be, neglecting to take special care of your nails could result in them being a breeding ground for a disease that will unavoidably have an impact on your general health. The nails should receive proper manicures and pedicures to give them a healthy appearance, just like every other body part.
On the other hand, manicures and pedicures shouldn't be reserved for women only; they should be available to everyone. Even if you don't frequently visit a nail salon, getting a set of nail care tools for your home shouldn't be a bad idea. But one thing you should think about is making sure that the nail instruments are thoroughly cleansed and sterilized to avoid your nails from being infected.
This can be done by either cleaning them with an antibacterial like Dettol or sterilizing them using a sterilizer. In this article, you will find essential nail tools and nail products for caring for and adorning your nails. You may enjoy healthy nails and show them off whenever you want with the help of these items. Continue reading to learn more.
1.    Nail Drill Bits 5 In 1 Tool Nail Care Electric Machine Kit
This device is similar to a drill machine in this electric nail care device. However, the gentleness of this nail drill makes it suitable for stimulating and massaging delicate cuticles. It has fast rotations with enough strength to cut and shape hard acrylics or thick toenails. It includes 5 carefully made nail heads that swiftly and safely sculpt, shape, and finish your nails.
It includes a buffing tool to polish your nails to a natural appearance, an emery tool to smooth and shape them, a shaping tool to smooth the nail surface, a fine shaping tool to shape and contour nails, and a cuticle pusher to keep the cuticle neat and clean beneath the nails.
2.    Organic Nail Strong Oil for Cuticle Care
Keratin and other essential oils have been added to this Organic Nail Strong Cuticle Oil. It lessens cracking on the skin surrounding the cuticles, strengthens nails, and encourages nail development.Nail techs often recommend Bella Vita Organic Nail Strong Cuticle Oil as a must-have nail product.The cuticles are rejuvenated and repaired with this nail oil.
It moisturizes the cuticles and lengthens and beautifies the nails. It primarily strengthens thin, brittle nails and repairs damaged cuticles from the inside out. Additionally, it keeps cuticles from flaking, leaving them supple and healthy.
3.    Pedicure Manicure Hand and Foot Spa Care Kit
Infections and other skin issues can be avoided with the Skin Secrets Pedicure Manicure Hand and Foot Spa Care Kit. This pedicure and manicure spa care package is all you need to prevent calluses and fungal infections. The most efficient approach to calm, soothe, and relax your nails is with this Skin Secrets Pedicure Manicure Hand and Foot Spa Care Kit.
Why spend a one-time fee to attend a salon when you may enjoy salon-style spa treatments while lounging at home?
4.    Nail Art Rhinestones Decorations
For all those who adore nail art and can't get bright enough shiny nails, the SUBAY Crystals AB Nail Art Rhinestones Decorations are the answer. Rhinestones of various sizes, shapes, and designs are included in their collection. A pair of tweezers is included to make it simple to grip and firmly place the stones onto the nails.
A double-point dotting pen allows you to create several designs and embellish your nails, unlike before, for a mind-blowing nail art design. The kit may create custom cards or adorn items like phone covers, glasses, and furniture.
5.    Vitamin E Cuticle Oil
The skin around the nails is moisturized by vitamin E oil. It strengthens and shines your nails. Dry, brittle nails and cuticles are repaired and restored by it. Additionally, it enhances the skin around the cuticles and nails. The Vitamin E Cuticle Oil from The Beauty Co. promotes nail development and lessens breakage. It hydrates the cuticles, strengthening, beautifying, and lengthening the nails.
This oil is made with vitamin E, sunflower, jojoba, and sweet almond oils for complete nail nourishment.
6.    U.V. Gel Nail Light
A U.V. L.E.D. nail lamp is needed for anyone who enjoys occasionally experimenting with different nail colours and extensions. This gel nail light's high quality and use have earned its popularity. Using this light, you may cut the drying time by about 50%. The light can operate at its maximum speed for up to five years in good condition.
It can be used for pedicures because of its multifunctional design. It has an intelligent sensor and a programmable timer for the automated curing process. The U.V. L.E.D. nail lamp is a great option because it can be used with any nail polishes, L.E.D. gel polishes, and base and top coating gels.
7.    Manicure Kit
The nail clipper kit or manicure and pedicure kit are other names for a manicure kit. To fulfill your hand, facial, and foot care needs, for instance, a full set kit from Beauté Secrets comes with 18 pieces of nail and toenail instruments. The kit is constructed of premium stainless steel. All of the tools are razor-sharp, incredibly sturdy, and rust-free.This kit is appropriate for any gender.
 It comes with a lightweight, button-activated synthetic leather case designed to be portable and quickly and easily solve all nail problems. Any nail care instrument you can imagine will be included in this kit. You can find other manicure kits here.
8.    Revitalizing Cuticle Oil
We've all experienced the sensation of parched, severely damaged, and dried nails after wearing gel or acrylic nails for an extended amount of time. At this period, nails require a lot of tender love and care. You may restore the health of your nails and give them deep nourishment by revitalizing cuticle oil. A Cuccio Naturale oil includes a vitamin-infused oil conditioner that keeps cuticles and nails healthy and minimizes peeling.
This product is highly recommended. It is a natural remedy for weak nail health because it contains no artificial chemicals. The solution, which improves skin health and boosts shine, is nourishing but non-sticky and grease-free.
9.    Nail Lacquer
You may get a manicure with a nail lacquer that is chip-free and durable for up to 7 days. The superior nail lacquer composition shields your nails from damaging substances, including formaldehyde, toluene, and dibutyl phthalate. Nail polish from O.P.I. does not chip or peel; hence one of the best options to select. They remain until you consciously remove them. The polish, too, will last eternities.
10.  Nail Brite Whitening Scrub with Brush
Do you frequently experiment with new nail art and then have the issue of coloured, discoloured nails? If so, you can finally end the embarrassment and use this nail scrub to give your nails a whiter, healthier look. A creamy Nail Brite Whitening Scrub is intended to remove nail discolouration and enhance nail health.
The scrub's unique whiteners, gentle exfoliating microparticles, and conditioning cleansers thoroughly clean and whiten damaged nails. With the help of a brush, the scrub aids in reversing nail damage, making wearing false nails easier for extended periods.
11.  Hand & Nail Cream
Pentavitin and almond oil are added to Hand & Nail Cream to enhance its beneficial properties. Spend some time massaging the cream into the cracks between your fingers, and you'll have soft, moisturized hands that last for up to 4 hours after a single application. Hand & Nail Cream will fortify your nails and keep them from breaking.
The rapidly hydrating, non-sticky, and non-greasy product penetrates the skin with minimal greasiness or stickiness.
12.  DeBelle Nail Hardener
This DeBelle Nail Hardener is a clear nail lacquer that provides nail care and can be used to strengthen your nails. It is a nail care product packed with argan oil and supports healthy nails while giving the natural nail bed a glossy sheen. Your nails won't break thanks to this nail hardener. This hardener is all you need in your nail-care kit if your nails are fragile.
After just a few days of use, it is a clear liquid that pleasantly surprises you with its potent effects.
13.  Orangewood Stick
An orange stick is a manicure tool used for cuticle pushing and cleaning the fingernails. The tool is very portable and typically inexpensive, making it easy to maintain nails while on the go. One end of the stick is typically pointed and somewhat sharp, while the other is flat and angled. You use an orangewood stick to get rid of extra polish from your nails.
Once used, discard the orange stick. If you reuse it, you may be allowing room for your nails to be infected.
14.  Pinpai Cuticle Oil Pens
The Pinpai Cuticle Oil Pens are food oil pens that may be used for pedicures and manicures. These oil-based pens keep your nails hydrated. It prevents them from readily breaking off. Utilize this cuticle oil as needed to promote faster, stronger, and healthier nail growth by stimulating your nail bed. These oil pens are nourishing and moisturizing.
They have five distinctive scents that instantly lift your spirits. It's important to note that cuticle oil application pens are inexpensive and make excellent travel companions for your nails.
15.  Hand and Nail Care Kit For Damaged Nails
Do you have broken nails? With the help of the Hand and Nail Care Kit from Bluesky, you can give them life. A cuticle oil pen, cuticle remover, hand cream, and nail growth promoter are all included. These products are made with a luxurious combination of substances that will improve the health of your nails. Dry, chapped hands are hydrated and smoothed with this kit.
Get your hands on this package, which gives you sweet-scented skin that lasts all day, for a delightfully soft nail.
16.  Mia Secret Nail Prep 0.5oz (NP-30) & Xtrabond Primer
Everyone who enjoys nail art knows how crucial it is to prepare the nails before beginning. This item is for nail art enthusiasts who simply cannot stand plain nails. This Mia Secret nail prepping kit includes a nail prep and extra bond primer. The preparation makes the nail ready for long-lasting nail art by dehydrating it.
The Xtrabond primer prolongs nail lacquer wear without burning the nail cuticles and is acid-free. The pair can provide you with professional nail care and is simple to apply at home.
17.  Kimirica Bouquet Nourishing Hand Lotion
You need the Kimirica Bouquet Nourishing Hand Lotion on your hands to seal the ideal nourishment and hydration level. It gives dry hands long-lasting, profound nutrition. Its chemical-free composition is lightweight, non-greasy, and quick to absorb. You may need to terminate your nail-care session in the most relaxing manner while delighting in it.
What could be better than finishing your nail care regimen with the greatest hand lotion? Introducing softer, smoother, and healthier hands.
Conclusion
Although maintaining your nails may seem difficult, if you don't do it with the proper instruments or tools, you're intentionally opening yourself up to disease attack. You may either take care of your nails at home or pay a little cash to have manicurists and pedicurists take care of them at the nail salon. It is entirely up to you how you choose to take care of your nails.