Moisturizers For Oily Skin 2023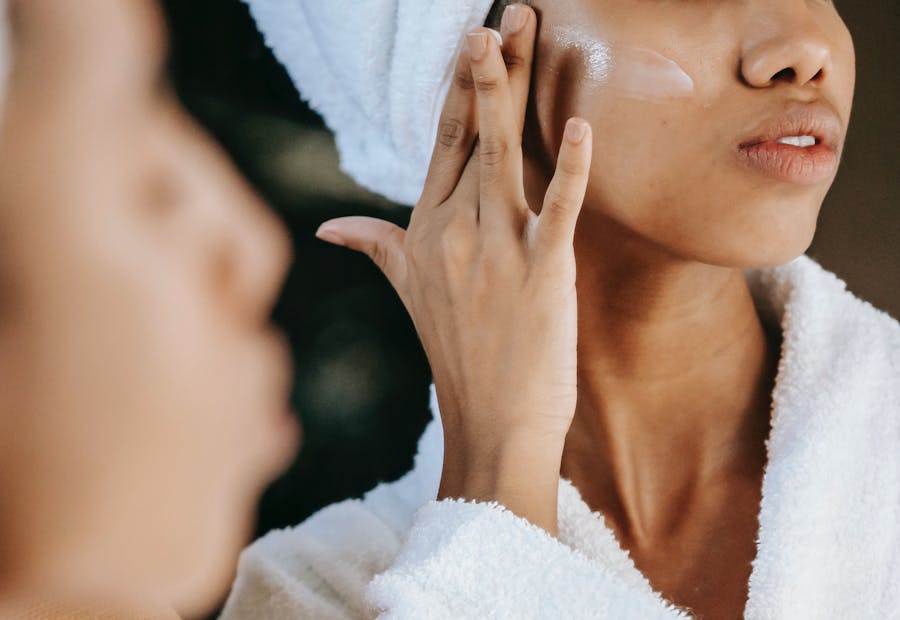 Basic skincare tip dictates that you always need to cleanse, moisturize and protect. That is the same procedure for all skin types. However, skin type is a major factor when choosing skin care products. Oily skin is the type of skin with an overproduction of sebum/oil. Oily skin is usually acne-prone when it is not taken care of.
Therefore you need to be intentional about what your skin needs for it to flourish accordingly. Finding a moisturizer that is suitable for oily skin can turn out to be quite a struggle. And for someone with oily skin, you must own a moisturizer. This is because the overproduction of oils on your skin signifies that your skin is suffering from dehydration.
Therefore, when choosing a moisturizer, you need to look for one that will hydrate your skin and protect your skin's barrier. This is especially true if you have treated your face with retinol, salicylic acid, or other exfoliating techniques that leave your face dry. Opt for moisturizing lotions or gel-like moisturizers with a light texture rather than oil-based moisturizers.
These moisturizers work best for oily skin. Another thing to look out for when buying a moisturizer for oily skin is to look out for the ingredients. Look out for products that do not cause acne, hydrate the skin, and do not sit heavy on your skin. And while at it, do not break a hole in your purse. To make things easier, here is a compiled list of moisturizers suitable for oily skin.
1.    Neutrogena Hydro Boost Water Gel
One moisturizer that comes highly recommended by most users or skin care enthusiasts is the Neutrogena Hydro Boost Water Gel. This lightweight gel moisturizer is non-comedogenic, oil-free, and alcohol-free. Some key ingredients in this product include glycerin and hyaluronic acid. Glycerin is a humectant that allows the skin to retain moisture, thereby increasing the skin's hydration level.
It also softens the skin, relieves it from dryness, and gives it a refreshing appearance. On the other hand, hyaluronic acid is a common ingredient in moisturizing creams, serums, and lotions. It stretches the skin and makes it flexible. It also reduces wrinkles and lines. Combining these two great skin ingredients makes it perfect for oily skin.
The Neutrogena Hydro Boost Water Gel absorbs quickly, so it does not feel sticky on your face. It can be worn alone or under makeup too. To use this product, apply the gel-like formulation evenly to your face and neck after cleansing. On the Neutrogena website, this product costs $23.99.
2.    Cerave Hydrating Hyaluronic Acid Serum
This serum is another favorite moisturizer for oily skin types. One of the basic ingredients of this product is hyaluronic acid which has a calming and refreshing effect on the skin. The Cerave Hydrating Hyaluronic Acid Serum also contains Vitamin B5 and ceramides. Vitamin B5 has inflammatory qualities and keeps the skin soft, smooth, and healthy. Whiles ceramides keep the skin barrier intact and healthy.
Ceramides make up the outer layers of our skin. It seals moisture into the skin and seals out harmful politics against the skin. The gel-cream facial serum provides hydration daily and can be used alone or alongside other moisturizers or serums. The product is non-comedogenic and does not contain parabens or fragrances.
The Cerave Hyaluronic Acid Serum sells for $18.28 on Amazon.
3.    La Roche Posay Effaclar Mat Oil-Free Mattifying Moisturizer
This product is an easy out to your skincare routine. It has many positive reviews online so you can use one yourself. It is particularly known for its light matte finish. The La Roche Posa Effaclar Mat Oil-Free Mattifying moisturizer targets excess oil with its sebulyse technology. The "sebulyse technology" was created by The La Roche-Posay brand to deal with oil-secreting ingredients.
This moisturizer has been highly praised for its mattifying effect. This moisturizer's matte finish leaves behind results from special moisturizer ingredients, including lipo-hydroxy acid, a derivative of salicylic acid, microsphere, and perlite. These ingredients absorb humidity and sebum, refine pores and give a nice finish to the skin.
The hydrating lightweight formula is oil-free, paraben-free, and non-comedogenic. So, this lightweight cream restores the skin's barrier without increasing sebum activity. Other properties associated with this moisturizing cream include antioxidant and skin-renewing qualities. On the La Roche-Posay website, this product costs $32.99.
4.    SkinMedica Ultra Sheer Moisturizer
This formulation is an oil-free, fragrance-free, non-comedogenic moisturizer that hydrates the skin and restores the mixture balance of your skin. It contains hyaluronic acid, Vitamin C, and antioxidants, which provide soft and smooth skin. Vitamin C reduces the appearance of acne scars, hyperpigmentation, and dark spots.
The SkinMedica Ultra Sheer Moisturizer also contains Vitamin E, which protects skin cells and the skin from losing moisture. It is easily absorbent and has a lightweight texture. These qualities are what make this product a crowd favorite. It sells for $54 on Amazon.
5.    Peter Thomas Roth Water Drench Hyaluronic Acid Cloud Cream
This product is another bestseller moisturizer for oily skin. It comes in a fluffy-like texture that is soft to the soft. You could say it feels like clouds in the sky. The Peter Thomas Roth Water Drench Hyaluronic acid cloud cream contains hyaluronic acid and pentavitin, a hyaluronic acid molecule. This cream combats dryness because of the pentavitin in it.
Pentavitin provides moisture to the skin cells for up to 72 hours. And even after cleansing, the skin is still hydrated. This fragrance-free formula helps the skin to be healthier and youthful. It clears the appearance of fine lines and wrinkles and dries lightly as a cloud due to its antioxidants. If you want to see results, apply this cloud-textured cream to your face every morning and evening.
On the Peter Thomas Roth website, this product sells for $54.
6.    Skinceuticals Hydrating B5 Gel
Another highly recommended Moisturizer with many positive reviews online is the Skinceuticals Hydrating B5 gel. This moisturizer restores the necessary skin nutrients for smooth and youthful skin. The fact that it contains hyaluronic acid makes it a very good choice for oily skin. It also contains B5, also known as pantothenic acid, which works together with hyaluronic acid to strengthen the skin's barrier and retain moisture in the skin cells.
This moisturizer can be used alone as a daily moisturizer, or it can be used alongside other servers or moisturizers for acne-prone skin. Another quality of this formula is that it does not clog pores. It is paraben-free and alcohol-free. It is also fragrance-free and can be used on aging skin. Skinceuticals hydrating B5 gel comes in a pipette bottle, so apply 2 to 3 drops to the face, neck, and chest.
Do this while avoiding the eye area. For optimal results, apply day and night. This product sells for $86 on the Skinceuticals website.
7.    PCA Skin Clearskin Lightweight Moisturizer
The PCA Skin Clearskin Lightweight Moisturizer is a facial moisturizer with a lightweight, non-oily texture and alluring ingredients. It soothes the skin, clears acne discoloration, and protects it against breakouts. It absorbs quickly too. It contains 4% niacinamide, a powerful antioxidant that reduces moisture loss and regulates oil production, and upgrades uneven skin tone due to breakouts.
This formula also contains marigold flower oil, lemongrass, and cucumber fruit extracts which have cleansing and relaxing benefits for the skin. Another ingredient in this product is bisabolol, a derivative of chamomile, which calms the skin whiles retaining moisture. Again, it contains Vitamin A, which promotes a clear complexion, and borage seed oil which attends to the redness that comes with acne breakouts.
With all the beneficial ingredients in this product, this moisturizer is a worthy investment. One such product on the PCA skin website goes for $53.
8.    Cerave Facial Moisturizing Lotion PM
This product is for you if you want an affordable yet effective moisturizer. The Cerave Facial moisturizing lotion is a lightweight, oil-free night cream you can incorporate into your nighttime care routine. This lotion helps to restore the skin's natural moisture barrier and makes a face smooth while asleep. This formulation contains niacinamide, hyaluronic acid, and three essential ceramides.
These ingredients deliver the necessary moisture your skin needs throughout the night. It is also non-comedogenic, fragrance-free, and allergy-tested. On the Amazon website, a 3-ounce-size of this product sells for $13.97.
9.    Vichy Mineral 89 Face Serum
This product is highly recommended for oily skin. It is made of pure hyaluronic acid and 15 mineral-rich Vichy volcanic water to fortify and repair your skin barrier. The Vichy 15 Mineral Rich Volcanic Water is a product of this beauty brand with antioxidant properties. The water also boosts the skin's defensive system against pollutants.
 It does this by maintaining the skin's pH. In addition to its makeup, this moisturizer, the result is that it hydrates and repairs the skin barrier while making it resistant to aging factors such as pollution, stress, and weather elements. The Vichy Mineral 89 Face Serum is lightweight and absorbs into the skin quickly. It is translucent and comes in a pump bottle.
It is oil-free, paraben-free, alcohol-free, and silicon-free. On the Vichy website, a 30ml costs $19.99, a 50ml costs $ 29.99, and a 75ml of this product sells for $39.99.
10.  EltaMD UV Clear Broad-Spectrum SPF 46
When you look at this product at first, you may call it sunscreen, and you would be right. However, it doubles as a moisturizer because it contains hyaluronic acid and niacinamide. Because it has an SPF of 46, it makes for a very good sunscreen. In addition, it deals with hyperpigmentation, reduces inflammation, controls oil production on the skin, and keeps the skin hydrated.
The EltaMD UV Clear Broad-Spectrum SPF 46 also contains zinc oxide and lactic acid, making your skin healthy. Again, it contains Vitamin E, which contains antioxidants that reduces visible signs of aging. This product can be worn alone or under makeup. There are tinted and untinted choices for your preferred skin tone. It has a lightweight and silky texture.
This award-winning formula is paraben-free, oil-free, fragrance-free, non-comedogenic, and sensitivity-free. It is available on the EltaMD website for $39.
11.  Tatcha The Water Cream
Quality can be costly, and that can be said for the Tatcha The Water Cream product. This moisturizer has been adjudged as one of the best moisturizers on the beauty market for oily skin. This formula is also identified as a Japanese oil-free moisturizer, and one thing we know about Asians is how they never play with their beauty secrets.
This moisturizer is weightless on the skin, leaving it hydrated without leaving it greasy or sticky. It has been known to work wonders for aging skin and add a youthful glow. This is due to the product's botanical ingredients contained in it. Natural ingredients have been discovered to aid in skin care tremendously. This moisturizer contains Uji green tea, Akita rice extract, and Okinawa red algae.
It also contains the Japanese wild rose, which tightens skin pores and smooths skin.
Another ingredient worth talking about in this product is the Japanese Leopard Lily which controls sebum production and evens the skin tone. The Tatcha The Water Cream feels like a water burst and does not contain parabens, sulfate, mineral oil, or synthetic fragrances. Also, it is oil-free non-sensitive and non-comedogenic. With this product, a little pearl-sized amount goes a long way.
A 50ml of this moisturizer costs $69 on the tatcha website.
12.  Skinfix Barrier + Skin Barrier Niacinamide Restoring Gel Cream
Another moisturizer gradually gaining ground in the beauty industry is the Skinfix Barrier + Skin Barrier Niacinamide Restoring Gel Cream. This lightweight gel moisturizer provides the skin with moisture for about 72 hours. Niacinamide is a great ingredient in a moisturizer because it calms down inflammation of skin cells. And that can be said of this product.
It is literally in the name. Also, it strengthens the skin cells and protects them against acne. This product also contains PCA, a lifesaver for people prone to pimples, and peptides. Peptides make the skin elastic, improve the skin barrier, and reduce wrinkles. This moisturizer sells for $48 on Sephora and $52.99 on Amazon.
Conclusion
Finally, applying moisturizer is essential for your skin, and you should not neglect it, regardless of skin type. Your skin will thank you for it. With the above, you should not lack any good choice of moisturizer you can choose for your oily skin.