Moisturizers For Dry Skin 2023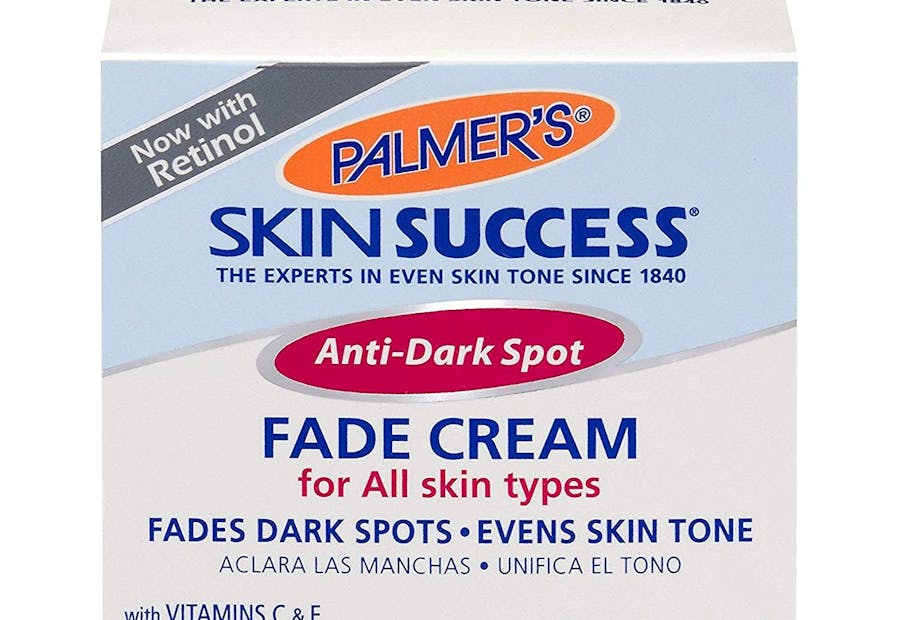 Dry skin, also known as xeroderma, is a skin type where natural oil production is typically lower than other skin types. This condition could make the skin look dull and feel rough, flaky, or even scaly. It frequently has a tight or elastic feel, is obviously dehydrated, and could be more prone to more obvious wrinkles. Additionally, it might itch or bother you.
Dry skin has many causes, including cold or dry weather, sun damage, harsh soaps, and overbathing. Water loss from the skin's outer layer is the cause of dry skin. It could be caused by; heat fireplaces, space heaters, wood stoves, and central heating, all with lower humidity. The environment, residing in cold, windy, or low-humidity environments also causes dry skin.
Also, according to skin experts, excessive bathing or cleaning, drying your skin out for long, hot showers or baths, and over-scrubbing might result in skin dryness. Taking a lot of baths can strip your skin of its natural oils. Harsh detergents and soaps cause dryness. This is because these soaps are designed to eliminate oil.
Many widely used soaps, detergents, and shampoos dehydrate your skin. Different skin problems, such as psoriasis and eczema, are two skin disorders that are more common among those who have dry skin. Dry skin also appears as dry patches on some parts of the skin. The location where these dry patches form varies from person to person.
It's a common condition that affects people of all ages. Concerning dry skin, products containing ceramides, with their mild, calming, and moisturizing qualities, aid in maintaining the skin's natural moisture barrier. Some experts suggest that people with dry skin should avoid taking long, extremely hot showers and frequently moisturize throughout the day.
They also suggest that people of this skin type must select skincare products that are alcohol-free, fragrance-free, and non-comedogenic. Moisturizers function as humectants, emollients, and occlusives, each with a unique mode of action, to assist skin barrier repair, maintain skin integrity, and enhance skin's look.
Moisturizers enhance skin hydration and increase stratum corneum water content by directly supplying water from the skin's water phase and increasing occlusion to lower trans-epidermal water loss. They cover minor skin openings, offer a calming protective film, and shield skin from friction. Moisturizer treatment also smooths the skin's surface by filling up the crevices between partially desquamated skin flakes.
And it restores the intercellular lipid bilayers' capacity to absorb, hold, and distribute water. Skin mechanics alter as higher moisture encourages corneodesmosome breakdown. This reduces corneocyte accumulation and increases corneocyte continuity. The onset of fall and winter weather signals the beginning of rough, flaky, and itchy skin for most people with dry skin.
Additionally, the cold can aggravate dry skin and make it feel uncomfortable. A heavy-duty face moisturizer may be a good addition to your skincare regimen, regardless of whether your dry skin is due to genetics, the chilly autumn air, or a moisturizer that isn't doing enough for you. Here is a compiled list of some favorite ultra-hydrating moisturizers for dry skin to assist you in finding the right product for your skin.
Online reviews for these products are all five stars, and board-certified dermatologists have endorsed them.
   Kiehl's Ultra Facial Cream
With the help of this extremely potent moisturizer, put an end to dry skin. It feels light and offers long-lasting moisture to all skin types, even sensitive skin. The traditional facial cream is quickly absorbed and won't leave a greasy after look. After cleansing and toning, use your fingertips to apply it to the face and neck.
    L'Oréal Paris Hydra Genius Daily Care
This moisturizer is loaded with hydrating and moisturizing elements. Hyaluronic acid and aloe vera are prominent constituents in this water-based, lightweight solution. These ingredients have a cooling effect on the skin. It is not heavy or thick like a lotion. So, you are assured of not having a greasy finish on your skin after application.
  Giorgio Armani Beauty Crema Nera Supreme Reviving Cream
It is a promise that using this soothing cream will make your dry skin happy. This luxurious cream has a "double silk" texture and four minerals that feed the skin while providing moisturizing, illuminating, and hydrating benefits. With this rich cream, you'll also get the extra benefits of brightening and anti-aging for your dry skin.
   Cerave Moisturizing Cream
CeraVe's heavy-duty moisturizer is another people's choice, especially as a drugstore alternative. You can apply this moisturizing cream to your face, body, and hands. It is ideal for people with normal to dry skin. Hyaluronic acid and three crucial ceramides are used in its formulation to rebuild the skin's moisture barrier.
It also makes a perfect choice for people with sensitive skin because it is fragrance-free, non-comedogenic, and non-irritating.
    SkinCeuticals Emollience
This rich, reparative moisturizer nourishes and hydrates the skin to restore and maintain proper moisture levels. It was created with an exclusive selection of extracts and oils. It's perfect for sensitive or dry skin that needs extra care. Apply it to your face, neck, and chest once or twice each day. You'll notice your skin is softer, smoother, and more hydrated with prolonged use.
   La Roche-Posay Lipikar Balm AP+ Moisturizer For Dry Skin
The price of this moisturizer was $21 at Target and $20 at ULTA for a large bottle. Finding a moisturizer for mixed skin that doesn't accentuate either of the extremes requires some trial and error (i.e., greasy to dry). La Roche-Lipikar Posay's Balm is adored because it helps to achieve the ideal balance. You'd notice your skin has become clear and bright when you start using it.
And the credit should be given to niacinamide for that. This formula has no smell and is hydrating without being overpowering. It lasts a long time, especially considering that a large bottle is cheaper and that you may apply it to your body.
   Vichy Aqualia Hydration Rich Cream
This potent over-the-counter product moisturizes dry regions of the face and offers up to 48 hours of all-day hydration. It is a creamy, cooling cream that makes skin look plumper, luminous, and youthful. Every morning and night, gently massage it into your face and neck. It is also allergy-tested, paraben-free, and suitable for use on skin that is more sensitive.
   Drunk Elephant Lala Retro Whipped Moisturizer With Ceramides
A moisturizer that is absolutely worth the hype is Drunk Elephant Lala Retro Whipped Moisturizer With Ceramides. When applied, this moisturizer feels wonderful. It isn't goopy or filmy. Because of how picky some skin types may be, it's uncommon for a moisturizer (no matter how sophisticated) to leave behind anything but baby-soft skin.
Before applying makeup in the morning, it is good to use this lotion. Your revitalized skin will thank you for it.
    Lancôme Rénergie Lift Multi-Action (Day Cream)
This day cream firms the skin in addition to moisturizing it. The most popular product combats aging symptoms such as drooping and fine wrinkles while simultaneously providing SPF 15 sun protection. The creamy formula's hyaluronic acid hydrates and moisturizes the skin all day long for dry skin.
Weleda Skin Food Original Ultra-Rich Cream
Skin Food has been around for almost a century! It is frequently referred to as the $20 La Mer. The Weleda Skin Food Original Ultra-Rich Cream is a thick miracle cream that seeps immediately into your skin cells and instantly profoundly hydrates, repairs, and protects skin with plant oils and extracts. Apply it after cleansing and serum when your face feels rough or dry.
Still, you must keep a little tube in your makeup bag and dab it over the foundation to give it a dewy radiance that rivals any highlighter.
  Ice Ceramide Moisturizer by Sunday Riley
Your skin needs ceramides to be nourished, especially if it is prone to dryness. This face cream is filled with the main ingredients to accomplish that exact goal. It offers long-lasting hydration, calms, and strengthens the skin's moisture barrier to guard against additional drying and early aging.
  La Mer Crème De La Mer
It's true what you've heard about Crème de la Mer. It feels luxuriously thick and has an extravagant scent. It deeply hydrates like no other product, keeping your skin supple and soft all day. La Mer makes your skin look hydrated, dewy, and fresh. You can also get by with less makeup. Every dollar is well spent.
  Glow Recipe Plum plum Hyaluronic Cream
With hyaluronic acid, plum, polyglutamic acid, and other ingredients to plump and hydrate the skin, this whippedgel moisturizer has a light, airy consistency. When applied to your skin, you are assured of an all-day hydrating freshness.
  Augustinus Bader's The Light Cream
Since its release, Augustinus Bader's The Cream has been hailed for its charm. Everyone was eager to use it as soon as they got their hands on it because it is adored by celebrities. The cream gives an instant shine and smoothing effects that most people love. However, the texture can be described as heavy for people with oily faces. The textures of the two recipes were noticeably different when used at first.
The Light Cream is a moisturizer-serum combination with a more liquid-like viscosity than The Cream, which is thick and opaque. Your skin absorbs the lotion like water as soon as you put it on your face. Your skin feels remarkably well-moisturized, with no dry spots or flakes present, which surprises most users of this cream.
  Superfood Air-whip Moisture Cream (Youth To The People).
Choose this whipped cream for a thin moisturizer that is nevertheless very hydrating. Hyaluronic acid, kale, and green tea are included to nourish, protect, and help you stay hydrated for hours.
  Embryolisse Lait-Crème Concentré Daily Face And Body Cream
Without a doubt, this is one of the greatest moisturizers available. It's highly recommended by almost all makeup artists and gives the impression of being a stylish French woman. Your skin never feels oily after using it despite its deeply hydrating texture. Rather, it feels nourished and plumped up. It has nearly a smoothing effect, making it perfect for use under makeup and, in a pinch, as a lip balm.
  Dieux Skin Instant Angel
This product offers all the advantages of a rich cream without any bothersome oily residues. Ceramides, phytosterols, glycerin, squalene, and other ingredients are active ingredients in this product. These support the skin's moisture barrier and give it a healthy glow.
  Avène Xeracalm Lipid Replenish Cream
Experts advise using this incredibly rich moisturizer on excessively dry skin to avoid cracking, splitting and to treat those conditions once they occur. This cream has moisturizing qualities  since it contains vitamin E and ceramides. Due to its density,most people are fans of this product. This is due to its moisture-trapping properties which is immensely beneficial to dry skin.
Although this cream is quite thick, it does not feel overly oily on the skin, which is a common problem with creams made for dry skin.
EltaMD Moisture Rich Body Crème.
A lot of users attest to the efficacy of this product because it specifically soothes inflammation brought on by dry skin. This EltaMD cream contains squalane oil, mango-seed butter, and ceramides, all of which target inflammation. It also contains dimethicone, hyaluronic acid, and ceramides. There is also the inclusion of bromelain and kiwifruit extract in the mixture as additional elements that have been discovered to help with swelling and inflammation.
Again, this product is durable. This means that you don't have to apply it many times in a day. This helps you save cost in the long run. It is more expensive than other lotions on this list, costing $40 at Amazon and $46 at Dermstore.
  Cetaphil Moisturizing Cream
You may occasionally need a moisturizer containing an exfoliator to help remove rough patches. You could try Cetaphil lotion with lactic acid. The combination makes a great and gentle exfoliator. You could also use this product with almond oil, which locks in moisture into the skin and hydrates the skin adequately.
The Cetaphil Moisturizing Cream has been proven through clinically approved methods to hydrate and protect the skin for 24 hours. Immediately the formula gets absorbed into the skin, it leaves the skin looking supple, protected and soft. Propylene glycol, a preservative that some claim is bad for your skin, is present in this formula. But skin experts disagree with this position.
This is because such preservatives are necessary for skin care products, so they don't easily expire. Rarely, it may induce allergic responses in some patients. However, it's uncommon, and not a component people should completely avoid. It is $13 at Target and Amazon, $16.
Conclusion
Many people view daily moisturizing as an aesthetically pleasing habit, even though it is essential for good skin. The body's largest organ, our skin, needs constant care to stay young, clear of blemishes, and healthy. Some moisturizers are better than others, but all healthy skin care regimens for dry skin should include regular moisturizers. The moisturizers mentioned above are the top options you can select from for gorgeous healthy skin.