Makeup Tips For Black Women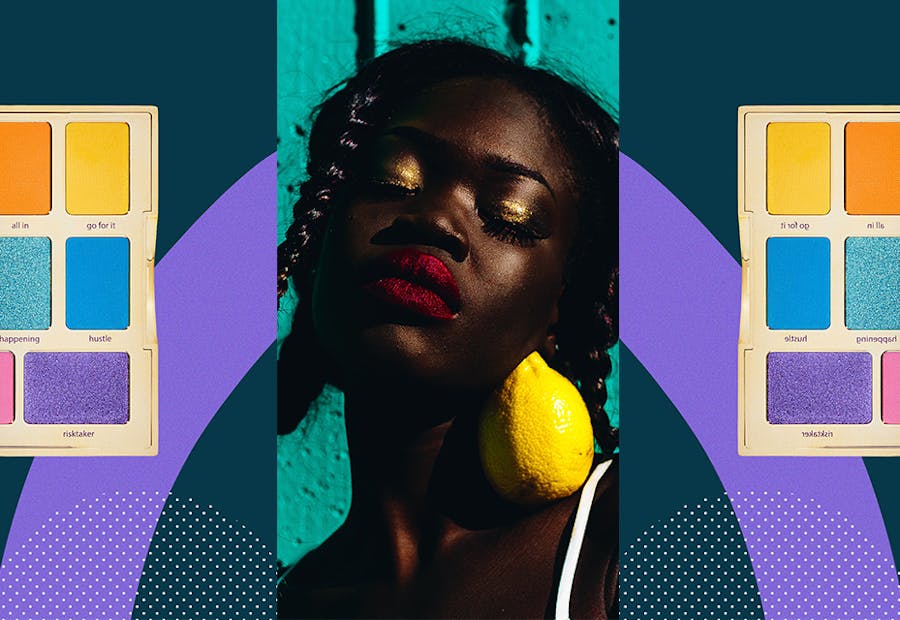 If you're a black woman looking for makeup tips, I'm here to help. My name is Joanna. I'm a hair, beauty, and lifestyle blogger based in Ghana. Continue reading for my easy-to-follow makeup tips, and don't forget to follow my Facebook page, where I share more hair, beauty, and lifestyle tips.
Let's be honest. Buying beauty products as a black woman takes more patience and work. The struggle moves from finding the right products to using them the right way. I tried a few makeup looks in the past that I would like to keep in the past. It all boils down to knowing what techniques are necessary to keep your complexion on point in every single look. Here are some pro tips to take you through this journey of enhancing your rich melanin.
Show Your Skin Some Love.
A skincare routine that works well for you is a great start to elevating your makeup application. Understanding your skin needs and how to cater to them is essential. The easiest way to nail that complexion is to consistently treat your skin. Cleanse your skin, moisturize, use generous amounts of sunscreen, stay hydrated, get adequate rest, and the occasional vitamin D-rich diet.
Another tip to consider is to never forget to wash your makeup off. Else you'd be prone to breakouts and even hyper-pigmentation. Save yourself the hassle of having to do extra to cover up scars and skin disorders when you can have great and healthy skin from the go!
Primers.
Although some individuals sometimes skip primers, they have many benefits. Primers are the base for foundations. They are applied after your skincare to prep your skin for the next products. Depending on the form in which they come, Primers, ranging from serums to sunscreen, or silicone-based ones, help improve hydration, blur out pores, smoothen, fade wrinkles, and even target acne.
Blend a small amount of it into your face lightly with your fingers or a Beauty blender, rather than with a brush, if you can avoid it, and then leave to dry before starting with your makeup. Most people may avoid the use of primers because of the distinction amongst the wide array and choosing what works best for their skin type. For instance, color-correcting primers help reduce redness.
Hydrating primer is best if you have dry skin. Illuminating primers add that sheen to your skin, and matte primers are a breakthrough for people with oily skin; it helps blur out pores and smoothen fine lines, among many others. Choose your primer per the part it has to play in your look. If you still think I haven't narrowed this down enough, know that some universal primer options may work on anyone.
Some primers that work best for women of color include Revolution Pro Correcting Primer, L.A. girl prep color correcting primer, Dermalogica Hydrablur Primer, and Maybelline Baby Skin Instant pore Eraser Primer, amongst many others.
Finding Your Right Shade.
Start right! A good base is a literal foundation for any contemporary look. Numerous brands provide a great line with ranges to suit women of all skin shades. However, finding the perfect shades to match and even out your complexion is not the easiest task when buying products. With the variations of tones from the forehead, the jawlines, and the neck, there isn't quite the perfect fit for every woman of color.  
Rather than settling for the bare minimum in your look, try experimenting by mixing foundations to achieve that flawless undertone. Grab different shades and apply them to each part of the face per the lightness or high color intensity of the tone, not forgetting to achieve a uniform blend at the end. You may also use a foundation shade finder to help identify your shade if you're new.
Highlights And Contours
In accentuating your best features, these techniques help to sculpt the face and define certain features. All you need to do in highlighting is blend a lighter shade of makeup into your upper cheekbones, the bridge of your nose, temple, above the cupid's bow, and other areas you wish to stand out more than the rest.  
Don't forget to smile to lift those cheekbones. Contouring, on the other hand, requires darker powder on areas of your face such as the jawline, beneath the cheekbones, and the side of the nose. Pout to get a spread-out area for contouring, especially under the cheekbones, and blend, blend! Preferably use 2-3 shades lighter than your skin tone in highlighting and 2-3 shades darker for contouring. For Highlighters, metallic bronze shades are perfect for brown skin.
Your Eyes Should Be A Work Of Art.
When thinking about eyeshadow shades, dear Woman of Color, opt for warmer hues to flatter your brown skin. Some experts suggest colors with gold, caramel, and terracotta tones. Almost every eyeshadow palette can flatter your skin, trust me and experiment with them all. However, Metallics have a great look on brown skin. Never forget the eyebrows!
One basic secret to the perfect look is to accentuate your eyes not just by the color but by defining that arc. Once you perfect your arc, it's much easier to define the shape further with your pencils, brow gel, and other tools.
Don't Forget To Clean Those Brushes.
Save yourself from the accumulated bacteria in your dirty brushes being transferred into your pores. Although this isn't skin color specific, it would help you maintain that healthy glow and ensure that all shades of makeup applied are in their true color. Averagely, skin experts suggest washing your brushes every week.
Don't neglect your brushes; give special attention to those used for base makeup. There are so many cleansers made purposely for your brushes, but if you ever have a brush that's extremely difficult to properly clean, here's a tip: use waterproof makeup remover and then, finally, the cleansing soap.
Bake And Set It.
Baking involves using a setting powder over areas of your face that tend to crease over time, like under your eyes, forehead, and chin. It's purposely to keep an area under your eyes flawless while applying those bold colors that suit you. After setting, you need to leave the powder on for 5-10 minutes as part of the baking process.
Once that's done, brush off excess powder and smooth it out. You may mist your face with some facial spray and then finally apply your blush, bronzer, and others.
The Perfect Pout.
One most important factor for your lips is color. First off, find the perfect shade. There are numerous shades and undertones curated for women of color. Three basic products come to mind: lip liner, lipstick, and lip-gloss. You can start by using a lip liner to outline your lips before your lipstick or gloss.
Remember to use a lighter-colored lip liner as compared to your lipstick so they can blend well together. When using matte lipstick, exfoliating and moisturizing help maintain the look longer.
Try Black-owned Beauty Brands.
With their primary target market being black women, many new brands offer a wide range of products to fit almost every tone. They serve you with all the essentials for the looks of the Queen you are! Such companies may include IMAN cosmetics, Black Opal Beauty, and Mented.
Bold Tones Are Your Friend.
Women of color are not conservatives when sporting around some color. Embrace the bold red, emerald green, purple and shimmery colors because they shine brighter on that melanin-loaded skin of yours. Whether it's on your eyes, blush, or lips, it's only right that rich melanin resonates with rich makeup tones. Experiment with those vibrant colors and trust me, you're going to love the compliments that would be hauled all over you when you step out.
Did you learn something from this article? Let me know your thoughts in the comments section. Also, share this article with your loved ones.