Low Porosity Natural Hair Regimen | 4C 4B, 4A Black African Hair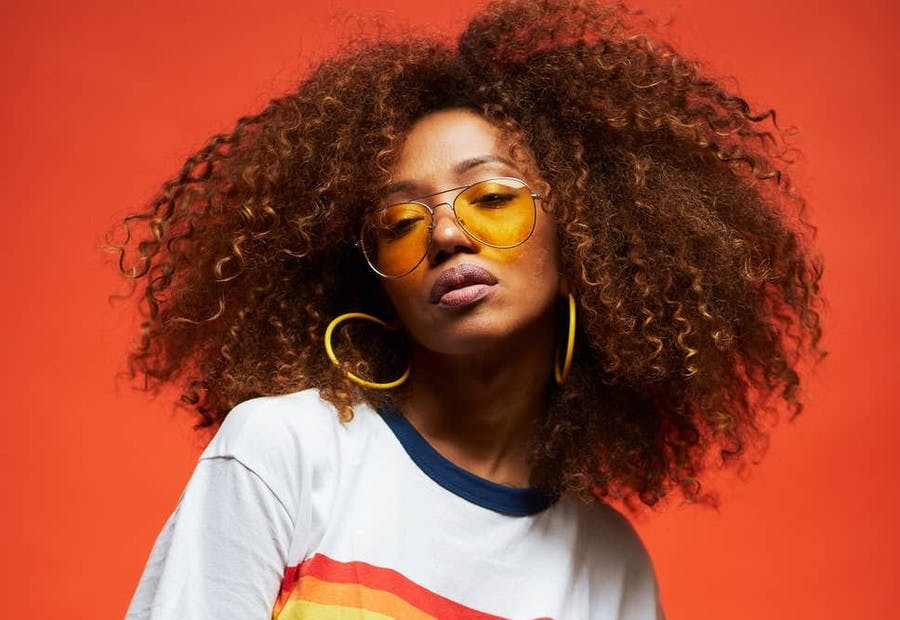 Tips On Forming The Best Natural Hair Regimen for Low Porosity Hair | 4B Hair, 4C Hair / Black African Hair / Afro Hair / Curly Hair
Good day Naturalistas and welcome back to the Jostylin blog. January has passed and I hope you 4c low porosity hair regimenhave not yet given up on all those natural hair care resolutions you made last month. But if your hair care regimen is still a priority for you, keep going strong. If you are one those losing hope, don't give up just yet, as this post will most definitely help. My post today its all about creating the best natural hair regimen for low porosity hair.
Although I have been blogging for a year now, I have only recently started blogging about hair porosity and hair care because I am a firm believer that trial and error is the best way to look after your natural hair. Following guidelines about your hair porosity will not necessarily do wonders for your hair but it certainly helps with understanding the basics of how your hair behaves.
As you know, each person's hair has different specific needs and our hair does not always stay the same. It changes with the passage of time, habits and environmental factors. We all have set backs with our hair care methods, no matter how hard we avoid them. However, there are certain basic things you can do to ensure your hair care regimen is correct, whilst using the best natural hair growth products for black hair.
So if you have low porosity hair, here are some types to help you form the best regimen. For more tips to grow long natural hair, visit the article: How To Grow Natural Hair. Don't forget to check out my hair shop, where you can find some delicious natural hair growth products.
What Is Low Porosity Hair?
Having low porosity hair means your hair has a hard time absorbing moisture. If the porosity of your hair is low it will take 3-4 minutes for a strand of hair to sink completely in a cup of water, or it will totally remain floating on top.
This type of hair indicates that your cuticle is tightly bound which makes it difficult to penetrate moisture and hair products. Moisture not only has difficulty entering your hair strands, but also has difficulty leaving, which is a good thing because this means when it hydrates well, it will stay hydrated longer.
How Do You Know If You Have Low Porosity Hair?
If you are not sure if you have low or high porosity hair, you can always take the hair porosity test. To read more on hair porosity, read my article called: Natural Hair Porosity Test.
Here are some tips to forming the perfect regimen for low porosity hair.
Low Porosity Natural Hair Regimen | 4A Hair, 4B Hair, 4C Hair / Black African Hair / Afro Hair / Curly Hair
Below are some low porosity hair care tips to note in your hair regimen. Use this regimen only as a guide, whilst keeping in mind that there are other factors that influence your hair's behaviour such as:
Your hairs texture
Chemical treatments
The thickness of the hair
Curling level.
If it is damaged.
The level of hydration.
External and environmental factors.
1. Moisturize Low Porosity Natural Hair Daily With A Leave In Conditioner
Leave in conditioners come with many benefits as it contains antioxidants, vitamins and other nutrients that are good for overall health of your hair.
Leave in conditioners are the best for those of us low porosity hair types. This is because your hair has a very hard time absorbing moisture. With a leave in conditioner, you can ensure the moisture stays locked in the hair. Regular use of leave in conditioners can help revive damaged, dulled hair, prolong hair, encourage new hair growth.
How to moisturize low porosity hair daily
To moisturize low porosity hair daily & effectively, the best way to learn is experimenting with different application methods to see which is best for you. The two most common methods of moisturising hair used in the natural hair community are the 'LCO method' & the 'LOC method'. It is believed that the LCO method is best for low porosity hair. But I will run through both methods briefly.
L = Liquid
C = Cream
O = Oil
LCO method
The steps to follow are:
L – Add a liquid to the hair that provides hydration, it can be simply water or a water based leave-in conditioner.
C – Apply a cream. * If in step 1 you have already applied leave in, you can skip this step.
O – Finally, add an oil or butter is sealed to retain hydration in the hair.
This technique is the most common, which is usually adopted as a starting point in the care of natural afro hair, although in most cases it requires re-applying products every so often – from a couple of times a day to each 2 or 3 days- to keep the hair hydrated.
If you notice that your hair does not absorb the conditioner you can first blow dry your hair to help open the cuticle and make it easier for the product to absorb.
LOC Method
The second method of moisturizing low porosity hair is with the LOC method. The idea of the LOC method is that each layer seals the previous one. This method is ideal to retain moisture and keep the hair hydrated for several days, in some cases up to 5 days, without the need to re-apply products. The steps to follow are:
L – Add water or, a leave-in conditioner that uses water as a base.
O – Seal by applying a light coat of oil. I recommend those that can penetrate the hair such as coconut, avocado and olive oils. Although it can also be done with butters.
C – This time is resealed with cream, for this step you can use butters or light oils not necessarily with water base *.
* There are those who say that in the "true" LOC method in this step you can only use butter or the "typical ointment or fat wax" with petroleum jelly or mineral oil.
You can make your own leave in conditioner at home or purchase one from the hair shop. To find out if my leave in conditioner is suitable, check out my article: Best Leave In Conditioner for Natural Hair Growth.
2. Wrap Low Porosity Natural Hair with A Satin Bonnet at Night
To avoid constant dryness of hair caused by over exposure to harsh environmental factors, make sure you wrap your hair at night. At night, I would advice you to wear a satin bonnet infused with oils while you sleep. First make sure your hair is slightly and well nourished with a mix of leave in conditioner and water. A satin or silk scarf is recommended as they do not absorb oil like other fabrics. Don't forget that you can also use a silky pillowcase to avoid oil getting sucked out of your hair while you sleep.
You can also try the Fulani Silk Scarf Method or simply use a regular satin bonnet. The Fulani silk wrap Youtube tutorial wrap video is below to watch.
3. Shampoo Low Porosity Natural Hair Properly: Low Porosity Natural Hair Regimen Should Include Use Of A Clarifying Shampoo
Using the best natural hair growth products for black hair and type 4 hair is essential. This also includes shampoos. Clarifying or purifying shampoos serve to perform a deep cleaning of the hair. These shampoos detoxify the hair and clean it thoroughly to eliminate any type of residue. They are formulated to perform a deep cleaning of the hair since they eliminate the accumulation of other products in the hair. This type of shampoos are necessary to detoxify the hair just like we do with our skin.
How often to wash low porosity hair?
How often should a cleansing shampoo be used? The reality is that it depends on each type of hair, but it is normally used when the hair products you use do not give you results. As a general rule, if you have oily hair you can use it once a week. If you have normal hair you can use it every 15 days.
4. Protective Style Low Porosity Natural Hair Daily
As mentioned above, one of the biggest problems with low porosity 4B & 4C hair is the inability to absorb moisture. So it is a good idea to protective style your hair often. As our hair is always exposed to environmental factors such as wind or heat, protective styling ensures that all the moisture is locked in your hair, to keep your afro hair healthy, moisturised and frizz free.
Choose a fun and comfortable protective hairstyle such as braids or twists to wear throughout the day.
Protective styles are also great, as they can also be worn out if you want to let your hair down and have fun later at night
When protective styling with artificial hair, aim to have more natural hair than artificial hair within each braid. This helps avoid any pulling effect that causes damage.
5. Use Butters & Oils On Low Porosity Natural Hair – 4A Hair, 4B Hair, 4C Hair / Black African Hair / Afro Hair / Curly Hair
Caring for hair with low porosity requires the use of emollients or cosmetic butter and oils with a firm consistency. This includes such as shea butter, jojoba oil or coconut oil, sunflower oil, babassu oil, mango butter and moisturizers such as glycerin or honey that attract and retain moisture. The firmer oils are better absorbed into the hair because they contain small molecules.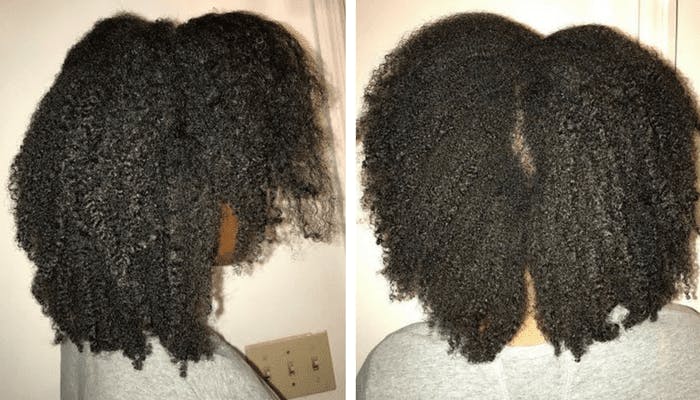 Opt for natural hair growth products that contain heavier oils and butters. For more information on using oils for natural hair growth, read my other articles titled:
For help on which essential oils can grow your hair faster and healthier, whilst preventing breakage, I have written some articles on:
6. Protein Treatments – Low Porosity Natural Hair Regimen Should Only Have Protein Treatments Once A Month
Proteins rarely need to be added to low porosity hair as too much of it can quickly dull and dry hair. Having the cuticle so tight is predisposed to accumulate protein-rich products and these can leave a stiff feeling in the hair. So I recommend only 1-2 protein treatments a month.
When doing oil or protein treatments, it can be difficult since the hair scales are very tight, the moisture cannot penetrate properly. Try to first wrap your hair in a warm towel (best before put on a plastic hood). The warmth opens the cuticle of the hair and the active ingredients of the hair cure can penetrate and unfold better.
DIY Deep Conditioner for Low Porosity Natural Hair
Just as with protein treatments, deep conditioning low porosity hair should only be done without the use of too much protein ingredients. The best way to deep condition low porosity hair is to use a water based deep conditioner mixed with oils. The one I would recommend for low porosity hair is the Cassia tea and castor oil treatment.
Recipe & Instructions:
Boil one cup of hot water and pour in a cup. Add a pinch of Cassia leaves in the cup.
Mix some one tablespoon of castor oil into the of luke warm cassia water.
Add some 2 drops of Rosemary oil.
Pour in a spray bottle and apply it to your hair from the roots to the ends and massage.
How to apply the treatment:
First divide your hair neatly into six sections, with three sections on each side. The aim is to apply whole treatment to the hair by moving in sections.
Apply the treatment all over your the hair and massage your scalp. This massage will increase blood circulation, which is an important application that promotes hair growth.
Tie your hair with a silk scarf. This will heat your hair naturally
Wash your hair with shampoo and apply a leave in hair cream.
This hair will help oils penetrate faster in low porosity hair. For more deep conditioner recipes, read my article on Homemade deep conditioner for natural hair.

Best Black Hair Growth Products for Low Porosity Hair:
When choosing hair products for hair care and maintenance, knowing your hair porosity will help you find the best hair growth products. However, do not forget that porosity is not the only thing that determines how it is and what our hair needs.
The secret of a healthy and beautiful hair is to know how to "listen" to it and to give it what it asks in each moment .
You can read more about the Jostylin hair products and how they work for hair growth on the article: best hair products to promote growth in black hair.