Living in Tanzania as an Expat or Foreigner - 9 Things You Should Know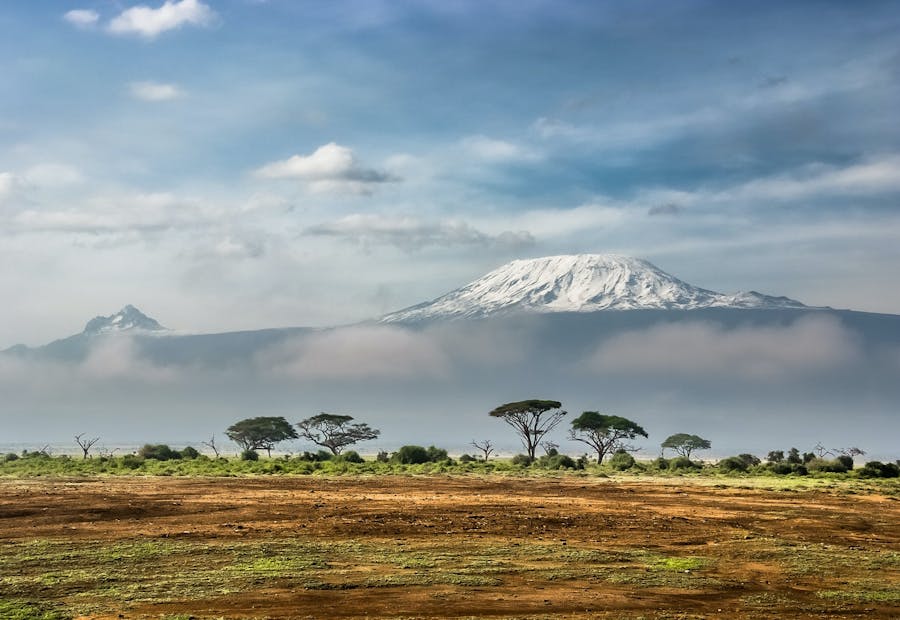 Are you thinking of relocating to Tanzania? Do you want to visit for business, education or pleasure? Whatever it may be, living in Tanzania is a great experience when you know what you should and shouldn't do.
The East African country is well known as home to several of the largest and best parks in Africa, as the Serengeti National Park. It has the most unique and picturesque landscapes and wilderness areas you'll ever see. Tanzania also presents the famous Kilimanjaro, Africa's tallest mountain, as well as various wildlife-related adventures.
And so, if you're living in Tanzania as a foreigner, here are nine things you should know.
1. Tanzania's climate
With a population of about 58.01 million, Tanzania is surrounded by countries like Kenya, Malawi and Mozambique, Zambia, Burundi, Rwanda, and the Democratic Republic of the Congo, as well as the Comoro Islands and the Indian Ocean.
Tanzania has two main seasons with significant climatic variations resulting from different factors. The hot season falls between November through to February and the cold season usually is between May and August.  And so if you're moving to Tanzania, expecting sun all year round, you'll be disappointed.
You will most likely find warmth and humidity if you choose to reside anywhere in the coastal areas and much cooler temperatures if you choose the highlands. You may also experience some cold during the long rainy season, normally between March and June. Temperatures in the country typically range between 20 degrees Celsius (°C) to 35 degrees Celsius (°C).
2. Where to live in Tanzania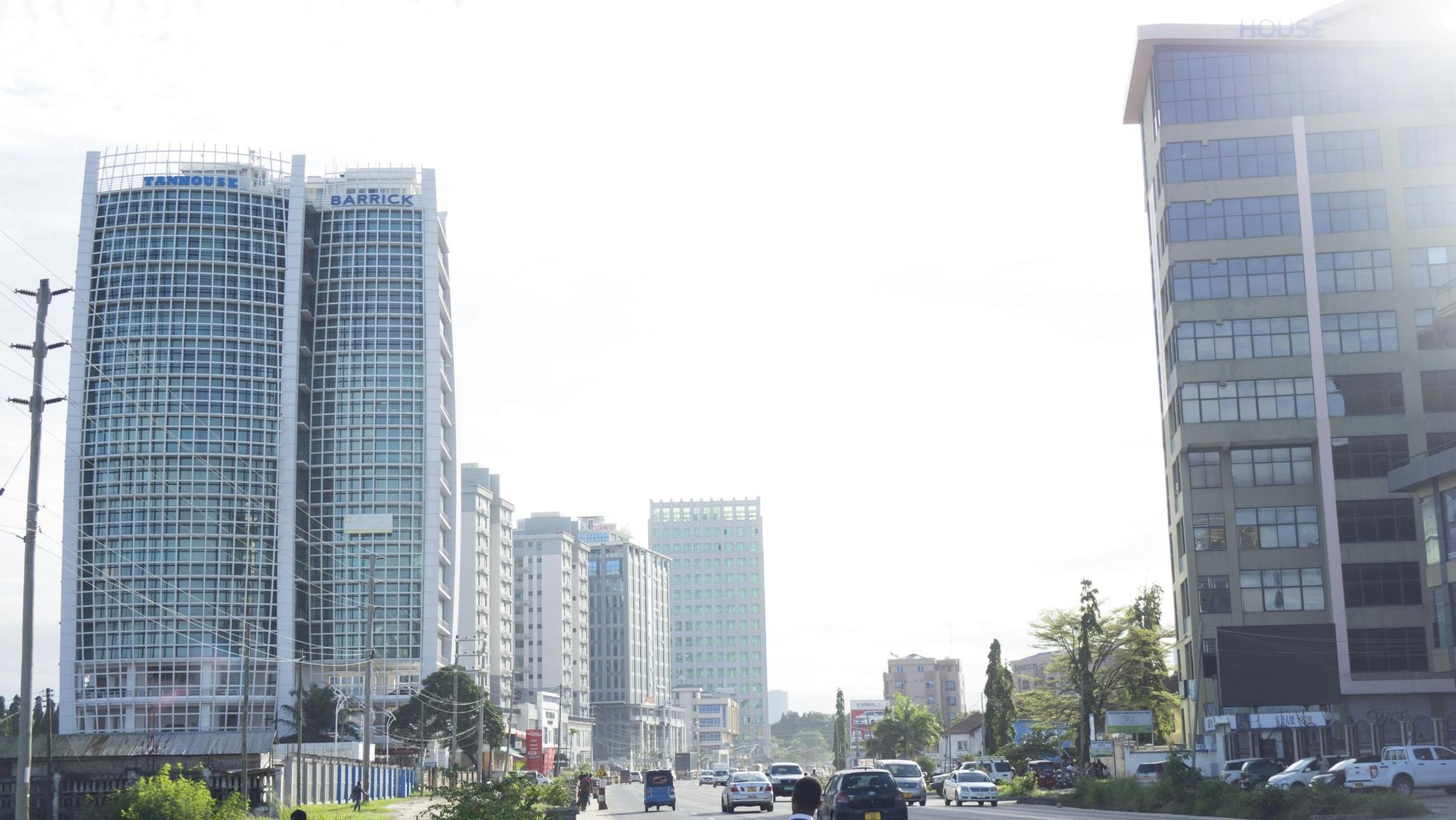 There are communities for expatriates scattered amongst about six cities in Tanzania. The most popular of them would be Dar es Salaam, the largest city in Tanzania and former capital.
Dar es Salaam is seen as the "economic capital" and home to Tanzania's largest expatriate community. This big beautiful city has its own pros and cons, which you should look into before deciding whether or not you want to live there.
Then you have Arusha – the second-largest location for expatriates and is closer to some of the country's major national parks. So you can find out how moving to Arusha, Tanzania will work for you.
You can also find communities for foreigners like you in Zanzibar City, Dodoma, the capital, Mwanza—the main trading center and second-largest city. Also, check out Moshi which sits at the foothills of Mount Kilimanjaro. Essentially, you choose which location best suits your needs; big, busy, and noisy communities or calm and small ones.
3. Greetings matters
In Tanzania and several other African countries, a greeting is a big part of society and is deemed an integral part of the local culture. It is considered courteous or polite to say 'hi' while in town.
In Tanzania, saying 'hi', especially in Swahili, goes a long way and for a foreigner establishing a warm rapport with the locals is a safe plan for when you might need help. Swahili is a relatively easy language to adopt. You can learn the commonly used words or basic ones, which should help you out pretty well.
However, be conscious when you are walking down the streets and look out for sudden greetings from random people. Ignoring these gestures may come off as rude, and so you should endeavor to either respond to greetings or be the one doing the greeting.
3. Health and safety measures
Before you embark on your trip to Tanzania, it would be best to visit your doctor to make sure you have all the required vaccination shots. You can also discuss any health precautions you might have to take before and during your trip.
You are also exposed to diseases like malaria, typhoid fever, hepatitis A, dengue fever, and rabies. With malaria, for instance, you could consider getting anti-malarial medication or else spray your room with mosquito repellent spray. Also, try to sleep under a mosquito net or wear clothing that covers you up at night.
4. Where to find a job
Looking for job opportunities in a foreign land can be a task, but with a little research and initiative, you should find something.
In Tanzania, the agricultural, tourism & hospitality, manufacturing, mining, energy, fishing, construction, and Information Communications Technology(ICT), are prime sectors rife with job opportunities.
You will find that many expatriates work in these areas more than they do other sectors like wholesale and retail. Ask around if you have to, visit the internet and look for job vacancies in your preferred sector.
5. Work and residence permits
If you're living in Tanzania for a long time, you'll need some income source. That means you will have to apply for a work and residence permit. The process is not all that smooth and can be cumbersome in some cases. Your employer could assist with the process. The application process is one thing, but it takes a couple of months to receive a verdict.
Periodically check for possible updates in the country's immigration laws, especially those concerning residence and work permits. This way, you'll know what you need to do at all times.
There are the types of residence and work permits you can apply for. Permits are available for foreign investors, special skill employees (doing a job no local Tanzanian could qualify for). They are also available for students, volunteers, researchers, missionaries, medical treatment, etc.
For the last two classes of permits mentioned above, you will need to present along with your application forms; your Curriculum Vitae, academic qualifications, referrals from former employers, an approved employment contract, your passport (which should be valid for at least a year) and passport photos. 
If you want to establish a business in Tanzania, please visit the Immigration Services Department's website for more insight on what will be required of you. Please check with your consulate or a lawyer on the viability of the information you gather.
6. Mode of transportation in Tanzania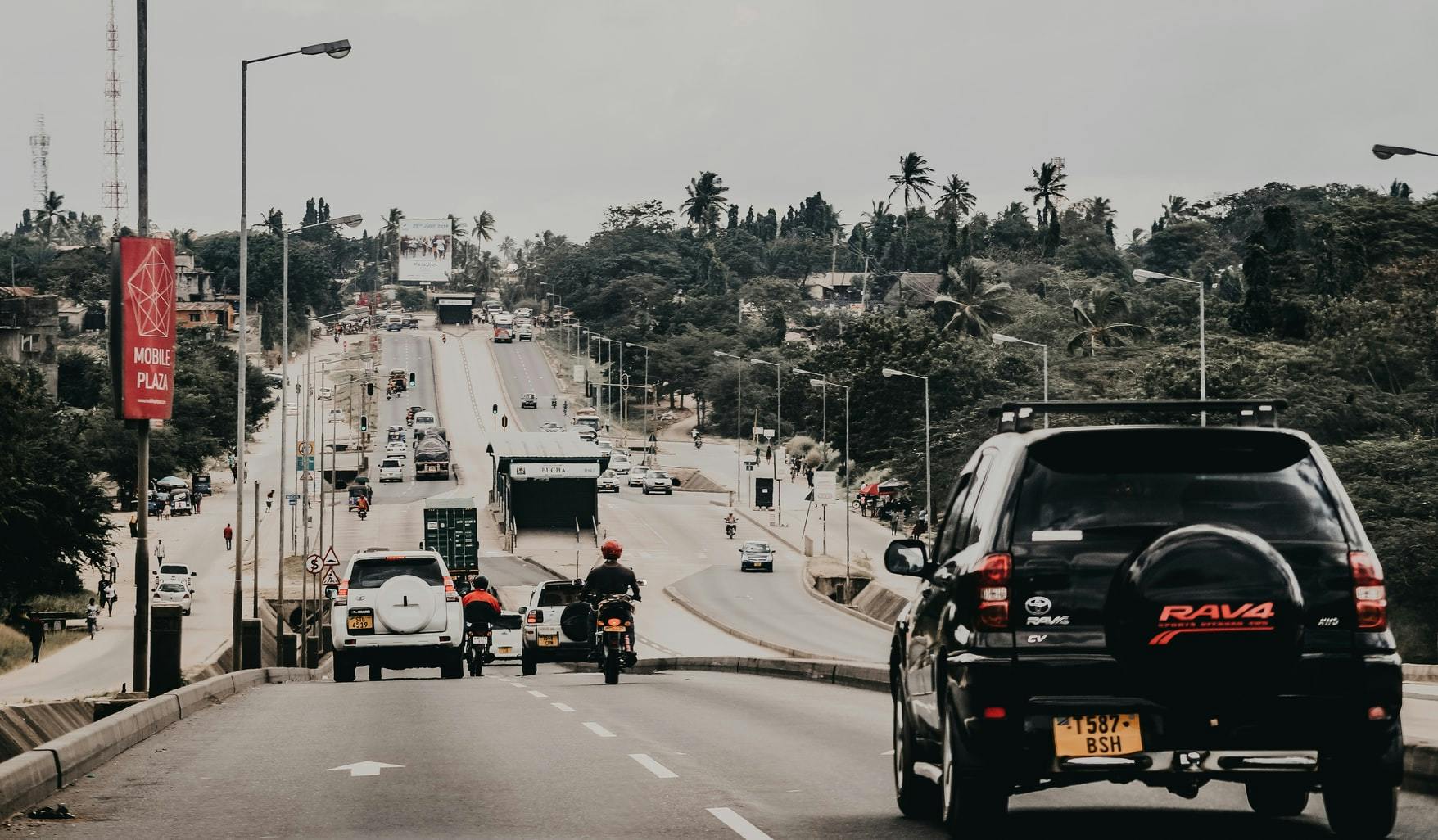 There are four major ways to get around, and these include; 
Dala Dala: These are minibusses that offer the cheapest and most popular means of commercial transport service. They are used in both urban and rural communities.  
Taxi: Although expensive, taxis are one of the safest ways to get around in Tanzania. However, suppose you hate sitting in rush hour traffic. In that case, you could look at other means of transportation because you are bound to experience gridlock in major cities like Dar es Salaam.
Boda Boda (or Piki Piki): These are motorcycle taxis located almost everywhere in major towns across the country. They may not be the safest means of getting around, but if you prefer to use this, make sure you find a professional who will prioritize your safety.
Bajaj: This is a three-wheeled motor rickshaw that regularly operates in some critical areas of towns and suburbs. It is also relatively cheap and allows passengers to share rides with other passengers going the same route.  
If you can afford it, however, it might be best to have your car. 
7. Taking pictures
Agreeably, Tanzania is a beautiful place with beautiful people. As a foreigner new to the Tanzania way of life, you may be intrigued about specific activities and places such that you may be tempted to take endless pictures for your social media feed or tourist album.
However, if you are very close to your subject of interest, be polite enough to ask if they will be okay with you taking a photo of them. If not, please don't take a picture without asking. That isn't polite. While many may not confront you if you take the picture, it is just a disrespectful thing to do and brothers on the line of invasion of privacy.
8. You may be ripped off in your early days.
It is generally safe to live in Tanzania. However, just as it is done in most places, some individuals like to take advantage of foreigners, especially during business transactions. They know you aren't abreast with their currency and how things work there just yet. And so make sure you know how to engage in transitions without getting ripped off. Research the prices of goods before you step out.
Unless you are conversant with Swahili or look like a local, this is an unavoidable situation for almost all foreigners to encounter. You could pay a little extra for every product or service you patronize or anything that does not have a fixed price.
You can try to negotiate the price and get a much lower amount because chances are prices are doubled. After all, you are foreign. And please avoid paying in any currency that isn't Tanzanian shillings.
9. Good schools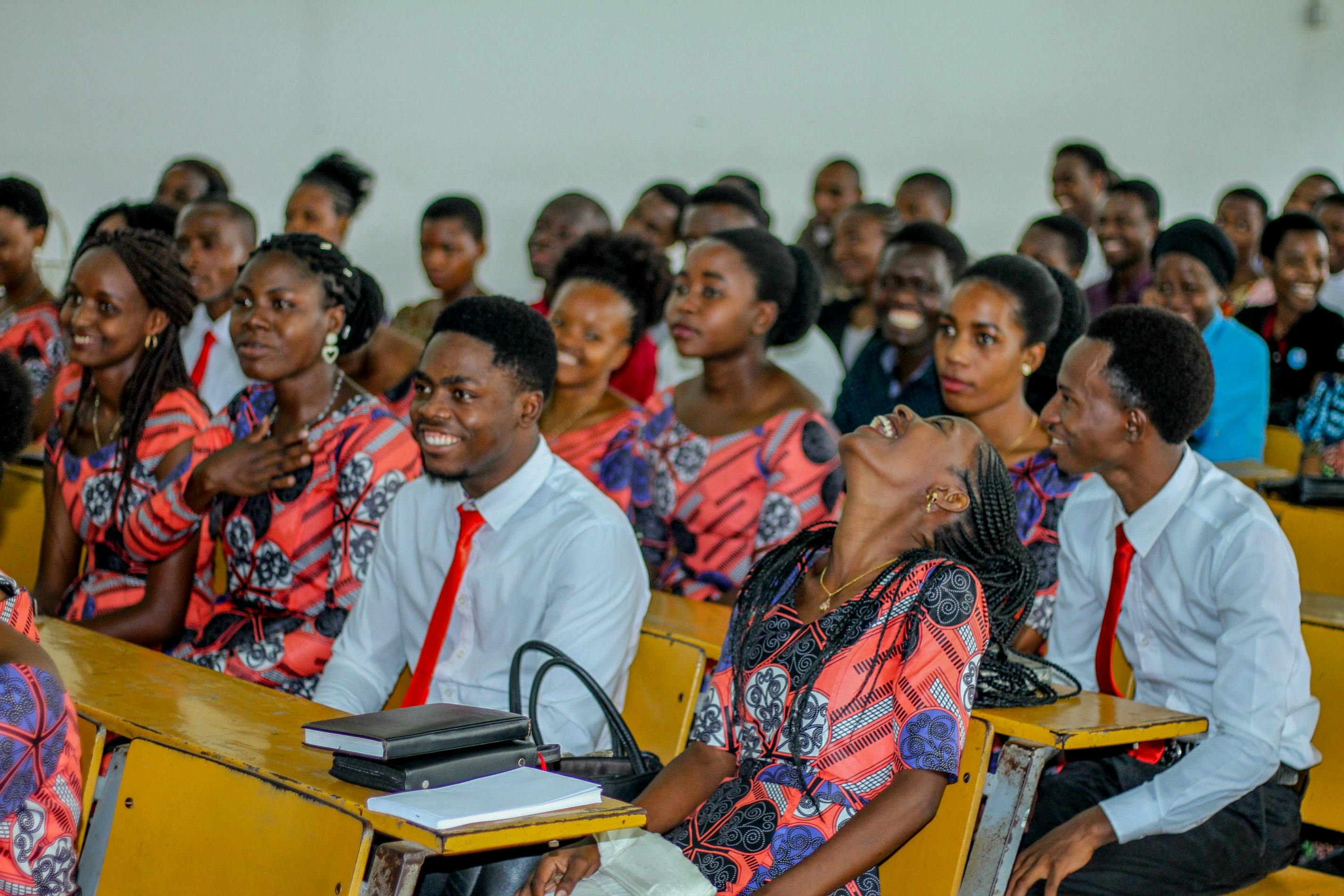 If you're moving there with your family, then there is the need to know which school will work for your children.
Most foreigners prefer internal schools. If you share the same preference, here are some schools you could consider. They include; International School of Tanganyika - Dar es Salaam, Haven of Peace Academy - Dar es Salaam, Mwanza International School - Mwanza, Aga Khan Nursery & Primary School - Dar es Salaam, Hope International School - Moshi, St. Constantine's International School - Arusha, Aga Khan Secondary School - Dar es Salaam and Isamilo International School - Mwanza.
Mostly, such schools are in high demand and have a long waiting list. And so you should look into them before you move and send in an application for your child or children.
Moving to Tanzania can be a great experience for you and your family if you have enough information about the place before moving. Hopefully, this piece has given you important information on everything on basic things you should know. Most importantly, be ready to learn and assimilate, and you should be fine. If you are happy with the information over here, kindly pass it on to your fellow expatriates or leave a comment or recommendation below.
FAQs
Is it safe to live in Tanzania?
There is crime in Tanzania, just like everywhere in the world. And so, although it is generally safe in Tanzania, you need to be mindful of how you carry yourself. House and street crime is quite common in prime cities like Dar es Salaam. So you could in taking precaution, avoiding walking alone at night, rent well-secured homes, keep your belonging out of sight when you are in town, dress modestly to avoid unwarranted attention, keep your doors locked and windows up when driving in busy areas as well as other salient but straightforward safely measures that may come to mind or can ask about for.
Can a foreigner buy a house in Tanzania?
Nobody but the state owns land in Tanzania. There is no room for private ownership allowed for foreigners and citizens. You can only use the land for investment purposes upon approval by the state; otherwise, Tanzania's general rule is that a foreigner can't own land. 
That said, you can buy a house in Tanzania. How? The Tanzania government grants rights of occupancy of land, valid for about five to ninety-nine years and renewable when expired.  
The government also grants derivative rights, which can be valid for about five to ninety-eight years. To obtain a right of occupancy, you'll need a Certificate of Incentives by the Tanzania Investment Centre (TIC). 
How can I immigrate to Tanzania?
The requirements for this are dependent on a couple of things. However, generally, conditions that make one eligible to immigrate to Tanzania include and not limited to ;
Being a resident in Tanzania for about 12 months before your application.
Having a working knowledge of Kiswahili and English.
Being of good character with no criminal records.
Have a professional experience needed by the Tanzanian economy for technological development. 

Please visit any regional or district immigration office or visit their website for more information on precisely what is required of you.
Is it expensive to live in Tanzania?
Generally, the cost of living in Tanzania is cheaper than it is in most western countries. You can be judicious about spending through means like eating local foods and taking local transport. If you feel the need to eat only at expensive restaurants or imported western foods, you will spend a little more. Site seeing and travelling across the country can also make your living there an expensive experience.
How much does a house cost in Tanzania?
The costly properties are in Msasani Peninsula in Dar es Salaam, the Oyster Bay, and in Mwanza, on the Lake Victoria shores of Capri Point.
These properties, mostly residential, could cost you between TZS 692,602,000 ( US$300,000) to TZS 1,154,340,000 (US$500,000). In other areas, you could get a three-bedroom property for about TZS 115,434,000 (US$50,000)
Is Tanzania rich or poor?
The general view is that Tanzania is a poor country, although recording rapid growth. With issues ranging from inadequate facilities to promote access to knowledge and education and healthcare, lack of nutrition due to food insecurity, Tanzania's state of poverty persists.
According to statistics, Tanzania is one of the world's poorest economies in terms of its per capita income but is rich in agriculture and unique landscapes. 
How much is rent in Tanzania?
Depending on the area and the type of housing you seek, monthly rent could range from 644,652 Shilling to 1,692,620 Shilling.
Money within this range could get you a furnished home or studio in a top-notch expensive location, furnished home or studio in a 'normal' neighborhood, furnished accommodation for two people, and accommodation for one person in any place at all.
How much money do you need to live in Tanzania?
Based on other foreigners' average daily expenses, you should plan to spend about TZS 170,192 ($73) a day in Tanzania. Out of this, about TZS 30,555 ($13) for meals a day and about TZS 23,451 ($10) for local transport.
The average price for hotel accommodation in Tanzania for a couple is TZS196,448 ($85). This means a week could be TZS 2,382,695 ($1,027). These are not fixed prices, and so you might need to do a little more digging into it.
What is the average salary in Tanzania?
According to a local website, Tanzania's average salary is TZS 42,846,555, which is about $ 18,558.9.
The average take-home net earnings in Tanzania is TZS 30,848,302 ($ 13,361.9). And the typical gross salary is TZS 7,859,349, which is $ 3,404.27.