Living in Ghana 2021 - Things to Know as a Foreigner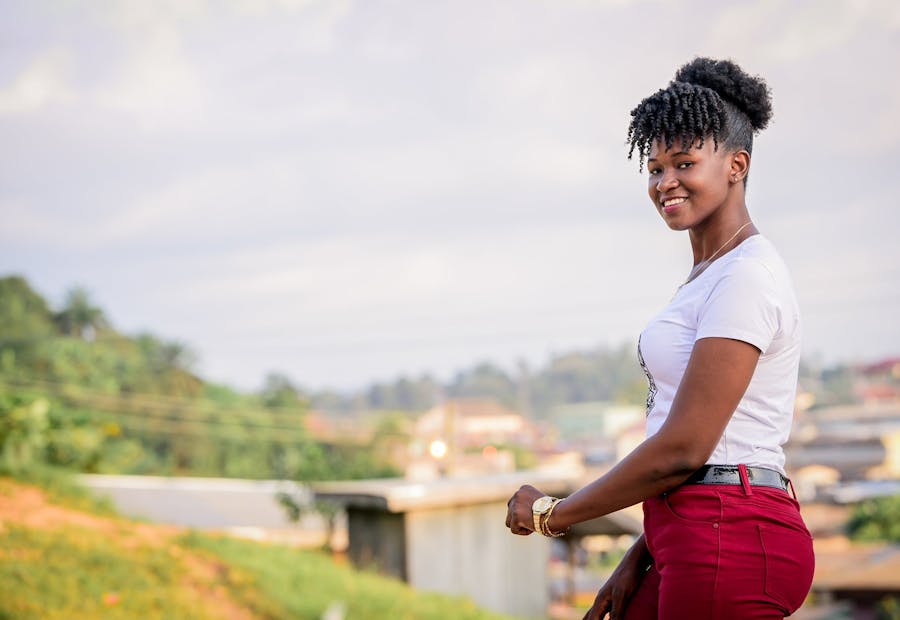 For years, Ghana has developed a beautiful reputation of being a place to see. This was further enhanced due to the legendary deeds of the BBC's Africa personality of the millennium—Osagyefo Dr. Kwame Nkrumah. 
Ghana's sun-kissed tropical beaches are perfect for those who want to soak and relax under West Africa's steamy weather. What's more, the country is known for its hospitality and its blossoming economy that attracts investors yearning to tap into the land of gold.  No doubt, Ghana's Pan-African lure brings in thousands seeking to see and feel the motherland.
Regardless of what makes you curious about Ghana, the land and her people welcome you. To enjoy your time here—be it as a tourist or a resident, there are things you must be well aware of. This article lists out the ten most pertinent.
Don't forget to exchange pleasantries:
Ghanaians love to greet and exchange pleasantries. It is the norm for strangers to pass a greeting to you when they encounter you. This might occur anywhere—when you enter a cab or when the janitor comes to clean your room. 
There are no nefarious motives behind this. It is simply how they are raised.
There is a strong sense of community and this churns a genuine interest in the wellbeing of every individual. If you are staying in Accra or any of the other popular areas in the South, the word "etisen (how are you?) will be the most frequent one you will hear. Replying and asking about the person's welfare indicates you acknowledge and respect him/her.
Always haggle at the marketplace:
As a foreigner, you may find certain things unbelievably cheap in Ghana. The most common one being a foodstuff. Coming from a culture that uses the MRP (Maximum Retail Price) system, the tendency might be to make the purchase straight away. How far away from the truth you are?

If you are buying from communal markets like Makola or street vendors, never settle for the first price mentioned. You would do yourself a lot of good to bargain. Yes!! Your accent will give you away as foreign. Yes!! You might encounter a vendor of high integrity. That shouldn't stop you from haggling. You will always get things cheaper than the initial price.
Take note of landmarks:
Finding your way around is crucial. It saves you money that would have been spent hiring a cab or a rental. Most notably, it would help you to easily acquaint yourself with your surroundings and appreciate the country better. In doing this, you must always know the location of landmarks and key areas.

If you would be living in Accra, a key place to always keep at the back of your mind is Kwame Nkrumah Circle. This is because you can find a commercial vehicle (Trotro) to every place. By every place, I don't just mean the Greater Accra Region. I also mean Ghana and even West Africa. Yes!! You heard that!! West Africa. Police stations are also important landmarks. 
Learn key vernacular words:
When you step out of your residence for the first time, chances are the first words you will be spoken to will be the vernacular. Twi is the most popular language in Ghana. In all of the Southern regions, it is the main medium of communication. You are more likely to have more Twi words said to you than English ones-even in the posh residential areas.

Learning the language will be a huge advantage. At least, get conversant with a few keywords and phrases.  Greetings and their responses will come in handy. Being adept at the words for "Yes or No" will also be great especially when bargaining. This will give you the aura of someone who knows their bearing and has been here for a while. The tendency of being ripped off is eliminated. Like Mandela said "Speak to a man in his language and speak to his heart"
Be prepared for lots of pepper:
You obviously won't be dining in fanciful restaurants regularly. The most likely practice would be to get street food or to get a Ghanaian to prepare your dishes.

Ghanaians love pepper. They throw it in every meal they prepare. This is most telling with the local cuisine. Most dishes here are prepared on a large scale. Your chances of getting them streamlined to your taste are as little as finding a needle in a haystack. Your safest bet is to prepare your taste buds for the experience. Well!!! Pepper comes loaded with lots of health benefits…. Bon Appetit!!!
When you visit, at least drink water: It is common practice in most cultures not to refuse food or drink offered by a host. In modern times this etiquette seems to have been erased in Western countries. This though is not the norm on this continent and Ghana epitomizes such.
When you go visiting, you would most likely be offered water, a drink, a snack, a meal, a combination of any or all of them. This is dependent on your relationship with the person and their economic standing. No matter what though, you would be welcomed with an offering of water. Make sure you drink it. At least, take a gulp. This shows you appreciate and respect your host. 
Keep the contacts of your neighbors:
In certain foreign jurisdictions, the Government agencies like the fire service and the police have a rapid response time. You thus have the luxury of sticking to yourself.  Despite Ghana being hailed as one of the finest nations on the continent, the response time of agencies here is usually longer.

Making the acquaintance of your neighbors is vital. Get their contact and regularly interact with them. If you will be here for the long-term, join a community group. Having the contact of your neighbors serves other advantages besides security. In rare instances, you can call them to aid with translation. They might even come in handy when you have issues with regulatory authorities.
Don't use your left hand in giving or receiving things:
Irrespective of Ghana being portrayed as a modern state, it is one that still holds dearly to certain norms and traditions. These practices have helped maintain law, order, and apt sanitation. Some of them though, albeit trivial, are taken seriously.

One of these is the use of your left hand in giving or receiving things. A lot of youth will let this pass. Most of those that belong to the older generation will frown on this; with some calling you out. It is not uncommon for people to leave your hand hanging because you used your left hand.
Always add some extra time when you go for appointments: What does GMT mean? I am pretty sure your answer will be "Greenwich Meridian Time". Well, in Ghana it has a whole different meaning. It is called the Ghana Man Time. This is an acronym that embellishes the unpunctuality that has become accepted as the norm in Ghana.

So if you have an appointment in town, be well aware that the other party will take a while to arrive. This mostly occurs with public service appointments. Also, keep in mind that the time given to you for an inquiry or a result is not always accurate. Throwing in extra time will save you from getting riled up.

Keep yourself updated:
It is vital to be abreast with the latest happenings. Laws can regularly be changed to your advantage or disadvantage. There might be circulars regarding certain commitments from foreigners. You may also get availed of opportunities that the government or private individuals bring forth. Something like the Public-Private Investment Partnership from this present government.

Good English-speaking TV channels to listen to are GTV, TV3, Citi TV, Joy TV, and Kwese TV. The first four have radio channel equivalent.  The latter three of those have excellent websites that are regularly updated.