Lemon Juice For Natural Black African Hair 4B, 4C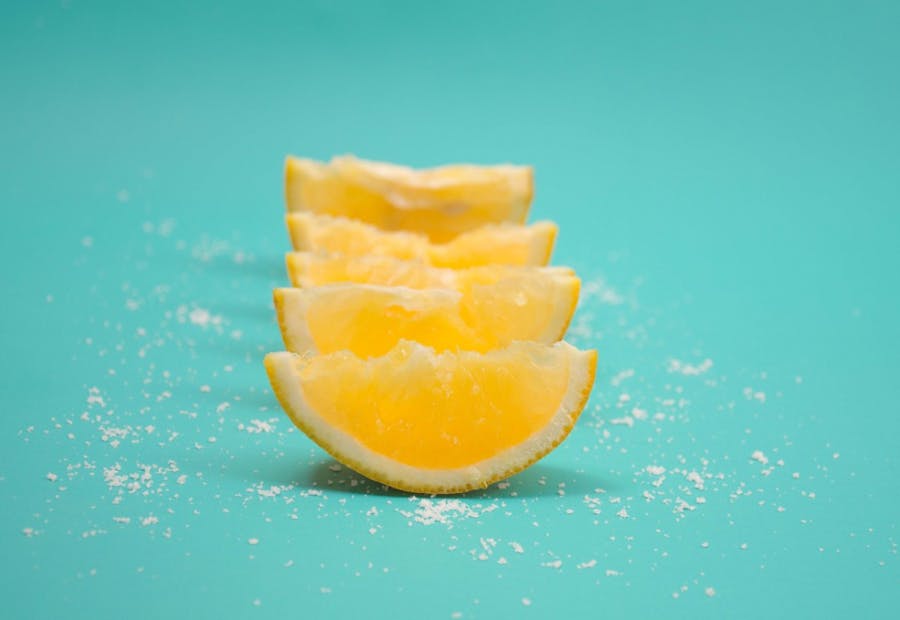 Find Out About the Benefits of Using Lemon Juice to Grow and Clarify Natural African Hair
In the world of natural hair and beauty, lemon is one of those things with the Midas touch. Whether you are using it to shed off some weight or to get your skin to shine again, or even to clarify your hair, the magic is always there. Because of the hundred and one benefits you get from the citrus juice when you clarify natural African hair with lemon, lemon has become very popular. With most other natural things you use on your hair, the line can sometimes be very thin- some will make your hair smell but with nothing more, while others will give you good hair quality and bad smell. It is different with lemon.
There are various shampoos and products that serve for clarifying your hair, but as always, DIY products are always better once you are able to do it the right way because it doesn't come with different chemicals that can cause more harm for your hair in the long run. And since life has given you lemons, making hair rinse out of it is not a bad idea. Here are a few tips to clarify natural black hair with lemon.
How to Use Lemon Juice on Natural Black African Hair
The good news is that it is very easy to clarify your hair using lemon using the DIY steps below:
What you need
You will need lemon or lime and warm water.
Measurements: For every 1/4 cup of fresh lemon juice, you will need 1 cup of warm water. If you do not have lemon, you can also make use of lime since they both have almost the same properties including alpha hydroxy acids that are good for the hair.
Process
Squeeze your fresh lemon to extract a ¼ cup of the juice. Depending on the size of the lemon, anything from 2 to 4 lemons may be enough.
Mix the juice with a cup of warm water. Be careful not to get the water too warm to burn your scalp.
You have the option of either using the mixture as it is or adding some other ingredients. While some may decide to add Apple cider vinegar (juice from fermented apple), others may decide to add organic honey or something else.
If you are adding either the Apple cider vinegar or organic honey to the mixture, a teaspoon is enough.
Add all the ingredients, stir, and then your lemon juice is ready for your hair.
How to Rinse Natural Black African Hair With Lemon Juice
There are different ways that you can use lemon to rinse your hair:
After washing your hair: When you are done washing your hair with shampoo, you can pour the lemon juice and then softly massage your hair. Work it through your hair and then leave it for between 2 to 5 minutes before washing it. Once that is done, you can use cold water to rinse it off.
In-between shampoos: Another way you can make use of lemon juice to freshen up your hair is in-between shampoos for those who are not very comfortable with shampoos. What this means is that you can shampoo for some days while you can continue with shampoo using the method above.
Other Ingredients You Can Add to Your Lemon Rinse
While you may decide to use only lemon, other things that you can have added to your mixture are olive oil, honey, and coconut oil.
When you mix olive oil and honey (half cups of both) and juice from one lemon, you can use it as conditioning mask. To do this, massage the mixture into your hair and then cover the hair using your bathing cap for 15 to 20 minutes. This mixture will be very important for someone who wants to treat hair problems like dandruff.
One thing that you should consider is the type of hair you have. If it is dry and frizzy, you may consider going with orange instead of lemon. Also, you may consider adding organic honey to the mixture.
You may also decide to have vinegar as a part of your mixture. Vinegar is one of those ingredients that can be added to a lot of things including baking soda for hair treatment when it comes to issues like dandruff and dry scalp.
Why Clarifying Natural Hair with Lemon is worth it
Lemon comes with many benefits for the human hair because of the many rich properties it contains such as antioxidants and minerals like calcium, magnesium, potassium, and phosphorus all of which are very important for the natural hair.
More so, it has some very important acids such as the Alpha hydroxy acid which helps the hair to glow while preventing breakage. Lemon juice will also help in degreasing your natural hair while also containing properties that are important in treating dandruff.
Other benefits that you get from using lemon rinse are increased hair shine, better hair growth when mixed with olive oil, taking care of scalp irritation, and preventing hair loss.
One of the major issues with using most healthcare products from the shelves is that they come with chemicals such as sodium laureth sulphate which exposes your hair to a lot of things such as loss of hair color and hair loss among other things, most of which lemon rinse can take care of.
Caution
Before going ahead to use lemon, there are some important things to be considered:
It should not be used for a very long time or even frequently. This is because it has contents that can make your hair dry when you keep using.
Lemon is very acidic, hence, you may want to rinse with care so that it doesn't make it into your eyes.
If you realize that it is causing any problem for your hair by either making it dry or break, you should consider stopping the treatment. Hair types are different so it may not work for all.
The advice is for you to have the mixture on your hair for less than five minutes. The only time you should leave it for a much longer time is when you are mixing it with olive oil and coconut oil since the concentration is very little.
Finally, if you are interested in still using your shampoo, you can decide to have different days for shampoo, lemon juice, and then baking soda which is also great for your hair.
Clarify Natural Hair With Lemon for Brighter Hair
So how do hair lighten or brighten your natural hair with lemon? This process does not take much time, but the result becomes noticeable after the first application. However, lightening your hair with several tones requires regular rinsing with lemon solution. Gradually, your hair will not only become much lighter, but it will also shine brightly. What's more, it will be pleasant to smell.
It must be warned that there will be no significant changes other than slightly brighter hair so you must make it is worth it. Furthermore, to prevent the hairs from drying out, you should not abuse the lightening of the hair with lemon. Since citric acid has a strong drying effect on hair, you must be extremely careful when using it and before the procedure of clarification, you should not wash your hair with shampoo and do not use any other care products.
If you want to lighten the entire amount of hair, apply lemon juice to the entire head. However, if you want to get the effect of beautiful highlights, you need to apply them to separate curls. To increase the effect of lightening, it takes about 30 minutes for the device to be exposed to ultraviolet radiation, that is, under direct sunlight. After this step, the mask should be washed off with warm water using high-quality shampoos and balm.
You can use this procedure until the threads get the color you want. In addition, lemon can be used for hair as a wonderful tonic to saturate the color of a curl that has already been dyed and clarified with chemical dyes. Many use lemon essential oil to heal the strands a little and to have a light whitening effect. This tool is added to a few drops in shampoos and various masks. By using lemon essential oil for hair, you can also achieve a very light platinum tinge and prevent it from breaking.
Hair Mask to Clarify Natural Black Hair
To strengthen, nourish, heal, and shine your hair, all you have to do is apply different masks with lemon - a natural source of vitamins.
Mask for greasy hair: In a small wooden pot, mix a teaspoon of lemon juice, aloe, honey, egg yolk, and a clove of garlic. After all components have been thoroughly mixed, this mixture should be thoroughly rubbed into the scalp and allowed to stand for about forty minutes. Then wash this mask off with plenty of warm water and enjoy the result!
Mask with lemon for dry hair: Heat a small amount of olive oil and add a few drops of lemon juice. This mask should be applied to clean, freshly washed curls and carefully isolated. Wash the mask after 20 to 30 minutes with plenty of warm water.
Mask against loss: In a small bowl, mix a few drops of lemon oil, an egg yolk and a teaspoon of castor oil. This mixture is applied to the scalp not only on the hair but also for forty minutes. After this time, wash the lemon mask thoroughly with plenty of warm running water. This procedure must be applied twice a month. Lemon oil for the hair has a tightening effect, thanks to which your hair does not want to leave your head.
Brighten the hair with lemon. reviews
GOOGLE ADSENSE
Thanks to modern internet capabilities in our time, finding many tips and formulas for masks and lemon rinses that will not only brighten your hair, but also restore your former health, shine and strength. Many women unanimously say that lemon is not only a necessary product in the kitchen, but also an irreplaceable cosmetic. Thanks to the different masks of this citrus some overcome the problem of excess fat forever and others said goodbye to dandruff.
But in general, most of them have received healthy, strong, shiny hair that can catch the attention of even the most indifferent men. Let your hair and feel the full healing power of this citrus fruit, then they become the object of your admiration!
How to Grow Natural Black Hair Fast – 4C Black African Hair
For more information on growing natural black hair fast you can read my article on How to Grow Natural Hair Fast.