Is it Safe Travel To Ghana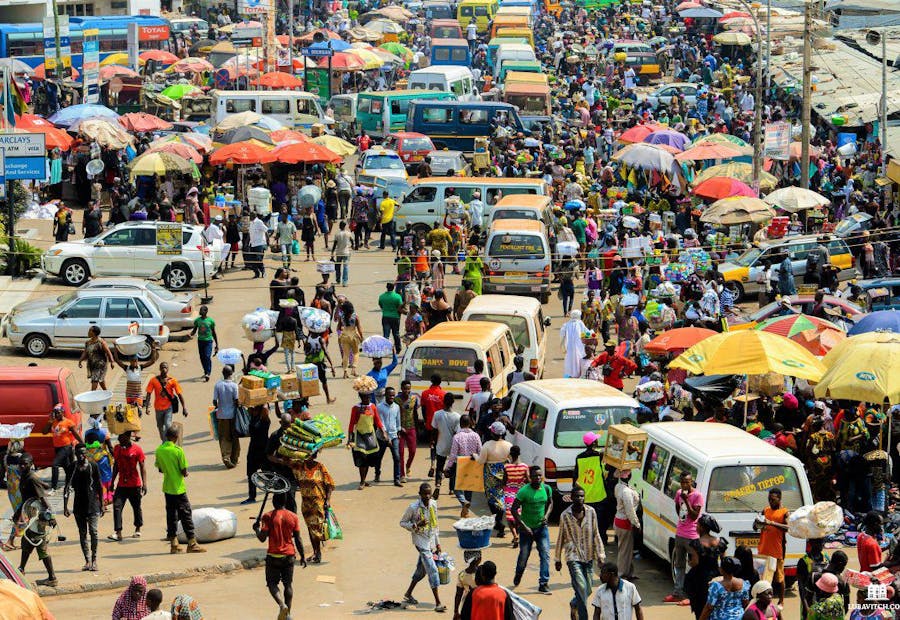 A lot of people have heard of Ghana; it's a sub-Saharan African country formerly known as the Gold Coast. It was the first place in the sub-Saharan region where the Europeans arrived to trade. It is also the first black nation in the region that attained independence from their colonial, which was in 1957.
The country is popularly known for its hospitality and safe environs which makes it a hotspot for tourism. It has also been blessed with mineral resources, like gold, as it's former name implies. Also, it is currently one of the world's largest cocoa producer.
Below are popular questions tourists ask and their answers;
Is It Safe to Travel to Ghana?
Yes, Ghana is one of the safest places on the African continent. Don't get it wrong, that doesn't mean everything is peachy. There is the occasional petty theft, violence, armed robbery, and demonstrations like every other country. But, not known for escalating situations. Be extra careful as a tourist because there will be the occasional scammers who will feign helpfulness to take advantage of you.
Keep your items close when you arrive at the Kotoka International Airport and look out for genuine workers, with ID cards, to ask for assistance when needed. As a tourist, avoid walking in town alone and take the necessary safety precautions you would take in any other country, then you will enjoy your stay in Ghana. Even more, Ghana is one of the safest places to be during this COVID-19 era as their daily infection rate is very low.
Do I Need a Visa to Travel to Ghana?
Yes, you need a visa to travel to Ghana depending on your location. Citizens from North American countries can visit Ghana without a visa for up to 90 days. Be duly advised as to whether your nationality permits you to enter the country without a visa by double checking all Ghana travel arrangements. It won't be a bother at all if you use a local travel agency. They will cater to all your needs while ensuring you get a visa if you need one. You can equally contact the Ghana Embassy in your region for Ghana travel requirements.
What Is the Best Time to Travel to Ghana?
This depends on the reason for your visit. If you're hoping to experience the rich culture the country offers through specific events, July, August, December, and April are the best months to fly in. To avoid the bad weather, visit Ghana between March and October because the climate is cooler, less humid and the rains are not as heavy.
December to January comes with harmattan in Ghana and this is associated with terribly dry skin, dust, and a scorching sun. Do well to check the Ghana Travel Advisory for COVID 19 if you plan on entering the country anytime soon.
Is Ghana Expensive to Travel to?
Ghana is a mid-income country struggling with poverty issues, so things are fairly expensive. For tourists, it's cheaper to try to live like a local while enjoying all the things the country has to offer. So, feel free to ditch the idea of an overpriced vacation if you are on a budget. All you need to do is find popular attractions at a very low cost or better yet, no cost at all. There is a lot of that in Ghana, including their beautiful beaches at the stretch of Kokrobite, and the vast bead market in Koforidua that offers local jewelry at a relatively lower price.
You can also cut expenses by using public transportation instead of Uber, or a Taxi. Don't be scared to use public buses when moving from one place to another to costs. Living like a local makes your time in Ghana seem authentic and it comes at a low cost too.
What Is the Cheapest Month to Fly to Ghana?
January, November, and December are considered the most expensive season to fly to Ghana. February is the cheapest month to make flight arrangements since deals are relatively by then.
What Injections Do I Need for Ghana?
Tourists arriving in Ghana need to test for yellow fever, hepatitis B, meningitis, cholera, and rabies. With the emergence of COVID 19, travel protocols have increased upon arrival at the Kotoka International Airport.
Can I Get Visa on Arrival?
Yes, you can get a visa on arrival, but that's dependent on your country of origin. Most African countries don't particularly need a visa to enjoy a stay in Ghana. To really be on the safe side, you can check Ghana travel requirements by contacting the Ghana embassy in your country.
How Much is Ghana Visa Fee?
The Ghana visa fee is dependent on how long you intend to stay. For a single transit visa, the fee ranges from 20-40 Euros and there's a multiple transit fee which falls between 55-75 euros. Multiple entry for a year ranges from 150-230 Euros.
Is Ebola in Ghana?
Fortunately, even as some surrounding countries like Ivory Coast, recorded Ebola cases, there were no cases of the Ebola disease in Ghana.
Is Ghana a Poor or Rich Country?
Ghana is a high-developing country, and as a result, is neither poor nor rich. The country has its poverty issues like any other developing country, but a high percentage is due to the inequalities pertinent to the country.
How Much Cash Should I Carry to Ghana?
This solely depends on your budget for the whole trip. 2000 Ghana Cedi, which is equivalent to $343, is the best price to start with. Be sure to change your currency at a trusted source in Ghana to avoid paying for everything with foreign currency within the country.
The rich Ghanaian culture and overall experience make Ghana one of the top places to visit. The country is known for its continued peace and the citizens are friendly and hospitable to tourists. Bear in mind that like everywhere in the world, there is a bad side to the country. Take the necessary precautions as a tourist and you will enjoy your stay nevertheless.