Is it safe to travel to nigeria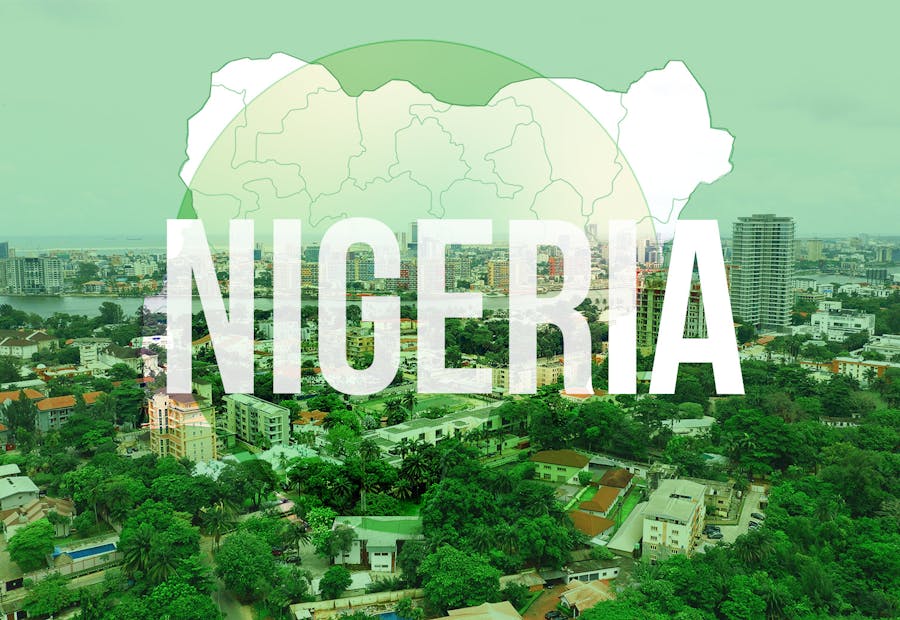 In recent years, Nigeria has become a hotspot for tourists who want to come and experience one of the cultures of West Africa. The food, music, and history of Nigeria leave a sweet taste in tourists' mouths and keeps them coming back for more. Even though it has had its share of bad publicity (like the increase in fraudulent, terrorism, and scam cases), it still has been able to rear its head above the waters, though a little bit scathed on the other side.
If you are looking to travel to Nigeria in the future, then you are in luck. In this article, we shall cover some essential topics for tourists like whether Lagos is safe to travel in 2020, the documents needed to travel to Nigeria, and if is expensive to visit? Shall we begin?
Can U.S. citizens travel to Nigeria?
U.S. citizens have been permitted to travel to many African countries for a long while now. Some countries do not even require a VISA, just a valid passport. In this case, Americans who want to visit Nigeria should have a valid passport and a VISA with the proper documentation. If you do not have this, you will be prohibited from entering the country.
Is it safe to travel to Lagos, Nigeria, 2020?
Lagos is the capital city of Nigeria and the largest city in Africa. It is considered the heart of the nation where most economic activities take place. It's no surprise that most Nigerians hope to end up in Lagos. Even though the city has breathtaking skyscrapers, pristine beaches, and thrilling activities, it is still considered by many to be somewhat dangerous. Some of the dangers to look out for when in Lagos include pickpocketing, public transport heists, rape, scams, terrorism, and kidnappings. If you are traveling to Lagos, Nigeria, for the first time, especially if you are a woman, ensure you do not travel by yourself.
Traveling in groups at all times, researching no-go areas, and being overly cautious of strangers are some sure ways to reduce the dangers of visiting Lagos.
Is Nigeria international airport open now?
Closing down international airports due to COVID – 19 had a substantial negative impact on movement in and out of the country. However, the government initially intended to open on August 29th, 2020 but rescheduled to September 5th, 2020. So, the key international airports are currently operational, but the Nigeria travel restrictions put in place are pretty strict.
Is $100 a lot in Nigeria?
This depends on your budget while you're in the country. For a typical Nigerian, a $100 is about NGN 38,591, which is substantial money for a month since most Nigerians spend about $2 a day. But for a tourist, that may not be much? Why? Because the average hotel accommodation rate is about NGN 25,000 a day, and getting around via private car can set you back between NGN 750 – 15,000 NGN per ride. Then there's food which costs between NGN 500 – NGN 3500 per meal, so technically, it is not that much.
Can a Nigerian marry an American?
Yes, a Nigerian can marry an American depending on how open-minded the family is. Some families still prefer traditional ways of marriage, as such, marrying within the same clan or ethnic group is more acceptable. In this case, it is difficult to change their minds. However, as the years keep moving on and culture keeps changing, it has become quite normal to see interracial couples.
Is it safe to travel to Nigeria right now?
Traveling to Nigeria right now may not be the best idea. Obviously, that's due to the COVID – 19 pandemic still ravaging many parts of Africa, and the world at large. Currently, there are approximately 59,738 cases, 1,113 deaths, and 51.403 recoveries. Even though these statistics don't seem as bad compared to other countries, it is better to stay where you are until COVID -19 global cases significantly decrease.
How many international airports do we have in Nigeria?
There are 11 international airports in Nigeria which offer immigration and customs facilities for people traveling to and from countries. A few of them are, the Asaba International Airport, Mallam Aminu Kana International Airport, and Nnamdi Azikiwe International Airport.
Which airport has the longest runway in Nigeria?
The Mallam Aminu Kano International Airport is regarded as the airport with the longest runway in Nigeria. This airport typically serves Kano, the capital city of Kano State. The runway is said to be 10,830 feet in length.
What is the biggest airport in Nigeria?
The biggest airport in Nigeria is Murtala Muhammed International Airport, with 27 airlines flying out to 43 destinations.
Which state is the cleanest in Nigeria?
Abuja, the capital city of Nigeria, is regarded as the cleanest state in the country. This is because a lot of consideration and money was put into its development as a whole. Abuja is also regarded as one of the most evolved urban areas in Nigeria.
How much is a visa on arrival in Nigeria?
This depends on how quickly you want your VISA processed. Here are the prices for the VISA:
Standard – total cost is USD 152.00
Rush – total cost is USD 182.00
Super Rush –total cost is USD 212.00
What documents do I need to travel to Nigeria?
The required documents include:
A passport valid for six months
A VISA
Proof of yellow fever and polio vaccinations.
How much is a VISA to Nigeria?
Presently, obtaining a Nigerian VISA will generally set you back between $160 - $180. This may change based on your country and the currency used. Keep in mind that you may also be required to pay for processing fees and other additional documents.
Is Nigeria expensive to visit?
Nigeria is relatively expensive to visit. There are flights that typically cost between $1,456 -$2,455 per person, but if you prefer first class, it may cost you between $4,572 - $7,709. To stay for about a week, you should expect to spend approximately $1,722 when traveling alone, $3,179 if you go as a couple and about $954 for a family of 4. Accommodation costs fall in the range of $27 - $128 a night if you prefer a hotel and approximately $90 - $400 a night if you choose to rent a holiday home.