How To Texturize Natural Hair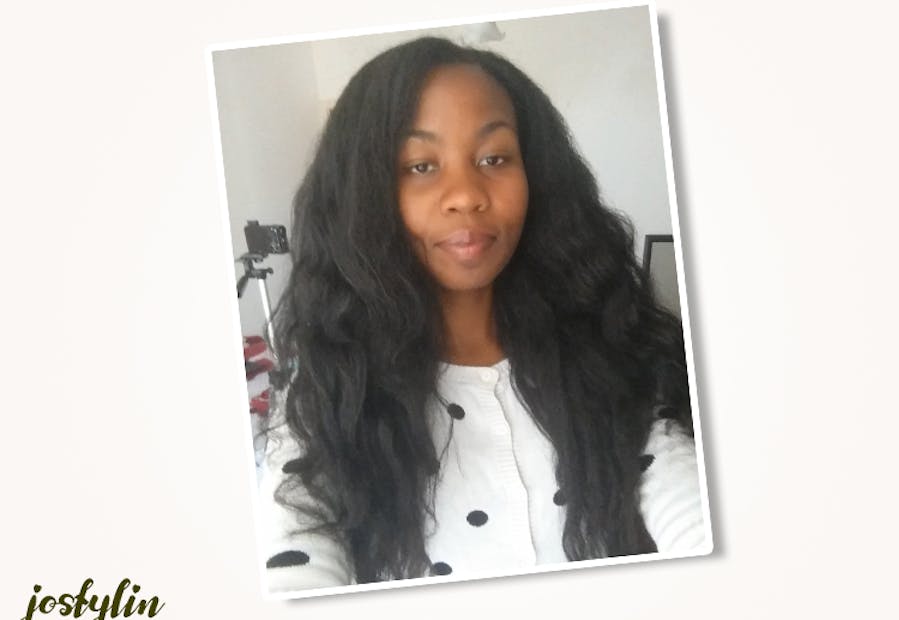 If you want to understand how to texturize natural Type 4 and 4C hair, I'm here to help. My name is Joanna. I'm a hair, beauty, and lifestyle blogger based in Ghana. Continue reading for more information, and don't forget to follow my Facebook page, where I share more hair, beauty, and lifestyle tips.
Most often than not, we confuse textured hair with texturized hair. In this article, we will learn the difference between the two, with more emphasis on texturized hair. Though it is easy to confuse one for the other, there is a clear distinction between texturizing your hair and textured hair. When you use chemical products to make your hair more voluptuous, the effect of the chemicals gives your hair a heavier and shinier look.
This is known as texturizing your hair. Textured hair refers to the shape and size of the individual strand of hair that comes together to form our mane. Our strands of hair come in different shapes and sizes. Concerning naturals, who are in the 4 hair category, there is the 4A, 4B, and 4C category. Collectively, these strands come together to determine the total outlook of your hair.
Some have 4A and 4B strands of hair on their head. Others have a full head of 4B or 4C hair. Others also have a mixture of 4B and 4C on their head. Genetics also plays a role in how some people's hair grows. Some naturally have thick strands, while others have thin strands of hair. If more strands are thin, your hair will collectively lack that voluminous look.
Also, if most of your strands are curly, as characterized by having 4C or even 4B hair from roots to tip, your hair will get that curly form. An easy way to identify your hair texture is to compare it to a piece of thread. Pluck out a strand of your hair and compare it with the thread. When the strand is thinner than the thread, your hair is a fine texture.
When the strand is thicker, your hair is thick textured. When you compare the strand to the thread, which is neither thin nor thick, its texture lying between the two shapes, your hair is a middle - textured hair. This is what textured hair is basically about. The process by which hair is texturized is quite similar to hair relaxing. The difference is that the hair does not become straight when you texturize your hair.
The natural curls do not go away completely, unlike hair relaxing, which straightens the hair and removes the natural curls and patterns. With hair texturizing, we want to separate the strands and straighten up the tight curls to make our hair much easier to handle without removing our natural curls or changing the curl pattern and texture.
As mentioned earlier, genetics play a vital role in our hair texture. In that, the DNA determines the shape of our hair follicles. And these follicles go a long way to determining our hair strands' overall shape and texture. That's why you can sometimes tell the relationship between people by observing and comparing their hair colour and texture.
Identifying the race of people by observing their curl pattern is also common. That is why texturized hair is mostly attributed to black women, but it's not always the case.
What Is Texturized Hair?
As the introduction states, hair texturizing is similar to hair relaxing or perming. It is the same chemical process of adding chemicals to your hair to loosen up the curls and make the hair easier to handle. Remember that this process is a milder way of relaxing the hair but does not completely straighten it. Therefore, the hair still maintains its natural curl pattern and natural look.
Aside from making the hair much easier to handle, there are other benefits that you can get from texturizing your hair. One major benefit of texturized hair is that it makes your hair easier to comb and detangles your hair. It also tames unruly hair and gives your locks a shiny look. Again, it makes your hair voluminous and voluptuous in looks and texture and allows easier styling and handling of your hair.
A major disadvantage of texturizers is that they are permanent, so you will have to live with this long-term effect unless you cut off all the hair or wait for new hair to grow. Also, a texturizer contains chemicals that may tamper with the pH balance of your scalp or hair. The effect of this may cause irritations or burns to your scalp. Thus, ensure that you do a patch test before using a texturizer so that you do not harm your scalp.
Texturizers vs Relaxers
The difference between a texturizer and a relaxer can be a little confusing, as they are similar in many ways. The difference is minor because the relaxer is highly concentrated with chemicals such as sodium hydroxide, which changes the hair's pH balance to make it straight and smooth than its original curl pattern.
The hair relaxer takes about 15 to 20 minutes, or more, to completely relax the hair into a straight and smooth mane, whiles the texturizer takes a lesser time of about 5 to 10 minutes to loosen out the curls and still maintain that natural look. After using a relaxer, you must wash it off with a conditioner and neutralizer.
The combination of the neutralizer and conditioner can also damage your hair by stripping it of its natural oils and leaving it dry and frizzy. Not to say that using a texturizer on your hair has no negative effects, but compared to a relaxer, the damages are less and low-risk. Also, the time factor is to be taken into consideration.
It takes less time to texturize your hair than to relax it. The longer your hair is exposed to these chemicals, the higher the risk and damage involved. One important thing worth noting is that hair texturizing is not beneficial for all hair textures and types. It turns out that a texturizer is suitable for short S-shaped curled naturals, while a relaxer is more suitable for S-shaped and Z-shaped curls.
How To Texturize Hair
Texturizers are chemicals, too, and can change your hair structure. When applying a texturizer to your hair, ensure not to leave it on for too long. 5 to 10 minutes is enough to get the results you are looking for. Then, wash out the chemical with a neutralizer to end the chemical process when the time is up. The time frame may differ for every type of hair.
Knowing your hair's texture will help you get a texturizer and also help you allocate the right amount of time during texturizing. It may take longer to get the desired results for hair with extreme curls, while hair with a light curl may take a short while to get results. Care must be taken not to overdo this chemical process since results cannot be predicted.
Your hair is comprised of amino acids. These amino acids make the hair curly as it is. So when a texturizer is applied, it breaks the amino acid hydrogen bonds, which results in looser curls. You should note that there are two types of texturizers. There are those which contain the lye formula and those that do not contain the lye formula.
The Lye formula is not very good for your hair and can cause damage to your scalp if not used well.
Pros & Cons Of Texturizing
There are some pros to texturizing your hair. One of them is the less effort it takes and the fact that it is not time-consuming. One can also texturize their hair from the comfort of their own home. Again, the results are long-lasting and less risky than relaxing your hair. The disadvantage of texturizing your hair is that the results may not be uniform.
For instance, you have a combination of 4B and 4C hair. Once you texturize your hair to loosen the curls, rest assured that the results for texturizing 4B hair will differ from that of 4C. Therefore, the results will not turn out as expected. Another demerit of using a texturizer is that it can damage your hair.
How To Take Care Of Texturized Hair
Texturizing your hair does not mean the hair is now healthy to be left alone without proper treatment. You need to take good care of your hair to retain the moisture and repair any damages that texturizing it may have caused. Hair texturizing changes the whole structure of your hair, so you need to pay attention to the new hair texture and treat it accordingly to suit it.
Get good products
Buying good products for your hair should be your biggest priority when it comes to your hair health. There are many products, but getting the right one for your hair type may be difficult. If care is not taken, you may destroy your hair by trying different products to find the right one. Therefore, it is best to seek professional advice to avoid any damage.
Scarf your hair At night
Scarfing your hair is a good way to retain your hair moisture while sleeping. Silk scarfs are breathable, and do not squeeze your hair too tight. Scarfing will prevent your hair from losing its moisture and maintain its shiny and silky look even when asleep. So, when you wake up, your hair still looks fresh and healthy.
Moisturize your hair strands
Keep your hair moisturized daily or as often as possible. This strengthens your strands and prevents too much shedding of your hair.
Condition your hair
Use conditioner after shampooing to soften the hair, wash out excessive grease or dirt, and help detangle your curls. Another way to show love to your strands is to get a moisturizing hair mask to apply to your hair occasionally.
Brushes are a no-no.
Instead of brushes, use wide combs for your hair to prevent ripping out a large and unnecessary amount of hair while combing or brushing.
Heat is not your friend
Avoid heat-styling products. Too much heat is not good for the hair. It weakens the strands and makes hair unhealthy.
Have the necessary touch-ups
Retouch your hair anytime you observe tight curls forming again after texturizing. It will be best to consult a professional hairdresser or stylist to help you when you decide to texturize your hair again.
Consistency is key
Be consistent with your haircare routine. At the same time, ensure not to overhandle your hair. There should be minimal handling of your hair in order not to overwhelm it. Keep to simple hairstyles that do not strain your hair as much as possible. Sticking to this will make both your body and yourself healthy. Straining your hair can cause headaches and migraines, which is not good for your overall well-being.
Essential oils application
Apply more essential oils to your hair to build the keratin(protein) that was altered during the texturizing of your hair. Essential oils like tea tree and argan oil contain certain vitamins that help in hair growth and make your hair very healthy.
FAQs
Does texturizing make your hair frizzy?
Texturizing can be great and all for your hair, but it can also damage your hair if it is not properly applied. A poor application of a texturizer can make your hair look too thin or frizzy.
Is texturized hair natural hair?
Texturized hair is not natural hair. Natural hair is hair that grows out of your scalp without any chemicals. Thus, once you introduce a texturizer to your hair, it can no longer be identified as natural hair.
How often should I texturize my natural hair?
Once you texturize your hair, it is important to have occasional touch-ups to maintain the look. You should touch up your hair every 8 to 10 weeks.
How long should you wait to relax your hair after texturizing it?
After texturizing it, you should wait about 2 to 3 weeks to relax your hair. That is because you would not want to overprocess your hair as it can harm it.