Starting a Business In Ghana as a Foreigner in 2021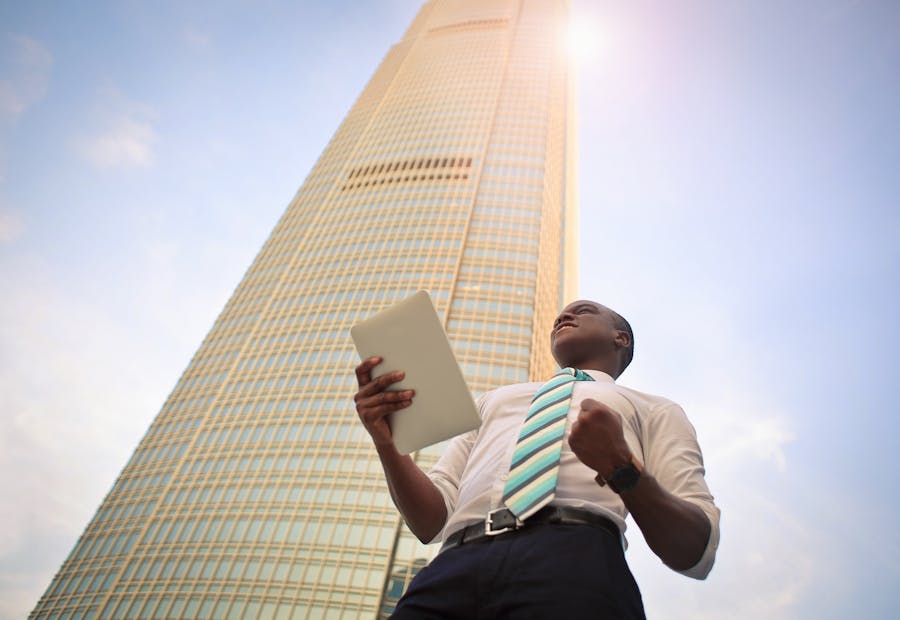 Ghana notably has an advantage in political stability over many African nations, which drives the economy for more growth. As an illustration, since the economy is blossoming, more people are buying into the idea of setting up profitable businesses. Thankfully, the Ghana Investment Promotion Center (GIPC) has developed a friendly business environment for both local and foreign investors. Ghana also has a positive competitive business environment due to the increasing number of private and public enterprises. This is a general advantage that can be leveraged upon if businesses are set up properly. On this note, we have created on detailed outline on everything you need to know to start up a business in Ghana for both locals and foreigners.
How Do I Start a Business in Ghana? 
Before taking the first step to starting a business in Ghana, it's vital to keep in mind the. activities reserved for Ghanaians—to avoid wasting time and money.
Activities Reserved for Ghanaians
A non-Ghanaian is not permitted to engage in the following businesses as they are reserved only for Ghanaians;
1. Sale of Goods or provision of services in a market, petty trading or hawking or selling of goods in a stall at any place;
2. The operation of taxi or car hire service in an enterprise that has a fleet of less than twenty-five vehicles
3. The operation of a beauty salon or barber's shop;
4. The printing of recharge scratch cards for the use of subscribers of telecommunication services
5. Production of exercise books and other basic stationery
6. Retail of finished pharmaceutical products;
7. Production supply and retail of sachet water; and
8. All aspects of pool betting business and lotteries except football pool
Now that you are aware of what you can and can't sell, the next step is to proceed with the actual startup process, it's important to lay down all the intellectual steps appropriately. This will help you avoid common mistakes encountered when setting up a business. Below are some of the things you need to draft out before officiating your business/company in Ghana.
Get a Business Idea
Having a business idea is the first step to setting up a business. It's important to select one you're comfortable with or you generally love, to help you persevere even in tough times. Equally important, selecting a business idea should be dependent on a particular business area and the need of the consumers in that region.  
Conduct Research
Creating a business plan is an important aspect of setting up a business; but a preceding step involves making researches. At the beginning phase, more time should be given to your researches than actually creating a business plan. You need to examine your market properly, and the products you intend to sell/services you want to render. As a matter of fact, your competition should also be examined. This will help you familiarize with your business more and help you identify the possible advantages and disadvantages of the business. You can leverage off the mistakes and successes of your competition and turn them to your strengths. Making researches involves talking to your consumer market, multiple business owners, or reading up business related articles. 
Narrow Down Your Objectives
Your business plan should narrow down to your objectives/goals. This should focus on what you plan to achieve in a few years. If you desire to expand your business in the future, this should properly be identified. Since business plans come in different forms, narrowing down to specific objectives brings you closer to achieving your goals. This should also be in line with whether you plan to fund the business personally, or attract investors. 
Build Your Company Profile
Creating a company profile is the latter stage of narrowing down your objectives. No matter how small your business is, a company profile brings out the uniqueness of your business. It also distinctively identifies what you have to offer and attracts customers and investors. For a business plan, a company profile is the first thing that is written as it identifies what solutions your business would bring.
Create a Marketing Plan
A marketing plan is a section of business planning that helps business owners strategically and financially accomplish their objectives. Whether you want to sell new products or render new services, you would need a marketing plan. For the expansion of businesses into more areas, and implementing new features, a marketing plan helps you categorize the areas that needs more focus. Creating a marketing plan goes alongside writing down the methodologies you want to take towards achieving your objectives. 
Make a Budget
A business budget is an estimate of the potential expenses a business would encounter. This is an essential step to help business owners avoid unexpectedly exhausting their money, or spending too much in the wrong areas. Every area should be properly considered, starting from registration costs to obtaining a property and buying manufactured products. Funding should also be allocated to unexpected costs, to avoid falling short in circumstances. It is advised to hike the prices on your list instead of writing their actual values to stay on the safe side. 
Create a Business Plan
After taking the above listed steps, the next phase entails creating a business plan. Your business plan should have an executive summary of your business, which is a brief summary of the objectives of your business, made with its potential viewers in mind. Potential views could be a bank when requesting for a loan or an investors. Your business plan should also contain the description of your company, its products and/or services, and a proper outline of your marketing plan. A market analysis should be included to give a detailed outline of your target market and your competition. Organizational structure and management should also be included, alongside the financial goals of your company as it expands.
Steps Involved in Business Registration in Ghana 
After creating a detailed business plan, taking your business through registration processes is the next phase. Below are the essential business registration steps:
Search for the Availability of Your Business Name
The name of your business is as important as the business itself. To avid anyone using your preferred business name before you do, it's important to register it as soon as possible. You can search for the availability of your business name at the Registrar General's Department (RGD) in Ghana, after which it is reserved for a maximum period of 30 days. After paying the required fees and sorting out the paperwork, the processing starts. It's important to note that your preferred business name must not be too similar to existing names, and must conform to existing trademarks. This is to avoid rejections peradventure the name doesn't meet certain regulatory standards. A secretary and at least two of the startup directors are to be present during the registration, of which one must be residing in Ghana. The application forms, Forms 3 and 4, would be provided after payments have been made for adequate filling.
Attaining Taxpayer Identification Number (TIN)
An important aspect of business registration in Ghana is obtaining the Taxpayer Identification Number (TIN) for the company's directors, secretary and shareholders. The can be gotten at any Ghana Revenue Authority or the Registrar General's Department (RGD) with a copy of your national identification card.  
Obtain the Incorporation Certificate
In order to obtain the incorporation certificate, all documents given at the RGD should be properly filled, especially the form 4 which is to be certified by the Commissioner of Oaths. All other forms are to be duly signed by the secretary, directors and shareholder. All fees are to be paid and these forms submitted to the RGD. Note that the incorporation and filling fees are to be paid when submitting the completed business registration forms. 
Obtain Registration Certificates
Collection of registration certificates takes 2 weeks after submitting the forms to the RGD, which includes the certificate of incorporation, certificate of commencement, forms 3 and 4, and company regulations . These documents show that your company exists and is functional in a specified region of Ghana. It will contain all the company's information, and this will allow you conveniently use the documents for business transactions, such as bank transactions.
Register with Ghana Revenue Authority (GRA)
It is essential for all businesses to register with the Ghana Revenue Authority (GRA) for tax, rebate and exemption purposes. Here are some tax exemptions offered by the Ghanaian government in some sectors of the economy.
Exemptions 
Currency (Ghanaian Cedis)
Invoice value up to US$100,000
1,500
Invoice value up to $250,000
2,700
Invoice value up to $500,000
4,000
Invoice value up to $750,000
6,800
Invoice value up to $1,000,000
8,100
Invoice value up to $1,500,000
9,500
Invoice value up to $2,000,000
13,500
Invoice value greater than $2,000,000
20,300
Get a Business Permit/License 
You can apply for a business operating permit at the Metropolitan Authority or District Assembly. The fees to be paid and the documents needed for the application are strictly dependent on the nature of the business. Hence, it is advised to carry along your business registration documents when going for registration. Upon entry, you would be required to purchase some essential forms at the cash office. After filling these forms, submission is to be made at the head office, and to the Revenue Mobilization Officer (RVO). After your application has been processed within 5 working days, a team made up of the finance, engineering and environmental health department would inspect your company's environment. Appropriate feedback would be given by the inspectors to the Assembly and once approval has been finalized, the business permit is issued at a fixed fee. 
Registering for Social Security
Registering for social security will require drafting out a list of your employees, their salaries and social security numbers. You would also need to secure an appointment with the Social Security National Insurance Trust (SSNIT) office. Once approved, you would need to carry along your registration certificates such as your company's regulations, certificate of commencement, and TIN for your company's directors, secretary and shareholders. A profile of your company's directors and managers and copies of their valid identifications would also be required. On arrival, the SSNIT officer would use the information from these documents to fill out necessary forms and then the processing begins. After approval, the SSNIT will send a letter of confirmation to your company, and a certificate to acknowledge your registration.   
Obtaining an Environmental Permit
If you desire to obtain an Environmental Permit (EP), this can be gotten at the Environmental Protection Agency (EPA).
Open a Bank Account for your Company 
Opening a bank account for your business is quite simple once you've gotten all your business registration documents. You would require your company's regulations, certification of commencement, certification of incorporation, valid identifications, and TIN and passport photographs of the directors or signatories. The representatives of the company would also be required to sign some bank opening documents.
How Much Do You Need to Start a Business in Ghana?
The cost for starting a business in Ghana depends on the overall type of business. Below are the costs for starting either a fully Ghanaian-owned business, a joint venture, or a general trading enterprise.
Ghanaian owned business
Currency (Ghana Cedis)
a) Business Registration (Trading)
5,000.00
b) Business Registration (Others)
500.00
c) Renewal (Every 2 years)
300.00
d) Certified True Copy (Certificates, Letter, etc.)
200.00
e) Stamp Duty (Limited Liability Companies)
0.5% of slated capital (500 Cedis minimum slated capital) 
Joint Venture
Currency (Ghanaian Cedis)
a) Business Registration (minimum foreign equity of $200,000)  
3,000.00
b) Renewal (Every 2 years)
1,500.00
c) Certified True Copy
200.00
d) Stamp Duty
0.5% of slated capital (US$200,000.00 minimum slated capital)
Trading Enterprise
Currency (Ghanaian Cedis)
a) Business Registration (US$1,000,000 minimum foreign equity)  
13,500.00
b) Stamp Duty
0.5% of slated capital (US$1,000,000 minimum slated capital) 
c) Certified True Copy
200.00
Can a Foreigner Open a Business in Ghana? 
According to Companies Code 1963 (Act 179) set up by the Ghanaian government, foreigners can start and establish their businesses in Ghana. These laws were established by the government to boost the economy and encourage more foreign investments. Some other laws were modified to ensure a convenient process for foreign investors, such as the removal of mandatory approval from the Ghana Investment Promotion Center (GIPC) for foreigners set up their businesses. However, this is only applicable for sectors of the economy except the petroleum, mining, and free zones sectors. Also, portfolio investments require certain certifications at GIPC and approval from the Ghana Stock Exchange. 
For foreigners setting up businesses in the mining and petroleum sectors, the Ministry of Mines and Energy and the Minerals Commission in Ghana are responsible for handling the certification and approval. For investments in the Free Zones sector, the Ghana Free Zones Board is responsible for approval, while the banking and financial sector is handled by sector-specific laws. 
At the present time, foreigners are restricted to doing particular businesses as a result of a number of businesses reserved for Ghanaians only. Some of these businesses include petty trading of items such as recharge cards, stationery and all other similar small businesses. Selling goods in a market, and rendering small-scale services are reserved for strictly Ghanaians, in order to provide small-scale lucrative options for its citizens.  
Irrespective of the convenience foreigners have in setting up businesses in some sectors, the following procedures need to be followed accordingly: Foreigners must acquire a Taxpayer Identification Number (TIN) from either the Registrar General's Department (RGD) or the Ghana Revenue Authority with a copy of their identification cards. This process should take about two days before proceeding to register the business name. After the availability of the business name has been confirmed, the certificate of incorporation can be obtained. 
Below are the costs associated with business registration for foreign investments.
Foreign Investments
Currency (Ghanaian Cedis)
a) Stamp Duty
0.5% of slated capital (US$500,000 minimum slated capital)
b) Business Registration (US$500,000 minimum foreign equity)
6,800.00
c) Renewal (Every 2 years)
1,500.00
d) Certified True Copy (Certificates, Letters, etc.)
200.00
All foreign companies already registered with the Ghana investment Promotion Center (GIPC) with a valid quota and available spaces are eligible for automatic quota, otherwise known as a work permit in quota. A maximum of four spaces is given to a company and any space can become empty when an employee no longer resides in Ghana. The automatic quota granted is dependent on the amount of money the company has already invested and is not necessarily renewable.  If a company has used up its available automatic quota spaces, a letter of support known as discretionary quota can be requested from GIPC, and when granted, the company can use it to request for a work permit from the Ghana Immigration Service. Below are the costs associated with obtaining automatic quota and short-term work permits.
Quota/Work Permits
Currency (Ghanaian Cedis)
a) Automatic Quota
1,500.00 
b) Replacement of Automatic Quota
1,500.00
c) Substitution of Quota Permits (Automatic & Short Term Permits)
500.00
d) Short-term Work Permit (1 year and below)
6,800.00
e) Short-term Work Permit (2-3 years)
9,500.00
f) Short-term Work Permit (4-5 years)
13,500.00
Foreigners that would like to do Technology Transfer from a company outside Ghana, referred to as a Transferor, to a company inside Ghana, referred to as a Transferee, would need to know the laws associated with Technology Transfer. The Technology Transfer Agreements generally occur between the transferee and transferor, and must go along with The Ghana Investment Promotion Center Act, 2013 (Act 865) and The Technology Transfer Regulations, 1992. Afterwards, the agreement must be verified by the GIPC. Below is a list of costs for Technology Transfer in Ghana.
Technology Transfers 
(Application lasts 10 years)
(Renewals lasts 5 years)
GHC (per annum)
Processing fee 
2,700
Transfer value up to $500,000
6,800
Transfer value up to $750,000
13,500
Transfer value up to $1,000,000
20,300
Transfer value up to $1,500,000
27,000
Transfer value up to $2,000,000
40,500
Transfer value above $2,500,000
54,000
Does Ghana Allow Dual Citizenship? 
Ghana allows dual citizenship with countries that notably accept dual citizenship. However, dual citizenship may not be allowed for some host countries, which is why it is essential to confirm from host countries before proceeding with application processes. Dual citizenship, in general, is beneficial to business owners or foreign investors, as it helps them establish their businesses in either of the countries without the need for work or residence permits. Dual citizenship also provides the advantage of owning passports, properties or lands in either countries. Staying for long periods of time in both of the countries is now made extra convenient.    
There are certain requirements for the qualification of dual citizenship which must be followed accordingly. Citizens of Ghana who are also citizens of a foreign country must present their Ghanaian passport as proof of Ghanaian citizenship, while their foreign passport and neutralization certification serves as evidence of their citizenship of the foreign country. Four passport photographs are also to be provided with the applicant's name written boldly on the back. 
Citizens of a foreign country that qualify for the citizenship of Ghana through decent must provide their Ghanaian parents' current passport. Meanwhile, their personal passport and birth certificate would serve as evidence of citizenship of the foreign country. Four passport photographs are also needed with the individual's name written boldly on the back. All applicants are to provide their names, residential telephone number, postal address, and telephone numbers of two close contacts living in Ghana.
To proceed to the application process of dual citizenship in Ghana, you would need an application for registration addressed to the Hon. Minister for the interior, and a dual citizenship Form 10 application. This can be purchased at the Ministry of Interior or any Diplomatic Missions in the individual's resident country. Copies of the bio-data page on the individual's Ghanaian passport or foreign passport must be provided, alongside the above listed requirements such as four passport photographs, and the certificate of neutralization from the foreign country. The dual citizenship application Form 10 costs GHC 500. 00, while the processing fee costs GHC 100.00. For all local applicants, the processing fee is to be paid after the process is completed. 
Submission of application is to be done in person, with the original application receipt attached to these listed documents. The time frame for processing takes about six (6) to twelve (12) months, after which the individual receives his/her dual citizenship certification and a dual citizenship identification card. If the application does not meet the requirements, it will be dismissed and the individual would have to begin the process again.
The Ghanaian government warns that dual citizenship holders cannot:
Use their passports interchangeably, but must present their dual citizenship identification card with a specific passport of choice when traveling. Violation may attract certain penalties or imprisonment. 
Hold offices such as Chief Justice, High Commissioner, any rank in the Army, any public office, and etcetera.
In conclusion, following the above listed steps would help you avoid common mistakes when starting a business, and more effort can be put into the success of your establishment.