How To Maintain Your Wig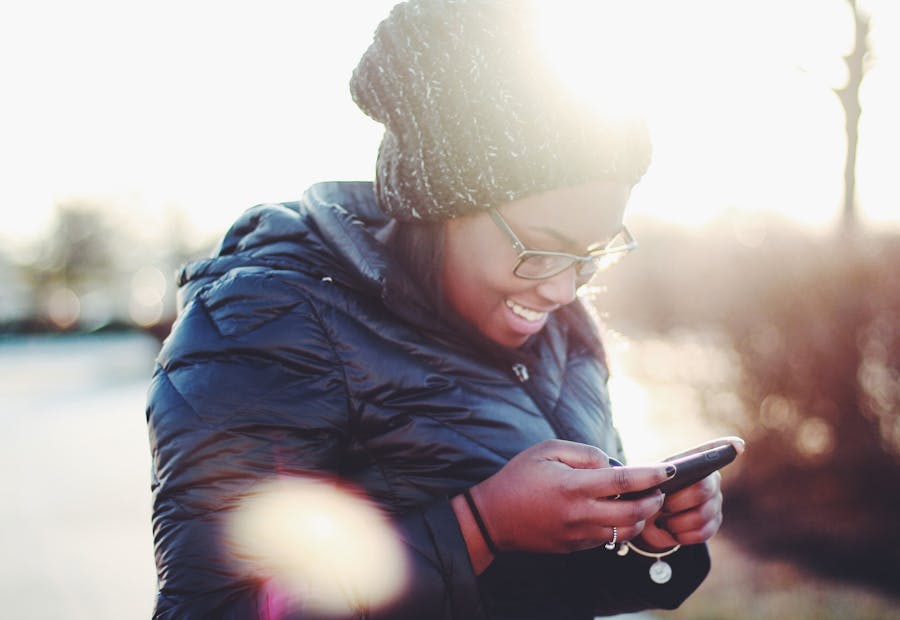 A lady cares so much about her hair's appearance because it is her glory. Even a woman's hair can tell much about who she is. The days of using conditioner, shampoo, and frequent touch-ups are over. Wigs are now a common option for women seeking the desired look. Regarding upkeep and durability, that relies on the kind of wig you're working with and your maintenance practices.
Human hair wigs are more durable than synthetic ones. A high-quality wig can last for months or even years with the proper upkeep. A human hair wig can last over a year with proper care, whereas synthetic wigs can endure for up to six months. Also, while you may rinse and condition your wigs to keep them looking and feeling good, hair stylists suggest doing so to ensure the wigs last the longest possible.
Your wig will continue to look brand-new if you take adequate care. Most ladies prefer to have multiple wigs since it gives them more options for styling and more time for cleaning and drying. Variables, including humidity and air quality, influence the frequency of washing. Follow the manufacturer's instructions or the straightforward guidelines shown below that are appropriate for your kind of wig to properly care for your wig.
A wig enthusiast suggests the following quick fixes to maintain your human hair and synthetic wigs so they last as long as they should:
1.    Don't Use The Same Wig Everyday.
To begin with, you must adhere to this guideline when caring for your human hair wig. Your wig can quickly lose its shine if you wear it every day. This is a result of the fact that they are more brittle than synthetic wigs. Your human hair wig's threads will begin to tear if you wear them too frequently, and excessive exposure to the elements will change the colour and general appearance of the hair.
If you frequently wear wigs, invest your money in a few extra human hair wigs that you can alternate. Brush your wig regularly to prevent tangles and keep it looking smooth and sleek. Use a wide-tooth comb or a brush specifically designed for wigs.
2.    Wash Your  wig
Wash your wig every 4-6 weeks or as needed. Fill a basin with cold water and add a drop of wig-specific shampoo. Gently swish the wig in the water, avoiding tangling or matting. Rinse the wig thoroughly with cold water and gently squeeze out excess water. Condition your wig by adding a drop of wig-specific conditioner to a basin of cold water.
Swish the wig for a minute, then rinse thoroughly with cold water. Squeeze out excess water, but do not wring or twist the wig. Allow your wig to air dry by placing it on a wig stand or a form-fitting mannequin head, and avoid exposing it to direct heat sources such as sunlight, heaters, or hair dryers.
3.    Be Cautious of Styling Products.
Avoid using styling products containing alcohol on your wig as these can dry out the fibres and cause damage. Instead, use a lightweight leave-in conditioner or a styling spray specifically designed for wigs. If you need to style your wig, use a low-heat setting on your hair dryer or styling tools, and avoid exposing it to direct heat.
Do give heatless wig styles a try. You can wear your wig up in a variety of cute ponytail, braided, or up-do styles with a little caution to avoid showing the wig line or wefts.
4.    Do Not Straighten With A Tiny Comb.
Spray water on your wig and comb it before putting it back on. To begin, always use a wide-toothed comb! Combing from the bottom up is recommended, just like with your natural hair. Small hair pieces should be carefully combed until the entire head is covered. When hair is tangled, using a small comb or brush will seriously harm the hair.
5.    Avoid Spraying Human Hair.
Don't, especially, spray human hair. Use human hair products on your wig. It tends to leave a sticky or flaky behind and won't wash off. Use only shampoo, conditioner, hair spray, and other styling products that are safe for synthetic hair. Never use oil! This makes the hair heavy and tangles it. Spray water in its place!
6.    Do Not Let Your Wigs Become Dry.
Moisturize three times per week or whenever you want to wear your wig. Make one leave-in conditioner for your close friend if you have curly or wavy hair. Use serum on your wig for straight, bouncy hair. Applying a proper moisturizer, softly, smoothly, and fully massage the strands of your wig. It undoubtedly keeps your hair looking bright and untangled while holding the curls or waves in place, if any.
7.    Knowledge of Wig Lifespan
It is expedient to be aware of how long a wig will last. Before needing to be renewed, a short wig (off the shoulders) will last at least nine to twelve months, and a long wig (touching the shoulders or longer) would last three to six.
8.    Never Store Your Wig Anyhow.
After use, hang your wig on a wig stand to prevent tangling. One aspect of taking care of your human hair wig is how you store it. In addition to shampooing, conditioning, and styling your wig, maintaining it also involves how you store it when it's not being worn. Your wig needs to be kept out of any heat source. Please don't keep your wig in plastic for an extended period because the off-gassing will make it smell unpleasant.
The dust can be contained in a shoebox or other cloth-lined container. Additionally, you should avoid storing your wig in a damp environment because doing so can reduce lifespan. Store your wig properly when you're not wearing it. Place it on a wig stand or a form-fitting mannequin head, and cover it with a wig cap or a plastic bag.
9.    Regular Brushing Of Hair
Regularly brush your wig. For synthetic wigs, frequent brushing is beneficial and will extend their lifespan. Start brushing at the ends of long wigs and work your way up. Don't rip through wigs with the brush if tangled or knotted; be patient with them. You shouldn't brush your damp wig.
10.  Avoid Washing Your Wig Frequently.
Your human and synthetic hair wig's lifespan is shortened and is damaged if you wash it frequently. Use shampoo twice a year to keep wigs healthy; however, every other time, simply cold wash your wig by running tepid water through it, adding conditioner, and then rinsing with cold water. During the period when washing the wig, remember to be gentle.
Furthermore, avoid washing your human hair wig in boiling water! It might harm the weave. If you want to shampoo instead, use lukewarm water.
11.  Avoid Overheating Your Wig.
Overheating wigs while using heating tools to style hair is one of the worst errors many people make. It's a complete no-no. If you style or heat your human hair wig every day, it won't last as long, but if you must, use a heat protectant.Additionally, ensure your human hair wig is wearing a low heat setting on your hairdryer, hair curler, or even straightening equipment.
Always keep these hair straighteners far from the wig's roots. Your human hair wig will work better if you always choose a heat-free/cold style. Without caps. Synthetic wigs will suffer significant damage from the heat from hair dryers, flat irons, and curling irons. Be careful around fireplaces, grills, stoves, and ovens as well.
12.  Trim Fragile Ends And Handle Them With Care.
 It is suggested by hair stylists that you occasionally cut the dry or fragile ends of your wig. A human hair wig requires maintenance because it is a long-term investment. Do handle your lace-front wig with care. Your wig's lace area is its most delicate component and is easily bent, frayed, or harmed.
13.  Use Only High-quality Products.
Use high-quality, preferably organic, substitutes instead. You invest your hard-earned cash in the top human hair wig or synthetic hair to bring home. So why economize on the items you purchase to wash them? Purchase high-quality shampoo and conditioner whenever you want to wash your human hair wig. Not all shampoos and conditioners function in the same way.
You can speak with a qualified hair stylist and inquire about the best cleaning agents for wigs. It is a good idea to get shampoos and conditioners made expressly for use with human hair wigs or synthetic wigs.
14.  Don't Neglect Your Hair.
It would be best to keep your scalp healthy and your hair clean. You can stop residues, oils, and grease from getting into your wig by maintaining a healthy scalp. Plus, your wig will feel more comfortable with a healthy scalp.
15.  Put On A Clean Wig Cap
The majority of us, let's face it, wear the same wig hat two or three times before cleaning it. Wig caps are a barrier between our hair and the wig, although we might believe they are clean. This means that even after one use, they pick up dirt, which may then migrate to your wig. Therefore, wearing a clean wig hat promotes good hygiene and keeps your wig looking cleaner.
By doing this, you'll need to clean your wig less frequently, extending its life.
16.  Do Not Sleep In Your Wig.
The nicest thing about wigs is that you can take them off before bed, so why would you want to sleep in your wig? Typically, the hair becomes tangled while sleeping and loses oil due to the mattress. Your wig may appear drab and untidy as a result. To extend the life of your wig, try to avoid sleeping with it. Sticking to this advice will keep your hair nourished, hydrated, and strong if you use wigs more than once a week.
FAQs
1.   What is a full lace wig?
Full-lace wigs are not just for people with hair loss. A full lace headpiece is made with a transparent lace base that covers the whole head, unlike a front lace wig. Individual hair strands are then stitched into the lace once sewn into the top of the wig cap.
2.   Which is preferable, front or full lace?
In contrast to lace front wigs, full lace wigs feature a base entirely constructed of lace. As a result of its ability to be worn in many hairstyles, full lace wigs are more adjustable than lace front wigs. Due to this, lace front wigs are more expensive than full lace wigs.
3.   What Are Full Lace Wigs Without Glue?
 To keep the wig from sliding around, the Glueless Full Lace Wig has a comb on top of the cap, two side hair clips at each temple to keep the lace from rolling back, and an elastic strap at the neckline to ensure the right fit.
4.   What is the lifespan of lace front wigs?
Depending on maintenance and how frequently you wear it, human hair lace wigs can last anywhere from three to six months. Virgin hair lace wigs often last six months to a year, depending on use and care.
5.   How is lace wig glue removed?
When you want to remove a lace glue, begin by getting a q-tip, makeup applicator or a small brush, if you don't have a makeup applicator. Use the q-tip, makeup applicator, or small brush to wipe solvent or alcohol over the front and back hairlines of the wig. Pull slowly while applying extra solvent to the sticky places. Continue repeating this until you feel the wig's hold loosening enough for you to be able to peel it out of the skin.
Conclusion
Wigs are a fun method to change your hair's length, colour, and style while transitioning to natural hair, covering up, thinning, or protecting damaged hair. Also, you may not always have the time and money to change your hairstyle. In these periods, a wig is your best friend. The dos and don'ts mentioned above will assist you in caring for your wig so that it lasts long.