How To Care For Your Skin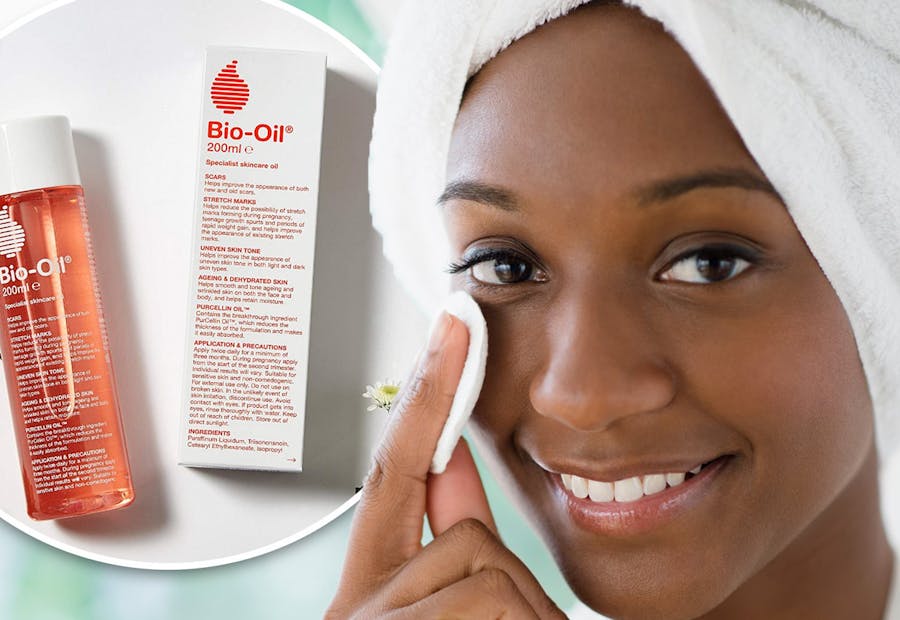 Keeping the skin bright and clear requires establishing a good skincare routine irrespective of your skin type, whether you have oily skin, combination skin, sensitive skin, or dry skin. As much as the skin type is important in considering a good skincare routine, you should not neglect the skin tone. Black skin contains more melanin than lighter skin, making it more susceptible to skin issues like scars, dryness, and hyperpigmentation.
To maintain healthy and stunning black skin, women of color must adopt a dedicated skincare regimen. This article will highlight how to care for your skin   black women:
Cleanse Your Face Gently
Cleansing is the first step in every skincare regimen. To keep a healthy and glowing skin, you must wash your skin daily with a gentle cleanser to remove all make-up, skincare product residue, microbes, dead skin cells, dirt, oils, and other daily pollutants from the face. Use a gentle cleanser that does not clog the pores nor contains harsh chemicals that may strip the skin's natural barriers of natural oils.
Products with natural and soothing ingredients like aloe vera, plant oils, and green tea are highly recommended. You can use a cleanser by gently massaging the cleanser on the skin with cotton wool, then rinse it off using warm water( not hot water). Dry out the skin by patting it with a clean towel.
Moisturize The Skin
It is very important to hydrate the skin at all times, regardless of the skin type. Using the right moisturizer for your skin type can help maintain its balance. Moisturizing your face helps to protect the skin barriers. Moisturizers that contain hyaluronic acid, ceramides, glycerine, and natural oil are highly recommended for black women. These ingredients would help retain enough moisture in the skin.
Avoid moisturizers with fragrances as these can irritate some people's skin. It is advisable to apply moisturizer to your skin within a few minutes after stepping out of the shower.
Apply Sunscreen
Gone are the days when black women did not see the need to include sunscreen in their skincare routine. Melanin skin tones are not sun-resistant; hence SPF is a must regardless of your skin tone. Never step out of the sun without applying sunscreen. These would help prevent the skin from rapid aging, hyperpigmentation, and skin cancer.
Excessive sun exposure can also cause dark spots to develop on black skin. Gel-based or aloe-based sunscreen with at least SPF 30 and PA++ (minimum) rating is highly recommended since they blend seamlessly with dark tone skins. Always reapply the sunscreen every couple of hours or as directed on the product.
Drink Enough Water Daily
Staying hydrated is an essential skin care tip for healthy and glowing skin. The ideal amount of water required for the body is 8 glasses daily. When the body is hydrated, toxins are flushed out, giving you healthier skin. People who drink large amounts of water are less likely to suffer from scars, wrinkles, and soft lines and show signs of aging.
Drinking enough water helps skin care products work perfectly on the skin. It also helps the individual combat various skin issues such as eczema, psoriasis, pimples, and many others.
Eating A Healthy Diet
A healthy and balanced diet is also an essential skin care tip for healthy and glowing skin. Good skin care starts on the inside. The skin needs a balanced diet with nutrients in the right proportion for its glow. Diets should include vegetables, fresh fruits, whole grains, lean protein sources such as eggs, fish, and tofu, and healthy fats including nuts, avocado, and olive oil.
Avoid the intake of processed and canned foods. Limit the intake of alcohol and surgery food as it can cause certain skin conditions such as psoriasis. Not checking one's diet can also cause skin conditions like pimples and acne.
Exfoliate The Skin
Exfoliating is also an essential skincare regimen for healthy and glowing skin. Exfoliating can be done by making small circular motions using the fingers to apply an exfoliating scrub.  Avoid vigorous rubbing of the skin as it can cause redness and inflammation. Exfoliating helps remove dead skin cells to promote cell regeneration and improve skin texture.
Not only does exfoliating remove dead skin, but it also increases skin radiance, clarity, and youthfulness. The use of natural exfoliating products such as honey and sugar scrub is highly recommended, especially for sensitive skins. However, you can only exfoliate once a week because over-exfoliating can damage the natural barriers and lead to skin irritation.
Avoid Touching The Face
Touching and popping pimples feel good as if they bring some relief but hurt the skin. Touching the face, especially with dirty fingers, spreads infections and scarring to other areas of the face and aggravates the skin conditions. It also delays the natural healing process of scars on the face; once it dries up, it may leave a dark spot.
To avoid touching the face, use acne patches. Acne patches are hydrocolloid bandages that blend with the skin and heal acne and pimples.
Use Non-comedogenic Products
Non- comedogenic products are products that are safe for acne-prone skin. Black women need to include these products in their skincare regimen. These products are specifically designed to not clog the pores and allow the skin to breathe and remain hydrated. Avoid using comedogenic products such as lanolin, beeswax, mango butter, talc, PEG, and many others.
Treatment Of Acne
Acne is a skin condition that can mess badly with your glow. It usually occurs on the face, forehead, chest, shoulders, and sometimes upper back. Most of these body parts mentioned are clearly visible and can affect your self-esteem and confidence in the long run. Adopting a gentle daily skincare routine is the solution to preventing or treating acne.
The early treatment of acne can prevent the skin condition from worsening and the formation of dark spots on the skin. Avoid using scented laundry detergent and skin products with heavy perfumes as it may cause skin irritation for certain people.