How To Buy A Fitting Bra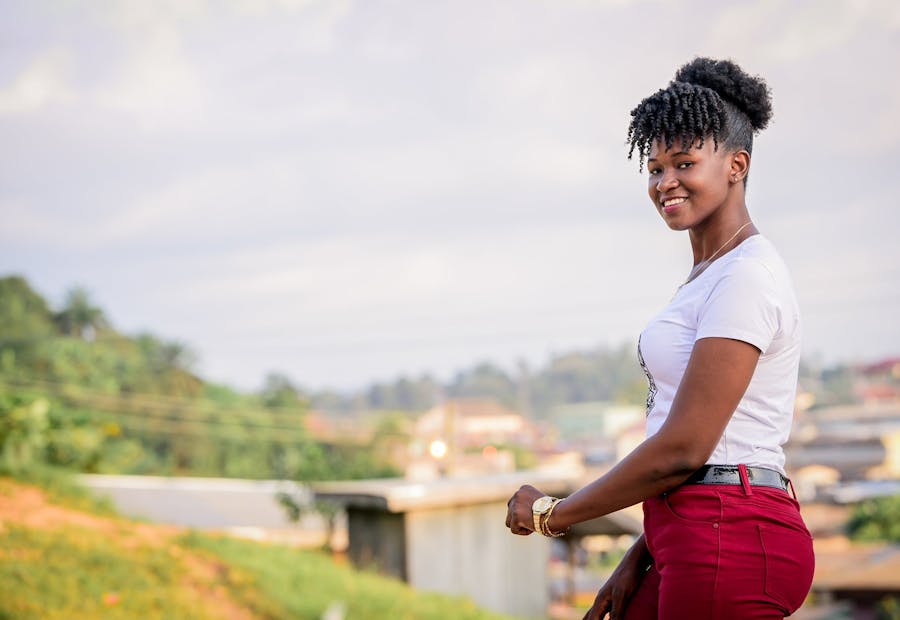 Buying bras and wearing them both lie somewhere on the emotional spectrum between being utterly depressing and completely traumatic for many people. Many women are sporting unpleasant bras that irritate their skin, slide off their shoulders, and cause awkward spills. They then pull them off as soon as they get home. A lot of this can be attributed to the lingerie aisle.
If you don't know how to choose the best bra for you or even the appropriate bra size, you won't be able to find one. Simply put, women aren't receiving the help they require to obtain that support. This article presents to you how to find a fitting bra based on recommendations from stylists and specialists in bra fitting.This is to make sure that you get the most out of this experience.
Also provided is a thorough breakdown of the factors you should consider when purchasing a bra. Women of all ages and sizes can benefit from this counsel, which ranges from breaking down bra components to identifying warning signs when your bra is too big or small. It's not meant to be dramatic! But a life spent in uncomfortable bras is no life.
If you've already found the bra of your dreams, you know just how transformative this basic undergarment can be. Because, let's face it, the wrong bra can ruin an outfit and your entire day. So read on and have a good bra day!
1.    Identify Your Bra Size And Your Sister's Size.
First and foremost, it's crucial to know the proper bra size. There is a lot of variety in how bras of the same size will fit from brand to brand, even from one style to another. It is just like with other notoriously difficult-to-shop-for items like jeans. Because of this, doctors advise that women be aware of their actual size and sister sizes. If a bra is too small for you with a particular brand, it might fit your sister's size in another brand.
Knowing your sister's size helps you to account for size variations between brands. If finding clothing in your "actual size" is difficult, it is also a useful resource. Sister sizing will work best for people with smaller bands and large cup sizes or larger bands and smaller cup sizes. You may appear drooping if your bra is too loose.
Similarly, wearing a tight bra can harm your breast tissues, produce excruciating pain, or result in skin rashes. If your bra feels uncomfortable or doesn't fit properly, wear the incorrect size.
2.    Get Fitted Every Six Months
Women rarely wear the same bra size for their whole lives. Their bodies change, and they acquire or lose fullness in their boobs as they go through life. Your weight may fluctuate occasionally. This is why getting a bra fitting every six months is always recommended.
Bra shapes can be compared to denim styles. Just as people wear different sizes of jeans, so too do different cup shapes.
Before switching styles, it would be worthwhile to seek advice from a professional. You might need to move up a cup in padded bras because they provide more volume, but your breast shape will ultimately determine this, so it's best to consult the person who will fit you.
3.    The Support Mostly Comes From The Band.
Although the bra cups keep the breasts in place, the band provides around 90% of the actual support strapless bras exist for this reason. Therefore, even though the straps may support your bust, their true purpose is to help keep your cup flat with your body and shape your breast. In fact, according to a bra expert, if your band and cup are both well-fitting, you should be able to walk a few steps while taking off your straps.
4.    If Your Breasts Are Two Different Sizes, Round up.
Having one breast larger than the other is very natural and frequent. Lingerie experts advise that fitting to the larger breast if the difference is great enough to make bra shopping even more difficult than it currently is. If you'd like, you can balance out the appearance by wearing a bra cutlet on the smaller breast or by purchasing a bra with detachable pads and pulling the larger ones out.
5.    Close-fitting, Not Suffocating Or Loose.
When you've got the right band size, you should be able to fit your finger between your back and the strap with only about an inch of stretch. Your band is too small if the underwire squeezes or digs into your breast tissue. But looser is not better when it comes to supporting. Lingerie experts note that most people think loose means more comfort, but that doesn't work for bras.
Remember that the band accomplishes most of the holding-up of the breasts, so a loose band that rides up between your shoulder blades will not provide the support you need and will leave you less comfortable in the long run. They suggest wearing your bra on the loosest hook so that when it starts to feel worn out, you may use the second and third hooks for more grip.
This will help keep your band fitting as well as possible for as long as possible.
6.    Use The Fit Test Equation To Determine Your Band And Cup Size.
The bra cup size is represented by the letters AA-M, and band size is combined to determine your bra size, numbered 28-44. It would be prudent for you to visit a boutique for a professional bra fitting. You never know what a bra specialist will reveal like you've been wearing the wrong size your entire adult life. Using some tape, you may also measure yourself at home.
You'll need two measures at home. One around your back and under your bust for your band size and the other over your nipples. After that, you'll take the difference out. For instance, if your bust is 35 inches and your under-bust or rib cage is 32 inches, you are a 32C because 35 minus 32 equals 3, and the letter C in the alphabet represents the number 3.
7.    What It means If bra straps dig into your shoulders
You might need to pull the straps taut to keep your breasts in check if they protrude past the cup's edges and add a lot of extra weight to them. In either case, bigger cups help your shoulders. If your band is too loose, your straps may cut into your shoulders because they carry all the weight. Examine your reflection and look behind you.
Your strap is too big or too stretched out to function properly if your straps are pulled up so tightly that they are tugging them down.
8.    Full Bust, Full Figure, And Plus-size Mean Different Things.
The most popular sizes for women usually are between 32DDD and 34G (32E and 34F in UK bra sizing). Research conducted by lingerie retailers reveal that larger-sizing bras from more manufacturers are available.These are commonly referred to as plus-size, full-breast, or full-figure bras. All of these have slightly different meanings
Full-bust women are those with a small band and a large cup size. This includes band sizes of 36 or smaller and cup sizes of DD or greater. Full breast sizes come in sizes 28G, 30F, 32E, and 34H, among others. Bras in the plus size category have a band size of 38 or beyond. The full figure, on the other hand, includes sizes DD+ with a band of 38 or bigger.
All plus-size bras are full-figure. However, not all full-figure bras are plus-size. A 40B would be only plus size, whereas a 38F would be full figure and plus size.
9.    Different Bra Styles And Materials Serve Different Purposes.
Your bra selections should ideally match your clothing. You need clothing that can take you from day to night while yet being adaptable. Additionally, having several bras can prevent you from wearing one too quickly. Most bra specialists agree that everyone ought to own, at the very least a sports bra that reduces bounce during physical activities without impairing performance.
Two traditional-style bras, such as a smooth T-shirt bra in your skin tone or in black, would cover about 70 to 80 percent of your wardrobe. For high-impact exercises like running versus yoga or Pilates, you might desire different bras with different levels of support. Also, if you frequently exercise, you'll need several so you won't have to wash them every time.)
For tops with unique necklines and formal occasions, a convertible bra that can be strapless, racerback, halter, or crisscross is recommended. You can wear a bralette or non-underwire bra while traveling or relaxing to achieve the greatest fit. Just make sure the straps are adjustable.
Lingerie experts recommend that a bra's fabric and technology should also be considered.
For this reason, it's crucial to consider a few factors when choosing a fabric. For example, what do you need that bra to do for you?
10.   Try It On!
Consider whether you can try on the bra before buying it! It is always preferable to try lingerie on before purchasing it. The sizing charts usually vary depending on the brand. So, if you're unsure what size or style of bra would fit you best, go to the brand's sizing chart instead of getting fixated on one.
11.   The Moving Test
Do you want to know where to find bras that fit you perfectly? It would be a good idea to perform the move test on that bra before you purchase it. Check your underwires to see whether they move up by extending your body. Swing your arms back and forth to feel how the side wires feel and see if you have any breast discomfort. Lastly, check to verify that your breasts are safely tucked in.
The best way to determine if the bra is the ideal fit for you or not is to perform a movement test.
12.   Learn To Avoid Minimizer Bras
Not everyone wants a bigger chest, but slim-fit bras aren't ideal if you want to make your breasts look smaller. A high-quality bra with enough lift and side support will assist in taming your chest area more than you know. Still, a minimizer bra will compress breast tissue and increase the surface area of your breasts as exactly what you don't want.
13.  Know Your Proportions
What position on your body should your breasts be concerning the rest? There are no rules in this situation because everyone's figure is unique. However, the following suggestions may be useful.
Looking straight ahead in the mirror, a good bra will keep your breasts within the frame of your torso. It should neither super push your breast together nor smush out toward your arms.
If you turn sideways and look in the mirror, a well-fitting bra should hold your breasts halfway between your shoulder and elbow crease.
14.  Replace Your Bras
According to the experts, a good, basic bra should last around a year, depending on your size, how well you take care of your bras (never toss them in the dryer), and how many you have in rotation. The bands can be prevented from stretching out too soon by washing them gently by hand, usually after three to four wears and rotating your bras, that is, not wearing the same one every day.
But no matter what you do, you'll eventually have to say goodbye, so be alert for warning signals, like the band creeping up your back. When this happens, it is an indication that it's time to get a new bra.
Conclusion
Although life is imperfect, your bra can be! When putting together a stunning outfit, picking out the appropriate bra is vital. With a well-fitted bra, you'll have a better shape, more comfort, and more self-assurance. On the other hand, a bra that is the wrong size can cause you a lot of trouble. Naturally, selecting the ideal bra is a difficult process. But with this article, shopping for your next new bra should be less stressful.