How long does a silk press last on 4c hair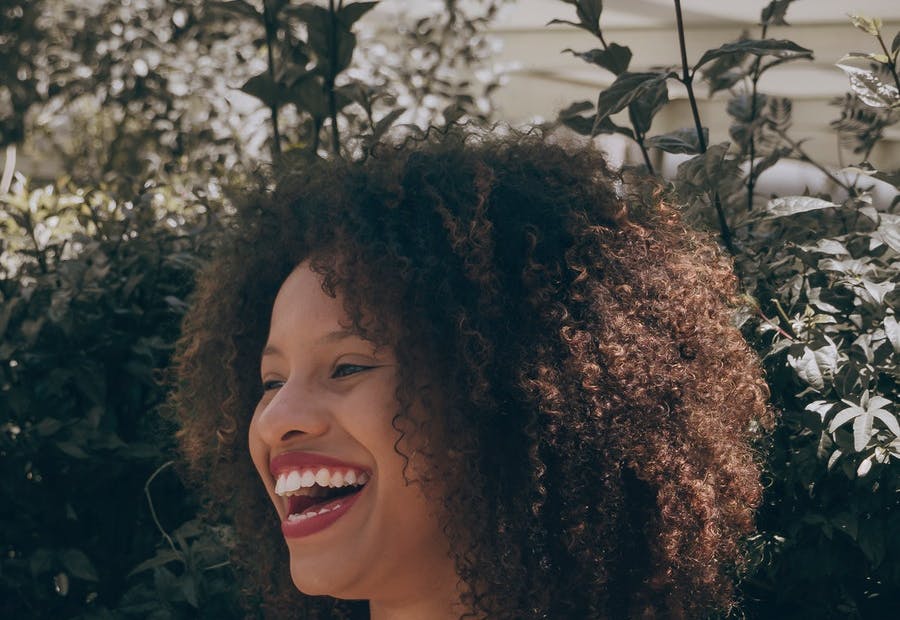 Hair straightening methods for 4C natural hair can be quite limiting. Relaxers also change the hair structure permanently. This means bye-bye to your curls. If you want to understand how long a silk press treatment lasts on 4C hair, what a silk press treatment is, and how safe it is for your natural type 4 C hair, I'm here to help.
My name is Joanna. I'm a hair, beauty, and lifestyle blogger based in Ghana. Continue reading for more information, and don't forget to follow my Facebook page, where I share more hair, beauty, and lifestyle tips.
A silk press or keratin treatment is temporary. It also causes permanent damage to your curls. If you want to temporarily straighten your hair in a chemical-free way, welcome to the silk press hair treatment. This option to straighten your curls is better than using chemicals. This treatment is usually done in a salon and gives the results of straightened hair without the chemicals or the permanency that relaxed hair commitments come with. However, you can also DIY this hairstyle at home. You should make sure that you visit a hair professional to know the health of your hair before you venture with this hairstyle.
What is a silk press treatment?
A silk press treatment is a straightening treatment used for natural kinky, coily and curly hair. Unlike the effect of harsh chemicals or keratin treatments to straighten or change the structure of hair, either for a short time or long term, a silk press treatment is a blowout followed by hair straightening that an expert stylist does on natural hair.
A silk press treatment requires hair to be washed, moisturized, smoothened, and protected against heat damage to your curl pattern. One cool thing about a silk press treatment is that it is a temporal way to switch up your look. A silk press treatment can have you rocking straight silk hair for almost a month. With this type of treatment, there is minimal heat damage and no permanent changes to your beautiful curl pattern. That means you can have your bouncing curls in good time.
How long does a silk press last on natural 4C hair?
The thing about a silk press treatment is that it does not last for a long time. On average, a silk press can last between one to two weeks on 4c hair.
How long the hairstyle lasts will depend on how well you take care of it or whenever your wash day presents itself. The style can last as long as your hair does not come into contact with water. Once that happens, the hairstyle is done. Not many people are enthused about putting their curls through heat at the risk of heat damage for a hairstyle that doesn't last long. However, for some people, it is a time to be versatile and adventurous with their hair. Of course, they want to switch their hairstyle up with the needed protection for their hair.
With proper care and maintenance, it may be possible to extend the life of the silk press for up to three weeks or more. To maximize the longevity of a silk press on 4c hair, it's essential to avoid excessive sweating, humidity, and exposure to moisture, as these can cause the hair to revert back to its natural curl pattern. Additionally, a silk or satin scarf or pillowcase can help reduce friction and prevent the hair from becoming frizzy or tangled.
Overall, the duration of a silk press on 4c hair depends on various factors, and it's important to take proper care of the hair to ensure that the style lasts as long as possible.
What to know before getting a silk press on Type 4 hair
Perhaps, this may be your first rodeo, and you may ask several questions, wondering if it is safe for your hair. Below are some things to remember before getting a silk press treatment.
1.    Avoid the heavy hair care products
Before getting a silk press treatment, avoid heavy hair care products. It's bad news for you to use oils or heavy hair products before getting a silk press. Allow your hair to breathe a little before getting a silk press. The results will prove it.
2.     Trim your ends
Get a good trim of the ends of your hair before you do a silk press treatment. Having straggly split ends of your good silky hair can inhibit the vibrance of a good silk press treatment. Also, split hair is not a good look for your natural hair. Talk about killing two birds with one stone, achieving a flawless silk press hairstyle and caring for your natural hair.
3.    Avoid water on hair
You should note that silk press treatment for your hair is a temporary treatment which will immediately reset to default settings once your hair comes into contact with water. If you have a vacation on your schedule where you plan on swimming, you should wait until after your vacation. Cover your hair with a shower cap if you want to bathe. When exercising, cover your hair with a scalp to prevent the sweat from interfering with the hairstyle. This is so that you can wear the hairstyle for as long as possible.
Does a silk press damage 4c hair?
One thing you need to consider about this hairstyle is the health of your hair. If your hair is brittle, suffers from constant breakage, and is dry and frizzy, silk press treatment is not for you. The health of your hair is a major factor in the outcome of this hairstyle. That means that if you are one heat styling process away from hair damage, do not compromise your hair for this hairstyle. Just look after your hair. Stick to professional advice to ensure your hair is healthy before a silk press treatment.
How To Do A Silk Press Treatment
Here are the steps involved in how to do a silk press treatment.
1. Shampooing And Detangling
The first step in a silk press treatment is removing any impurities, excess oil, and build-up from the scalp. You can go through this process at home or with the help of a professional stylist. You can wash your hair using a clarifying shampoo to achieve the needed results. Then, the hair needs to be deep-conditioned to hydrate and keep it sufficiently moisturised before it undergoes heat treatment.
Use a great deep-conditioner that contains hydrating oils, which will prevent your hair from becoming frizzy and prevent damage to your hair. Per the state of your hair, your stylist can either opt for the steam deep-conditioning treatment or use the cap treatment with heat from a hooded dryer. After the deep-conditioning treatment, detangling is easy, so gently detangle the hair to remove any knots with moisture still in the hair. Also, ensure that you rinse the deep-conditioning treatment well to prevent the buildup of products in your hair. Rinsing out is essential because it can interfere with the outcome of the style.
2.  Blow Drying And Heat Protectant
After the deep-conditioning and gently detangling your hair, you can then blow dry your hair. Before blow-drying, it would be prudent to apply a heat protectant to prevent any heat damage to the hair. Heat protectants create a barrier between the hair and any heat styling tool that may come into contact with your hair. Blow drying is usually done in small sections.
So, divide your hair into small sections over the head and secure them with a hair peg. Then, with a hand dryer, focus the concentrator nozzle on your hair. Then, blow dry each section with a brush until you blow-dry all the sections on your head. Make sure to style each section during the blow-drying session.  
This helps to reduce the impact the flat iron may have on your hair, thereby reducing heat damage in the long term.
3. Straighten Hair With Flat Iron
The final step is to straighten the hair with a flat iron. Here is a list of good flat irons you can use for your 4C curls. With this step, you have to work in small sections to ensure that the straightened hair is polished and has the touch of perfection. After straightening your hair, apply a lightweight serum to the hair, which will seal in hydration. The final outlook is shiny, smooth, soft and bouncy hair.
Tips To Maintain A Silk Press
To maintain a silk press hairstyle, check out these tips.
1.  Let A Hair Professional Do The Hairstyle For You
While it saves money to DIY, a hair professional has experience concerning a silk press that you probably do not have. Also, the hair stylist can reach places you cannot, for instance, the back of your hair. The hair professional can regulate heat depending on how your hair is responding. The perk of employing the services of a hair professional is that you stand a lesser risk of hair damage. Also, every part of your hair is attended to.
2. Your Hair Cannot Get Wet.
That does not mean you should not take a bath, as this advice is absurd. So, ensure you get a shower cap to protect your hair strands from moisture.
3. Keep Your Hands Out of Your Hair
If you want the silk press treatment to last as long as possible, leave your hair alone.  You may want to swing the hair every minute over your shoulder because you love the hairstyle. However, when you stroke your hair too much, you make it less silky and frizzy, which will lessen the length of this hairstyle.
4. Wrap Up During Bedtime
It is easy to mess up your silk-pressed hair when you sleep and wake up. Tossing and turning without any protection to your hair can shorten the span of the hairstyle. That is why you need to wrap up your hair before bed. Experts suggest that you cover your hair with two head wraps. The first is a weave or wig cap, and the second should be a satin scarf.
This is because wearing only one form of protection on the head is not enough and may not stay in place the entire night. Also another advantage that wrapping your hair brings is that it prevents frizz and split ends. Wrapping your hair helps to maintain moisture in your hair too. This act helps you to maintain the style for a while.
5. No Touch-ups
Sometimes, you may notice creases in your hairstyle, especially after bedtime. Your first instinct is to take a flat iron and iron out those creases so that you can have a flowing hairstyle. But that is not the way. You may be paving the way for heat damage to occur. Applying heat to your hair is risky, but constantly using the flat iron on your hair is the easiest way to damage your hair. Applying a small amount of serum is a better way to maintain your silky hair. Then wrap up your hair for some hours. When you release your hair, it will look fresh, crease-free and at less risk of damage.
FAQs
How long Does A Silk Press Treatment Last?
A silk press treatment can last for as long as three weeks. However, certain factors that can inhibit the length of a silk press should last. These factors involve exposure to humid weather conditions, sweat, or moisture. Thus, you should wear a shower cap before bathing or rap your hair with a scarf before and during exercise.
Can I Do A Silk Press At Home?
Yes, you can. The hairstyle is so simple that anyone can try it at home. However, you must be careful when DIY to prevent heat damage to your hair.
Can Silk Press Treatment Damage My Hair?
As long as you follow the recommended steps for a silk treatment, it cannot damage your hair. Always remember to apply heat protectant before using flat irons on your hair. If you are unsure about the health of your hair, see a professional for diagnosis and help before you try on this hairstyle. Again, this is not a hairstyle you want to do on your hair every time. You may end up damaging your curl pattern.
How Much Does A Silk Press Treatment Cost?
The silk press is known to be quite expensive. This reason may be due to the intentionality involved during the process to ensure that hair is not damaged. A silk press treatment falls within the price range of $55 to $150, depending on your hair professional.
What Do I Need For Silk Press On Natural Hair?
You need a brush, hair dryer, hair pegs/clips, flat iron, and a comb for a silk press. You also need a hydrating shampoo, a deep-conditioner and a heat protectant.
Conclusion
Finally, it is understandable to cringe at the mention of heat-styling tools coming into contact with your curls. This is an indication that you love your curl pattern. However, there are ways you can switch up your look with your natural hair and still maintain your curls. Silk press treatment is one of the ways that can happen.
With the above article, I hope you know what you are getting into and how to maintain a silk press treatment once you decide to get the hairstyle.