Homemade Shampoo for Natural Hair Growth – Curly, 4C, Black, African Hair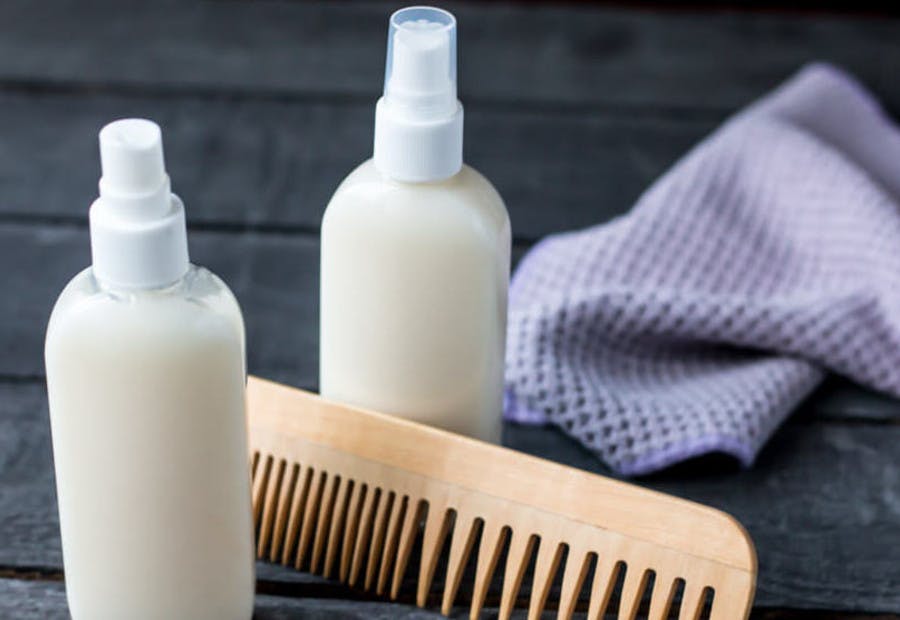 How to Make the Best Homemade Shampoo for Natural Hair Growth | 4B & 4C Hair / Black African Hair / Afro Hair / Curly Hair
Welcome back to the Jostylin blog. Hope you are doing well today. In today's blog the main topic of focus homemade shampoo for natural hair growth black african 4c hairis on How to Make a Homemade Shampoo for Natural Hair Growth on 4B & 4C Black African hair. I understand that finding the best black hair growth products that work on your hair type can be a mission for many of us ladies with with 4C natural hair. Some times we just can't find the right black hair growth products to help us maintain our beautiful curls. For this reason I am going to start a YouTube video series in March that will include lots of luscious homemade recipes for natural hair growth.
For more homemade hair growth recipes for black hair, check out my articles on: How to make a Homemade Deep Conditioner for Hair Growth & How to make a Homemade Leave In Conditioner for Natural Hair Growth.
Continue reading and don't forget to visit the hair shop by clicking the image below. You can find a range of luscious hair products to maintain and grow healthy hair.
Benefits of Homemade Shampoo for African Hair Growth
black hair come with many benefits. There is just as much fun in creating a homemade shampoo recipe as there is with other hair care recipes. Although creating shampoos can be a little bit trickier, as this requires us to experiment and understand what are the right ingredients that will not only cleanse our hair, but moisturise it at the same time.
Many people tend to gravitate towards shampoos that offer more bubbles or lather, due to the misconception that more bubbles = better cleansing. But this is far from the truth. Sometimes the bubbling effect that is found in most traditional shampoos is nothing more than a chemical reaction cause by the Sulphates that are added in. Drug store shampoos will not cleanse your hair any more effectively than a simple mixture of aloe vera and tea tree oil.
The addition of Sodium Laureth Sulphate (SLS) and other chemical ingredients in shampoos also tend to strip both your hair and scalp from the essential oils they produce, which can often result in excess itching and dandruff. I used drugstore shampoos for many years and my scalp felt like it literaly burned out. I just couldn't stop itching my scalp, and my dandruff was extreme.
Since using homemade recipes for the last two years, my scalp has been soothed and my dandruff has reduced drastically. This is why it is very important that we understand what ingredients work best for us, regardless of our hair type. Most especially those of us with African hair types, we must take our time when choosing the best natural hair products for 4c hair and the best oils for natural hair growth.
However, if you are one of those who prefer shampoos that are very soapy with lots of bubbles, you can also find more naturally derived shampoos that have been processed using the Castille method, that will be perfect for you. Due to their natural ingredients and chemical-free formulation, natural castile soaps are exceptionally mild and safe on the skin.
I have a couple of shampoos in my shop that have been created using the Castille method 'The Natural Hair Growth Shampoo' and the new shampoo soap made from organic olive oil and bay leaf. In another article I will teach you how to make both but bear in mind that this process of making soaps can be time consuming. This article will first focus more on easier homemade shampoo recipes that will effectively cleanse your hair.
Best Ingredients to Use in A Homemade Shampoo for Natural Hair Growth
When making natural hair recipes for black hair, first think about the problem your are trying to remedy. For example is your hair too dry? Is it too oily? Is your scalp peeling? Do you have dandruff? When you consider the health of your hair, it will make things easier when choosing the best ingredients for a homemade shampoo. Remember, you want to effectively cleanse your hair, as well as moisturse it.
Generally speaking, most homemade shampoos include ingredients commonly found in deep conditioners such as Aloe vera, honey, eggs, lemons, onions, mineral water and papayas.
Aloe vera is the most common ingredient to use in homemade shampoos and you will find that most of the homemade shampoo recipes I will present to you use aloe vera as its base. This is because Aloe vera has magnificent properties for hair and, therefore, is one of the best natural hair care products that we can use to wash and repair it at the same time. I will discuss more on Aloe vera in the Onion and Aloe vera shampoo recipe.
Add Only The Best Oils for Natural Hair Growth In A Homemade Shampoo
When making a homemade shampoo, opt for using only the best essential oil recipes for black hair growth. Rosemary oil, tea tree oil and nettle oil should be added to make the best oil mixture for hair growth and thickness. These oils contain a multitude of natural black hair growth vitamins.
For more information on using oils for 4c hair growth, read my other articles titled:
Adding Herbs Such As Chebe Powder to Your Homemade Shampoo For Natural Hair Growth
For more information on the best herbs for natural hair growth, read the article: Herbs for hair growth and thickness. Chebe powder is a great herb for increasing hair thickness. You can purchase the Jostylin Chebe Powder from our hair shop.
Aloe Vera Homemade Shampoo Recipe for Natural Hair Growth | 4B & 4C Hair / Black African Hair / Afro Hair / Curly Hair
As mentioned above, Aloe vera is the most essential ingredient to add in your shampoo recipe and is one of the most beneficial ingredients added to many black hair growth products. If you start to use Aloe vera regularly, you will see how your hair in a very short time is renewed completely and looks much more hydrated and dense.
It regulates the excess of sebum and fat in the scalp, making it ideal to stop the activity of the sebaceous glands that cause the hair to be greased quickly and, consequently, look caked and dirty before time.It will allow you, among other things, to combat dryness, prevent dandruff and seborrhea, look cleaner hair, avoid frizz, stimulate hair growth and prevent excessive hair loss.
It is a great natural moisturizer, because thanks to its antioxidant, vitamins and mucilage content it helps to condition the hair in depth, softens it, strengthens the hair follicles and gives it a lot of shine. By strengthening the hair follicles and having regenerative properties, it is excellent for preventing hair loss, treating alopecia and promoting hair growth.
It can effectively cleanse any dirt or bacteria out of your hair because it has antibacterial properties and is fungicidal. This means it is also beneficial in case of presenting dandruff or seborrheic dermatitis. Prevents hair aging and keeps hair fibers flexible and elastic.
There are several homemade aloe vera shampoos that you can prepare, but then we are going to show you some of the recipes that can offer you the best results when it comes to taking care of your hair and keeping it always perfect.
Homemade Shampoo Recipe for Natural Black Hair Growth – Afro Hair Loss Treatment
Adding onion to the regenerating properties of the aloe, can be an extremely potent hair loss treatment. Onion is rich in sulfur and quercetin, two components that stimulate the production of keratin and collagen, which is essential for hair to grow healthy and strong. They also favour blood circulation in the scalp which results in greater strength of the hair follicles and greater growth. Onions are rarely added to natural hair growth products because of the smell, but they are very effective.
Ingredients
1 glass of aloe vera gel It can be extracted directly from the plant or from a gel purchased at an herbalist or natural products store.
1 medium onion
2 cups of warm water
sweet almond oil
Preparation: Peel and cut the onion into medium pieces. Crush the onion to obtain a kind of juice. In the blender, add the aloe vera gel, onion and a few drops of sweet almond oil. Process all ingredients until the mixture obtained is homogeneous. Add the two cups of warn water and continue processing.
This recipe can be used once a week as a hair wash. Do not worry about the smell of onion, because when you rinse your hair it will disappear.
For more information on hair loss read my article on Afro hair loss treatment. Also you can read my article on How to Grow Natural Hair Fast.
Aloe Vera & Honey – Homemade Shampoo for Damaged Hair – 4B & 4C Hair / Black African Hair / Afro Hair / Curly Hair
Aloe vera mixed with honey is another great homemade aloe vera shampoo helps repair damaged hair and deeply hydrates it. Keep in mind that honey is a great natural moisturizer that nourishes the hair fibers from the inside and prevents them from drying out when they are exposed. In addition, it brings a lot of softness and shine to your hair.
Ingredients
1 glass of aloe vera gel
2 cups of warm water
4 large spoons of honey
Preparation: In a blender, pour the aloe vera and honey and process until they are integrated. Add two cups of warm water the mixture and continue to blend.
Wash your hair with the mixture applying it on the damp scalp and give circular massages to distribute it well by all the strands.
Let it act for about 10 or 15 minutes to repair the hair properly and then rinse with plenty of warm water. To close the hair cuticles, I recommend that the last rinse be done with cold water.
Aloe Vera Shampoo and Jojoba oil for Frizz Control On Natural Hair
Jojoba oil is an ideal oil for shampoo recipes as it helps to unblock the hair follicles, clean and moisturize the scalp, regulate excess sebum, fight frizz, among many other benefits.
Ingredients:
4 tablespoons of aloe vera gel.
4 tablespoons of jojoba oil. You can find it in herbal shops or in stores specializing in the sale of natural products.
4 tablespoons of mineral water.
Preparation: First, mix the aloe vera with the water in a bowl. Stir well. Add the jojoba oil and keep stirring until a homogeneous mixture is obtained. Use the preparation to wash your hair in the shower, perform circular massages so that the shampoo penetrates well in the roots and lets act for about 5 minutes. After that time, remove with plenty of warm water making a final rinse with cold water.
Aloe Vera and Papaya – Best Natural Homemade Shampoo for Dry hair
The following recipe can help prevent dry hair by restructuring the hair fibers and reinforce them from the inside. This ultimately results in softer, shiner and moisturized hair.
Ingredients:
1 large quality papaya
1 tablespoon of aloe vera
2 cups of warm water
5 drops of tea tree oil
one tablespoon sweet almond oil
Preparation: To make it, cut the papaya into small pieces and cut it to the texture of a puree. Add the spoonful of aloe vera to the papaya puree. Boil two cup of water and leave to cool for 5 minutes. Add the puree and 5 drops of tea tree oil. Blend both ingredients and pour in a spray bottle.
Aloe Vera, Sweet Almond Oil and Calendula Homemade Shampoo for Dry Hair
To nourish the hair in depth and provide extra hydration, mixing aloe vera with calendula is another option. And it is joined by the powerful moisturizing properties of sweet almond oil with the great humidification that the calendula provides, as well as leaving an incredible shine on the entire mane.
Ingredients:
15 g of calendula
1 small spoonful of almond oil
4 tablespoons of aloe vera gel
half cup water
Preparation: Place the calendula petals in a saucepan with water and let it boil for 15 minutes on the fire. Then strain the mixture, add the alove vera gel and almond oil, stir well until it is diluted and when cool and you can wash your hair with this homemade shampoo.
Aloe Vera, Sweet almond oil and Chamomile Homemade Shampoo for Oily Hair
Oily hair needs special care in order to reduce the excessive production of sebum on the scalp and hold off the oily aspect that characterizes it . Many times a bad choice of shampoo can end up accentuating this capillary problem. If you want is to eliminate the greasy aspect of your hair but add extra shine, this chamomile hair shampoo is perfect for you.
The ingredients you need are:
chamomile
lemon
cider vinegar
2 cups of warm water
4 tablespoons of aloe vera gel
Preparation: Prepare an infusion of chamomile with two tablespoons of it, strain it and add a few drops of lemon, 2 tablespoons of cider vinegar and 1 cup of neutral shampoo. Remove all the ingredients until you get a uniform mixture and you'll have ready this homemade shampoo to apply to your hair.