Homemade Protein Treatments for Natural Hair Growth on 4C Black African Hair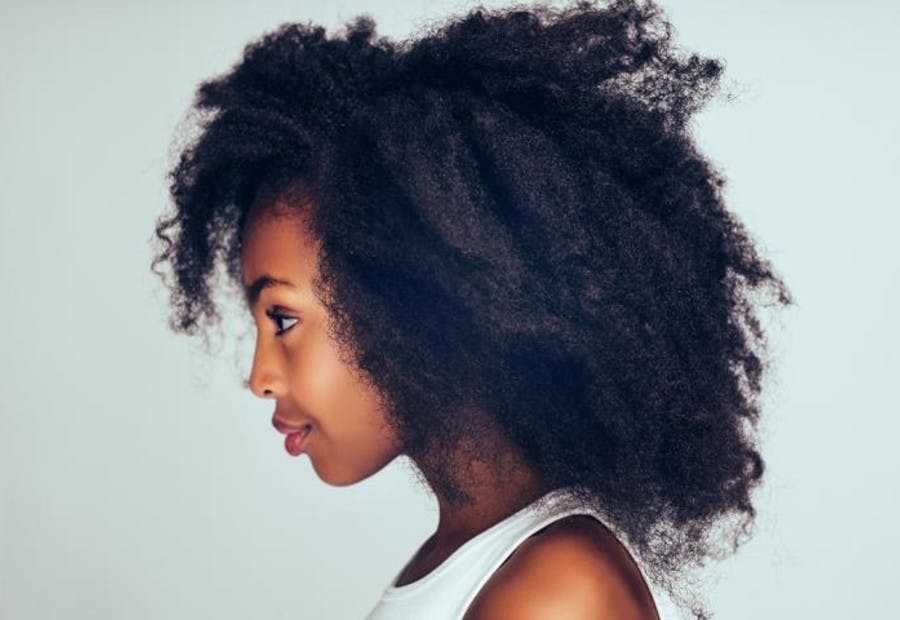 Tips & Recipes – Homemade Protein Treatments for Natural Hair Growth | 4B & 4C Hair / Black African Hair / Afro Hair / Curly Hair
A very warm welcome back to the Jostylin blog. In today's blog, I want to lightly touch on the topic of homemade protein treatments for natural black hair growth'proteins'. I know there is a lot to be said about proteins and whether your hair needs more of it or less of it. But the topic of this article will be 'What are the best homemade protein treatments for natural hair growth on black hair'. This post will address the best methods and ingredients on how to make a protein treatment for hair growth. I will write another in-depth article on using proteins for high and low porosity hair.
Continue reading to better understand what ingredients may be best for your protein treatment, why having a protein treatment is important and different homemade protein treatment recipes.
When you have finished reading this, also check out my write up on how to make a deep conditioner for natural hair growth. And, for all your hair growth queries, check out my article on How to Grow Natural Hair. Just pin the articles on your bookmarks so you can read them later.
Don't forget to visit the online natural hair shop by clicking the image below. You can find a range of luscious natural hair growth products to maintain and grow healthy hair.
What Are Proteins & What Do They Do to Hair?
Firstly, let me start by saying that hair IS protein! Along with chains of amino acids, the majority of hair is made of a protein, therefore giving hair structure and helping it grow longer and stronger. Its main function is to coat the capillary structure and contribute to the formation of the hair follicle. Therefore, a low protein diet will be reflected in weak hair with split ends.
Proteins work by penetrating both the exterior and interior of the hair shaft which aids with strengthening the hair. As they penetrate deep into the strand, they give strength to the hair and reducing any weakness caused by environmental stressors, chemical treatments etc. You can even add herbs to your protein treatments – this way they will penetrate faster into the hair. For more information on using herbs, visit the article: Ayurvedic Herbs for Natural Hair Growth.
Different Types of Proteins to Be Used in a Homemade Protein Treatment for Natural Hair Growth
Different proteins also have different effects on the hair so which one do you need? Although protein-rich products are beneficial for every hair texture, several factors determine which one to use, including the type of protein (keratin, silk, etc.), the intensity of the protein treatment, the current condition of the hair and how often it's applied. The list below explains a bit more about how different proteins act differently on your hair.
Keratin Protein
These are the most popular proteins and they keep the hair strong by mending hair strands which have been broken down by heat and chemical damage. This is the strongest of proteins that come in a form of Hydrolysed Keratin.
Wheat Proteins
These are moisturising proteins and are water soluble. strengthens hair and increases the level of moisture received into the hair.
In general, the masks that we can buy in any store or that we apply in the hairdresser to give shine and hydration to your hair usually have proteins for the most part. Therefore, if we do not want to resort to the commercial option, we can make a homemade mask for hair based on protein with various ingredients that we can easily find.
When You Need a Homemade Protein Treatment
One of the main causes why the African hair starts to lose hydration, shine and looks dry is mainly due to the lack of proteins, but this is a problem that you can solve easily with the use of any of these natural treatments with proteins for hair. In these treatments natural products that have a high percentage of proteins should be used so as to help improve capillary health.
Protein Treatment VS Hot Oil Treatments for Natural Hair Growth. Which One is Better?
In my opinion, both treatments are great for hair growth, however, heat is used in hot oil treatments to assist with hair penetration, whereas a protein treatment on the other hand, does not typically include heat.
Another major difference is the ingredients used. Hot oil treatments tend to include a blend of oils and sometimes herbs. Protein treatments can include an array of protein rich ingredients found in your kitchen. This can include anything from honey, egg, banana, lemon juice, avocado, coconut milk, coconut oil, olive oil, apple cider vinegar, mayonnaise, and more.
For more information on hot oil treatments, check out my other article on Hot Oil Treatment for Natural Hair Growth.
How Often Should You Do a Homemade Protein Treatment
So, how often should you do a protein treatment? Although the application of these hair masks rich in proteins is of great help, its prolonged use is contraindicated in natural hair or free of dyes. If we exceed its use our hair can become brittle, rigid and dehydrated. The ideal is to limit the application to 5 times per month to get the best results without saturating your hair fibers. After using any of these masks , it is important to rinse with plenty of water. When finished, we should wash the hair with shampoo to remove other waste.
Since protein treatments are heavier, you shouldn't leave them in for hours and certainly not overnight. The maximum time is about 30 minutes with the minimum being 20 minutes.
Some Things To Keep In Mind When Making a Homemade Protein Treatment
To give the hair a good percentage of proteins so that they can stay healthy, not only has to apply it through some natural treatment, but also it must be provided through good nutrition, which has to give priority to food with many proteins such as eggs, milk, fish, vegetables, among others.
On the other hand it is important that you give special care to the hair, avoiding the use of many chemical products, exposing it directly to the sun, avoiding the use of the iron and the dryer, etc.
I have tried many homemade recipes throughout my 10 years of being natural, to not only promote growth but for added strength and shine. Although Hemp oil was my number one staple, I mostly experimented with egg whites, yoghurt and coconut oil.
When I finally figured what ingredients my hair was better suited to, I was then able to create not only a deep conditioner but an everyday leave-in conditioner for Afro hair.
With the constant use of some of these natural treatments to strengthen the hair, you will not only get a healthy hair, but also with a radiant shine.
What Ingredients to Use in a Homemade Protein Treatment Natural Hair Growth on 4B & 4C Hair / Black African Hair / Afro Hair / Curly Hair
It is important that before using any of these homemade masks for protein-based hair, we wash our hair normally. We can apply it after the shampoo or after the conditioner -especially if we have very dry hair and mistreated.
An excellent option is to use masks based on eggs. For that, we must beat them and add different ingredients such as lemon juice , essential oils – castor or olive. We must make masks with eggs twice a month, taking into account that the yolk should not be used in the case of very oily hair.
We can make a mask made with two beaten eggs, two tablespoons of extra virgin olive oil, and half a pureed avocado.
Yogurt is another option, since it contains lactic acid that cleans and nourishes the hair in depth. We can use it alone or combined, as in the case of the egg, and even for very damaged hair you can mix both ingredients for intense nutrition.
Best Oils for Natural Hair Growth
For help on which essential oils can grow your hair faster and healthier, whilst preventing breakage, I have written some articles on:
Natural Hair Products Black Hair For Growth
Read more about the Jostylin hair products and how they work for hair growth on the article: best hair products to promote growth in black hair.