Creative Natural Hairstyles for Short Hair.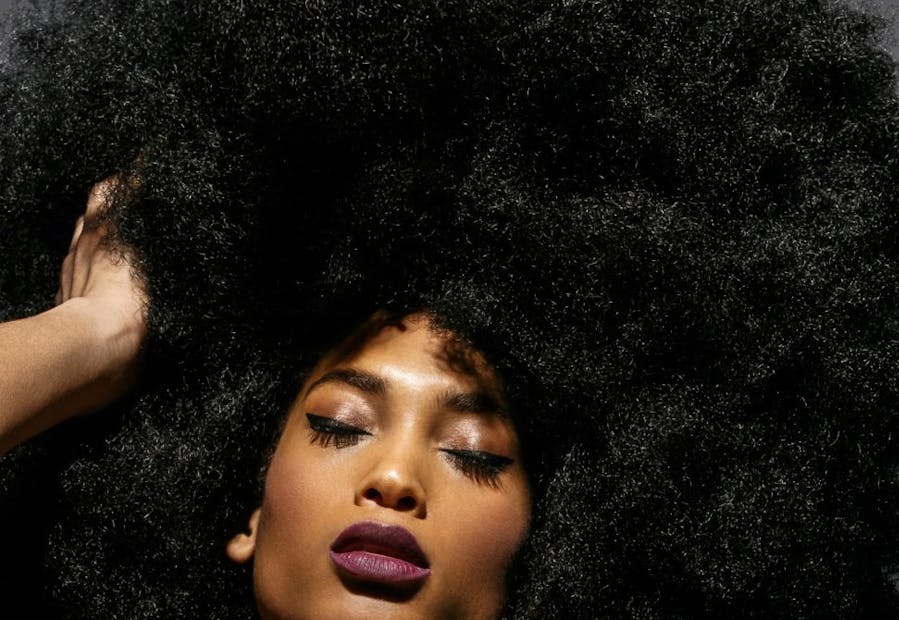 If you're looking for the best moisturizers for creative hairstyles for short natural hair, I'm here to help. My name is Joanna. I'm a hair, beauty, and lifestyle blogger based in Ghana. Continue reading for my easy-to-follow tips, and don't forget to follow my Facebook page, where I share more hair, beauty, and lifestyle tips.
If you're ready to take a break from relaxers and give yourself a big chop, or you are tired of your big afro, you're in the right place! Natural hairstyles that are short for black women are trendy and glamorous. You'll discover short hairstyles ranging from puffs, twist-outs, sponge curls, blowouts, finger coils, afro's, finger waves, flat twists, and all-natural looks!
For many of these hairstyles, you only need an inch of hair. If you're feeling undaunted and want to be eye-catching, you can go for a Teeny Weeny Afro or a super short haircut. If you want to get edgy, try some popular short haircuts like an undercut, shaved and faded sides, surgical lines, and patterns.
When it comes to going all-natural with your Afro short hair, moisturizing is an essential practice that needs to be incorporated into your routine, ladies. You'll need to condition your hair often with natural products like aloe vera, olive oil, eggs, honey, and coconut oil. Make a great show of your natural beauty with these inspiring and creative natural hairstyles for short hair below!
Naturally Tapered Short Cut With Lightning Bolt Design.
If you love curly pixies, you should try a naturally tapered short haircut with a lightning bolt design. If you have natural curls, you will love this crop style as its shorter to longer shape not only compliments kinkier, coiled hair but also keeps the heat off your nape with the tapered design.
Natural Tight Curls
Take up your kinks with naturally tight curls. The secret to wearing tight curls is keeping them moisturized every day. When your tight curls dry up, they tend to tighten up more which causes hair breakage. You can ask your stylist for the best take-home moisturizer based on your hair porosity. A daily comb-out with moisturizer will easily have you turning heads in admiration!
Taper Fade For Natural Curls
A taper fade for natural curls is the perfect cut to maintain the edges of natural hair while giving the upper top hair a place to shine. Hair appointments every three weeks are necessary to keep the sides neat and tapered. Hydration is vital to maintain the complexity of your curls. Make sure to use oils to keep your curls from drying out.
Short Finger Waves With A Weave
Short haircuts for Afro-women are chic, but they don't always look modern as they get older. These days, short black finger waves make a more modern and younger-looking hairstyle for black women in their 40s.
Short Afro Mohawk With Designs
The mohawk is a hairstyle in which both sides of the head are shaven, leaving a strip of noticeably longer hair in the m idle. These designs on a short afro mohawk can look fresh and fun. The curly hair twist hairstyling with dark tips achieves that look.
Twist Out Haircut With Shaved Temples
Natural hair girlies with big chops should consider a twist-out haircut with shaved temples if you're going for the punk rock or street edge style. Your barber can even get crazily creative with freestyle designs on the sides. For girlies with naturally coily hair, style it with moisturizer and a highly diluted foam wrap or activator to keep the curls loose and soft.
Teeny Weenie Afro (TWA) For African-American Ladies
This creative hairstyle is an extra short TWA (teeny weenie afro) crop. Short hairstyles such as this can be rocked by all natural-haired women with or without color in their locs. TWA short hairstyles for black women are perfect for every type of woman. An oval-shaped face is ideal, but if you don't have that bone structure, it doesn't mean you can't wear what makes you confident and happy.
One of the best things about the TWA is the variety of ways it can be styled. It complements a woman by saying she's fierce, classy, serious, and confident. If you're considering wearing this haircut, make sure you would like a shorter look if going for a big chop because the grow-back process can be hectic.
Cropped Cut For Natural Curls
If you are a fan of classic and simple hairstyles, go for a cropped haircut for natural curls, one of the gorgeous short black hairstyles. A neatly cropped haircut is ideal for a woman with soft features, an unwillingness to spend hours styling their hair, and a preference to look chic and feel unique. Ask your stylist for a sharp design if you want to stop this cut-up a top-notch.
Modern Buzz Cut For Ladies
Women with short black hair tend to have fun and bold personalities to match their looks. This shaved cut certainly brings a different kind of femininity.
Bob Haircut With Box Braids
Women with short natural hair can always go in for braids, especially if they are always on the go and do not have time to style the hair. This look presents short bob plaits and gives the braids distinct characteristics that will last as long as you care for them properly. Braids are also good for hair growth if properly done and taken care of.
To maintain its shape, always sleep with a satin bonnet to keep the short braids to a curve and to prevent frizz. If there is a possibility, hair no longer than shoulder length works best for this style, preferably with texture. Short hairstyles for black women like this one look best on people with long thin faces; hence highly recommended.
Messy Pompadour Undercut
Another option for a short hairstyle like this is a messy pompadour. Naturalistas who want to try this look should be willing to rock the cut! The haircut in itself supports the style, so there is no need for heavy sprays and spritzes. It is one of the more trend-setting creative short hairstyles for women with afro-textured hair.
If you are an adventurous, live-on-the-edge type of woman, you can go for it! This style is most flattering on women with fuller faces because the height and nearness on the sides give a slimming appearance.
Disconnected Faux Hawk Fade
Another creative hairstyle for short natural hair is a curly pixie faux hawk. This hairstyle does a great job for black hair. It balances the volume on top with those playful ringlets while keeping the sides short with an edgy surgical line. Keeping your short natural haircut like this is a great way to amplify your hair. Your stylist does a better job for a taper fade to get the sharp edges.
Copper Pixie Bob Cut
A copper-colored pixie bob is a bold and dashing look for black girls with bold personalities. Have you got what it takes to rock these natural curls in the rose gold-colored chocolate?
Edgy Undercut With A Shaved Design
The undercut designs on this short black hairstyle are a perfect example of new trends that go well with a curly pixie cut. The natural black base plus the black color in this short hairstyle with a shaved design looks very great.
Sweet Ear-Length Straight Hair with Side-Swept Bangs
Go for an ear-length rounded bob haircut with side-swept bangs that are very sweet and sassy. The dark maroon hair color not only showcases the smooth strands but also complements the complexion perfectly! Ask your stylist about the styling options for this short hairstyle for black women.
Natural Full Curly Bob
Sometimes traditional locs can give a boring look. Let your envy-inducing locs go feral with this natural short bob hairstyle for a black woman. Use products recommended by your stylist to effectively show off your natural hairstyle structure and volume.
Sleek Modern Bob with a Side Part
Sometimes, you want to give your short hair a break or experiment with a new look. Sleek modern bob with a side part is a top-tier style you can go for. A modern bob with a side part never goes out of style and can be modified to suit your preference. A lot of modern bobs don't have layers. If you're looking forward to a fuller look, ask your hairstylist to add texture and some layers.
Crown Braid Style with Short Natural Curls
A crown braid style with short natural curls makes an interesting and modern look perfect for any occasion. A hair type like this would work like magic with a bright blonde hue or burgundy.
Cute Natural Tight Coils
The world needs to see more dimensions of beautiful natural haircuts like these short tight coils. The volume and visibility enhance the texture of the curls.
Simple Tapered Pixie For Natural Curly Hair
A simple tapered pixie for your natural curls is an excellent choice if you are not scared of a shortcut but still want to rock your natural hair. After a haircut from your barber, this unique style can easily be maintained at home. Use a curling mousse, an activator, and your fingers to get your natural curls in place.
Natural Wavy Pixie
Natural wavy pixie is another creative hairstyle you can consider if you want to start your hair care journey from the beginning. By chopping off mid-strand and ends, you can focus on the new growth of your roots for healthy hair. If your hair is not naturally wavy, salon visits are often at this length for most black women to help maintain a good look.
Natural Afro With Shaved Side Designs
This short natural hair isn't the same tapered natural haircut you usually see. Even though it may be similar to the usual ones, the shaved lines on both sides make this more striking and charming.
Shaved Sides With Rainbow Highlights
You can play with colors to achieve a classic and versatile look. Rainbow colors can be an option as you wear a short natural haircut. The shaved sides allow for an edgier and stronger finish, while the highlights make it funky and younger-looking.
Gorgeous Short Black Curls
Flaunting your natural black curls with a short haircut is a creative hairstyle for short hair. Allow it to complement your square-shaped face. For maintenance, hydrate or moisturize the curls for a healthier-looking finish and shine.
Bright Blonde Curly Hair With Surgical Line
Couple your curly hair with a surgical line to create disconnection, allowing the hair texture to pop. For sassy haircuts for black women like this, a bright shade of blonde would look so eye-catching as the contrast will be noticeable.
Short Undercut With Shaved Design
Extremely short natural hairstyles are versatile, too. Feel free to add shaved lines to carry out an eye-catching finish or just a fade for a low-maintenance hairstyle.
Short Pixie Cut For Natural Hair
The short pixie cut is a simple but stunning pixie cut, which most afro-textured hair women can rock the best. Opt for this trendy style if you have an oval, square, diamond, or heart-shaped face with thick or thin hair.
Edgy Curly Faux Hawk Coils
This African-American hairstyle features a short faux hawk with twists that makes a head-turning fashion statement. It also gives an edgy and street style. The curls offer a great definition and shape.
Elegant Updo With Side Cornrows
Showcase your creativity and uniqueness by wearing this elegant updo with side braided cornrows. It looks neat but textured at the same time.
Short Hairstyle With Blonde Twists
A short hairstyle with blonde twists is a short twist-out haircut that gives natural hair a good definition. For an extra dimension, add a shade of blonde! It's a nice enhancement if you're bored with the usual short coily bob.
Natural Type 4 Hair Coils
This is a noticeable natural hairstyle for black women with type 4 coils. The sides look neat, emphasizing the curls on top. What's great about this chop is that the shape and height are customizable to match your face shape.
Funky Caramel Blonde Undercut
A caramel blonde undercut is a stylish way to show off the fullness and texture of your natural curls. The blonde hue matches women with a bronze skin tone, for sure. Spicing this natural undercut with a shaved design brings out a fierce element.
Heart Lines + Mohawk Fade On Afro Curls
The heart-shaved lines on a mohawk for curly hair create a super edgy style that everyone will love. This hairstyle would get the job done for short naturalistas looking for a fiery look. Ask your stylist about adding a shade of blonde that will bring a softer finish.
Natural Spirals On Short Haircut
Loving some adventure, you can opt for a springy short haircut with shorter sides to keep a round shape at the top. Use hair products that offer moisture without weighing them down for such curls, so they don't lose their bounciness. You can add a trendy design on the side to glow up your style.
Conclusion
With all these hairstyles listed above, you can never run out of creative ideas when styling your short natural hair.
Share this article with your fellow naturalistas and loved ones. Also, feel free to leave behind a comment.