Creating A Nighttime Skin Care Routine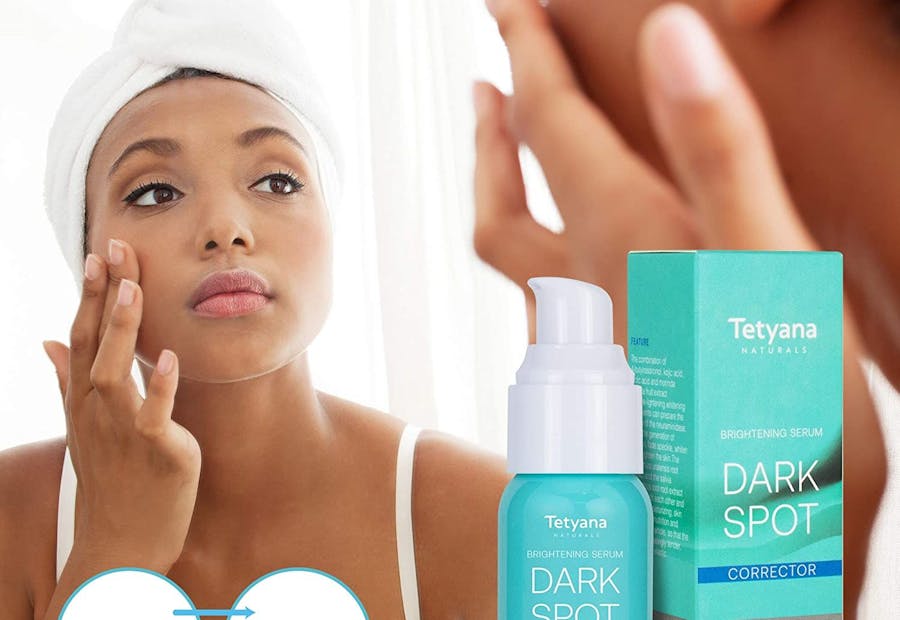 Everything improves following a good night's sleep. This includes mood, energy levels, and skin. Making the most of the time you spend sleeping is a simple way to encourage healthier, happier skin in the morning. At night, the skin and the rest of the body shift into repair and restore mode. According to some skin experts, a full eight hours of sleep keeps us more fit, content, and focused.
This holds for our bodies and brains. The same is also true for our skin. If you maintain a good skin care regimen at night, you awaken with a more radiant complexion. The last thing you may feel like doing at the end of a long day is attending to your skincare routine just before bed. It's crucial to take good care of your skin at night to maintain clear, healthy, beautiful skin.
Removing makeup, oil, and grime from the previous day's skin is essential every night. But sometimes, we are too lazy to put in the time. To ensure you wake up every morning with beautiful skin, creating your nighttime skincare routine can help you stay on track. Dermatologists claim that your skin absorbs the nutrients in your products better at night than during the day.
Additionally, there are fewer environmental stresses at night, such as pollution and sun damage. The skin can breathe when you aren't wearing makeup while you sleep, allowing products to penetrate better. As a result of the skin's reduced need for resources to protect itself from UV rays at night, the most successful nighttime skincare regimen should concentrate on regeneration.
Also, the skincare products you use during the day are designed to moisturize and shield your skin from UV rays and other environmental aggressors. The products used at night restore skin cells to promote faster recovery. Particularly, anti-ageing products function best at night, when your body is resting. One of the most significant advantages of a nighttime skincare program is that it speeds up skin cell regeneration.
But there are other factors to consider before beginning nighttime skin care. Your evening skincare routine is crucial. While there isn't a routine that works for everyone, everyone should have a basic routine in place. Below is verified advice from dermatologists on what they suggested for a fundamental nighttime skincare regimen.
Intrigued, right? Continue reading! But where do you begin navigating curating a nighttime skincare routine? Should you exfoliate, apply lotion in layers, clean, or do all three at once? Here are six simple steps to make up an easy-to-follow nighttime skincare routine that won't feel like an extra task once you start doing it and seeing results.
1.    Makeup Removal
One of the worst skincare sins is to go to bed with makeup on. It is not sufficient to wash your face with water and a cleaner. Because most cosmetics are waterproof and made to last longer, most of their formulae are difficult to remove. One of the best ways to remove makeup and debris accumulated on the face is to double cleanse.
If you are a non-make-up person, you can skip this step.
2.    Cleanse
Cleansing comes next in your evening skincare regimen. Pick a cleanser that is appropriate for your skin type. After removing your makeup, it is important to use a cleanser and some water to remove all the dirt, extra oil, and makeup residue from your skin. For various skin types and issues, numerous cleansers are on the market.
Put a pea-sized amount of cleanser on your palm, then gently massage your face, paying special attention to the T-zone. Use warm water to wash and rinse your face. A pro tip is to avoid washing your face in water that is too hot or cold because it might dry up your skin and make it look lifeless and dull.
3.    Use A Toner
Toner users fervently vouch for this product, while non-users dismiss it as a time and money waste. In actuality, toning is crucial in morning and evening skin care procedures. It also shrinks pores and removes any dirt that could have been left behind after cleansing. It rehydrates your skin after all the oils have been wiped off your face.
Toners are simple to apply, and those without alcohol work well on all skin types. For fresh and dewy skin, pour a small amount onto a cotton ball and gently pat it all over the face and neck. Before continuing with the following step in your skincare regimen, give the skin time to absorb the toner.
4.    Use A Spot Treatment Or Serum
Concentrated solutions like serums and spot treatments are made to target one particular issue, like acne or wrinkles. Applying this immediately after toning is a good idea because it tackles a particular problem and is quickly absorbed. You can select between moisturizing, brightening, or other types of serums depending on your skin's requirements.
Before continuing with the following step in your evening skincare routine, wait for at least a minute or two. Using gently tapping movements is the ideal approach to applying serum to the face since it enables better absorption.
5.    Apply Eye Cream
An effective eye cream is a necessary component of any evening skincare regimen. The fragile skin around your eyes is one of the first locations to exhibit ageing symptoms. There are many causes for this, including inadequate skin hydration and excessive screen time. The end effect is eyes that appear swollen, tired, and dark circles.
A quality eye cream will calm and hydrate the region around your eyes, reduce puffiness, and leave the skin around your eyes smooth and wrinkle-free. Choose an eye cream that contains peptides. It will give your skin extra hydration and smooth wrinkles and fine lines.
6.    Moisturize
Last but not the least, regardless of your skin type, a moisturizer should be a part of any skincare regimen. Finish your evening skincare routine with a moisturizer or night cream to have soft, healthy skin every morning. Select a product that is best for you based on your skin type. For instance, if you have oily skin, avoid thick, pore-clogging products and choose a gel-based moisturizer.
When moisturizing your face, don't forget to moisturize your neck. Treat it like a part of your face. Along with the procedures to follow when building a nightly skincare routine, here are some products you can use for your nighttime skincare routine.
For makeup removers, experts recommend;
1.    Garnier Skin Naturals Micellar Cleansing Water
Garnier Naturals Micellar Cleansing Water gently removes your makeup in one step. This makeup remover pulls grease, makeup, and debris from your skin like a magnet. Due to the absence of alcohol, parabens, and artificial perfumes, it is ideal for sensitive skin. Garnier's Micellar Water is enriched with the cleansing molecules known as Micelles.
The micelles remove all dirt from your pores without irritating delicate skin. With Garnier Naturals micellar water, you can achieve perfect skin even on your busiest days without using water.
2.    Lakme 9To5 Naturale Gel Make-up Remover
In a matter of seconds, this Lakmé 9 to5 Naturale gel makeup remover melts away even long-lasting and waterproof makeup along with grime, pollution, and impurities. Aloe vera's advantages in this non-greasy gel solution are that it relaxes the skin and leaves it feeling soft and smooth after use. It cleans and revitalizes your skin while gently removing all lip, eye, and facial makeup.
For freshly cleansed and refreshed skin, melt and swipe. This makeup remover is inexpensive.
3.    L'Oreal Paris Skincare Dermo-Expertise Oil-free Eye Makeup Remover
By quickly removing your makeup, this innovative makeup remover from L'Oréal Paris with a pro-vitamin formula makes your post-party experience simple. Its mild formulation makes it appropriate for removing makeup from the eyes, lips, and face. Even if your makeup is waterproof and long-lasting, this makeup remover instantly destroys it.
It is the best option for those with sensitive eyes because it is a makeup remover that doesn't make you tear. It is one of the best makeup removers in India and is ideal for all skin types.
When creating a nighttime skincare routine, you can start with one of these cleansers:
1.    CeraVe SA Cleanser
Experts suggest experimenting with salicylic acid-containing treatments for oily skin. Salicylic acid is a beta-hydroxy acid with anti-inflammatory properties. It removes oil and other impurities from your skin without drying it out. The top-rated SA Cleanser from CeraVe is a fantastic item to include in your evening routine. It was designed to soothe and smooth the skin while gently cleansing and exfoliating.
2.    La Roche-Posay Effaclar Deep Cleansing Foaming Cream Cleanser
La Roche-Posay Effaclar Deep-Cleansing Foaming-Cream Cleanser is endorsed as an alternative cleanser. In this cleanser, salicylic acid and other alpha hydroxy acids thoroughly cleanse your pores, boost cell turnover, and remove oiliness.
3.    CeraVe Hydrating Facial Cleanser
For those with dry skin types, CeraVe's Hydrating Facial Cleanser is the way to go. Hyaluronic acid and ceramides, lipids that make up 40% of the outer skin layer and contribute to creating your skin barrier by keeping germs out and moisture in, are two excellent ingredients in this product. The appearance of fine lines and wrinkles is diminished as hyaluronic acid maintains skin hydrated.
These toners are recommended as premium choices for a sophisticated nightly skincare regimen.
1.    Paula's Choice Skin Recovery Enriched Calming Toner
According to beauty care experts, hyaluronic acid and vitamin E are wonderful moisturizing ingredients in this toner that will make your skin look tighter and more youthful. This toner more than fulfills its purpose for just $23.
2.    PCA Skin Hydrating Toner
This toner from PCA Skin is moisturizing and scent-free. It contains hydrating evening primrose oil, potent anti-ageing Jania Rubens extract, and antioxidant-rich fruit extracts from lentils, apples, and watermelon.
3.    Revision Skincare Soothing Facial Rinse
This toner, which costs $36, comes highly recommended by dermatologists. It is hydrating and devoid of oil. It's a terrific addition to an anti-ageing regimen because it is alcohol-free and rich in antioxidants.
The top spot cream or serums to incorporate into a nighttime skincare regimen are:
1.    The Ordinary Lactic Acid 10% + HA 2% Exfoliating Serum
The $8 exfoliating serum from The Ordinary is one of the most reasonably priced on the market and comes recommended by high-ranking dermatologists. Even so, the lightweight product delivers high-end effects and addresses various skincare issues, such as uneven skin tone and texture.
2.    SkinFix Acne + 2% BHA Spot Treatment
Salicylic acid, the main exfoliating component in SkinFix Acne + 2% BHA Spot Treatment, helps you address inflammatory pimples while avoiding the emergence of new ones. Azelaic acid, a less well-known component, is in this acne-fighting product. It targets and lessens the appearance of blemishes by having antibacterial and antioxidant characteristics.
It works best when applied at night and contains lactic acid, an alpha hydroxy acid that is mild yet helpful in removing dead skin cells and enhancing skin tone and texture.
3.    Neutrogena Rapid Wrinkle Repair Retinol Pro Power Serum
Retinol is light-sensitive and repairs and revitalizes the skin while you sleep. It is the MVP nighttime ingredient. Neutrogena Repair Retinol Pro Serum is usually suggested for normal to oily skin.
Some recommended eye creams for your nighttime skincare routine include:
1.    Fortify+ De-Puffing + Protecting Eye Cream
Do you constantly suffer from eye puffiness? Thanks to Fortify + De-Puffing + Protecting Eye Cream, that condition is a thing of the past. The tubular cream contains zeolite, a volcanic mineral that fights bacteria and germs with every use, hydrating aloe vera, and collagen to minimize the appearance of fine wrinkles.
2.    Dr Loretta Tightening Eye Gel
This Eye Gel should undoubtedly be a component of your skincare regimen. While peptides are in charge of tightening the skin around the eyes, algae extract increases the creation of collagen. The brand's unique Chromabright compound also lightens uneven pigment, making this a fantastic choice for dark circles.
Last on this list are moisturizers to include in your nighttime skincare routine. These are some of the best on the market, according to experts.
1.    First Aid Beauty Ultra Repair Hydra-Firm Night Cream
The Ultra Repair Hydra-Firm Night Cream from First Aid Beauty has a rich, creamy texture that melts into the skin like butter. It also contains colloidal oatmeal, which reduces redness. Sodium hyaluronate draws in moisture. While niacinamide evens out the tone and texture of the skin.
2.    Dr Jart+ Cicapair Tiger Grass Sleepair Intensive Mask
Let us present you to the Dr Jart+ Cicapair Tiger Grass Sleepair Intensive Mask, an amazing moisturizer because of its cica-infused recipe. Cica calms redness and hydrates skin. Due to these qualities, this gel leave-on mask is particularly beloved by many. At Sephora, it costs $40 only.
3.    Laneige Water Sleeping Mask
Think of Laneige's Water Sleeping Mask as a large glass of water for your face. Ionized mineral water is used in this overnight treatment with a jelly-like texture to moisturize your face. You'll appear radiant in the morning if you apply a dime-sized amount before bed. It dries matte, so you won't have to worry about your pillows being soggy when you go to sleep.
Conclusion
Since your skin absorbs whatever you put on it, nighttime skincare is the most effective. If you take good care of your skin at night, your complexion will be better when you awake. Your skin would be moisturized and restored, giving it a clear, supple appearance.