Cost of Private Health Insurance in Ghana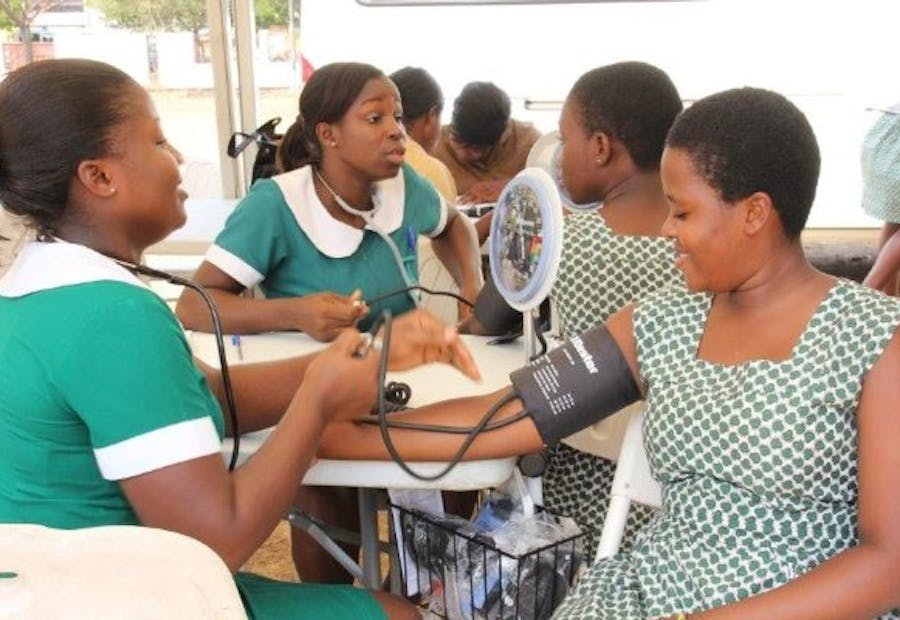 Hey everyone, welcome back to the Jostylin blog. Many people email me about a range of Ghana-related topics and healthcare often tops the list. They want to whether private insurance is a better choice in Ghana. Some are even worried about the cost of private health insurance in Ghana. As I live in Ghana on and off, I can certainly help with this.
No doubt, a good economy is built around healthy people. Unfortunately, healthcare services in most parts of the world are often so expensive that people stay home until their condition deteriorates badly. To solve this problem, both public and private health insurance schemes have been set up. Public insurance is cheaper, but the quality of service is not as great as it could be.  This is certainly the case with Ghana. However, the cost of private health insurance in Ghana is not so expensive.
In this article, I will compare both public and private healthcare systems in Ghana and give you a brief idea of healthcare costs in Ghana and a general overview of what the Ghana hospitals and Ghana healthcare system are like.
Cost of Private Health Insurance in Ghana
The cost of health care in Ghana varies significantly from one company to another. The cost is determined by the insurance package you choose and the benefits available under that package. For instance, corporate insurance will likely cost more than family or individual insurance. Even though private insurance is more costly than public insurance, it may still be cheaper than paying hospital bills out-of-pocket.
Later on, I will list a few of the private healthcare providers in Ghana, their general rates, and the levels of healthcare providers in Ghana.
What is the Healthcare System like in Ghana?
Ghana is one of the fastest-growing economies in Africa. It has become a popular destination for foreigners because, in many ways, Ghana is more advanced than some of its West African neighbors. For example, Ghana has made great strides in improving its healthcare system. Before 2003, the main problem with Ghanaian healthcare was that it was inaccessible to most citizens. 
People could hardly afford to pay hospital bills or buy medication. What made matters worse was that health facilities operated on a "cash and carry" basis. As such, people were only attended to after they paid for medical services. Anyone who couldn't pay up would simply not be treated.
In 2003, the government of Ghana introduced the National Health Insurance Scheme (NHIS) to achieve universal health. Since its inception, the scheme has made it possible for everyone, including low-income earners, to access medical treatment. In general, I would say that the NHIS is a relatively successful medical insurance system; however, there are some shortfalls in the system, and there's definitely room to improve healthcare in Ghana.
Public Healthcare in Ghana
In Ghana, medical services are provided by a mixture of institutions, including central government, local authorities, non-profit organizations, religious groups, and private practitioners. Despite this, the government is still the primary healthcare provider. They own about 50% of all healthcare facilities, private bodies own 40%, and mission groups own 10%. 
Altogether, the government has five levels of healthcare providers – health posts, health centers or clinics, district hospitals, regional hospitals, and tertiary hospitals. Unfortunately, most of these facilities are concentrated in urban areas, while rural areas are almost abandoned. 
Even where rural areas have facilities, they are faced with a new problem – shortage of personnel. For the most part, Ghana is making headway in her quest to make healthcare accessible; however, the challenge that remains is the quality of healthcare services. 
The existing administrative structures seem ineffective; plus, there's a lack of adequate equipment for administering health. To add to this, hospital staff often display high levels of unprofessionalism and non-adherence to treatment protocols. 
Private Healthcare in Ghana
If you want to be assured of quality medical treatment, your best bet is to opt for a private healthcare facility. Private clinics and hospitals in Ghana have more advanced and modern equipment, higher treatment standards, and better medication. 
Compared to their counterparts in the public sector, the staff in private facilities are more professional. Apart from all this, using a private facility saves you the time you would spend standing in a long queue at a public hospital. Whether you live in Ghana or are traveling to Ghana, private healthcare is something that you should seriously consider. 
Top 5 Health Insurance Schemes in Ghana
There are two types of health insurance schemes in Ghana – public and private. Some of the most popular private schemes are: 
1. Glico Healthcare
Glico is an insurance scheme that covers both in-patient and out-patient care through its affiliated health service providers. The Glico health insurance scheme is flexible and allows you to choose your doctor, clinic, laboratories, and pharmacies. Based on your need, you can also choose from one of Glico's five health plans – the Corporate HealthPlan, Family and Individual HealthPlan, Tourist HealthPlan, Students HealthPlan, and Sunkwa HealthPlan.
2. Acacia Health Insurance 
Acacia is a health insurance company that provides healthcare for all its members through accredited service providers. Acacia health premiums offer you a comprehensive package that includes dental care, surgery, consultations, optical care, and prescribed drugs. With services in over 500 hospitals and clinics across the 16 regions of Ghana, Acacia is probably the largest private health insurance company in Ghana. 
3. Kaiser Global Health Limited 
Kaiser Global Health Ltd is a privately owned commercial health insurance company in Ghana. They offer tailored insurance plans for different categories of people, corporate plans for organizations, and family and individual plans.
4. Metropolitan Health Insurance
Metropolitan Health Insurance exists under a parent company called Momentum Metropolitan Holdings in South Africa. The insurance company aims to provide quality service by using cutting edge technology. They pride themselves on building a customer-centric brand to provide a positive experience and build permanent relationships.  
5. Apex Health Insurance 
Apex Health focuses on providing health insurance for corporate organizations, organized groups, and associations. They offer healthcare benefits, including consultations, pharmaceutical services, dental services, optical services, maternity care, surgeries, and diagnostic services. Apex has a network of over 600 healthcare providers across Ghana. 
To Conclude
Private Health Insurance is the surest way to guarantee access to quality healthcare in Ghana. You're assured better facilities and equipment, higher quality medication, and treatment by the best medical practitioners. Private healthcare in Ghana is expensive, but thankfully, there are several private health insurance schemes that you can sign up for. Investing in your wellness and wellbeing is always worth it, no matter the cost. 
Thanks for reading this article; please don't forget to share the post or leave a comment below.