Coconut Milk Homemade Leave in Conditioner for Natural Hair Growth | 4B & 4C Black African Hair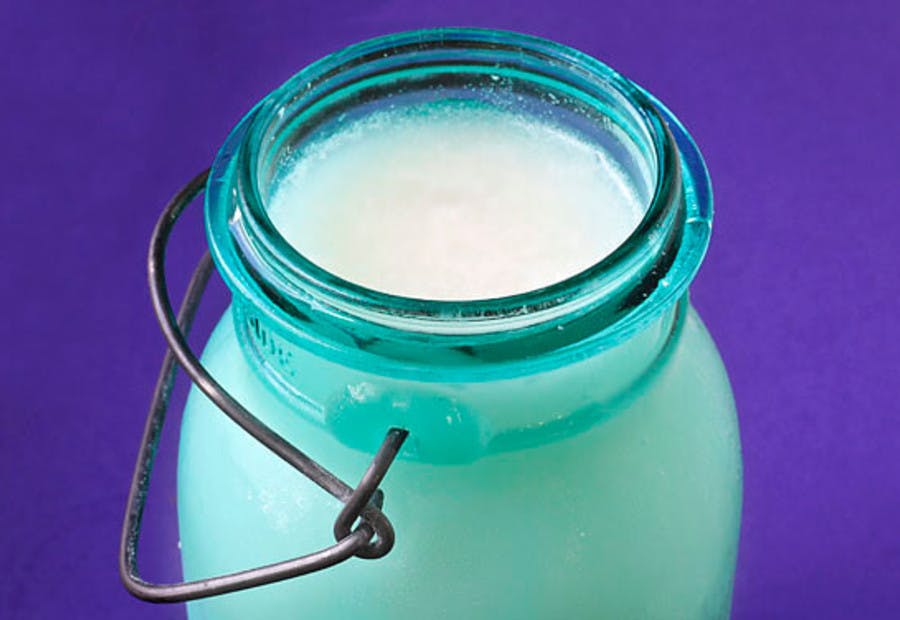 DIY Coconut Milk Leave In Conditioner for Natural Hair Growth | 4B & 4C Hair / Black African Hair / Afro Hair / Curly Hair
Welcome back to the Jostylin blog. I hope you are all feeling well. I have so many new blog topics and tutorial ideas which I have been working on. Just trying to organise my time for better work efficiency. I will also be back creating coconut milk for natural hair growth Youtube videos as of March this year for those who have been asking. In today's blog, I will be discussing coconut milk for natural hair growth and the benefits of using coconut milk products for black hair growth. I have also researched and tested some luscious recipes to make your own DIY coconut milk leave in conditioner for natural hair growth.
Making homemade hair products for black hair growth is a great way to not only save money, but to truly understand what ingredients your hair loves and hates. There are many black hair growth products that work, but not all will work on your specific hair needs. Remember that your hair is uniquely catered to you, and is a result of your DNA. So now, let's take a look at coconut milk and how you can use it for natural hair growth.
Just a to note; my articles tend to be very detailed so it's always a good idea to bookmark them. Also, check out my article on how to grow natural hair fast if you're looking for hair growth tips.
What is Coconut Milk
Before sharing any natural hair growth remedies for black hair, let's first discuss what is coconut milk and what are the benefits of coconut milk for growth on black hair. Coconut milk, which is different from coconut water, is obtained from mature coconuts. It can also be obtained from mixing coconut water with the pulp of the fruit. It contains many proteins, water, vitamins, minerals, amino acids, polysaccharides, trace elements and mineral salts, which are excellent for taking care of the hair and repairing it in depth, offering lots of moisture and nutrition. The result is a mane full of strength, shine and softness.
It can be used in many foods besides being consumed like other milk. Coconut milk is a great alternative to normal milk because of its nutritional profile. As it contains folic acid, niacin and other vitamins, it can help increase blood circulation and in some cases prevent cancer. With such a great amount of vitamins, it makes sense to add Coconut milk can in your hair products to promote growth on black hair. Vitamins are a vital ingredient in your homemade hair growth recipes for black hair. For more information on the best vitamins for hair growth, read my article natural hair supplements for hair growth.
Of course, the benefits of coconut milk are not limited to the above. Among the many cosmetic products used for skin and hair care, coconut milk is one of the best natural ingredients you can use for hair & beauty care. In particular, it is recommended to use coconut milk for dry and damaged hair. It helps improve blood circulation and prevents oxidative damage at the same time. You can also use it to keep hair healthy.
How to Make Coconut Milk
If you want to use coconut milk on your hair, it's a good idea to use fresh coconut milk made at home to get the maximum benefits.
In order to make coconut milk, just add 4 cups of hot water to 2 cups of grated coconut in a bowl. Make sure you use only boiling water. Wait until the mixture cools. Then strain the mixture into another container with the use of gauze. Be sure to tighten the gauze hard to get the liquid that is still there.
You can bottle it and store it in the fridge for up to 4 days. To be usable up to a couple of months, store it in the freezer.
Best Oils For Natural Hair Growth to Mix With Coconut Milk
When combining coconut milk with natural oils such as essential oils and carrier oils, it is best to opt for the best oils for natural hair growth. You will find that the best oil mixture for hair growth and thickness is often those combined with rosemary oil, tea tree oil and nettle oil. These oils contain a multitude of natural black hair growth vitamins.
For more information on using oils for 4c hair growth, read my other articles titled:
Herbal Remedies for Natural Hair Growth
What Are the Benefits of Using a Coconut Milk Leave In Conditioner for Natural Hair Growth | 4B & 4C Hair / Black African Hair / Afro Curly Hair
Coconut milk comes with many benefits as it contains antioxidants, vitamins and other nutrients that are good for overall health of your hair. With coconut milk hair treatments, you can revive damaged, dulled hair, prolong hair, encourage new hair growth.
As coconut milk is rich in proteins and other nutrients, this means it can help with natural hair growth on black hair. The topical application of coconut milk is claimed to be effective in boosting hair growth, in addition to fighting dandruff, hair loss and graying. It has also been observed that the use of coconut milk in the hair can make your hair softer. It can also used to straighten hair and condition it when combined with lemon juice.
You can use coconut milk for your hair instead of your regular conditioner. After washing your hair as usual, simply take some coconut oil and apply it directly on the hair. Be sure to rub on the hair from the roots to the ends. Do not forget the bottom of your hair to get maximum benefits. Here are some coconut milk hair growth recipes:
Coconut milk can be used to nourish hair
Coconut milk can be applied directly to the scalp to achieve a fresh sensation. It also nourishes the hair by aiding moisture. You can actually massage the coconut milk directly on the hair for 3-5 minutes and wash the hair after 20 minutes. This will help restore weak, damaged and dry hair and also stimulate hair growth. Make sure you first detangle your hair before applying the milk.
Coconut milk for hair growth:
There is no scientific research that say's coconut milk will grow your hair but as it aids with moisture retention you can definately rely on it. It nourishes and moisturizes the hair from the inside: its composition is perfect for moisturizing the hair from the roots to the tips, making the damaged hair fibers restructure and regenerate. This is ideal to combat dryness and frizz, two factors that can give the hair a careless and unattractive appearance. It also helps to untangle the hair since it is much more manageable and easier to comb. Find out more on preventing hair damage on the article how to repair damaged natural black hair.
For more information on natural hair growth, read my article titled: How to grow natural hair fast.
Coconut milk to prevent hair loss
You can use coconut milk with many other organic compounds to prevent hair loss and as a hair loss treatment for black hair. For all the nutrients it contains, coconut milk is a great product to promote hair growth and prevent excessive hair loss. When applied to the scalp, the hair follicles are revitalized and strengthened, making the hair grow much healthier and stronger.
If you are faced with the problem of scalp hair that has caused hair loss, you can create a mask by adding other compounds to the coconut milk. Applying natural hair supplements for hair growth such as liquid B Complex vitamins can help boost the strength of your Coconut milk leave in conditioner.
Take about 50 ml coconut bowl and mix with 10 ml plain yoghurt. Add one liquid b complex vitamin capsule. Apply this mixture by massage in the scalp. Pay particular attention to the areas where the opening starts. Wait for 1-2 hours and then rinse with warm water. Instead of using a hair dryer, leave your hair to dry on your own. You can use this mask twice or three times a week.
For more on using vitamins for hair loss, read more on the article called natural black hair growth vitamins. I have also written an article on balck hair loss treatment. Click here to read it.
Prevent gray hair with coconut milk
If you have tried different ways to cover gray hair, but are still looking for a better alternative, why not give coconut milk a try?. Take 10-12 hibiscus flowers, put them in a pan with 2 cups of coconut milk and let boil for 20 minutes. Then, crush the flowers to make a smooth paste. Apply it to your scalp and massage gently for 10 minutes. Use the resulting liquid to wash the hair after 10 minutes. Finish by washing the hair with cold water. You can also use your usual shampoo. Repeat three times a week to avoid gray hair.
Prevent dandruff with coconut milk
If you are struggling with dandruff, consider using coconut milk for its good effects. To deal with dandruff, you can try a coconut milk treatment. Soak some green tea leaves in warm coconut milk ( do not boil the milk). Add 4 drops of tea tree oil. Apply the mixture to your scalp and massage gently for a few minutes. Wash with warm water after 20 minutes to remove dandruff. Do not wash your hair when using this remedy.
Prevent dry scalp with coconut milk
The sebaceous glands are responsible for keeping the hair and scalp moist all the time, but many factors such as diet, stress and environmental factors, can limit the production of moisture or sebum. Coconut milk shampoo can help you solve the problem.
Take ¼ cup of coconut milk, 20 drops of essential oils of your choice, ¼ cup of Castile liquid soap and half a teaspoon of almond oil. Combine all the ingredients in a jar, shake well, and use it to wash the hair. You can also add a bit of apple cider vinegar to the mix to improve the quality of your hair.
Coconut milk for thicker hair
You can combine coconut milk with fenugreek to help grow thick hair. Fenugreek is packed with phytoestrogens that help regulate the balance of progesterone and estrogen in the blood and promote hair health. Take a tablespoon of fenugreek and grind it well to make a soft powder. Take 2 teaspoons of amla powder and half a cup of coconut milk and add to fenugreek powder. Combine well to make a paste and then apply it to your hair. Massage gently and leave for an hour. Use your shampoo to wash your hair.
Homemade Coconut Milk Leave-In Conditioner to Control Frizz
Regardless of the type of hair, we want to have healthy, bright, smooth hair. One of the natural ways to have bright, healthy and straight hair in your home without spending a lot of money is to use coconut milk.
Coconut husk as a herbal way of hair straightening, to try;
Add 1/4 cup of lemon juice into a glass of coconut milk. Allow this mixture to cool down for a while in the refrigerator. After removing the cooling mixture from the refrigerator, mix until creamy consistency and then apply whole hair.
Cover your hair with a towel soaked in hot water and wait for a while. Then wash your hair with shampoo that is suitable for your hair type. You can apply this application, which is located among the natural ways of flattening, at least three times by recording once a week.
With this practice you will make your hair soft and brilliant, you will be able to shape your hair easily. For more information on controlling frizz, read my article on frizz control on natural hair.
Stop breakage on natural hair with coconut milk
Breakage is most often a temporary condition, caused by a lack of vitamins in hair. You can stop breakage by using warm cocnut milk combined with essential oils and 1 tablespoon of olive oil. For more information on stopping breakage, read my article on how to stop natural hair from breakage and shedding.
Coconut Milk At Home Protein Treatment For Natural Hair Growth On Black Hair
To do a protein treatment for natural hair using coconut milk, I have added various recipes on my other article. Read my article on deep conditioner for natural hair and at home protein treatment for black hair.
Homemade Coconut Milk Deep Conditioner for Natural Afro Hair Growth
First divide it neatly into sections. The aim is to apply whole milk to the hair by moving in sections. Apply all over your the hair and massage your scalp. This massage will increase blood circulation, which is an important application that promotes hair growth.
Then tie your hair with a silk scarf. This will induce heat that will help the milk penetrate faster in the hair strands.
Leave your hair in this position for 4-5 hours so that the milk will enter your hair root. Wash with the shampoo and apply a leave in hair cream.
This hair mask will not only help hair growth, but it will also make your hair silky, smooth and bright.
For more deep conditioner recipes, read my article on Homemade deep conditioner for natural hair.
DIY Coconut Milk & Honey Leave In Conditioner for Natural Hair Growth | 4B & 4C Hair / Black African Hair / Afro Curly Hair
ake 4 tablespoons of coconut milk and mix it with 1 – 3 teaspoons of honey and 3 – 5 drops of the one you prefer from natural oils (you can use olive oil or Indian oil (encourages new hair growth and prolongation)).
Heat this mixture for 2 minutes (just enough to be used at your skin!) And apply your hair. Now put on a headgear and wait for an hour. Wash your hair with normal shampoo. You can also do this mask once a week using coconut oil to encourage hair growth. This will provide a deeper moisturizing which may be a good solution for dry-matte hair.
Hair Growth Regimen for 4B & 4C Hair / Black African Hair / Afro Curly Hair – When Using Coconut Milk
When using coconut milk, you can apply the following regimen for 4C hair growth:
Wrap your hair with a satin bonnet at night: To avoid constant dryness of hair and for extra moisture retention, you can always wear a scarf during the night.
Sleep with a satin pillowcase: Use a silky pillowcase to avoid oil getting sucked out of your hair.
Braid your Afro hair often: This reduces the exposure of hair, hence less damage is done to your hair. Whatever style you choose, make sure the braids are not too heavy on your natural hair which can cause further breakage.
Avoid frequent use of rubber bands: Opt for a softer hairband made from satin or silky fabrics. This way you ensure your hair is healthy and can prevent breakage.
Have Regular Deep Conditioner Protein Treatments: Add a homemade protein treatment for natural hair growth to your hair growth regime on weekly basis. Deep conditioning protein treatments help to fill in the strands of your hair where damage has occurred and will help stop breakage on natural hair.
Trim your hair when needed: Trim your hair as often as it is required. Once a month is sufficient.
More Tips: How to Grow Natural Black Hair Fast – 4B & 4C Hair / Black African Hair / Afro Hair / Curly Hair
For more information on how to grow natural hair please read the article: How to Grow Natural Hair. Here are some other important factors that influence hair growth.