Cassia Powder & Neutral Henna for Natural Hair Growth | 4C Black African Hair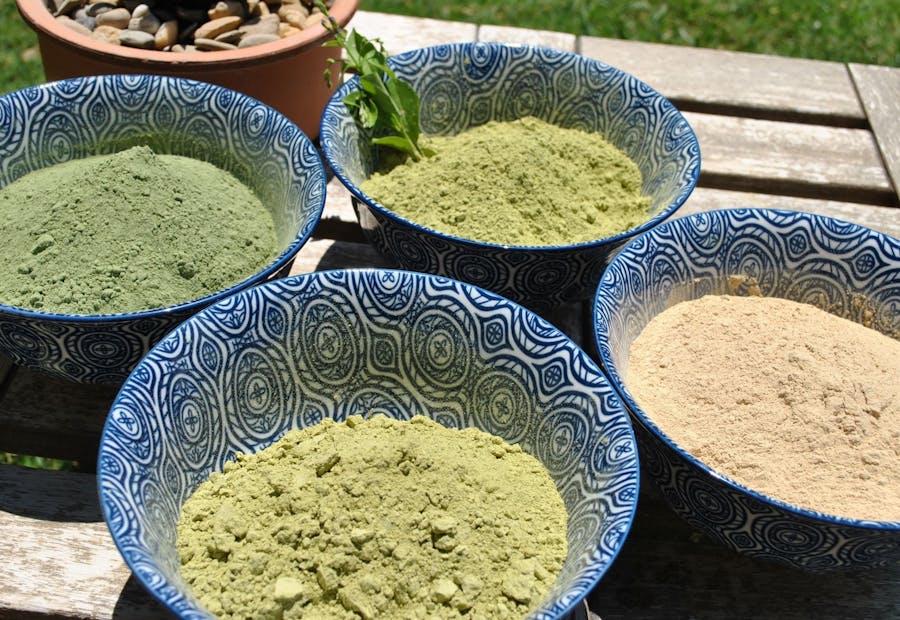 Benefits Of Cassia Obovata & Neutral Henna for Natural Hair Growth | 4C Black African Hair
Hey Naturalistas. Another very warm welcome back to the Jostylin blog. Today I will be providing information on Cassia Obovata for natural hair growth. I want to focus mainly on the benefits of using Cassia on natural black hair growth, tips on buying cassia as well as how to make a homemade deep conditioner using Cassia. Below is the cassia I am referring to, just so you do not get confused.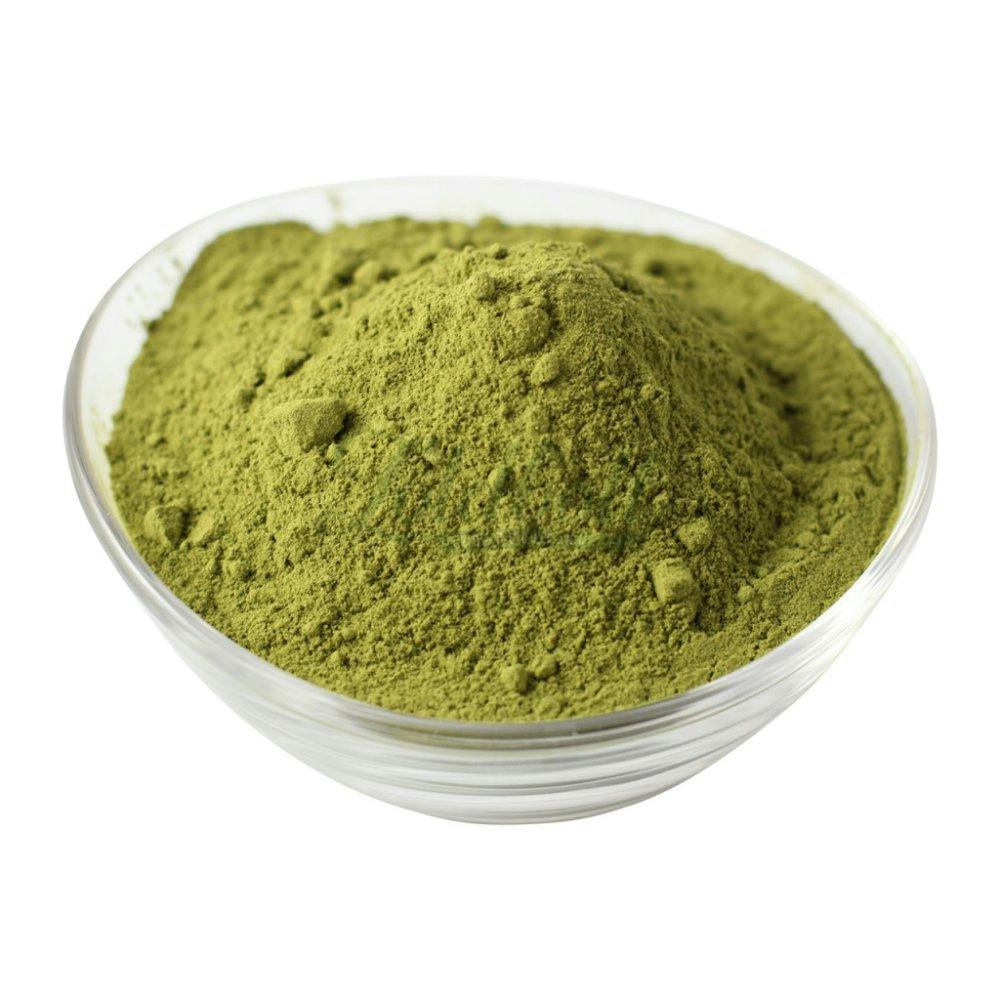 Cassia is very beneficial for natural hair growth. Much more important are the nourishing properties of the plant powder, which can make the hair softer and at the same time stronger, and more resistant. Unlike modern chemical products, Cassia does not alter and destroy the natural hair structure but acts on the surface of the hair.
Continue reading to find out more about Cassia. For more information on how to grow natural hair please read my advanced guide to growing hair: How to Grow Natural Hair. Also, don't forget to check out the natural hair shop online by clicking the image below. You can find a range of luscious hair products to maintain and grow healthy hair.
What is Cassia Obovata (Neutral Henna) ?
Cassia is a plant known since ancient times for hair care. It comes from the leaf of a small plant called Cassia Obovata, which grows in sub-tropical semi-arid regions, sub-equatorial Africa, India, Turkey and the Arabian Peninsula to India. Cassia is also known as Senna in many countries was one of the oldest and most popular plant remedies, which for centuries was used as a laxative. It is recognized as the golden tree for its great beauty, due to the yellowish color of the underside of its leaves.
Cassia for natural hair growth henna neutral
When it comes to hair care, Cassia is often confused to be Henna (lawsonia Inermis), and is sometimes referred to as 'neutral henna' because its properties are similar to those of henna.
When blended, Cassia Obovata often gives a powder with properties similar to those of the real henna, but it does not color the hair like henna does.
The hair care products, which are offered to as colorless or neutral henna, actually contain no henna in the strict sense. While the original powder of real henna is made from the leaves of the shrub called lawsonia inermis, the leaves of a plant called Cassia obovata are used for 'Colourless Henna'
Benefits Of Cassia Obovata For Natural Hair Growth
Many beauticians around the world will agree that treating hair with Cassia Obovata produces amazing results. This is because Cassia is a natural product, so it can be used for both treatment and strengthening, as well as hair restoration. Regular use of Cassia promotes rapid hair growth, making your hair thicker and silkier.
Cassia also has a molecular structure similar to that of keratin, which makes up the outer layer of the hair – the cuticle. This means that Cassia can associate naturally with each hair strand, as well as protect the strand.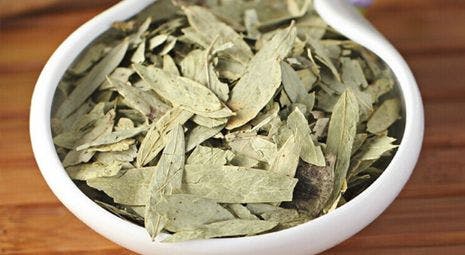 The natural properties of Cassia smooth the outer cuticle layer so that the hair is less susceptible to harmful external influences. This protection will last for several weeks to months until it has naturally washed out again.
Using Cassia Obovata For Hair Loss:
Cassia Obovata is also described as the solution to damaged hair since it cares for hair uniquely, unlike all the care of major brands that simply hide the damage using silicones. In addition to the benefits mentioned, Cassia can promote hair growth, purify the scalp, fight against excess sebum and dandruff.
How Cassia Works On The Hair:
Cassia does not penetrate too deeply inside of the hair. It mainly settles on the surface, where it reacts with the oxygen present in the water and thus provides additional volume. In addition, Cassia also works as a natural shield natural shield. It ensures that any holes on the cuticles are closed. This makes it difficult for harmful substances to penetrate the inside of the hair and damage it.
Since Cassia is a natural product, it does not change the hair permanently. After a few weeks and months, the effect subsides by itself, without the natural hair structure has been changed.
Benefits Of Cassia Obovata A Conditioner:
Its main use is to condition and repair damaged or dry hair. With cassia, the hair becomes bright, soft, conditioned and strong. This plant coats the hair strands as with an enamel, smoothing the cuticle. If you have damaged hair, or just want a healthy treatment, then cassia obovata is an excellent alternative.
Other Benefits Of Using Cassia Obovata For Natural Hair Growth
Cassia takes care of the scalp returning a balanced pH. If your hair is oily or dry at the root, either due to poor nutrition, medical treatment, a hormonal change due to pregnancy or menopause, Cassia regulates and normalizes it. If you have a specific pathology of the scalp such as: dermatitis, desquamation, psoriasis, etc., you treat and relieve or eliminate successfully in a short time using Cassia Obovata. 
Cassia also has astringent and antiseptic properties, this allows you to repair the damaged cuticle and avoid dandruff. 
When using cassia obovata for natural hair growth, the hair and tips are favoured, "repairing, nourishing and rebuilding", the hair keratin. Cassia does not penetrate the stem too deeply, but covers the outer cuticle with a protective layer and corrects the problems of porosity of the hair. Cracking or broken ends, caused by dryness or by the use of synthetic dyes are fixed. Also Cassia smooths burnt cuticles,  caused by heat from flat irons. 
Cassia provides health, smoothness, volume and vitality.  It strengthens hair structure penetrating to the root and strengthening it. Reduces hair loss. 
Cassia Obovata highlights the natural hair colour. The natural pigments, which are in the cortex, inside the cuticle, reflect or refract light according to the health of the surface. When smoothing the cuticle. 
Cassia eliminates any harmful substances so that the hair shines and the natural or dyed colour is clearly seen. 
Cassia is ideal to treat the inconveniences caused by chemical dyes. It can also be used as a natural conditioner. 
Another function of Cassia is that it is an excellent conditioner and is essential in the case of colouring gray hair. 
It provides minerals, elasticity and shine to the hair, it purifies the scalp, helps regulate sebum and is a natural anti lice.

Tips For Buying & Using Cassia Obovata / Neutral Henna:
Before buying neutral henna (Cassia), check that it contains no colouring ingredients such as henna dye or plants such as chamomile.
Metal utensils are never used as this may affect the quality of the Cassia.
Neutral henna powder and hot water should be mixed in a bowl until the dough is smooth, not too fluid or too thick.
It can also be mixed with other natural ingredients, such as banana, agave syrup, olive oil to make the texture more pleasant.
It is advisable to wear gloves but it is not mandatory since it is colourless. To protect the skin of the face close to the roots, olive oil is applied.
Cassia is used before shampoo, it is said everywhere that you must have "dirty" hair for at least 3 days.
It is applied to damp hair preferably.
The effects are not always immediate, it is necessary to renew the applications so that the result is seen.
Cassia Deep Conditioner for Natural Hair Growth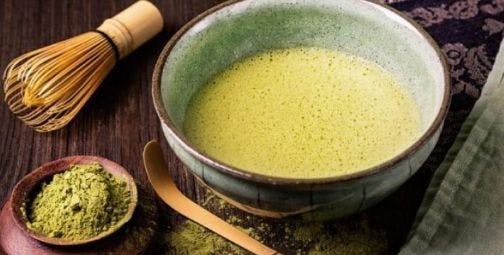 If the hair is badly damaged, they need extra care. In this case, a hair mask is recommended, which contains other nourishing substances in addition to the Cassia powder. It is easy to create very individual mixtures that are perfectly tailored to the particular hair problem. The application is essentially the same as a normal henna pack. However, the mask should remain on the hair for at least two hours in order to develop its full care effect.
Applying Cassia Powder With The Henna Method:
In principle, Cassia Obovata can be applied in the same way as the conventional colouring henna. The classic henna pack, which is traditionally used in India and the Arab world, is conceivably simple.
First, the plant powder is mixed with boiling water. It is important to make sure that the paste thus produced does not become too thin. The mass should be spreadable, but still thick and mushy. While the prepared henna cools to a comfortable temperature for the scalp, the hair is washed with the usual shampoo and then rinsed thoroughly. A hair conditioner should not be applied to the hair afterwards as it would affect the efficacy of the Cassia.
Then the hair should then be wrapped with a towel so that it is no longer dripping wet. But it should still be clearly wet, as this is necessary for the full effect of the ingredients. Now the prepared Cassia is applied to the hair.
For shorter hair, it can simply be spread on the head with your hands in the hair. If the hair is longer, it is advisable to divide hair into sections. Once all hair is covered with henna, a plastic hood is put on and a towel or aluminium foil wrapped around the head. This maintains the heat and moisture needed to make the paste work. The whole process takes at least half an hour, but better still remain longer on the hair.
For particularly damaged hair even a contact time of several hours makes sense. Then the mask is rinsed out and the hair is washed as usual. Even the usual care products can be used afterwards. Unlike the traditional staining henna, you do not have to be extra careful when using Cassia Obovata since it does not dye the hands or hair. You also can do without gloves and wear your normal clothing during the exposure time.
Applying Cassia The Jostylin Method:
The Jostylin method of using Cassia lightly different from the original method to suit different hair types. As our Chebe is blend with Cassia, it is safe to be applied on the scalp and won't cause dandruff. as Cassia works to combat dandruff. However, our method of application is different. Rather than using Chebe as a paste, our method includes adding water, a small amount of oils and some vitamins to used as a liquid leave-in.
To prepare, add one tablespoon of the powder in a cup of hot water. Let it cool for 5 minutes. Once cooled, add one teaspoon of your favorite oil mixture. If you prefer you can use one tablespoon of the Jostylin hair growth oil, OR one teaspoon of the Jostylin vitamin B Complex oil. Pour the solution into a spray bottle and spray on the hair and scalp. Use once a week for two months, pause for two weeks and continue.
NOTE: Make sure you wash your hair once a week, so that water can enter and nourish it.
Other Deep Conditioner Recipes Using Cassia Obovata
Adding Cassia Obovata In Your Shampoo: Far easier and less time-consuming than a complete powder pack is when you reach for a shampoo based on colourless henna. In the meantime, many manufacturers are offering appropriate products that take advantage of the nourishing effect of this traditional beauty product. A hair shampoo with neutral henna is identical in use to conventional shampoos and can give the hair in everyday life volume and resilience. Of course, this effect is not as intense as with a classic henna pack. Especially with very fine and hair in need of care colour-neutral henna shampoos are very well suited to bridge the time until the next henna pack.
Adding Oil: Damaged hair often feels rough and shaggy. In addition, they tend to break off or split at the tips. With a good oil can counteract this problem. After a mask with neutral henna and oil, the hair not only looks shiny and healthy, but are also very soft and easy to comb. All high-quality oils are suitable for this purpose. But olive oil, which not only has an additional strengthening effect, has also proven to be useful, but is also relatively inexpensive and readily available everywhere. When mixing the henna, it should be taken into account that the oil used must be subtracted from the required amount of water. Otherwise, the mixture will become too liquid and dripping, instead of remaining on the hair during the exposure time.
Adding Egg Yolk: Another traditional hair product is egg yolk, which used to be used as a natural shampoo. It contains a lot of natural proteins and makes the hair very supple. In particular, dry and dull hair can benefit as egg yolk compensates for a lack of hair-derived proteins. When preparing a henna mask with egg yolk, make sure that only the plant powder is first mixed with hot water. This mass must then cool to body temperature before the egg yolk can be added. If this is not taken into account, the egg yolk flocculates. This not only results in a crumbly consistency of the mask, but also limits its effectiveness.
Adding Yoghurt: The application Cassia mixed with yogurt is also a great natural and effective remedy for various hair problems. This is because the protein the yogurt combined with the Cassia becomes a very potent hair strengthening remedy.
Cassia Deep Conditioner Recipe: For the hair density with such a henna mixture 100 ml of lemon juice, 1 egg yolk and 2-3 spoon low-fat cottage cheese.
Cassia Herbal Hot Oil Treatment for Natura Hair Growth
The combination of one tablespoon of Cassia powder with some olive oil, cast and rosemary are an or oil, coconut oil, rosemary oil and tea tree oil can make an excellent remedy for hair growth rejuvenation.
Try this hair mask using Cassia powder, Olive oil and Castor oil;
All ingredients are mixed in equal parts and applied to the hair for about 60-90 minutes. It is best to wrap the hair with polyethylene or in a towel. Holding the mask on your hair can take up to two hours.
Some Other Good Oils and Herbs for Natural Hair Growth
For hair growth, there are many oils that work well on natural African hair. These oils include both essential oils and base oils. Here are some:
Where To Buy Cassia Obovata
Cassia powder can be purchased at our online natural hair shop. Our Cassia is mixed with Chebe powder, Fenugreek, Rosemary powder, Black seed and more. It is also available at some Indian supermarkets in major cities, but the quality of the products was also often quite uneven. Fortunately, that has changed completely. In health food stores, organic shops and well-stocked drugstores high-quality products are offered at reasonable prices.
Other Tips: How to Grow Natural Hair
For more information on how to grow natural hair please read the article: How to Grow Natural Hair. Remember that there are some other important factors that influence hair growth.
Genetics
Your hairs level of hydration and moisture absorption.
How curly is your hair?
What is your hairs texture?
If you are transitioning
What is your hair porosity?
Your scalp condition
Is your hair dyed or chemically treated?
Is your hair too greasy, dry, or damaged?