Important Things To Know Before Buying A Property In Tanzania As A Foreigner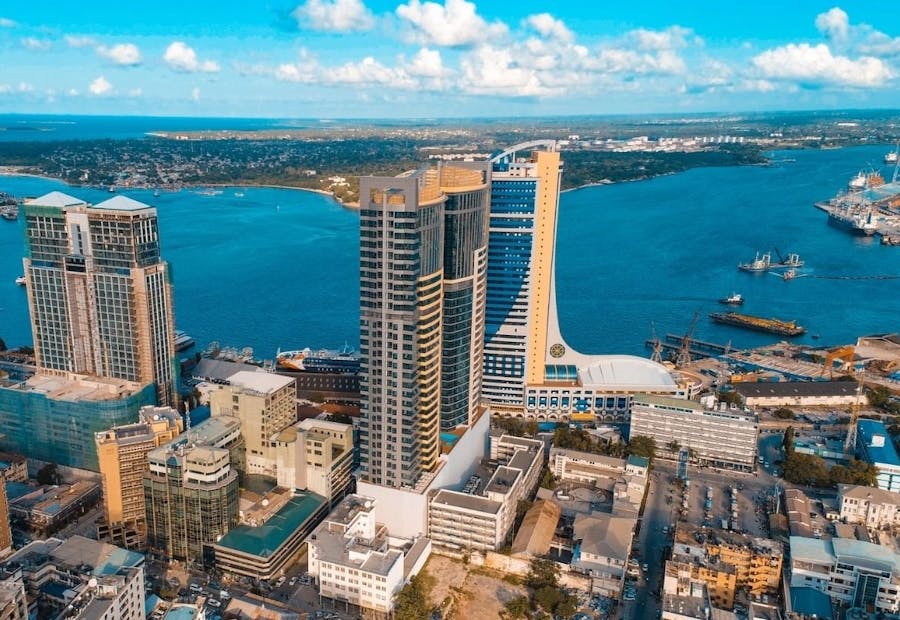 Can foreigners buy a property in Tanzania?
Tanzania differs from most other countries in the process of purchasing land. There are many misconceptions about how the process of purchasing land, therefore it is crucial to understand how it operates. You don't have the same rights as landowners in other nations when you buy land in Tanzania. Laws affecting land usage and ownership include the following: Tanzania National Land Policy in 1995, Village Land Act No. 5 of 1999, and Land Act No.4.
The Tanzania Investment Act permits foreigners to buy land for investment purposes but prohibits them from doing so for personal use. You must buy real estate through a Tanzanian citizen if you are a foreigner and want to own it. Remember that they will possess the land's rights. Only if the person is someone you trust, such as a spouse with Tanzanian citizenship, should you choose this course of action.
What type of property investments can foreigners buy in Tanzania?
A non-Tanzanian is expressly prohibited from owning land under the Land Act, except for investments made following the Tanzania Investment Act. Investors can access land through government leases under local rules by receiving a document known as a "derived right" from the Tanzania Investment Centre (TIC). The actual number of years in the certificate of occupancy, which can be 32, 65, or 98, is one year fewer than the actual number of years in the occupation. According to the Land Act of 1999, the certificate of occupancy may be held for a maximum of 99 years.
When the government allots land for specific groups or communities to utilize for predetermined purposes, communities gain. This typically occurs when the government revokes investor-awarded leaseholds after they fail to develop the relevant land. In other instances, the government may choose to grant interested parties that want to engage in economic activities like agriculture access to land that was formerly owned by a government parastatal. The government has so far designated Special Economic Zones for financial and business investment. The objective is to encourage investment in industry, particularly for industrial goods intended for export. These locations are governed by the Export Processing Zone Authority.
Land ownership is only permitted to foreign investors for investment purposes. An investor may receive land in the form of a derivative right, entitling them to lease it for 32, 65, or 98 years to use it as an investment. The investor's leasing agreement and the TIC certificate of incentive will both be terminated if they modify how the land is used. The derivative rights granted to foreign investors may potentially be revoked by the TIC if they fail to carry out approved projects.
What are the limitations On Land & Property Ownership?
A non-Tanzanian is not permitted to acquire land, except for investments made by the Tanzania Investment Act, according to the Land Act. This covers corporations that are registered in Tanzania and are regarded as foreign entities because they have a foreign ownership majority.
The Tanzania Investment Act creates the Tanzania Investment Centre (TIC), a legal organization whose name is registered on the investment-designated land. Its responsibility is to grant derivative rights to investors who satisfy the legal conditions. After reaching an agreement to purchase the desired land with the owner, the owner will submit the existing title deed to the Ministry of Lands where it will be reissued as land designated for investment purposes under the name of TIC and derivative rights issued to the investor.
Under the TIC, a foreigner can be assigned land designated for investment purposes that are already listed or can search for desirable land owned by a Tanzanian national (foreign entity). Depending on their needs, foreigners can choose from a variety of land possibilities rather than just purchasing a property that is included in the TIC. However, should the foreigner/investor select one of the listed properties and fail to meet the investment requirements stipulated at the time the derivative right was granted, TIC may repurchase the property, and the foreigner would then be entitled to compensation for any improvements made to it. Even though this appears to be one of the best ways for investors to enjoy the use of land in Tanzania, there are some difficulties for the investors. For instance, the majority of Tanzanian banks are not comfortable accepting derivative right titles as a security due to the difficulties in enforcing them, the main one being the TIC right to re-acquire the property.
The fact that such land is already listed under TIC as being designated for investment purposes, however, means that when a bank wishes to sell it to recover, its options for buyers are constrained. The date of title issuance is another issue with derivate rights, particularly when an investor buys a property from a Tanzanian person or registered business. It often takes a year or longer for the appropriate approvals at the Municipal Ministry of Lands and TIC to the point of issuing the title once the investor has made all necessary payments relating to the acquisition of the designated land. While it may just take two to three months for land that has already been registered under TIC. In addition to derivative rights, extended leases and joint ventures are two other ways that investors have been allowed to utilize land in Tanzania.
Using a lengthy lease, a foreign investor will enter into a lease agreement with local landowners for the majority of the period during which they have the legal right to occupy that land, except for a few days fewer than that period. It is important to note that the granted right of occupancy may be renewed after a time of up to 99 years. A company that chooses the joint venture option merges ownership with a Tanzanian corporation that has 51% of the company's shares and is then permitted to use the land as a Tanzanian company. These businesses may sign shareholder agreements, joint venture agreements, or both. These documents should outline the legal structure of the parties involved as well as their respective rights.
3 Tips for Buying From Agents & Developers
To professionally manage, agents and developers work for the renting, buying, selling, and investing in real estate processes while updating the outdated real estate sector with cutting-edge digital methods. These firms concentrated exclusively on offering inventive and reasonably priced real estate solutions and giving constructing supplies to numerous unique organizations in Tanzania and nearby nations. They provide services to a range of clients, including both public and private businesses and people.
Are there mortgage options?
Due to a 3 million home scarcity and a local housing demand that is expected to be 200,000 each year, there is a very strong demand for mortgage loans in Tanzania. It has also been helped by the ease of obtaining mortgages, as the market has seen an increase in mortgage lenders from 3 in 2009 to 33 in 2021, and the average mortgage interest rate has decreased from 22% to 15%. However, the lack of equitably priced homes and the high-interest rates charged on mortgages restrict further growth. Few lenders provide loans for self-construction, which remains pricey and out of the price range of the average Tanzanian. The majority of lenders provide loans for home purchases and equity releases.
Mortgage interest rates have decreased from 22–24 percent in 2010 to 15–19 percent at the moment, but they are still extremely high and have a detrimental impact on affordability. Additionally, complicated procedures for issuing titles—particularly unit titles—continue to be problematic since they limit borrowers' access to mortgage loans.
The National Housing Corporation (NHC), a government-owned corporation created to handle a variety of real estate-related commercial ventures, has continued to carry out its numerous initiatives targeting high, medium, and low-income earners, which have a favorable impact on the mortgage market. Similarly, Watumishi Housing Company (WHC), a public sector property developer, continues to carry out its different projects with a focus on medium and low-income earners and has a favorable influence on the mortgage market. This includes the Public Servants Housing Scheme.
Can I buy agricultural land in Tanzania?
The primary sector of Tanzania's economy is agriculture. Tanzania had more than 44 million hectares of arable land as of 2016, but only 33 percent of it was under cultivation. Rural areas are home to about 70% of the world's poor, and nearly all of them work in agriculture. Maize, sorghum, millet, rice, wheat, beans, cassava, potatoes, and bananas are Tanzania's top nine food crops. The land is a key resource in providing food security. The export of cash crops generates more than US$1 billion for the country's foreign exchange profits, which is a significant contribution from the agricultural sector. Agricultural land along the line of rail is relatively more expensive than in other parts of the country owing to the availability of a market for agricultural produce, a good transportation network, and water.  In addition, foreigners are only allowed to occupy land if they intend to invest in it.