Business Opportunities In Rwanda 2020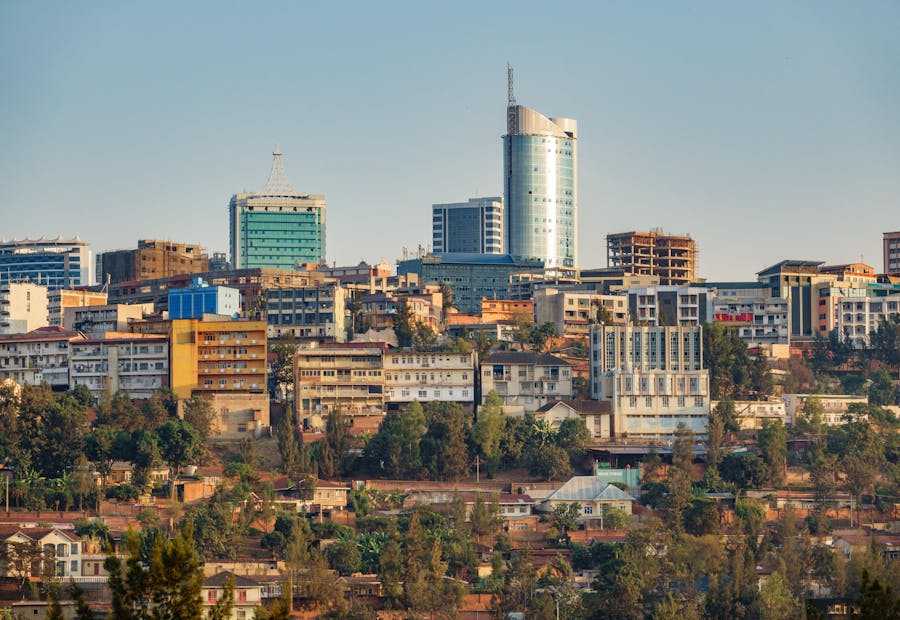 Rwanda has been ranked as the third country in Africa with an ease of doing business. Its private sector also has an organized means of operation that proves beneficial to those seeking investments. Research shows that Rwanda's business-friendly environment was established by the extreme efforts of the government to boost the economy and provide developmental changes. Considering there are numerous low risk factors in establishing businesses in Rwanda, many investors are looking for plausible business opportunities. Whether you're a local or foreign investor, this article will serve as an appropriate guide to the most profitable business opportunity in 2020.  
Food Processing
The agro-processing sector in Rwanda is a lucrative sector with multiple business opportunities. Due to the growing need of the country to focus more of food processing in a bid to create job opportunities, increase the nation's GDP and boost the overall economy, this sector has gained a solid ground over the years. Fifty percent of the goods imported into Rwanda are food products, which poses many disadvantages, given there is a constant rise in demand as the population increases. Nonetheless, Rwanda has accommodating agro-climate conditions to support the production of agricultural produce. This presents an avenue for food processing to increase within the economy. Advantageously, Rwanda has experienced an intelligent growth in processing technologies, making it easy for the agro-processing sector to expand.
Various entrepreneurs from other countries such as India have also shown tremendous interest in the food processing sector. Multiple efforts have been made to invest in these areas due to possible profitable outcomes. This occurred after the inauguration of the India-Rwanda Innovation Growth Program targeted at brewing economic developments. Presently, Rwanda is an exporter of agro-processed products to a number of countries, allowing this sector to amount to one-third of the nation's GDP. Areas flooding with business opportunities in the food processing sector include dairy processing, cassava processing, fruit processing and etcetera.
Real Estate Market
The city of Kigali in Rwanda is experiencing an increase in urbanization, giving birth to more demands especially in the area of good housing. Due to several shortcomings, the government has made several efforts to expand the real estate industry and possibly attract foreign investments. The Rwandan government also projected about 25,000 houses to be built to cater for the increasing demands of its citizens, which means that business opportunities are flooding the real estate sector. Astonishingly, the city of Kigali is promoting this move as well to ensure the city reaches its full potential. Kigali notably has the highest return yields in comparison to top cities situated across Africa. In simpler terms, having high return yields means the income returns from an investment property is high with respect to initial costs. Multiple constructions are being carried out, which means there are growing business opportunities for real estate investors, and seemingly more for the labor market. Equally important, since urbanization hasn't reached its full potential yet, the lower class households also enjoy the booming real estate industry, because affordable yet improved housing can be made available to them. This stands as another measure to boost the economy.
Manufacturing Sector
Rwanda has seen an expansion in the manufacturing sector due to several positive efforts made by the government. Over the past few years, industrialization has proved beneficial to the economy which pulled attention to the expansion of this sector. More essentially, the government realized the disadvantages of leaving the manufacturing sector for only public investments and thus, decided to involve the private sector. In a bid to mobilize the manufacturing sector for profitable returns, the government has encouraged individuals and business owners to invest more in small scale manufacturing enterprises. The aim of the Rwandan government is to increase the contribution of the manufacturing sector to the nation's GDP to 26 percent by 2020; and for this to be accomplished, individuals have to make valuable use of the present business opportunities. Since the manufacturing sector is increasing at 7 percent per annum, there's great promise for startup businesses. More so, developmental changes caused by the National Industrial Policy to help the Rwanda economy diversify, can help spur up positive results even faster. Business opportunities in this area include plastic bottle production, textile manufacturing, printing, the manufacturing of wood, metal, or rubber products and etcetera. 
Tourism
Tourism in Rwanda has progressed from an underground industry to one of the largest in Africa, and extending to the world. Its expansion in terms of tourist' arrival and revenue has been recorded since 1988, with substantial contribution to the nation's GDP. Over the years, the export industry in Rwanda greatly benefited from the growth of tourism, amounting to 47 percent of the total foreign exchange. Presently, tourism stands as the leading sector in export trade, surpassing agriculture, which formally topped the list. The tourism sector has created multiple business opportunities and helped the labor market with thousands of job opportunities. Since the government is also making deliberate efforts to expand tourism in the country, due to its mega $42.3 million earnings in 2007 in foreign exchange, lucrative opportunities are brewing in many dimensions. One of Rwanda's focus is on tourist' arrival which is why hospitality is a good area to invest in. Hotels are being increased, especially in Rwanda's capital, Kigali, to properly cater for the accommodation needs of tourists. Restaurants and tourists attractions are being improved upon and this opens up more investment opportunities. 
Digital Services
The private sector in Rwanda continues to grow due to the increasing number of technological demands. People have become more technologically dependent and the need for internet and digital services continues to rise. There's a sense of convenience attached with accomplishing multiple tasks with the help of a computer or broadband services. More so, the Rwandan government realized the impact this has on economic growth, and has since strived to expand this sector. The Rwandan government is aiming at becoming the IT hub of Africa, with dreams of building an entire knowledge-based economy. In line with this, the government made several efforts to provide internet services in many regions of the country. Presently, the City of Kigali has launched free wireless internet services to the public, pushing the nation one step closer its dreams. This opened up multiple business opportunities for those that are knowledgeable in this field. Business opportunities include computer hardware sales, internet cafés to provide people with e-services, and various digital marketing services. Online jobs have become more rampant due to an increase in online businesses. Opportunities in this area delivers flexibility in the work field. 
Transport Services
The City of Kigali has been identified as the hub of transportation for the nation. Likewise, in Africa, Kigali is one of the top cities known to have convenient and traffic-free transportation. Since urbanization is increasing at a steady pace, there is a growing need for more transport options. Thus, business opportunities are flooding the transport sector. During the Smart Kigali movement, some transport services were improved such as taxis and buses. Also, the roads were developed to provide more transportation efficiency. This has entirely erased traffic problems, making Kigali a city of easy transportation. More policies are being put into place to replicate the advancements done in Kigali in neighboring top cities, bringing opportunities there as well. Business opportunities could either be in the transportation of people or goods from one destinations to another. Investing in this sector may demand purchasing quality vehicles in small, medium or large scales and registering them appropriately. Meanwhile, analyzing the number of road transports taking place every day in Rwanda, it's pertinent to note that the transport sector shows great promise for startup businesses.
Energy Sector
The energy sector in Rwanda is constantly being developed due to the vision of the government to provide 100% electricity supply by 2024. As at 2017, Rwanda only has about 210.9 MW of generation capacity installed, with hopes of increments in the nearest future. Nonetheless, this has created business opportunities in more areas than one. Rwanda has a blend of power generation spread across different cities. Hydropower only cover 48 percent, while thermal energy makes up for 32 percent. Solar PV power on the other hand covers 5.7 percent, while methane to power energy accommodates the remnant 14.3 percent. Insightfully, many households are buying into the idea of renewable energy, which has pushed solar energy into the limelight. Regardless of the plans made by the government to reach 512 MW generation capacity by 2024, solar energy usage would have doubled, being an earth friendly and cost effective way to generate power. Business opportunities in this area include the production solar energy products, retail, or installing services.  It is quite convenient for solar energy products to be installed even in the most remote location, meaning there's bound to be a vast consumer market in the coming years.
Trade
Investing in trade is a prudent option for all business-inclined individuals. Reason being that trade is beneficial whether it's a small, medium or large scale investment. Ranging from petty trades to large-scale trades, business opportunities are available for all class-range of the population. More importantly, this will cater for the increasing demands in Rwanda, and will properly liberate the private sector, leading to growth in the economy. Rwanda's GDP has been rising due to major contributions to the trade sector and is set for fast growth in the long run. Business opportunities in trading are available with the sale of raw materials, agricultural produce, finished goods, or manufactured products. Small scale trading opportunities may include the sale of foodstuffs, clothes, shoes, drinks, and etcetera. Middle scale trading opportunities include selling mobile phones, mobile accessories, jewelry, cosmetics, and etcetera. Large scale trading opportunities include investing in factory-developments, depots, and etcetera. Choosing the most profitable trading enterprise to invest in depends on your consumer market and their respective needs.
Rendering Services
Rendering services is one of the most lucrative business opportunity in Rwanda at the moment. There are many options however; and finding the most suitable one comes from an intuitive market analysis. Different regions have varying needs which are dependent on the consumer market. Setting up a lucrative business also depends on the population class in that region. Business opportunities in service rendering for lower class regions may include shoe repair or a hair salon business; whereas middle class regions may demand vehicle repair. Though top cities in Rwanda are experiencing slight urbanization, the demand for basic and affordable services is still potent. While some regions may have higher demands than others, others may have fewer with a demand for more modern and advanced options. Your business budget would determine the type of service to render and the area to render it. Some business opportunities include phone charging services, photocopying or e-services, car rental services, laundry services, photography services, catering services, luxury travel tour services, and etcetera.
Professional Training  
For those that are extremely knowledgeable in their field of work, a growing business opportunity is professional training. Many companies and enterprises constantly need individuals who can train them in a particular field for the profit of their business. This venture attracts reasonable income as companies always want to have a competitive advantage. Not all companies may patronize this business venture and not many are aware of such opportunities in the market. Nonetheless, there are still a ton of enterprises that are constantly in search of professional trainers.  Trainer that are knowledgeable in more fields than one have an upper advantage. If you desire to improve on your field of knowledge, thankfully, there are courses online that can increase your chances of being hired for professional training. Some of these trainings include cyber security training, IT service management, project management, customer service training, and etcetera. This business opportunity comes with extreme flexibility since there is no limit to the number of enterprises you can work with, and you can conveniently decide the terms and conditions the companies have to follow.  
Export Trade
Currently, Rwanda is making efforts to expand their export sector due to the trade deficit of imports to exports. Rwanda exports coffee, tea and various mineral resources, and certain steps have been made to strengthen this sector; one of which involves promoting industrialization in the economy and producing competitive products. Major investments were made and manufacturing processes were developed within the nation. Beneficially, the trade deficit reduced in 2017 by 36 percent as a result of these brilliant strategies. The private sector was also liberalized, creating an avenue for companies to benefit from export trades unlike before. The government has also expressed tremendous interest in companies focused in this sector and has offered attractive incentives to help promote their businesses. Financial assistance is being provided to export companies with the help of an export facility put in place by the government.  Many local and foreign companies have taken advantage of the business opportunities in this sector and have properly established their businesses. Another strategy the government took was to offer subsidized rates on imports, which would in turn promote exports. Companies have attested to the convenience in setting up their establishments in the export sector and the profits they are encountering. 
Retail Stores
Retailers in Rwanda are enjoying the benefits of a business-friendly environment.  According to statistics, Rwanda is ranked the number one booming market for retailers. It has been established that the rate of demand in Rwanda is increasing, which means both local and foreign retailers are benefiting. The political stability of Rwandan government also plays a key role in the success of retail businesses. It's extremely conducive to set up and establish a business without unexpected hindrances, unlike other African nations. It's also quite easy to understand the consumer market in Rwanda due to lack of complexities. Setting up a retail store demands having a market analysis to understand the needs of the consumers. More so, establishing the store should be done strictly on budget, to ensure all the essential products are purchase. Essential products that individuals need for daily living should be a top priority for your business, before considering others. However, if your store is focused on one particular type of product, then considering essentials is not mandatory. Business opportunities in retailing include pharmaceutical retail services for the licensed individuals, wine retail shops, grocery stores, and etcetera.  
Oil and Gas Sector
It was established that Rwanda has an increasing demand for oil and petroleum products. In a bid to spur up economic growth, the government fully mobilized the private sector to give the population an opportunity to invest in the oil and gas sector. This led to more increase in demand and is constantly pushing the economy into a stage of sustainable growth. Both industries and individuals would profit from the increase in petroleum products and oil lubricants as the country flourishes in economic developments. Average statistics show that Rwanda uses approximately 205 million liters of fuel per year and this is expected to rise in the coming years. The nation spends millions in importing diesel, causing a trade deficit, and this doesn't still meet the demands of the nation. The government has encouraged the private sector to create oil reservoirs to cater for the country's needs, as the country expands their reservoirs as well. Many business owners are making quality use of these opportunities and profiting from the supply of diesel and petroleum products. This has created an avenue for the nation's revenue to increase from the oil and gas sector, while the government makes also profits from the re-exporting of these products.
Telecommunications Sector
The telecommunications sector in Rwanda has maintained solid growth over the years because of several fiscal and monetary policies put in place by the government. This has created a thriving business environment for investors. More so, it opens up doors to business opportunities. One common small-scale business that shows great promise is selling recharge cards or sim cards for telecommunication services. Though small, there are multiple profits to be made. Business opportunities are also available with the rising demand of tech-savvy individuals by telecommunication companies. The telecommunications market has greatly contributed to GDP growth and due to several measures, the sector is bound to improve. As urbanization is occurring in the major cities in Rwanda, the mobile and broadband sector continues to grow. In a bid to improve telecommunication services, the government oversaw the expansion of fiber optic cables around the entire country. As of 2013, 98 percent of the entire population had access to a mobile cellular network, which means that opportunities in the telecom sector are indeed lucrative. Putting into consideration that at 2012, there were approximately 5.7 million mobile lines in the country, it's clear that these business opportunities are gaining essential grounds.
Construction
Rwanda imports more goods and services than they export. The imports in GDP percentage is a total of 34.13 percent while export covers 17.37 percent. In light of this, the manufacturing sector is striving to gain a productive ground as many are taking advantage of business opportunities available in the sector. The area of construction, particularly the construction of furniture has become a lucrative business that many are rushing into. However, Rwanda still imports various types of home and office furniture from countries like China, and many individuals prefer these foreign products to locally produced ones. The imported products are seen to be of higher quality than the ones made in Rwanda. This has opened an avenue for further improvements to attract a wide range of customers. With proper craftsmanship, the locally produced furniture would be able to measure up to the imported ones. More essentially, offering them at reduced prices would create a competitive advantage for these products.  Since the manufacturing sector is expanding by the day, you can expect more producers in the construction field, giving rise to quality options in the market. Nonetheless, since this market hasn't reached its peak, it's imperative for business owners to invest in this growing field and gain a competitive ground.