Top 35 African Owned Makeup, Skin Care & Cosmetics Brands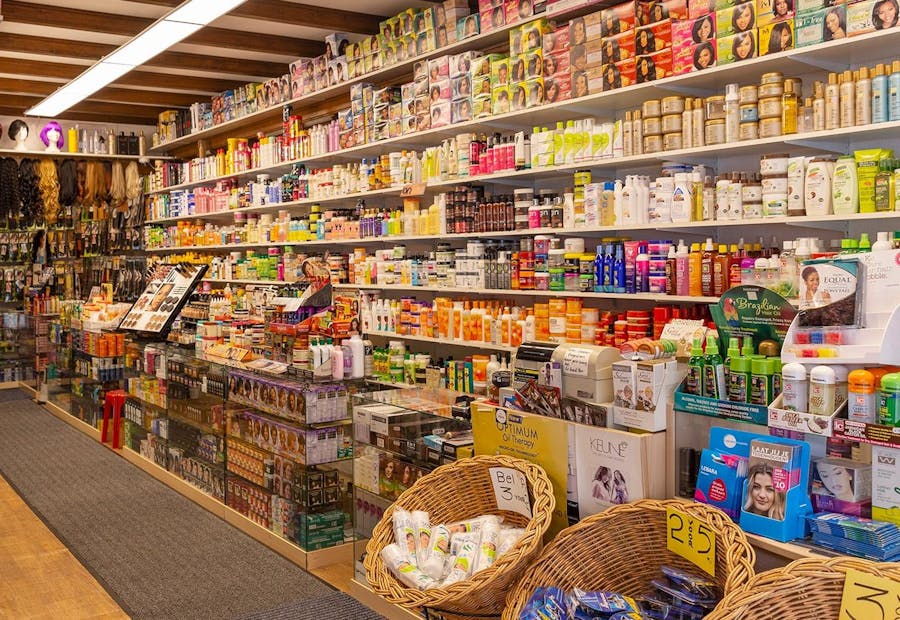 Join us as we explore a few of the best black owned skincare brands to look out for......
Body care products can be challenging to choose for many of us women of color; especially when it comes to pigmentation and dark marks, we black women require melanin-friendly products that can effectively address our skincare woes. If you a lover of makeup, skincare or cosmetics, the challenge of finding a product that caters to our skin type is over. Luckily, our team here at Jostylin, have sifted through a number of products created by women of color to serve us women of color. Come along and explore with us the top 35 black owned and African owned brands in makeup, beauty, skincare, and cosmetics. Please note that they are not arranged in any particular order.
1. Black Up Cosmetics
Black Up Cosmetics is a French beauty black owned beauty brand that is dedicated to brown-skinned ladies. Women of color are the central focus of this brand. Stemming up from the beautiful city of Paris, Black Up Cosmetics is known for its wide range of quality and professional make up that is made by women of color to answer the everyday needs of brown-skinned women. Mat or powdery finishes, velvety effects, 100% non-ashy finish, ultra-vibrant colors, and perfect coverage are among the many qualities that Black Up Cosmetics offer in all of its products; a perfect blend of quality and pleasure.
For all your facial and lip products, Black Up Cosmetics has got you covered. The brand has everything you would ever need to create a full stunning look. That is to say, and you can pick up your face products plus all types of eye shadow palettes and lip products from this one-stop-shop. Two-way cake, mattifying fluid foundation, glossy liquid lipstick, and Matte Liquid Lipcolor rank among its bestselling products. The all-new no transfer concealer and blush me up palette are among the list of new products from Black Up Cosmetics.
Black Up Cosmetics is known for making some of the best-pigmented lippies on the market, enabling you to create your favorite matte lip that will cause your melanin to pop. No matter your skin type, you can be sure to find a suitable product just for you. With Black Up Cosmetics, you stay free, stylish, and modern as you triumph in bold acceptance of your roots.
2. Epara
Another African owned beauty brand is Epara. Ozohu Adoh founded the Epara brand. The Epara skincare brand has a rich history fueling its inception. After many years of trying to find a skincare product that would work with Ozohu's skin of color, it yielded no results. Throughout all these years, she had to battle with the unfortunate challenge of misdiagnosed rashes and dry skin. The need to find a lasting solution to this kept on raising the head in Ozohu's heart. She understood that the negative impact was not personal to her only but millions of other brown-skinned ladies. Ozohu found the need to put her accounting degree from Oxford university aside to pursue a full-time research project in finding a solution.
Epara stands on the premise of research into African oils, botanicals, and kinds of butter. Epara skincare products belong to a luxury skincare line made of natural blends of African oils and varieties of butter. They leave a moisturizing effect on brown skin. The specific needs of brown skin that the Epara line targets are hydration and hyperpigmentation. The best part of this is that Epara's line range of products has no bleaching agents in their products. The skincare products have brightening agents that address dark spots without any effect on the overall melanin levels. Each product has natural moisturizing ingredients like hyaluronic acid and shea butter.
3. Jostylin Cosmetic
JoStylin is an all organic African owned cosmetics brand founded by Jostylin, a Youtube hair enthusiast. Having been natural for 10 years now, she understood the importance and patience when it came to growing natural Afro hair. Lots of heart-centered care, efficient techniques accompanied with the right natural ingredients are what her moto involves. 99% of the ingredients used in her products are 99% naturally derived, with the remaining 1% being made up of gentle yet effective preservatives such as Cetearyl Alcohol.
The products are grown, mixed and packaged on the African continent, with ingredients coming as far as Tanzania, Uganda, and Ghana. She wanted to combine my knowledge gained from her Hons Degree in International Development Studies with her love for hair. The African continent has been blessed with endless natural beauty, but natural resources are pillaged and exported in return for goods, created using the very same natural ingredients that were exported and Jostylin is doing her part in that respect.
4. Fenty Beauty
In September 2017, the famous black singer Rihanna launched Fenty Beauty as another great black owned makeup and cosmetics brand. The word Fenty is believed to be Rihanna's last name by birth. The brand made history during its original foundation launch when it sold a record 40 shades of foundation in truly diverse skin tones. It has since expanded to a whopping 50 foundation shades. Fenty Beauty remains one of the few cosmetic brands that have a comprehensive range of users. From gender to skin tone, Fenty Beauty accommodates diverse people with a suitable product for everyone. It was through this revolution that many pre-existent cosmetic brands that are white-owned begun to expand their ranges to cover shades for women of color. Rihanna thought past every possible barrier to her products in the initial stages of the startup of Fenty Beauty. It is of no surprise that Fenty Beauty has loads of universal products that naturally fit the fairest and darkest skin tones.
Fenty Beauty uses extraction from natural ingredients in the making of its products. Their products have no known side effects. Regardless of the condition of your skin, there is an ideal product for you, as though it was customized. For dry skin, wrinkled skin, and dry lips, Fenty Beauty's range of products will not only give you a one-use good look, but it penetrates through the pores of your skin to restore your natural skin quality. Fenty Beauty has a wide range of products ranging from makeup, brushes and applicators, palettes, facial products, cheek products, eye, and lip products, and accessories. It's Pro Filt'R Foundation, Pro Filt'R Soft Matte Longwear Foundation, and Pro Filt'R Hydrating Longwear Foundation number among the best-sold products of the brand.
5. Unsun Cosmetics
Over the years, brown-skinned ladies have been faced with the challenge of sunscreen complaints. According to research, many black persons say that most formulas leave brown skin looking ghostly. For the few that disappear have also been found to be chemically intoxicated. It is quite a challenging task to find a formula that blends perfectly well into brown skins. It is for this reason that Katonya Breaux created Unsun Cosmetics. This black owned beauty brand got inspired to pursue finding a solution after looking out for sunscreen that would work well with brown skins without leaving a white residue behind. Breaux recalls when she discovered over time that there was a smattering of bumps on her facial area due to prolonged unprotected stay in the sun.
Unsun Cosmetics offers mineral-based sunscreens for women of color. Products that are both clean and invisible on brown skins are what Unsun Cosmetics offer. Get a sunscreen that is quality and safe for you and the environment. You can check out Unsun's tinted mineral sunscreen. It comes in dual shades, primarily as a sunscreen, it doubles as a primer and color corrector also. This means you can choose to wear it all alone or underneath your makeup. Every brown-skinned woman would benefit from this tinted mineral sunscreen for as long as you get into contact with the sun. You can stay for long hours in the sun without any concern knowing that Unsun's tinted mineral sunscreen has you covered against any sun damages.
6. Base Butter
Here is another inspirational black owned beauty brand. Founders She'Neil Johnson and Nicolette Graves desired to serve their fellow women of color with products made from pure, natural, simple, and good-for-you formulas. Base butter has traveled along the lines of transformation since its inception in 2015. From its beginning, Base, Butter functioned fundamentally as a passion project. There were a series of interactions and grassroots participation with women of color throughout this period. This gave Johnson and Graves a better understanding of the skincare needs of black women. One of the core realizations had to do with the low self-esteem of women of color. This moved gradually into a worldwide brand that is recognized and patronized by light-skinned women everywhere. Base Butter continues to educate and empower black women to become confident consumers when it comes to their skincare products.
Two of Base Butter's top-selling products, the radiate face jelly, and the body love cream, are made from fresh and natural extracts of mango butter, aloe vera, and shea butter to keep brown skin hydrated. Talking of skin hydration, if you have dry skin, try the body love cream and restore the love and pride in your skin. Unlike other skincare products, Base Butter uses careful research findings and tests in the making of its products to ensure that you suffer no irritation, reaction, or whatsoever.
7. Jade & Fox Co.
Jade & Fox Co. is a skincare line that targets people who want to live more naturally. Ashley Johnson, who founded Jade & Fox Co., is a direct reflection of her brand. Very interesting, Johnson began wearing her hair natural over a decade ago. Ever since, she has only progressed in her natural agenda without turning back. Indeed, many people do not like all-natural products because of how flat boring they are. The mere fact that it's natural doesn't mean it should smell like pawpaw leaves. Jade & Fox Co brings a whole new revolution to natural skincare products.
It is notable to note that Jade & Fox Co. is a handmade skincare brand. At Jade & Fox Co., natural means natural. Johnson commenced mixing DIY recipes and ingredients for her personal use many years back. This gives a more natural and desired output in all of its products. If you are looking to live a more natural lifestyle with your skincare needs, Jade & Fox Co. has all you will ever need. Enjoy the goodness of nature with products made with simple ingredients. You will get the best from your skin as you continue to use these natural skincare products which avoid irritation of sensitive skin types. Jade & Fox Co. also has a variety of products for all manner of hyperpigmentation for black women. Don't give up on your skin yet.
8. Golde
It is one thing to have a beauty and wellness brand and another to have an all available brand. These two factors don't easily partner. It is for this reason and more that Trinity Wofford's Golde brand stands tall in the skincare industry. With Wofford's background as a medical student, she combines wellness with beauty in products that are widely accessible by people of a different class, economic standing, and race. Golde has unique skincare products for everyone. Two superfood masks that are 100% edible means that you can eat these skincare products with fun. Also, Golde's all-natural powders balance oily skin and clear cystic breakouts.
Golde is one of the few best black owned beauty brands that ofcus on holistic beauty, and wellness. Wofford founded Golde on the solid foundation of a turmeric tonic. The reason being that turmeric has high anti-inflammatory properties. Not only had Wofford studied or read about turmeric tonic, but she had seen its effectiveness firsthand when it was used to ease the symptoms of her mother's rheumatoid arthritis. Golde uses turmeric extracts with other healthy ingredients to make quality skincare products that work for you. Get more benefits in health as you take care of your skin with Golde.
9. Belle Bar Organic
Over the years, natural beauty products have been highly concentrated on whites. This left the millions of black women in a pool of neglect. Of course, women of choice have always needed quality beauty products just as white women have. But the unfortunate reality was that the beauty product brands at the time seemed not to care about the needs of light-skinned women. As unpleasant as this may be, many black women lost their self-esteem as they could not find the appropriate products to treat their skin. Tianna Bell, the founder of Belle Bar Organic, looked to reach out to women of color by creating a variety of organic and natural beauty products with a sense of inclusion and diversity in mind.
If everything else can be customized to meet the needs of a people group, skincare products should also fit into this theory. The thought inspired belle Bar Organic that it should be comfortable and possible to make entirely natural beauty products that can be manipulated to meet the individual beauty needs of people. In all of this, the focus did not shift from women of color. Beyond inclusion, Belle Bar Organic is a black owned cosmetics brand that aims to empower and uniquely celebrate women of color. How? By only using their products. Each product is carefully made with the right ingredients for specific beauty needs and skin types to give you results that will empower you to be celebrated by all who come into contact with you.
10. The Lip Bar
The Lip Bar is a cosmetic line that is fully dedicated to lip products. Sometimes things happen for the general good of the masses. It is true that most unemployed people earnestly desire they get hired. As a matter of urgency, people are even willing to take up jobs that are far below their qualifications and expertise. Rarely will someone resign from a job without any assurance of a better job elsewhere? In as much as this is difficult to do, they that take such a step deserve an award. Lol. That was on a lighter note. The truth is, every brand that thrives on the strength of sacrifice always has unmatched goodies to offer. It is of no surprise that The Lip Bar stands in a comfortable lead when it comes to lip products in the beauty industry.
Melissa Butler quit her job on wall street to form The Lip Bar. With a burning desire, Melissa began cooking up clean formulas free of chemicals. She did this in her home for some time until it gradually burst into the biggest lip brand on the market; The Lip Bar. Today, The Lip Bar ranks topmost when it comes to diverse shades for all skin tones plus an elegant and beautiful color pay-off. The Lip Bar has been 'disrupting' the beauty industry for the past seven years through its products and inclusive imagery. For all your colorful lipsticks that will pop on your brown skin, look no further than The Lip Bar brand.
11. Mented Cosmetics
Mented Cosmetics was formed to give women of color a place in "nude" makeup. The case over the years had been that women of color were excluded from "nude" makeup conversations or any of such related talks. Let us get this clear. That nude should have nothing to do with one-shade-fits all. Plus, a single beige color can never complement all deep skin tones. There was, therefore, the need to give women of color something that works best with their skin tone. And even further, have diverse shade options for women of choice in their different skin tones. In 2017, founders K.J. Miller and Amanda E. Johnson made this a reality when they, through their collective efforts, formed Mented Cosmetics. Light skinned women are the core of Mented Cosmetics, giving them more beauty options.
Mented Cosmetics have a diverse range of products that are formulated with undertone and top tone in mind. This is in the light of customizing their products for all women of color. Miller and Johnson, being women of color, are able to identify with their customers much better. Even more, they have every need of their customers at heart. This is what propels them to do better each day to serve their customers even better. Mented Cosmetics is a brand that longs to satisfy every need of their customers through products that offer great value for relatively less cost.
12. Beauty Bakerie
Since her early years, Cashmere Nicole, founder of Beauty Bakerie, had a dream to own a makeup company one day. As life unfolded her pages to Nicole, she encountered one setback after another. At a tender age of 16, Nicole became the mother of her first daughter. Even worse, she had to raise the child all by herself as a single mom. As if that was not enough, 11 years later, she had to battle with breast cancer. These series of setbacks should have been enough to cause Nicole to give up on her childhood dream, but she never gave room to distractions. Triumphing through it all, Nicole found every reason to stay motivated and focus on building her dream brand. Beauty Bakerie, Nicole's reward.
Beauty Bakerie was birthed in 2011. It has since offered several unique products to its customers. Can you imagine the relief of putting on lipstick and never having to touch it again? With the Matte Lip Whip from Beauty Bakerie, you enjoy freedom and convenience as you wear your favorite lipstick. The famous Matte Lip Whip is undoubtedly the people's favorite because it just wouldn't budge. If you want to stand out at your workplace, on the street, or wherever you find yourself, wear Matte.
13. Naturally Supple
Often, the collective prowess of two does excellent. Naturally Supple is a cosmetic brand that does skin and hair products from natural spices and ingredients. As American University freshmen, Festicia Bovell and Thamara Aridou came together to form this fantastic cosmetic line. Shea butter and coconut oil are two great natural ingredients that have been proved to offer loads of benefits to our skin and hair. They both have a way of healing broken skin and restoring your skin and hair to its natural state. As the brand name indicates, Naturally Supple is a 100% natural cosmetic line. Naturally Supple uses a great deal of natural and undiluted shea butter and coconut oil to make all of its products.
Naturally Supple has as its prime mandate to combat dry hair and skin through innovative and natural products of top quality. This primarily has to do with women of color. Knowing how it feels to overlooked as a woman of color when it comes to beauty needs, Bovell and Aridou have created hair and skincare products for women of color. Two of their top products, the Pink Shimmer and an all-natural SPF shea butter, are just what you need to cease every trouble of dry hair and skin. What you get from any of their products is a moisturized, clear, and bright shine.
14. Irie Rock Naturals
There is always a way for our habitual childhood likes to influence our career path as we grow. A career, business, or brand that is birthed from a childhood desire has some sense of passion and belonging. That is to say; it doesn't exist in isolation to the owner or founder. Instead, the first sight of the founder shows exactly how related they are to their brand. Irie Rock Naturals is a beauty line that is owned by a Jamaican woman. As a young girl staying with her grandmother, she used to spend time in her grandmother's garden. This was a relatively small garden that was filled with herbs and fruit trees. The garden also had a rock in the middle. Her continual stay in the garden blossomed her love for everything natural.
That was the birthing seed of Irie Rock Naturals, which today is a leading body care brand that offers a wide range of naturally fueled beauty products. Witch hazel, tea tree oil, and scrums are some products of Irie Rock Naturals. Get all your beauty products with no hassle. Products that have been tailored specifically to complement your brown skin is what Irie Rock Naturals offer.
15. Honey Pot Wax Lounge
Honey Pot Wax Lounge is an all-inclusive race, gender, and skin tone brand. It is a one-stop beauty line for all beauty products. As a family-owned and operated brand based in the bright city of Los Angeles, Honey Pot Wax Lounge is an international brand that has a wide range of customers in different parts of the world. From a family of brown skins, the Honey Pot Wax Lounge stays committed to tailoring specific products to suit women of color. Plus, every skin tone has a product specially made for you. Bring life back to your hair with naturally inspired hair products.
If you are looking for a luxurious experience with your beauty products, your ideal brand choice remains Honey Pot Wax Lounge. Rarely will you find a single brand that offers an all-round product base for women of color? For all of your beauty needs, Pot Wax Lounge has you sorted. Products range from waxes, lashes, hair, and skincare products and facials. All of their products are manufactured from botanical ingredients, which are carefully formulated to give your face, skin, and hair enrichment. Stay on point with self-care by patronizing Honey Pot Wax Lounge products.
16. Folie Apothecary
Folie is a French word which is translated to mean "madness." Nikisha Brunson, the founder of Folie Apothecary, explains the notion behind the naming convention by saying, "Well, everyone is a bit mad, especially creatives as myself, plus everything sounds so good in French!" Folie Apothecary is a makeup brand that offers a "mad" degree of products to give you a "mad" look and feel. It uses natural ingredients to make skin and hair care products for people of all backgrounds. For the brown-skinned and white, everyone has something unique for their beauty needs.
Clean, natural, and sustainable are the qualities you will find in each of Folie Apothecary's products. Get your dream skin with Folie Apothecary's range of natural products. There is no bleaching agent in any of the products. Plus, all forms of irritations and reactions to your skin have been taken care of. They have face scrums that you can use to exfoliate unwanted oils from your face. Unlike the traditional face scrums, this is made from natural ingredients and spices that do a great job on your facial region to give you the best results. Also in stock are all-purpose body kinds of butter and mists. With Folie Apothecary, it is never too late to create your desired looks.
17. Pat McGrath Labs
Often referred to as the "Mother of Makeup," Pat McGrath is a well-known makeup brand throughout the world. Her products are superb and have proved over time to offer gold glass products that compare to none on the market. Pat McGrath has rewritten the story in the makeup and beauty industry. She has changed the game when it comes to beauty, raising a high standard for her competitors. This brand demonstrates clear evidence of class and value in every way. From product branding to the range of users and availability, you cannot overlook the level of excellence attached to Pat McGrath Labs.
Pat McGrath Labs produce inclusive skincare products for people of every race and skin tone. This iconic makeup brand has proved to the world time and again that it is possible to have quality and class that works for everyone regardless of race, color, or economic status. Notwithstanding, Pat McGrath's status as a badass black billionaire became possible by an evident concentration on women of color who had been long overlooked in the makeup industry. Today, if you are looking for a luxe beauty line that won't let you down, look no further than Pat McGrath Labs. At the hearing of Pat McGrath Labs, I stan, celebrities stan, and the world stans.
18. AJ Crimson Beauty
Another innovative black owned beauty brand is AJ Crimson. Crimson is founder and CEO of the beauty brand that bears his name, is not a novice in the industry. He is a fountain of knowledge when it comes to the skincare and beauty industry. As a makeup artist, beauty and lifestyle expert and entrepreneur, it is no surprise that AJ Crimson ranks as one of the tops ranked leading authorities and most trusted names in the beauty industry. He birthed this brand out of the necessity of what he describes as an absolute need to bring products to women of color. Products that worked and didn't oxidize or change. Today, the AJ Crimson Beauty line has products inclusive of all ethnicities, one that every woman can find ownership and trust.
The AJ Crimson Beauty line offers distinctive products with customized features for everyone. There is always something peculiar for every skin tone. The brand doesn't believe in the traditional one size fits all mentality. For women of color and black women, AJ Crimson Beauty produces shades for women of every skin tone and ethnic background. Several years of reputation have made AJ Crimson the preferred choice for celebrities and artists, including Keyshia Cole, Fergie of the black-eyed peas, Brandy and Missey Elliot, among others. AJ Crimson's products are also used on several popular television series, including Scandal, Girlfriends Guide to Divorce, Empire, and more. You can't go wrong with AJ Crimson Beauty's range of products.
19. Aba Love Apothecary
Aba Gyepi-Garbrah is the founder of Aba Love Apothecary. She founded this beauty line out of her passion and advocacy for naturally healthy skin. As if passion was not enough, Aba went further to gain advanced knowledge in plant medicine at the New York Institute of Aromatherapy. Over the period, Aba has created her unique formulas from natural ingredients. She brings this into the skincare industry into well-tailored products that offer significant benefits to women of color. The brand's Body Tonic Toning Oil has received immense praise from its users.
One underlying quality that runs through every product of Aba Love Apothecary is a regular therapeutic use of aromatic plant extracts and essential oils. These natural extracts and oils are further processed into skincare products. One thing you can be sure of is that you won't find any petrochemicals, synthetic fragrances or parabens any of Aba Love Apothecary's products. That is to say that there are no known side effects associated with their products. Potency and antioxidants are two key provisions in any of Aba Love Apothecary's beauty products. In addition to the beauty you get from using their products, you get added benefits of healing to your skin.
20. Buttah Skincare
Dorion Renaud doubles as an actor and model. Again, he happens to be the founder of Buttah Skincare. In the skincare industry, which is primarily dominated by women, Renaud found a reason to contribute his quota to the industry. It all started after many years of Renaud trying to find the right products to help his skincare needs. Throughout his search, jumping from product to product, Renaud was not convinced that there was any that was just fit for him. This gingered him to find a solution all by himself, and that led to the making of Buttah Skincare. Although he needed help for his own skin needs, Renaud admits that he had always had in mind the many people who were in similar situations. Thus, inasmuch as Buttah Skincare is for him, so it is for us all.
Buttah Skincare imports organic shea butter from Africa to make all of its products. One definite benefit from the shea butter is that it reinvigorates your skin's natural radiance, causing it to glow brighter. If you don't know Renaud, get some pictures of him, and you will need no one to convince you any further to lay your hands on his products as soon as you can. Images can indeed be deceptive, but Renaud's skin, in reality, is no different from what you will see in his photographs. If you have dry skin, you can quickly reverse it with Buttah Skincare's shea butter products.
21. Hanahana Beauty
Hanahana Beauty is yet another African owned beauty brand that prides itself on shea butter products. Founder, Abena Boamah is a Ghanaian, and she uses handcrafted shea butter sourced from Katariga women in Tamale, a suburb of Ghana. Hanahana pays twice the fair trade rate for this quality shea butter. Tamale is known to be one of the leading producers of organic shea butter. As a clean beauty brand, Hanahana offers ethically sourced and better-for-you ingredients in the making of its products. Plus, all of its products are 100% handcrafted, made with love.
For women of color who want to feel confident in your skin every day, Hanahana Beauty is the brand for you. With the brand's unmatched mission, it is evident that Hanahana Beauty is working in every regard towards increasing accessibility, transparency, and sustainability in all aspects of what they create. This is seen from the fair sourcing of shea butter as a raw material to the making of their homemade products, and finally, through a responsible representation of people who form part of the brand. In the brutal winter winds, you can always rely on Hanahana Beauty's range of shea butter filled products to soothe and hydrate your skin and to give you a glow-up when the sun comes out.
22. Ka'oir Cosmetics
For everything cosmetics, Ka'oir is a great brand to consider. Keyshia Ka'oir is the founder and CEO of this brand. She is an actress, model, and entrepreneur extraordinaire. Ka'oir Cosmetics is known for bold, bright lip colors that will get you fainting over. There are a host of makeup products that you can choose from. From eyeshadow and blush collection to glitz stick collection, down to glow and lashes products. Ka'oir Cosmetics has a dedicated range of lip products, each made to work superbly on specific lip textures and tones. There is a Kashmir Matte Liquid Lipstick Collection, a Lip-Pop Collection, a Wet Paint Collection, and the traditional Lipstick Collection. Also, the brand has some of the most delicate golden highlights and K-shaped eyeshadow palettes.
With a pretty large international customer base, Ka'oir Cosmetics remains one of the leading cosmetic brands in the industry. Even more, the brand has stable relations and partnerships with some of the leading organizations across diverse sectors, some of which include MTV, Billboard, BET, The Fader, CBS, Instyle, and many others. Ka'oir Cosmetics is arguably one of the most excellent brands in the industry, with products made to serve people from different backgrounds and of varying skin tones and needs.
23. Black Radiance Beauty
Black Radiance Beauty is a beauty line that is dedicated to black women. It aims to uplift the confidence and self-esteem of every black woman. This is in reference to the state black women had been forced to assume in the past. As if they didn't exist, beauty and skincare brands exempted black women in the making of skincare products. With a tagline of "Love Your Shade of Beauty," Black Radiance Beauty has over the period encouraged women of color to love their skin. Love stems from within the confines of one's heart. And one thing that significantly influences the heart is how one feels about herself. Black Radiance Beauty as a brand has not relented in this quest as it keeps on intensifying input into arriving at this goal.
There are several ranges of colors and shades in this brand's products. Also, it has unique formulations in its numerous face products. Each of Black Radiance Beauty's products is produced under healthy and friendly conditions to give you the same feeling in its use. For all your metallic lippies, Black Radiance Beauty has something just for you. The brand produces some of the incredible and finest metallic lippies for every lip tone. Foundation products and eyeshadow palettes are also available from this brand. The best part of it all is that you don't need to break the bank with Black Radiance Beauty. Enjoy great value at relatively economical rates.
24. Iman Cosmetics
Founded by Iman, her cosmetic line directly reflects her personality. As a supermodel, Iman knows and understands beauty. It is for this fundamental reason that she formed Iman Cosmetics to help people of every ethnicity and skin tone to realize and see their beauty firsthand. Whether you are a woman of color, white, or yellow, Iman Cosmetics has you in mind. At this beauty brand, there is something for everyone who wants to step up their beauty game.
Iman Cosmetics advocates people to have and wear their natural look. A natural look that you can appreciate and have pride in. Iman Cosmetics draws the line between natural beauty and makeup made beauty. Through their wide range of natural skincare products, Iman Cosmetics wants to bring people to the place where everyone can live beautifully and bold in their natural skin even without having to wear makeup. Of course, there is a place for makeup products, but the truth is that several people cannot live a day without wearing makeup. Iman Cosmetics uses a host of natural ingredients in the making of all of its products. Give your skin a natural look. Live happy and bold in your skin every day with Iman Cosmetics.
25. BeijaFlor Naturals
BeijaFlor Naturals is a skincare line that was formed out to provide skincare solutions to women of color. Stevonne Ratliff, the founder of BeijaFlor Naturals, was motivated to create this brand in the year 2009. This was after she had suffered from hyperpigmentation, hypopigmentation, and several other skin conditions. Ratliff desired to create a brand that would cater to women of color. This was in light of the fact that women of color were not provided for concerning the skincare brands that existed at that time.
BeijaFlor Naturals makes all-natural skin and body care products for women of color. If you are very skeptical and picky concerning skincare products, you have every right to be. For you to clear every doubt that you may have, you can try any of BeijaFlor Naturals' range of naturally made products. Especially for women of color who have very dry or too oily skin, you will begin to see immense improvements in your skin after a few weeks of use. It works like magic. Their products clear up all acne and dryness to give you a more natural and healthy skin tone. The best part is that their skincare products wouldn't leave your skin all oily. Plus, you get an even complexion throughout the different portions of your skin.
26. Morganics Skin Care
Situated in one of America's favorite states, New York City Morganics Skin Care is a vegan mother-daughter skincare brand. Natural is the best way to go if you're going to have peace of mind. Unregulated chemically based products will always pose damage threats to your skin. That is why Morganics Skin Care uses strictly natural ingredients that are non-toxic, vegan, and cruelty-free. Some conventional raw materials that are used in the making of its products are shea butter and natural essential oils. Morganics Skin Care has products for every skincare and facial need. There are facial masks, scrums, face oils, dark spot corrector products, and many other products.
Their Natural Holy Grail products, which are formulated to combat dark spots, is one of a kind. It naturally fades post-acne marks, hyperpigmentation, and dark spots in no time. You will begin to see tangible changes on your skin in just two days of use. This product corrects every unnatural mark on your skin and face, reversing it to its original state. For those suffering from irritation, pimples, and inflamed skin, the anti-acne skin oil is your trusted partner. You can use it as a natural alternative to fight any of the skin conditions mentioned above.
27. Terry Lu Naturals
Started by a Hunter Phelps in 2017, a then student at the University of Michigan, Terry Lu Naturals, is a skincare brand that uses natural ingredients to make skincare products. Terry Lu Naturals is a brand for everyone. It promotes diversity in skin color, type, and tone and, therefore, a suitable brand for all. Terry Lu Naturals is designed to benefit men and women through a wide range of vegan products, have dual-use, and cruelty-free.
Are you disturbed by skincare products that use harmful chemicals that damage your skin over time? Of course, you have every reason to be bothered. Your skin is one of your greatest assets and as such, requires meticulous care. The state of your skin can communicate to others the kind of person you are. Beautifully glowing skin has its way of boosting your confidence levels, which further translates to how productive you can be at any given time and space. Terry Lu Naturals is committed to ensuring that their customers receive the best skin experience through the adaptive power of nature and an added touch of love from Terry Lu Naturals. All their products are filled with healthy ingredients that have no adverse effects on your skin.
28. Jacq's Organics
Jacq's Organics has a mission to empower all women to slay naturally. It plans to achieve this by bringing a range of natural and organic skincare products to international beauty with health and wellness at the center of their products. Jacq's Organics believes that every woman should be able to love, honor, and celebrate themselves. This is a fully vegan brand that uses whole plant ingredients as the base in the making of its products. It uses organic and natural ingredients to redefine how you slay in your beautiful skin. These ingredients are further processed into clean and quality formulas that work on all skin tones. It is as plain and simple as that.
Jacq's Organics is a brand for the everyday woman. It is a black owned cosmetics brand that inspires to empower every woman by healing beauty rituals that leave their customers feeling renewed, whole, and beautiful. Every woman is going to come to the stage in her life where she would want fresher, clearer, and a younger-looking skin tone. The truth is that it mostly appears to be a near-impossible task. This is primarily due to the enormous financial investment required to achieve this goal. Jacq's Organics comes in to give every woman an economical and easy, but sure way to reach that goal. With products that are rich in ingredients like lavender essential oil and tea tree oil, your skin will be cleared in a gentle yet effective way.
29. Magnolia Makeup
Magnolia makeup is an excellent black owned makeup brand that comes to you from New Orleans. The makeup brand is known for its unmatched dedication to color. It has several bold hues scattered throughout its pigments. From a glance, you can be sure that bright hues are its specialty. According to Magnolia Makeup, there is a void in the cosmetic industry that needs to be filled. And the spectrum is their tool, which is to be used in their quest to fill the void. The brand makes all kinds of facial makeup products. It has lots of glitters that will help cap off your most fresh looks.
You can't talk about highly pigmented products outside of Mangolia Makeup. The makeup brand is tagged and recognized in the cosmetic industry due to its highly pigmented products. Every product from Mangolia Makeup comes with a feel of boldness. Wear quality makeup while having fun. You can find a product specially made for you. Also, the days of wearing one makeup for every event is over. Mangolia Makeup gives you something special for each event. This is to provide you with a right look all the time with a constant fun-filled journey.
30. Laws of Nature Cosmetics
In 2015 Rose founder of Laws of Nature Cosmetics launched this brand after many years of research and experiments. It all began when she sought to go all-natural in the bid to avoid any occurrence of developing breast cancer. Her mum had had metastatic breast cancer, which she researched to discover that certain chemicals such as mercury talc, parabens, and lead that are used in cosmetics can lead to that. As the name communicates, Laws of Nature Cosmetics believes in the power of nature to provide safe, non-toxic beauty products that are of the most exceptional quality.
The brand's targeted scope of the market are women of color. This is per its mission to empower women of color to live a healthier life. The ingredients it uses in the production of its products are all 100% vegan. These high-performance botanical ingredients are formulated into products that will provide nourishment to your skin and courage to your personality. Even more, the Laws of Nature Cosmetics teaches you to buy responsibly. Their 21-shade mineral foundation is a great product that is worth shopping.
31. Juvia's Place
Juvia's Place is one of the leading names in the makeup game. The brand has provided for a consistent time, quality, and remarkable products that have taken black pride and excellence to a new level. Juvia's Place has given women of color something to hold onto as proud and beautiful people. The brand is uniquely formulated to attend to the everyday skincare needs of darker skin tones. This is seen in its glittering highlights and bold eyeshadows. Rock in your skin, stay dark and lovely and bright the corner you are with Juvia's Place.
Even more, the brand has extended services that make equally great products for neutral lovers. There are collections of super sleek nude palettes to work with neutral skin tones. Just like the original formula for darker skin tones, these nude palettes are made from its buttery eyeshadow formula. All of Juvia's Place products are designed to give you a bold and gorgeous look. Unlike other products, you will have no skin irritation issues to battle with products from Juvia's Place. Get all your makeup needs from Juvia's Place if you want to enjoy yourself the next time you look in the mirror.
32. Coloured Raine Cosmetics
After resigning from a top powered job in the financial industry, Loraine Dowdy pressed on to form Coloured Raine Cosmetics in 2013. This had been her dream all along. That one day, she would own a cosmetic line. Her goal was to use her cosmetic line to encourage self-expression and diversity, and to make shades for women of color. Being aware of the beauty barriers in the cosmetic industry, Loraine again dreamed of using her cosmetic line to break all known beauty barriers. That was a sure way to encourage self-expression. Coloured Raine Cosmetics believes in everything beauty, with no stipulation. The brand also has a firm belief in the numerous creative abilities of color, and the expressions color can be used to portray.
As a woman of color, Loraine has created many top-rated products for women of color. Highly pigmented eyeshadows, long-lasting liquid lipsticks, and many more are products that have been created in an array of unique hues. All of Coloured Raine Cosmetics are safe and healthy for your skin. The brand is one super innovative one, always making the right products for their customers. It has everything cosmetic from intense lip lacquer to full eyeshadow palettes for women of color and all skin tones.
33. Danessa Myricks Beauty
Here is a black owned makeup brand founded by makeup artist Danessa Myricks. As a self-taught makeup artist, Danessa brings her creative prowess into her makeup brand. At the early stages of her career, fortunately, or unfortunately, Danessa was hard-pressed for resources. She had minimal resources at her disposal to use. This meant that she needed to put on her creative cap to make the best out of the limited resources she had at the time. In all of this, Danessa was looking to pattern her makeup line after the needs of black women at a time when makeup products weren't formulated for them. Throughout this period, Danessa's creativity got her mixing and blending colors and textures to make things work. Thus, she did well to maximize the little she had to work with, creating unique formulas for women of color.
Danessa continued doing this for some time until she realized she was often limited by existing shades and textures. That brought some form of limitation to what she wants to create. That ignited her desire to create her line of products to fill this void. Today, Danessa Myricks Beauty line has some of the most beautiful beauty products that work for women of color. If you are looking to cover and correct or hydrate and refine your complexion to its natural state, don't look past Danessa Myricks Beauty line. Their Waterproof Cream Palettes produces living colors like no other while the Dew Wet Balm is a show stopper product for a skin glass-inspired highlight. Danessa Myricks Beauty line has something special for everyone, first for the new makeup lover, then the seasoned makeup veteran.
34. Revel
Revel is a black owned beauty brand dedicated to quality and luxury. Founder Julian Lark writes on the brand's website, "I'm inspired by the amazing women who surround me in this fashion and entertainment industry that I get to be a part of every day." She again says that "Their style, luxury, and glamour, help me to create a line of products for the woman who isn't afraid of taking chances, marching to her beat, and who displays her desirability." As long as there continue to be amazing women in the fashion and entertainment industry, Revel is ever inspired to creating top-quality beauty products that add a touch of luxury to the life of all their customers.
As an all-inclusive brand for everyone, Revel creates affordable products, among which are jaw breaking lip products and foundation in different shades. Their mint green lip stain product is like nothing you've ever seen. Pamper your lips with this must-have product. Revel produces makeup products for the everyday woman that makes them be heard, seen, empowered, respected, and understood. It is to bring back self-confidence in their most natural skin. Discover the beauty of color in a more customized way that works for you. When you wear the ravishing red lipstick from Revel, he will be forced to go on his knees and beg for it. You don't have to give it to him, neither do you have to force yourself on him. Only one look at you will get him begging for it. Put yourselves in a position of value, ladies. Rock it with Revel.
35. Kaike
Kaike is a plant-based skincare brand that was founded by Keli Smith. Her brand follows her journey toward holistic living. Kaike (pronounced "cake") is an excellent brand in the beauty and makeup industry. It has recorded a series of notable recognition from some of the world's leading press and media organizations. Among the many notable recognitions are Forbes, Refinery29, Elle, Reader's Digest, Beaut & Beast, Mogul, Aaptiv, Nationalist, CEO MOM, among many others. Kaike brings a whole new revolution to skincare by realigning skincare with celebration and fun. They have amazing products that are dessert-inspired. Some of such products include chocolate scrubs and marshmallow masks.
Everyone needs a feel of Kaike if you're to have your dream skin. A skin that is naturally nourished, rich in health and beauty. One thing that makes Kaike stand out is the multipurpose focus of the brand. Kaike makes products that offer higher value, in that, their products like stand-out Frosting moisturizer can be applied on hair, lips, and skin. Kaike will give you a reason to stay committed to your skincare journey. With a simple and fun to use products, you will gravitate towards treating your skin with love. Kaike taps into the riches of nature in its bid to propagate the celebration of natural beauty. There are no preservatives in their products, and so you can be sure that what you are getting from Kaike's range of products are the very best from the bellies of nature. For dry skin, uneven complexion, rough skin, and hard skin conditions, Kaike has a natural formula to restore your skin to its natural, moisturized, soft glowing and ensure that you get an even complexion throughout your skin.