Best hair care products in Nigeria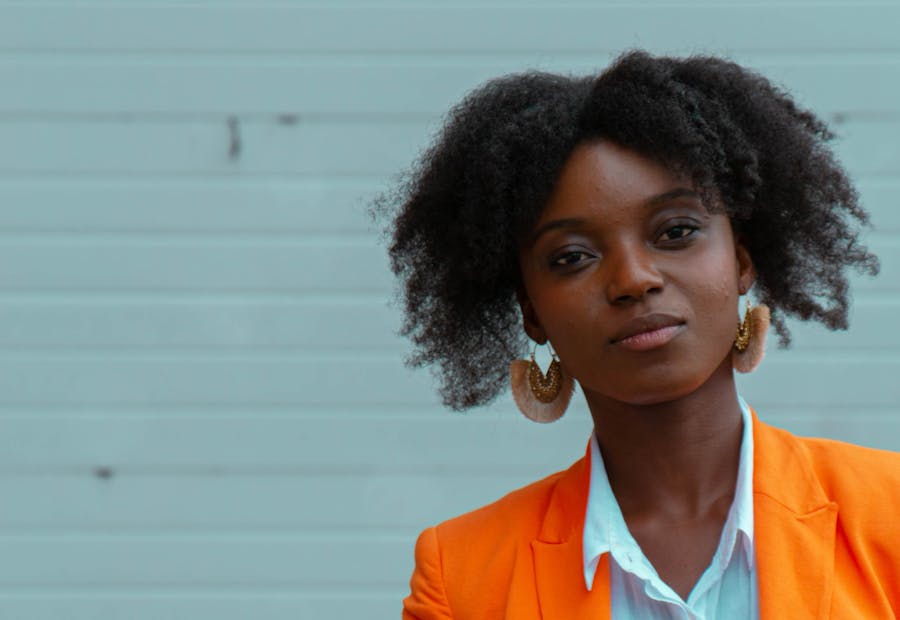 When it comes  to taking care of your natural hair, you need to get the best products to ensure your hair receives the royal treatment. Not all hair products on the market are worth experimenting with. You may end up with devastating results, which may take forever to reverse. It's safe to say; no one wants that for their hair.
After careful research, this article comprises the top 10 hair care brands in Nigeria, will make caring for your treasured tresses a breeze.
Natural Nigerian
Natural Nigerian manufactures natural hair care products in Nigeria using organic products. If you're a natural hair lover, this line of products will offer you a wide variety. The Natural Nigerian brand comprises a range of products from protein conditioners to hair sprays formulated with aloe, leave-in conditioners, essential oils, black soap, flaxseed gel, shea, cocoa mango butter, among others. Natural Nigerian protein conditioners are formulated to strengthen your hair and prevent breakage.
For shiny tresses, use their aloe hair spray. You'll equally appreciate that Natural Nigerian leave-in conditioners are formulated with aloe vera and avocado oil to make your hair soft and easy to manage. Use their essential oils to stimulate your hair follicles and blood circulation for healthier hair. You are good to go with their black soap dandruff shampoo containing nettle, red acalypha, and salicylic acid for itchy scalp and dandruff treatment. They also produce naturally formulated flaxseed gel to hold your curls in place. Also, their butter-based products are natural and perfect for moisturizing natural hair for that lovely sheen.
Namaste Organics
A purely organic haircare brand situated in Nigeria, Namaste Organics prides itself on using natural ingredients such as shea, aloe vera, and black soap to make quality hair care products. Their entire line comprises products to keep your hair healthy, hydrated, and rejuvenated. If you are concerned about the environment, Namaste Organics is known for using sustainable means to create wealth for the local population. To that effect, they limit their carbon footprint as best as they can.
If natural products are already your forte, Namaste Organics has a lot to offer.
Their wide array of products include African black soap, oils, conditioners, hair masks, and moisturizers. For hair cleansing and scalp treatment, their African black soap works out the desired remedy. A wide range of essential oils is available to boost your scalp health and moisturize your hair. Natural based conditioners and hair masks are equally available to soften and maintain your hair length and luster.
Oriki
Oriki is obviously not an English word, but it's quite apt once you know the meaning. Oriki is actually the Yoruba word for crown, and as such, this cosmetic company will give your hair (crown) the treatment it deserves. As a result of their commitment to promote trade in Africa, Oriki uses the best and most potent natural ingredients brewed in Africa to formulate your hair care products. Oriki produces hair butter, various essential oils, liquid black soap, among others, to give your hair a special treatment.
Conditioners from Oriki cosmetics are further nourished with shea and olive oil, which have amazing moisturizing and hydrating effects on natural hair. It also detangles kinky hair while allowing for flexibility and easy handling. Their conditioning shampoos are known for their hydrating and scalp soothing properties, which cleanses your hair while maintaining its essential moisture. The Happy Hair Butter can be used to shine your natural hair, braids, and cornrows while preventing dandruff and itchy scalp.
Olori Cosmetics
We aren't done with the Yoruba names; here's another brand that takes inspiration from the cast ethnic group.
Olori is the Yoruba word for queen, so you can rest assured that your queenly mane will get perfect treatment. What's more, because of its high commitment to ethics and promoting the African continent, Olori Cosmetics creates hair products using ingredients ethically sourced from Africa. Olori Cosmetics produces multi conditioners, deep conditioners, conditioning shampoos, and hair butter.
Conditioners from Olori cosmetics comprise shea and olive oil; it's no secret that they feed moisture to the hair.
It can also be used as a detangler, so you don't have to battle with knots. Altogether, Olori conditioning shampoos are known for pumping the hair with moisture and cleansing the scalp too.
African Naturalistas
This range of hair products is perfect for all your hair and scalp needs. The goal of the African Naturalistas is to make your hair care journey a smooth one. With manufacturing and packing in Nigeria, their range of products include conditioners, hair butter, black turmeric soap, anti-itch cream, shampoo, glycerine, and a wide range of essential oils.
You will love African Naturalistas; it is also known for its detangling and leave-in conditioners, which will leave your hair moisturized and detangled for easy handling. Their hair butter will keep your hair moisturized and fortified to prevent split ends and breakage. Even more, their shampoo is chemical-free and can also be used for children. Don't hesitate to try the anti-itch cream and essential oils for healthy and hearty scalp treatment.
Midas Naturals
At Midas Naturals, you are sure to get high-quality hair products made from natural plant-based ingredients. They are a well-known hair care brand in Nigeria with products to strengthen and moisturize your hair while you go about your daily routine. Midas Naturals produces leave-in conditioners and restorative masks. These give your hair the best treatment without interference from harsh chemicals that strip your hair of its vitality. Their leave-in conditioners combat frizz and moisture loss leaving your hair with a smooth finish.
Moisture and restorative masks, formulated with essential oils, treat and replenish moisture. It also removes light product build-up lurking in your hair. Routine treatment with their softening hair butter will condition and soften your hair for that style you've been dreaming of.
Inner Beautee
For all your hair needs, Inner Beautee is the way to go. They are excellent when it comes to providing Nigerian and African inspired natural and organic hair products. With an eco-friendly culture, they use recyclable packaging for their products and don't test them on animals. The company is further stocked with a vast range of healthy hair care products such as essential, aromatherapy oils and hair butter, African black soap, and glycerin.
If you need a hair lift, Inner Beautee products offer great results. Their liquid soap comprises African black soap and shea butter, which will leave your scalp and hair sparkling clean. Inner Beautee also provides a wide range of essential and aromatherapy oils for hair sheen and nourishment. Then the hair butter provides all the moisture and nourishment your hair needs to thrive. These products are perfect if you want to discover the better side of your natural hair.
Natures gentle touch
This hair care brand takes care of typical hair and scalp problems such as dry hair, receding hairline, dandruff, damage, and breaking hair. The ingredients comprise natural raw materials specially selected to promote the health and vitality of your hair.
To that effect, there's a wide range of essential oils, conditioners, anti-dandruff creams, and shampoos in stock at Natures gentle touch to give you the very best. Essential oils from Nature's gentle touch completely nourish and moisturize your hair.
Their conditioners also add sheen and moisture to your hair, making it easy to handle. Even more, the anti-dandruff creams are as potent as ever.
Aweni Organics
As one of Nigeria's top natural hair care brands, Aweni Organics manufactures natural and hand-crafted shea butter-based products. Their commitment to business moral codes ensures that they use ethically sourced food-grade organic shea butter. They also ensure that their products are void of chemicals and harmful additives.
Aweni Organics has various products to offer naturalistas, such as deep moisturizing shea butter oil, coconut oil, baobab oil, and African black soap.
When it comes to hydrating your hair and locking in moisture to prevent breakage, promote hair growth, and soothe your scalp. Altogether, you can choose from the various oil options Aweni Organics has to offer. It will keep your hair tidy and your scalp free from eczema and itchiness at the end of the day.
AfroRiri Hair Care
AfroRiri Hair Care products give your hair a unique natural radiance that's uncanny. Their main products include growth shampoo, hair butter, detangling conditioner, and edge control creams. AfroRiri Hair Care shampoo offers a healthy way to keep your hair clean and vital. With AfroRiri hair butter, you'll get those shiny locks you've always wanted thanks to the blend of organic oils and natural butter. That's not all; the AfroRiri detangling conditioner is perfect for detangling your hair and making it easier to handle.
FAQS
What is the best hair care brand in Nigeria?
Several hair care brands produce high-quality hair products in Nigeria. The best products are top brands from companies like Natural Nigerian, Namaste Organics, Oriki, Olori Cosmetics, and African Naturalistas. Natural Nigerian hair care brands are best used holistically.
Where to buy natural hair products in Nigeria?
You can buy a range of quality natural hair care products in Nigeria from any of the sites mentioned earlier from Nigeria's top haircare brands. Alternatively, you can order from the following dealers:
Bibi Naturals
Femme Fatale Salon
Casabella
Allure Cosmetics
KL's Natural Beauty Bar
O'Naturals
Havilah Salon and Spa
Tunmise Natural Hair Salon
Natural Hair Avenue
Hairven Hair Care
Where to buy natural hair products online in Nigeria?
You can buy a range of natural hair care products from any of the sites, as mentioned earlier, under Nigeria's top haircare brands.  Alternatively, you can order online from the following sites: